6 Marketing Lessons to Apply in 2021
Published 2021-01-12, updated 2023-06-26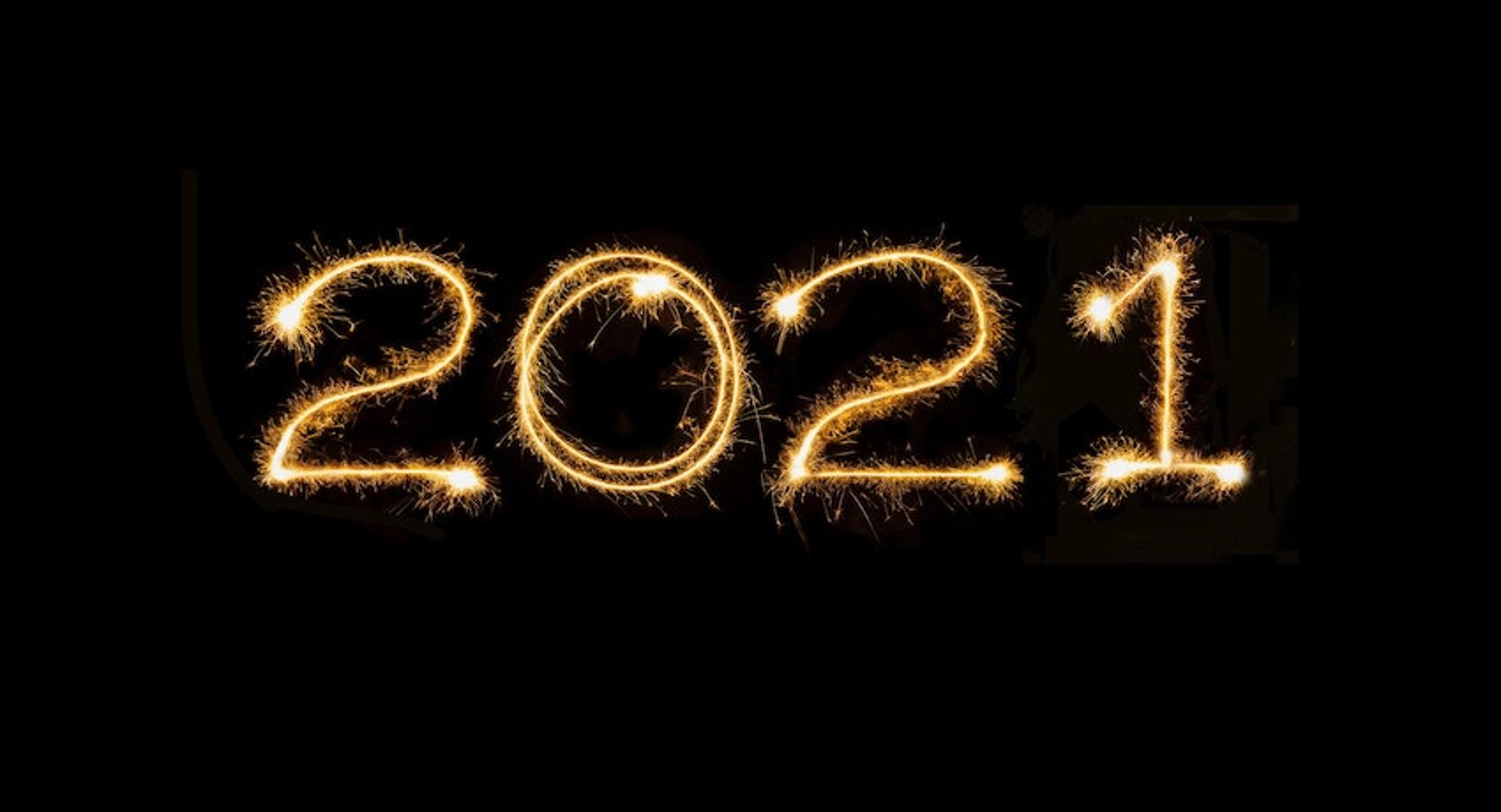 Summary - We're taking the lessons learned in 2020 and applying them to our marketing in 2021, shifting focus from tools and technology to the people.
---
2020 is behind us! But before we rejoice, I think it's worth noting that the hardships of the year aren't forgotten. In fact, they're still very much present. We're not leaving the valuable lessons that we learned in 2020 behind either. Instead, we're carrying them forward into 2021.
As marketers, we're naturally in tune with what our customers, clients, and colleagues are talking about. We'd be remiss to not acknowledge what is going on in the world and understand how it impacts our roles.
If 2020 taught us anything, it's that you can't predict the future. So in lieu of predicting the marketing trends for the new year, we're reflecting on what we learned and how we can apply that to our marketing practices this year.
For many marketers, we're focused on the tools and technology that support our craft—the tools that help us reach our customers, provide a world-class experience, and ultimately help us convert leads to revenue. But this time, let's go back to the basics and focus on the people.
Put empathy at the heart of your marketing
In its simplest form, empathy is the ability to share the emotions of others—and it's not a new concept. 10 years ago, Adam Grant called it "perspective-taking". I think it's safe to say that 2020 put our empathy to the test.
We're living in a world where we're hyper-connected by technology rather than in-person interactions. People are craving human connection more than ever. So as marketers, how do we convey empathy and create human connection through a screen? Here are a few ideas that we're applying this year:
Ask questions, ask for feedback and most importantly, listen to what people are saying
Learn about your audience's goals and interests
Use your learnings to create value-oriented content that incites action or has a takeaway
By listening to our customers and their priorities, goals, and feelings, we can use that to create actionable and helpful resources, tools, and products.
Authenticity and trust are key
Building off empathy, it's important to be authentic, trustworthy and transparent in your marketing efforts. People are seeking real, truthful information, and now more than ever it's important to build trust. As marketers, it's important we don't fall into all talk and no action, otherwise known as trust washing.
According to a 2019 Edelman survey, brand trust ranks as a top buying consideration but only 34% of respondents trust most of the brands they use or buy. World events, like a global pandemic or a social movement, should never be used as a marketing play. Be mindful of the place your brand occupies in the mind of consumers, listen to what they are saying, and build a community that becomes an authentic and trustworthy resource.
Articulate your why
Data shows that the world is searching for answers to a big question: Why? According to Google's Year in Search, why was searched more than ever. The world was looking for answers to questions like, "Why is it called Covid-19?" to "Why is empathy important?"
I think there is something to learn from this. We're all turning to the Internet for answers—whether the questions are small (how many cups of coffee is too many cups of coffee?) or existential (what is the meaning of life?). Everyone wants answers to their questions now.
A 2019 study by the Technical University of Denmark states that our collective attention span is narrowing, from social media to books, web searches and more. We're looking for answers to questions we didn't even know we had. We spend our days jumping from our big screens to our small screens and there's no doubt we're suffering from information overload.
As marketers, it's important that we answer the why. If you're looking for a place to get started, our team recommends Simon Sinek's book, Start With Why. We're competing with limited attention spans, cluttered news feeds, and each other to catch the attention of our customers. We can do this through clear, concise, and informational content (blog posts, resources), short and value-oriented social posts, or even through your SEO practices.
Meet your customers where they are
Right now, our main mode of communication is through our devices: phones, computers, tablets. As marketers, it's our job to meet our customers where they are. We're spending more time in our homes, so that reduces traction on traditional field marketing practices like billboards or public transit advertisements, while time spent online has skyrocketed.
2020 was challenging for businesses around the world. Lockdowns forced brick and mortar stores to close and shift business models to keep their revenue stream. Discover where your customers are spending their time online and use that information to your advantage. Hubspot predicts that social media will move from a discovery channel to a purchase channel in 2021. Strategize and execute to explore the possibilities and meet your customers where they are.
Be flexible
Marketers need to be flexible. No matter how hard we try, we can't predict what's to come. But 2020 was a lesson in resilience and agility for marketing teams. In the Content Marketing Institute's annual survey, 70% of marketers reported that they made major or moderate adjustments to their content marketing strategy due to the pandemic. Similarly, 83% of respondents said they were quick to change their content marketing in response to the pandemic.
There's also a need to exercise caution to ensure your response isn't seen as jumping on the bandwagon. Flexibility and agility go hand-in-hand with empathy and trust. While marketers often need to act on the fly, it's important that our responses are done with good intentions.
And outside of world events, 2020 brought new technology and tools (Fleets, anyone?) that pushed marketers to think outside of what we know as normal. Adopting a growth mindset and an agile approach to marketing to meet customers where they are will be key pillars to carry us through 2021.
Don't underestimate collaboration and communication
The global shift to work-from-home continues, leaving behind the "new" and becoming just plain normal. When considering the previous 5 lessons and how you're going to apply them to this year, it's important to consider how you're going to measure and communicate the success of your campaigns.
Remote work collaboration and measurement tools will be key. According to Buffer's State of Remote Work 2020, respondents identified collaboration and communication as the biggest struggle with working remotely.
Our team has a martech stack that includes Airtable, Slack, and our own product, PowerMetrics, to project manage, plan, and most importantly, report on our marketing campaigns. Analyzing and reporting on your campaign data will allow you to embrace the flexibility and agility previously mentioned, while also tracking what's working, or what's not. In a tool like PowerMetrics, you can track metrics like content engagement, campaign clicks, or MQLs, and understand if your message resonates with your audience. You can use metrics as a way to further build out your marketing campaigns and iterate on other lessons you encounter along the way too.
We can't predict what 2021 is going to bring, but we can go into it with our best foot forward as marketers and apply what we learned last year. What lessons are you carrying into 2021?
Related Articles