Cash is a tool. How I'm learning to spend to grow.
Published 2015-03-20, updated 2023-03-21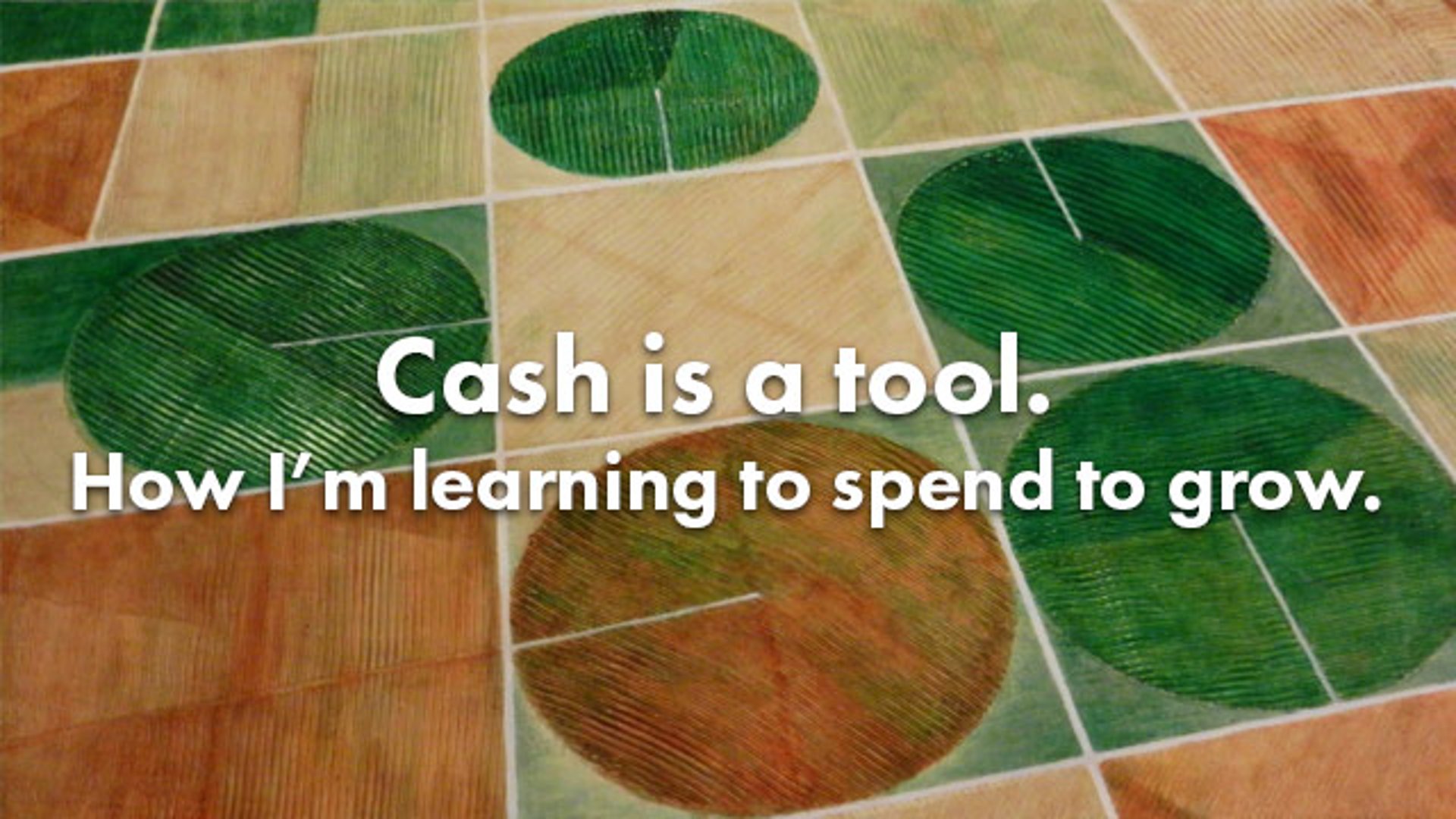 Summary - Managing a successful transition from survival mode to growth mode requires a change in attitude towards money and spending. It means spending to fuel growth – and getting used to being accountable for that spending.
---
For 13 years, I had to manage Klipfolio's money with extra care.
As I explained last week, we started the company with a friends-and-family round of financing, and for the next decade – and more – we pulled ourselves up by our bootstraps.
There was not a lot of spare cash. As a result, I watched our bank account like a hawk. I spent only what I had to. I fretted about every new hire.
Stressful? You bet! During our first 10 years of existence, there were more than a few times I thought we were going to go belly-up.
But now we're growing at a healthy pace, supported by a significant influx of cash from investors.
All of a sudden, we have money to spend, and we have to spend money.
It's not as easy or natural as you might expect.
Let me explain.
During Klipfolio's early years, I learned to manage our limited funds by restricting spending. For me, managing money was all about NOT spending it.
With growth comes a whole new paradigm.
I am having to learn to view money - and the spending of money - differently. I have to put that capital to work. Otherwise, what's the point?
This year we're hiring new employees, building new features, growing our marketing efforts and significantly expanding our office space.
Every time we make another financial commitment, I still automatically cringe.
And not just because we're spending.
It's also because we have an obligation to our investors (and to ourselves) to spend that money responsibly.
In other words, instead of worrying about whether I have enough money in the bank account to pay the bills, I now think about whether I'm spending it on the right things. And in the right way, at the right velocity.
The value of what I am buying is the same as before. I still have to evaluate the return on investment as carefully as ever. And wasting money is still beyond the pale. So spending is not something to be done lightly.
I realize these are good problems to have.
But here's the point I want to make: If I don't change my approach to money and spending, I run the risk of squandering a one-time opportunity.
Cash that is just sitting in a bank account is not doing what it is supposed to do, which is fuel the company's growth.
In fact, cash has a shelf life. It needs to be spent if it's to work for us.
There comes a time in any start-up's life when, if it's lucky, it will have to learn that cash truly is an asset.
Allan Wille is a Co-Founder and Chief Innovation Officer of Klipfolio. He's also a designer, a cyclist, a father and a resolute optimist.
Related Articles