Dashboard design: Serve yourself, not the data
We talk a lot about the amazing sharing capabilities of business dashboards. And we talk about how dashboards allow teams of all shapes and sizes to pull in the data that matters most to them.
But there's an important lesson when it comes to designing your dashboard, treat yo self.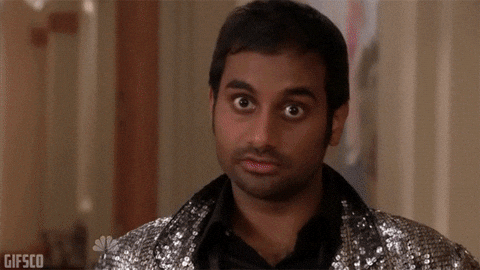 A dashboard should become a part of your daily routine, a homebase for you to check in with the health of your business at any point in time. For example, I've gotten in the habit of looking at our Trial Health dashboard multiple times a day because it's limited to the specific KPIs that my work impacts.
In other words, building a dashboard should be like building a piece of furniture. You don't just randomly use tools or add pieces of wood because you have them. Every step is singularly focused on creating a usable product.
No one ever talks about capabilities as "limited," and I don't blame them. I wouldn't buy a service that markets itself within a box, and I don't know anyone who would hire a candidate that says "I'm limited to these skills" in an interview.
But for dashboard design, we can turn the meaning of this word upside down—being "limited" is exactly how you will get the most out of your dashboard.
Dashboards are meant to be used, and not merely as data dumping grounds.
The following blog post will tell you exactly why you should treat yo self with a dashboard that serves the people using it, not simply the data it's displaying.
Simplicity is bliss
What's awesome about business dashboard software is that you can hold all your organization's data in one place, but do so in such a way that it's relevant to those using it.
This is a choice all beginning dashboarders have to make: to go with a one-size-fits all approach or to build out the individualized dashboard.
What we've learned about one-size-fits-all is that those are the dashboards most underused. Why? Because the number of clicks it takes you to get through the endless tabs, filters, selectors, and drill-downs pulls away from the level of efficiency a dashboard can add to your workday.
Our best advice: one role, one dashboard. Sounds like a lot of work, but I promise you it's not. Even if a KPI applies to everyone, you can add it to any dashboard in the company's account with a click of a button instead of scrounging through the data you don't need on a universal dashboard.
You only have to connect once and build once, no matter how many dashboards the Klip is on.
A good excuse for some "me" time: Start designing your dream dashboard
A principle we follow for dashboard design is that the most important information goes in the upper-left quadrant of the dashboard. This is because for users whose language reads left-to-right and top-to-bottom, designing the dashboard in this way creates an intuitive relationship between the dashboard and the presented KPIs.
When you design a dashboard for everyone, this smooth and digestible interpretation is hindered by the fact that everyone reading the dashboard needs a unique data story. Whether you are designing a dashboard for a colleague or yourself, take these same steps to design one that's as efficient as it is comprehensive.
1. Decide where this dashboard will be seen
This is an important question to start with because it's the one exception to avoiding a one-size-fits-all dashboard. If you're building a dashboard for a TV in a common area like a lobby or conference room, it's better to have a dashboard that provides anyone who sees it with some interesting information than one geared towards a specific role.
But if the TV dashboard can be seen by employees at their desk, or is for employees' own use on a second screen or web browser, a role-based dashboard of their own is necessary to help them make rapid, thoughtful, data-driven decisions.
2. Decide who the dashboard will serve
So, once you know where it will be, ask yourself: whose decision making will this dashboard serve?
Every role in an organization has different metrics that they are responsible for. For example, the metrics our Marketing Automation Manager is responsible for are Content to trial %, True trial % and Win %.
Although on the same team, these metrics aren't important for our Web Designer to monitor each day because his role requires a dashboard that fits his unique responsibilities. Check out these examples of role-based dashboards:
UX Designer
Customer Support Rep
Director of Sales
3. Start with the more junior roles and work your way up
It may seem easier to start designing dashboards for the most senior role in your company (CEO, CMO, CIO, etc.), but we've learned that the process is easier when you start from more junior roles.
As I've mentioned, once you create a KPI in Klipfolio, both that data source and Klip are added to your library. It's just a matter of a few clicks to add any Klip to any dashboard.
This is extremely important because most dashboards for more senior roles are often aggregated versions of the data found on the dashboards for junior roles. This is why starting at the heart of the data and working your way up to more broad KPIs makes the design and building process much easier.
Consider the information on the following dashboards compared to the ones above:
UX Manager
Support Services Manager
CEO
Final thoughts on user-focused dashboard design
What I hope you've taken away from this blog post is that great dashboards are designed with the end user in mind.
While data dashboards don't only belong in an office, the same design principles apply when it comes to designing a practical dashboard.
Some of our customers create dashboards to track fundraisers. Would you add all your fundraisers to one dashboard? Or would it be easier to know that the dashboard you're looking at only has the information you're looking for? To us, the answer is simple.
See Also:
Originally published July 15, 2017, updated Jun, 13 2019
Related Articles