We're hiring. Six ways we seek out new employees.
Published 2016-04-08, updated 2023-03-21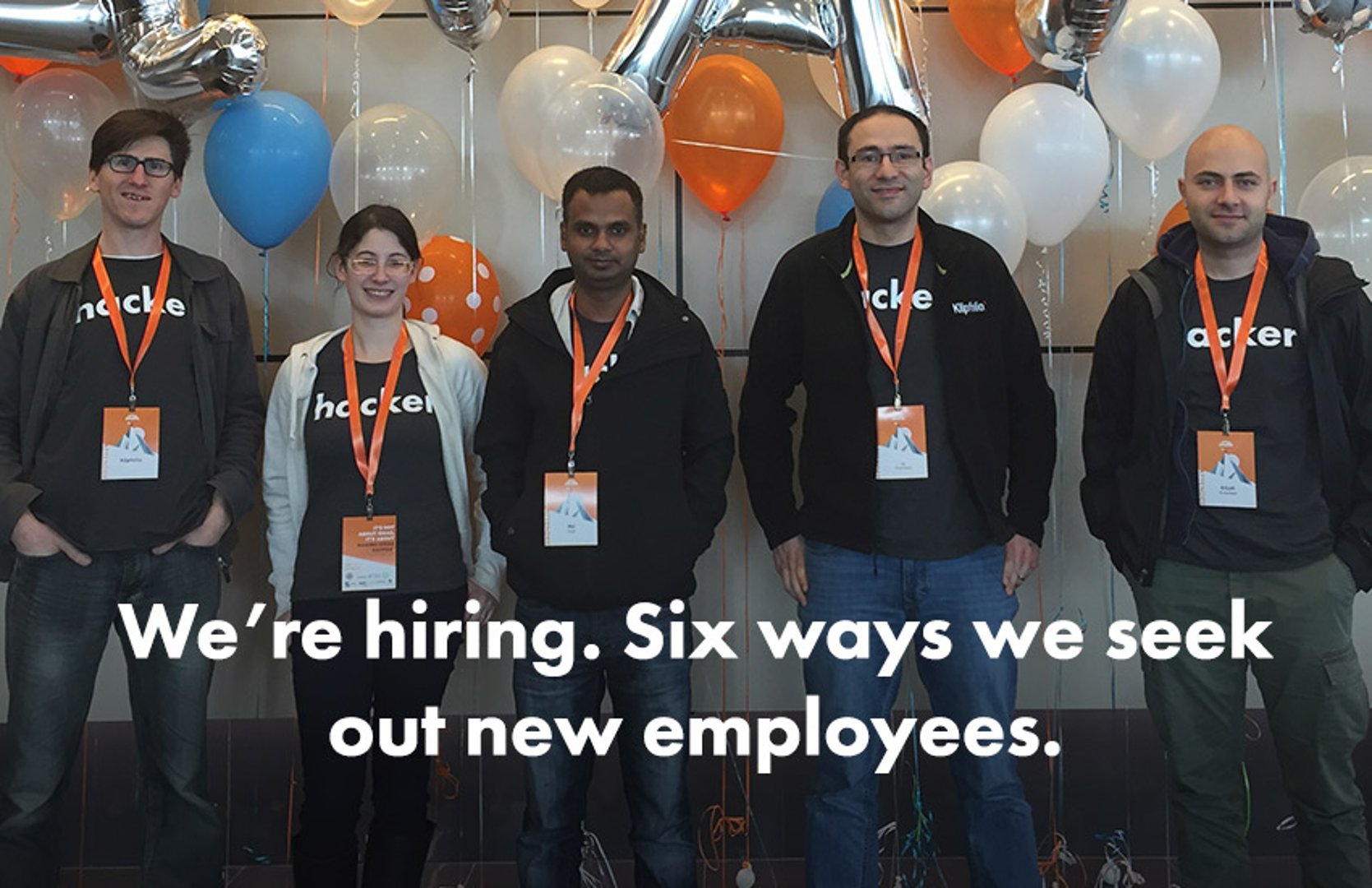 Summary - It's not as easy to find new employees as it used to be. The Ottawa tech sector is picking up, and as we grow we need very specific skill sets that are not always easy to find. We're using six different techniques to ramp up recruitment – seven if you count this blog!
---
When Klipfolio first started hiring people, it wasn't too hard to find potential employees. We worked hard to make sure we were getting the right people for the job with the right culture for our shop. There seemed to be many qualified people to choose from.
In the last few months, though, we've noticed that it's become harder to fill vacancies, particularly for technical positions.
At one level that's a good thing: There are about 1,700 tech companies in the Ottawa area, and confidence is high right now for the tech sector for several reasons, including the drop in value of the Canadian dollar in relation to U.S. currency. People are hiring.
So are we. But because there are more jobs out there, we have to work harder to attract people to the positions we have to offer.
Here are six things we're doing as we ramp up recruitment.
We encourage our employees to refer people they know
We will actually award our employees a cash bonus if they bring in a person we eventually hire. In addition, we will give an equivalent amount to a charity of their choice.
This referral system has worked well in the past.
Our employees know others with similar skill sets, and they are unlikely to refer someone who doesn't fit with the company's culture. Nor are they likely to refer someone who doesn't work out, because it would reflect poorly on them.
But this system has limits. The quality can be high, but the quantity is easily exhausted..
We advertise online
We use LinkedIn, popular job posting sites and other social media communities to advertise jobs.
While this approach usually brings in tons of applications, the problem is that it casts too wide a net. Résumés pour in from all around the world. That creates headaches for our HR person, who has to go through them all.
This will be a more useful tool once it can be refined to target people closer to home, or if we invest in tooling to better filter for what we're looking for.
We (occasionally) hire outsiders to find job candidates
There are staffing agencies and head-hunters out there, but as a rule we don't use them. We find they don't bring in the right candidates, and they cost a lot.
But there are exceptions. We have on occasion used a trusted head-hunter to help us fill a difficult-to-fill position.
If you're going to bring in outside help, make sure it's someone you know and trust who really understands your culture, because it's not cheap.
We have built relationships with local universities
Universities are a great source of potential employees, and we continue to develop working relationships with two Ottawa universities whose programs fit with what we do at Klipfolio.
We will work with a university's co-op office to look for students who could come on a work placement.
We work with the alumni office to reach out to graduates.
When we discovered several new great hires had been taught by a single professor, we began working directly with that person. We got to know the prof and the program.
As a result of those discussions, that professor now uses Klipfolio as a teaching tool, meaning students get exposure to Klipfolio in school. (We have an educational licence that allows certain teaching institutions to use Klipfolio for free; this is something universities like.)
We accept invitations to meet with classes. For example, I recently did a 'fireside chat' with 40 University of Ottawa School of Engineering students; it was more about the entrepreneurial angle of our business, but it gets our name out there.
We sponsor events, like a the recent deCode hackathon in which teams of students compete to deliver a project over the course of a weekend.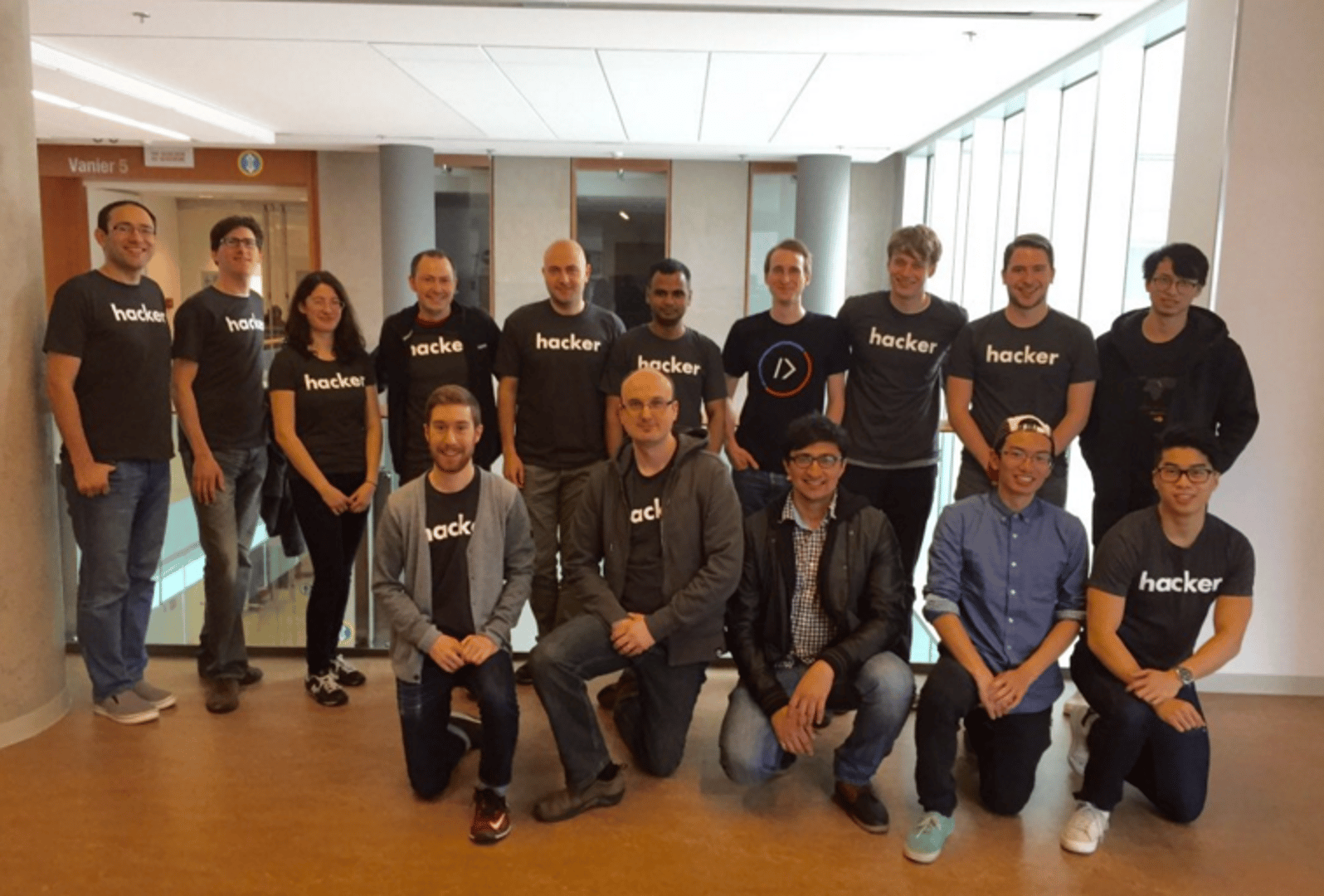 We do old-fashioned advertising
To increase our chances of finding local talent, we are about to run a series of ads on city buses. We'll be targeting developers with a fun, technical ad.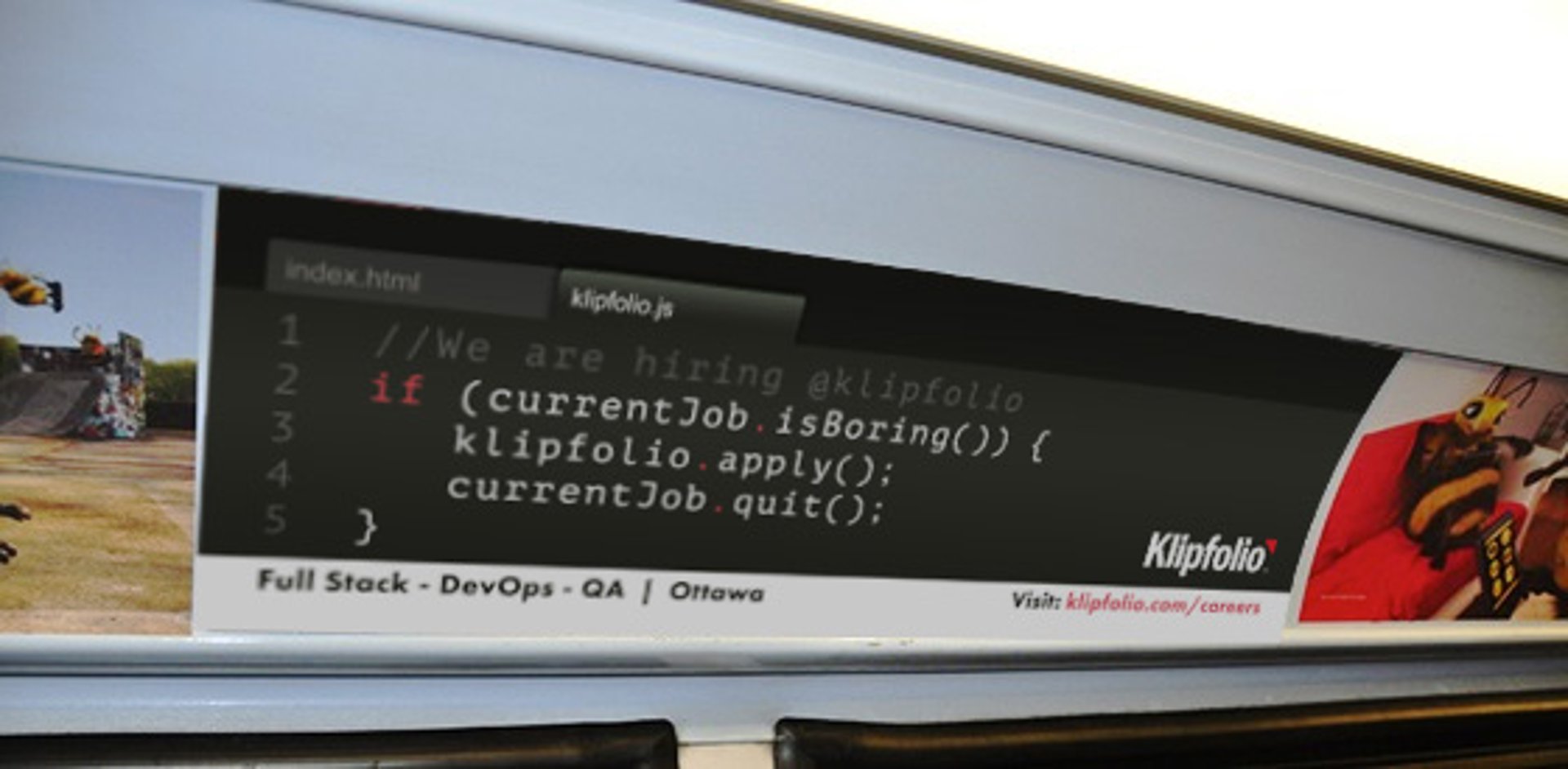 We get our name out there
It's important to be present on the local scene.
We became more visible last year when a big Klipfolio sign went up on the building that houses our offices, and we will be even more visible when our ads run on city buses.
We attend local events, sponsor local meetups (such as SaaS Ottawa), and often get mentioned in the local business press, so that when talented job-seekers look for work, they think of us.
Think you might look to work at Klipfolio? Visit us at https://www.klipfolio.com/careers to see what's open.
Allan Wille is a Co-Founder and Chief Innovation Officer of Klipfolio. He's also a designer, a cyclist, a father and a resolute optimist.
Related Articles