My New Year's resolutions are external. Here's why.
Published 2016-01-08, updated 2023-03-21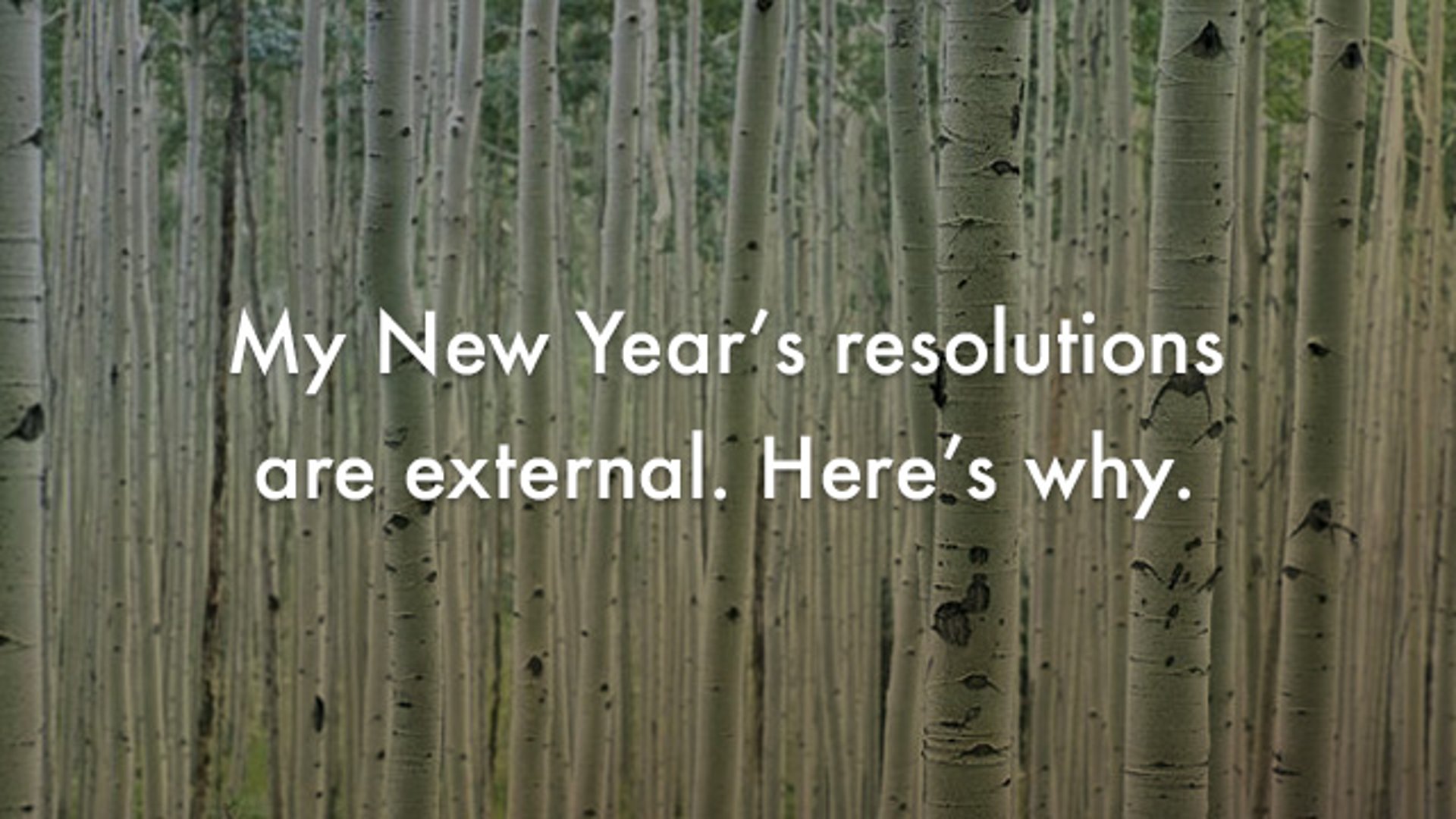 Summary - A few weeks ago, I went to Boston to speak with investors. I took advantage of my visit there to meet with two customers located in the Boston area. That meeting was a revelation. In fact, it proved so valuable that it made me realize that I've been spending way too much time at the office lately. As we begin 2016, I've resolved to change my ways. There is much to gain – and
---
When you first start a company, you can't help but spend time with customers. It's part of the process of figuring out where you will generate business.
Besides, in the beginning you are a tiny operation and there is no one else to do it. Everyone, including the CEO, is front and centre talking to potential clients. It's nerve wracking, it's exciting, it's not scalable, but it's entirely necessary.
But things change as your company grows.
Over time, I became focused on our product and on marketing. I obsessed over the efficiency of the funnel that transforms leads from prospects to happy customers.
In the process, I ended up spending more and more time in the office – and less and less time speaking with people on the outside.
It happened gradually. We were growing, and I was getting wrapped up in the operational details. There were emails and meetings and discussions that focused on important issues – usually immediate concerns, like how were we going to handle the next 90 days. This is not to say I was not thinking about customers. I was, but en masse, not as individual stories.
At Klipfolio, our users are central to everything we do. Our customer success team and our product and user experience researchers are in constant contact with them.
But, for me, there is a kind of customer contact that is different from the daily back and forth that goes on.
Whenever I did talk to a customer directly – and it happened rarely – I would come away amazed by how refreshing and valuable the experience was.
Recent meetings with two customers in Boston made me remember just how valuable. In fact, I have come to the conclusion that I must make talking to customers a regular part of my job. That's why I resolve to talk to at least one customer a day in 2016.
There's much to gain. The Boston customers gave me information I could never have gotten anywhere else – important information that will help direct the future of our business.
They walked me through the process of how they chose Klipfolio.
They told me how they evaluated our product.
They clued me in on how important the skill sets of their internal staff are.
They explained to me how they got internal approval to buy our product.
And they let me know what other companies they had looked at, telling me a lot about our competitors in the process.
Getting that kind of information from a bona fide customer is absolutely incredible - a real eye-opener. It took me out of my day-to-day world into a whole other experience. I need many more similar experiences.
Speaking with customers is not the only way to gather new insights.
I recently attended a conference where two future-themed presentations focused on disruption and opportunity – big trends coming our way that we need to be aware of.
Attending that conference was far removed from a typical tactical day for me. It was full of ideas and information that had very little to do with the next 90 days, and it gave me an outlet to let my mind wander off in new directions and think about the future.
It was very motivating. As we grow, I've come to realize that what I bring to the company needs to change. I need to spend more time thinking about the big picture.
This is not natural for me. I've always struggled with strategy and with trying to figure out what's going to be important in the future; I'm much more of a tactical person – the kind of guy who gets things done in the here and now.
But strategic thinking is necessary. If I'm going to help guide the company into the future, I have to take time to figure out which direction to go in. I have to look at what options are available to us and make the right choices.
Listening to customers is one way to do that. Another is to get out of the office and look for new ideas by attending conferences that may not be directly related to our business.
In 2016, I resolve to do both of these important actions.
Allan Wille is a Co-Founder and Chief Innovation Officer of Klipfolio. He's also a designer, a cyclist, a father and a resolute optimist.
Related Articles