Where do you want to be X years from now?
Published 2016-01-22, updated 2023-03-21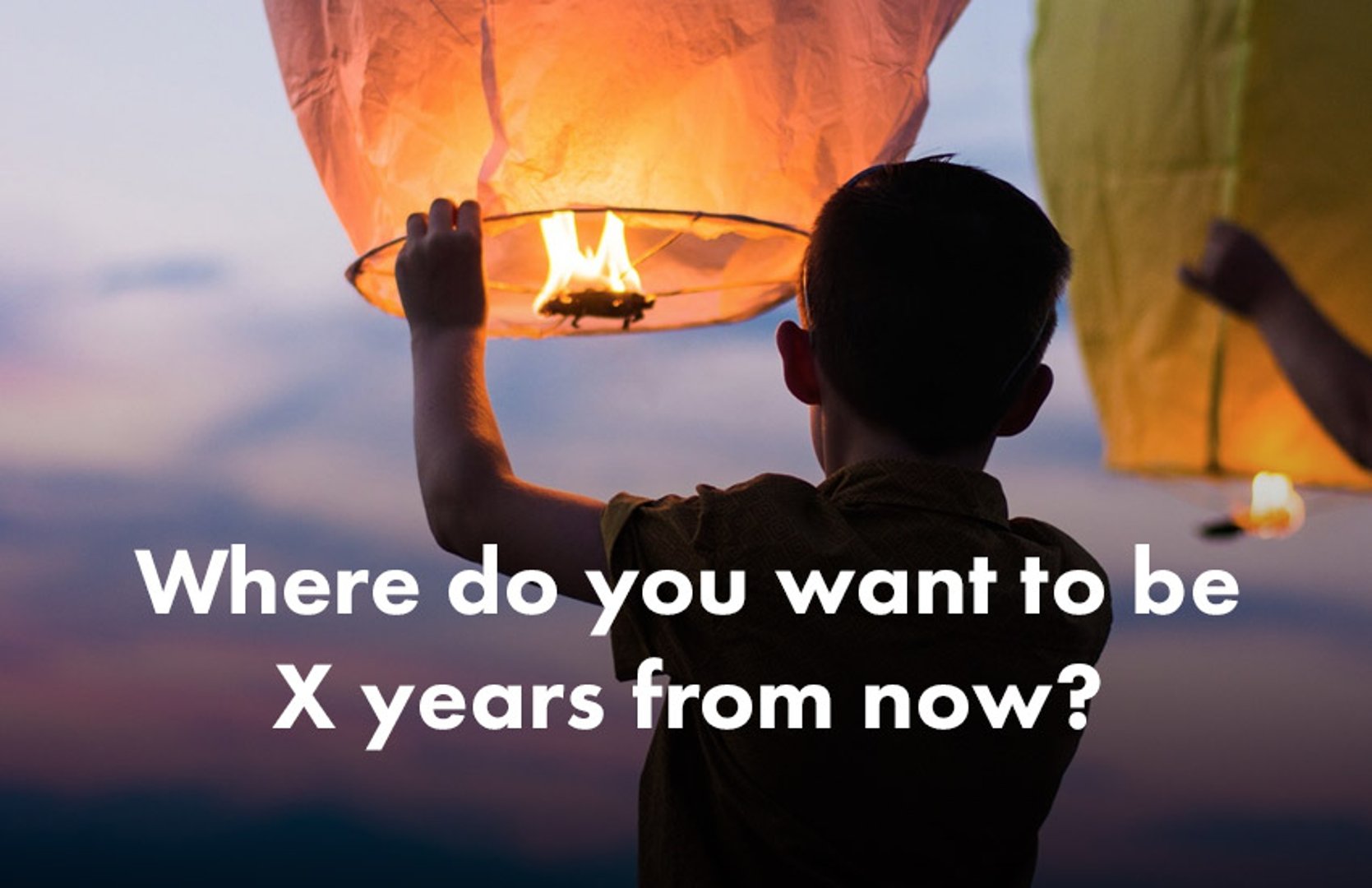 Summary - As companies mature, they must think more about the longer term. Developing a strategic plan is an essential process for preparing an organization for the future. Strategic planning requires the ability to take a step back and look at the big picture. CEOs are best positioned to take the lead because of the experience and insights they have gained during a company's formative
---
As any company founder will tell you, for the first 12 months survival is always top of mind. That means developing a product people need and repeatedly selling it to a sufficiently large and accessible market. If you can do that, you might be able to meet payroll. Usually, the planning horizon is the next few weeks or months rather than the next few years.
But as a company matures, it becomes necessary to extend the planning horizon.
It is particularly important to have a plan when you prepare a budget, since you want to be able to say: "This is how I think things will unfold, and as a result, these are our revenue forecasts and the resources I need."
There are many ways to develop a strategic plan. Every company is different, and so are the processes. What's important to one firm may be irrelevant to another.
But every strategic plan has the same starting point: Where do you want to be X years from now?
In many strategic plans, these aspirations are usually found in vision, mission, goals or objectives statements.
The actual terminology is not important as long as you set a clear direction.
Start by doing an environmental scan. This really means looking at everything that might affect your business over the next few years – including how your customers behave.
This can be time-consuming and frustrating because there are so many things to consider.
You could look at broad subject areas like how political and economic conditions could change, or you could look at legal and regulatory developments in your industry, emerging technologies, demographics, or even social and ethical trends.
For us, the big 'Aha! moment' was truly understanding our customers.
But if everything is important, then nothing is important. So who decides?
The knowledge, experience and insights of the founders are important. You built the original business, so you know what's had a major impact. Together with your team you should sort out what information and opinions are relevant to help focus the environmental scan.
You should also canvass your customers, suppliers and financial supporters.
That is exactly what happened at Klipfolio in the development of our initial strategic plan.
We focused on four areas that have a big impact on our future business.
First, I wanted us to look at the outlook for our target customers. In other words, what does the future hold for small and mid-sized businesses? After all, our future success is closely tied to theirs.
Several weeks ago, I wrote about the importance of reaching out to customers on a regular basis. Their projections, expectations, hopes and fears are important information to be considered in the strategic planning exercise. How can we make our customers more successful?
The second area I wanted us to look at was market influences. What big technologies or processes would shape our market? Are there hiring trends or demographic shifts that we need to be aware of? Where would potential new business come from? And for all of these questions, why? For example, we know that for our small and medium-sized business customers, adoption of cloud services and the use of mobile devices has been a huge, unmistakable trend.
The third area I selected for consideration was the current competitive landscape. What your competitors will or may do is extremely important.
We know who our main competitors are. We keep abreast of their new products and services, their marketing, their pricing and their other competitive tactics. This is where strategic planning becomes a giant chess game, as you try to figure out their next moves and how to position against, counteract, or perhaps complement them. And, opportunistically, you should have a similar strategy map for all of your complimentary business partners.
The fourth area for our strategic plan was establishing key drivers or levers for success. You must identify those components of your business that set you apart from the crowd - and which, more importantly, are valued by your target customers. It could be a technological advantage, industry-leading service standards, or the unique knowledge of your team.
These drivers or levers for success will guide the operational plans you will need to develop to implement your strategic plan.
The strategic plan offers a long-term view – it presents where you want to be in, say, three years. It is supported by a one-year tactical plan that supports growth targets. That tactical plan (which includes the roadmap, marketing programs, the hiring and financing plan, and business development activities) involves the hard choices that have to be made to bring these goals to fruition. Each element in your budget supports these tactics.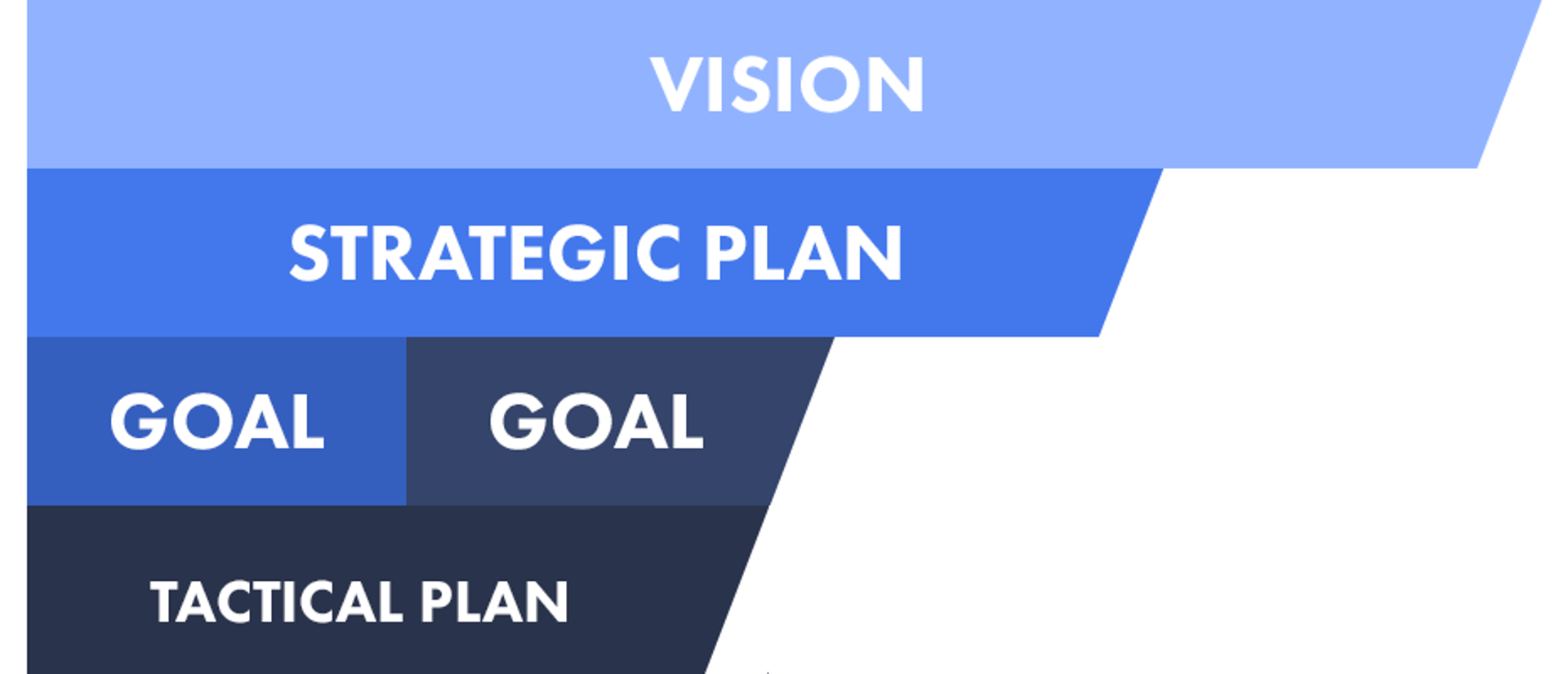 No strategic plan should be static. It should be a rolling plan, because nothing stands still.
For example, we update our roadmap every month and our budget forecasts quarterly; the strategic plan should be updated at least once a year.
Developing our strategic plan has been an important learning experience, but one made easier by starting with understanding our customers. I welcome your ideas and tips from your own strategic planning initiatives.
Allan Wille is a Co-Founder and Chief Innovation Officer of Klipfolio. He's also a designer, a cyclist, a father and a resolute optimist.
Related Articles