Why startups should think twice about business incubators
Published 2016-02-05, updated 2023-03-21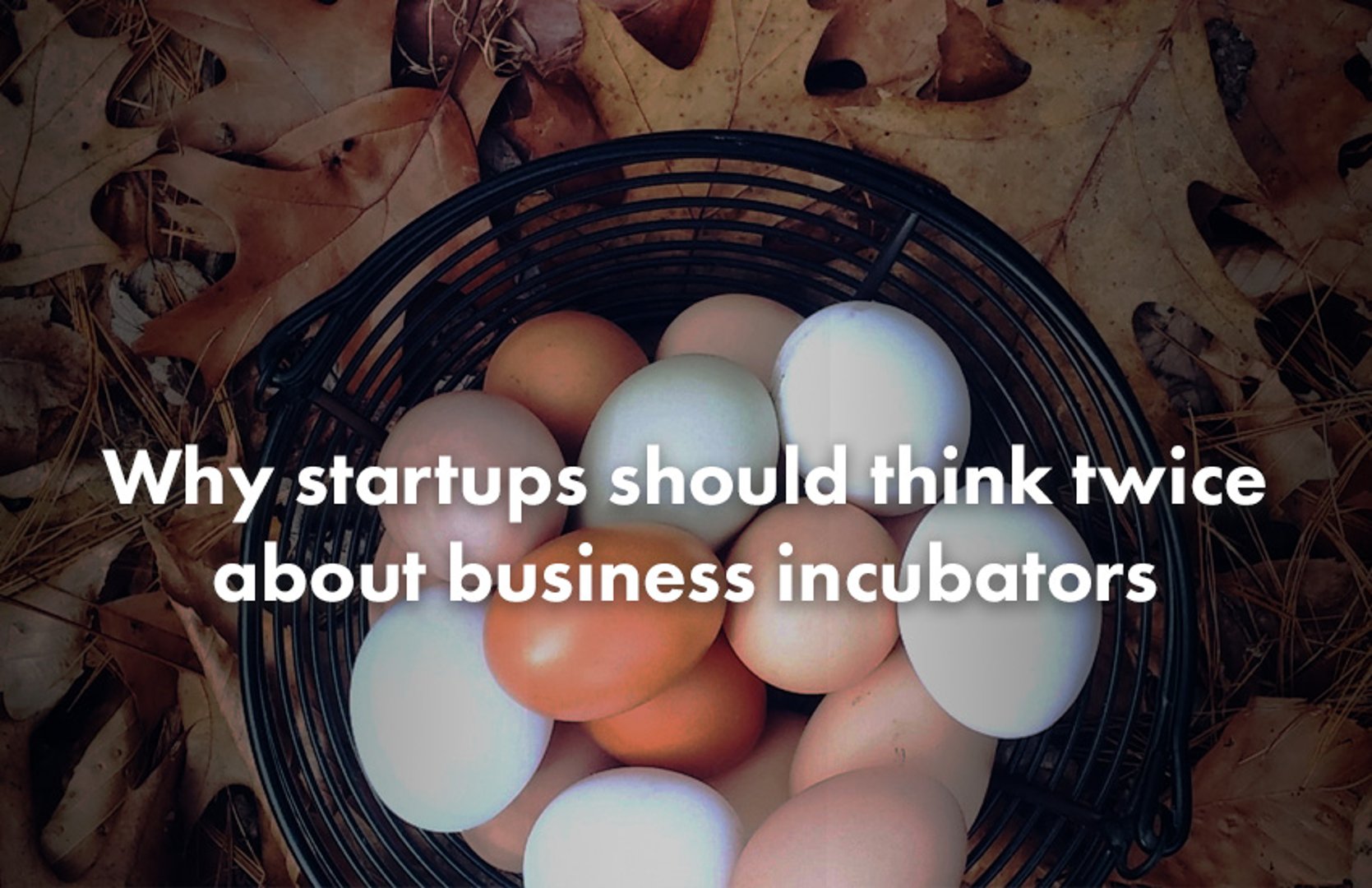 Summary - Startup incubators and accelerators are not always a good idea. Young entrepreneurs need advice and guidance, not just office space, phone and Internet.
---
Business incubators are part of today's landscape for startups.
Once relatively rare, incubators are multiplying rapidly and even openly competing for business.
But are incubators a good idea for everyone? I think there are many good reasons why fledgling companies should be wary of them.
First-time entrepreneurs need to remember that they have other choices – options that give equal or better value, without the pitfalls I believe incubators create.
Simply put, a business incubator is an organization that helps startups get going by providing things such as office space, Internet access and services that can include advice, mentoring, training, marketing and help with financing.
I have several issues with incubators.
The first has to do with the services they provide.
It's great to get cheap office space, phone and Internet - an attractive offer when you're starting up and can't afford any of this. We did it.
But a startup needs more than that. Most importantly, first-time entrepreneurs need all manner of advice – about things like hiring and pricing and the many other issues they have not yet learned to face.
But in reality, too many incubators offer either real estate without sufficient advice - or advice that is too narrowly focused.
The second issue I have with incubators has to do with focus.
I have started two companies, one in a cramped room as a student and one in my basement.
In both cases, we obsessed about the gap we saw in the market, we poured our energy into our nascent product, and we started getting the word out. We were building stuff!
We made tons of mistakes along the way, but we also learned.
Growth didn't come quickly. But it did come, because we focused on our product and our market. That's what mattered.
There may come a time when a company will want to look for investors. But remember, investment is not a measure of success.
And here is the problem. A lot of incubators seem to push startups down the financing path too early in the game.
Instead of the founders focusing on their product and the market, visions of riches and hockey-stick growth cloud their minds. Time is spent thinking about valuation, cap tables, and term sheets.
As far as I am concerned, that is all a waste of time!
The founders of a startup should not spend a single second thinking about share structures and financing until they have evidence of value.
My third issue follows from the second, and it's about control.
Is an incubator a public service – or is it a business?
If the incubator is a business, then its own interests won't necessarily mesh with those of the startup it wants to help.
Many incubators will take a share of equity in a startup. And there you go! Right or wrong, you're on the path to raising money.
Be very wary of giving up equity early on. Do you really want to be stuck with this new shareholder? Take a moment and really understand what the investor's motivations are.
Most early-stage companies don't need funding. They need advice.
The fact is, there are many other ways for startups to get the advice and guidance they need.
For example, young entrepreneurs will find lots of advice at boot camps or conferences. They can visit entrepreneurship centres. There is also a small trickle of "no-equity incubators" that I find refreshing.
They can network on LinkedIn and tap into the vast resources of the Internet.
And they can look for mentors among existing successful firms. Most entrepreneurs are happy to make introductions and otherwise help a start-up. And they will usually do it for free.
In fact, there are lots of places where you can educate yourself – places where they aren't going to take any equity.
That is the model I believe in.
Allan Wille is a Co-Founder and Chief Innovation Officer of Klipfolio. He's also a designer, a cyclist, a father and a resolute optimist.
Related Articles