7 attitudes Canadian entrepreneurs need to change if they want to be successful
Published 2015-06-26, updated 2023-03-21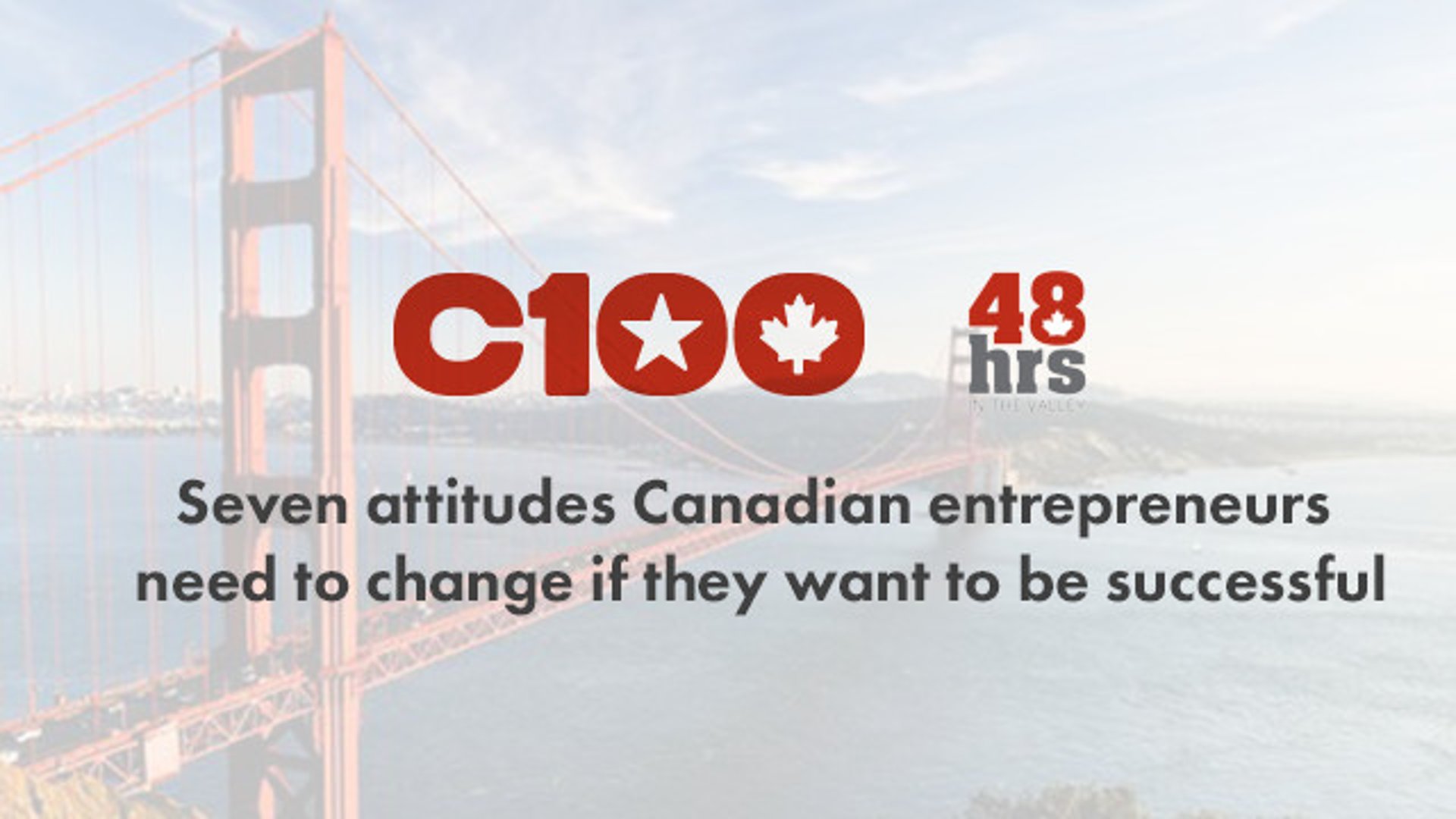 Summary - Canadian entrepreneurs are as good as any in the world. We have the brains to create good products, and the ability to listen to our customers' needs. So why aren't there more successes? I've been taking part this week in a mentorship program in Silicon Valley, and from that program as well as my own experience, I've identified seven attitudes that hold Canadians back.
---
This week, I've been in California's Silicon Valley to take part in an event called 48hrs in the Valley. It's a mentorship program for Canadian companies put on by C100, an organization that supports Canadian technology entrepreneurship through mentorship, partnership and investment.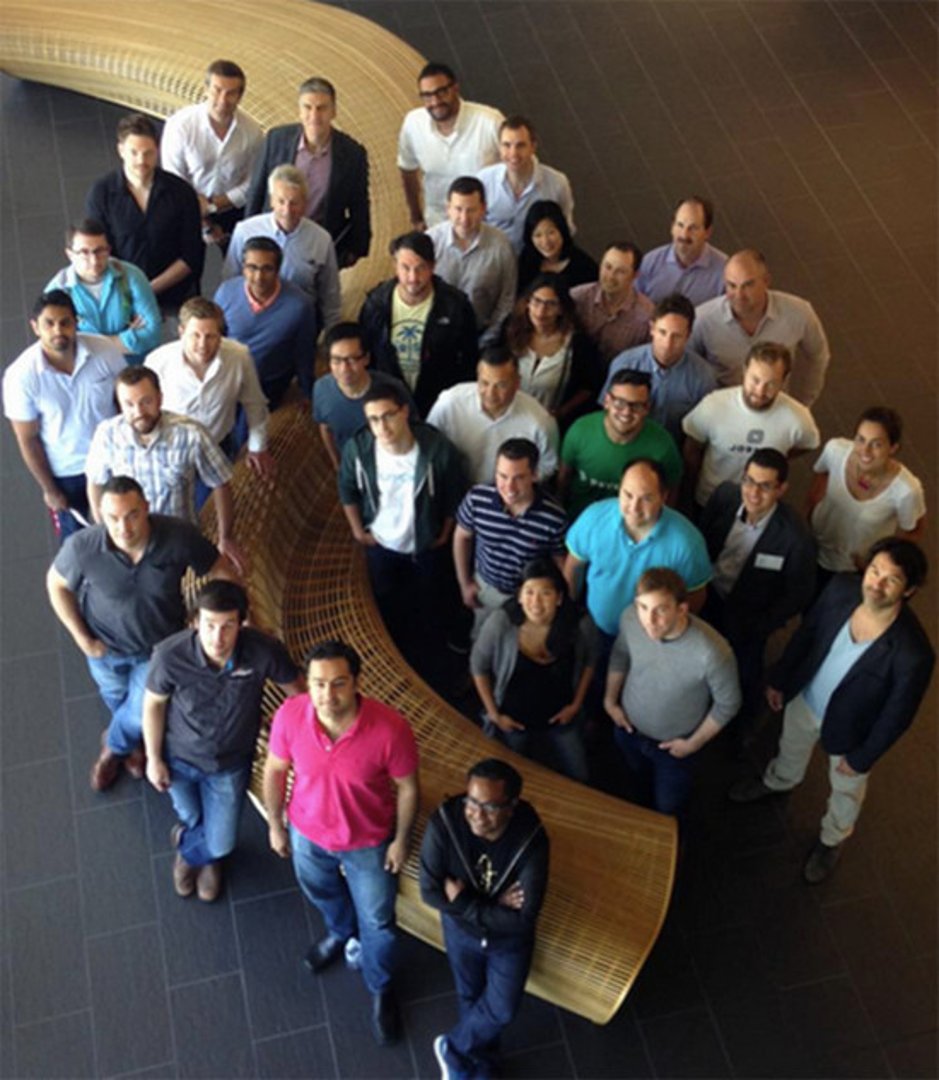 Klipfolio was chosen to be part of this twice-yearly event for promising Canadian startups, and I've been having the most amazing time getting to know the 20 other Canadians in my cohort and meeting with people here.
I can't believe how much I've learned in just a few short days. To say I'm fired up is an understatement.
It's interesting how your perspective changes when you're out of the country. While I am convinced Canadian companies have the savvy and the skill to be world leaders, it's also become evident to me that too often we hold ourselves back.
Here's what I've learned in Silicon Valley about the attitudes Canadian companies need to change if they are going to be as successful as they can be:
1. We think too small
The way you approach growth – how you build your products, how you market them, how you brainstorm about your future – will be different according to the goals you set. If you aim for $30 million in sales next year, your strategies are going to be different than if you aim for $3 million. So why not aim for $30 million? Your mindset and the decisions you make when aiming high will put you on a more dynamic trajectory.
2. We think we have to be first to market
I often hear Canadians fretting about the need to be first to market with a product. But here in Silicon Valley I have been meeting people from all sorts of successful companies that were not first to market. For every company that is still enjoying a first-mover advantage there are just as many who are living the opposite. It's time we debunked that myth.
3. We think we have to be experienced entrepreneurs
Another thing I've heard Canadians say is that successful startups need to be run by experienced entrepreneurs with amazing management teams and lots of capital. But the reality is that many successful enterprises, starting with Facebook and Google, were launched by first-time entrepreneurs, and they made all sorts of mistakes before finding the right formula.
4. We think we have to be in Silicon Valley to be successful
This is something too many Canadians use as a crutch to explain their failure to really take off. There is no need to be in Silicon Valley to create an awesome startup, and companies like Shopify, Hootsuite, Chango, and Radian6 are the proof.
5. We think we only get one chance
I've heard this told time and time again by Canadian entrepreneurs. I, for one, have never believed it, and I know from my own experience (and from what I've seen here) that it's simply not true. The next point speaks to this journey.
6. We think success happens overnight
From a distance, the path to success can seem quick, easy and seamless. But anyone who has been successful at anything knows that it's anything but: There are ups and downs along the way, and more than a few mistakes. As the old adage goes, overnight success doesn't happen overnight; it takes years. And it takes tenacity. Jonathan Ehrlich (investor, entrepreneur, ex head of marketing at Facebook, and a Canadian) shared this scribble which captures the journey to success very well.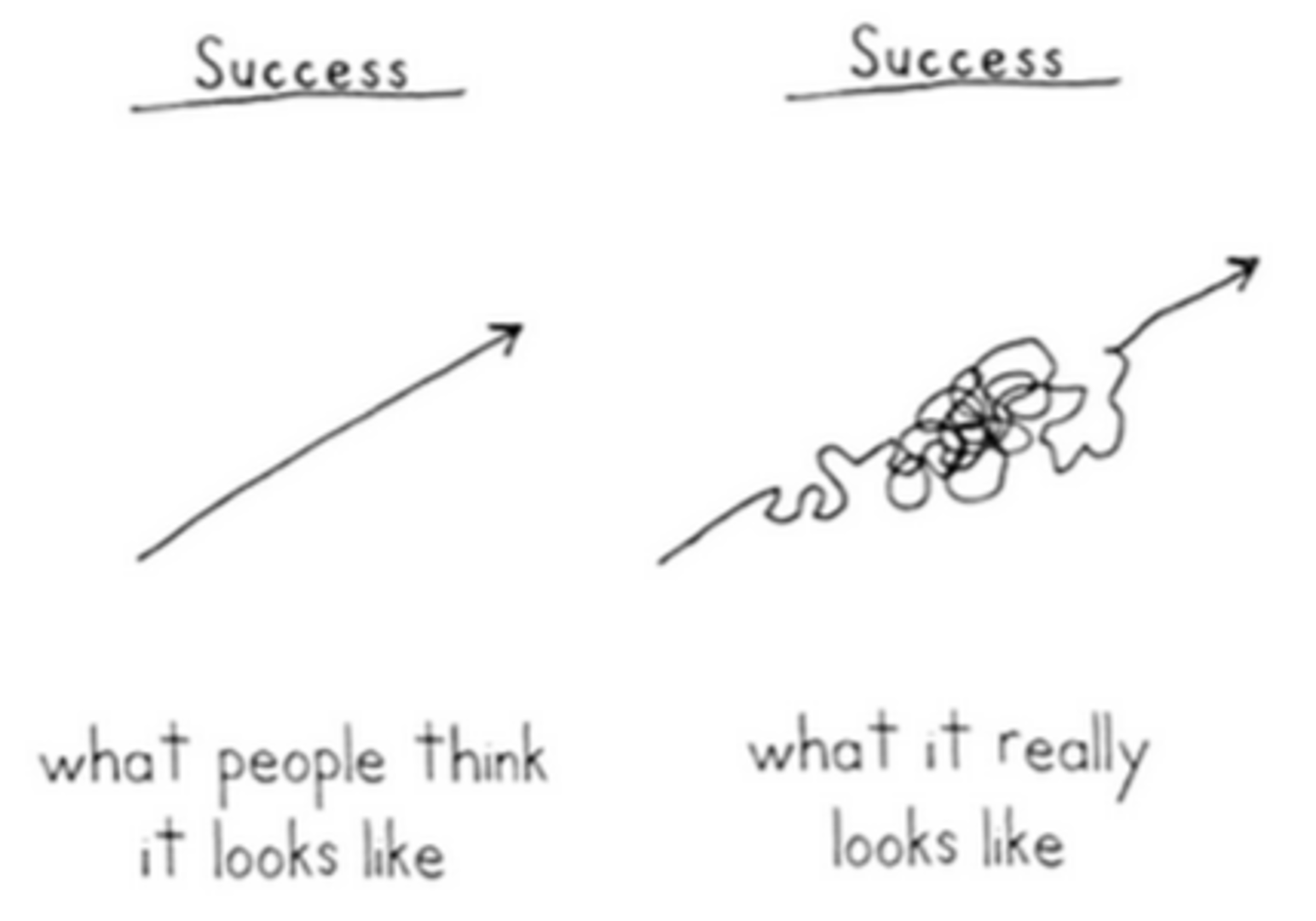 Credit: Dimitri Martin
7. We settle for too little
Canadians are too easily satisfied. We think we're doing well when we create a company and sell it for $50 million to a U.S. firm – which then turns it into a $1 billion enterprise. Why are we settling for the lesser win?
The reality is that Canada and Canadians are able to compete at the world level. Our products, business acumen, vision and intelligence are as good as anyone else's. In fact I think we Canadians do some things better than people from other countries: We listen well, we understand our customers, and we are able to show high degrees of empathy. And a lot of people around the world trust us.
That trust, plus our ability to listen, means we can build incredibly good products. That's a huge advantage.
Success breeds success, and one of the reasons Silicon Valley is successful as a centre for creativity is that it's got a lot of smart people feeding off each other and helping each other.
If we in Canada can change some of our attitudes, we can get the flywheel moving here and chart our own path to success.
A few shout-outs to the Canadians that inspired me this past week, and whose ideas I'm sharing in this post. Jonathan Ehrlich, Chris Albinson, Jean-Francois Clavier (honourary Canadian), and Mark Relph.
Allan Wille is a Co-Founder and Chief Innovation Officer of Klipfolio. He's also a designer, a cyclist, a father and a resolute optimist.
Related Articles