7 Digital Marketing Trends for 2020
Published 2020-01-27, updated 2023-02-01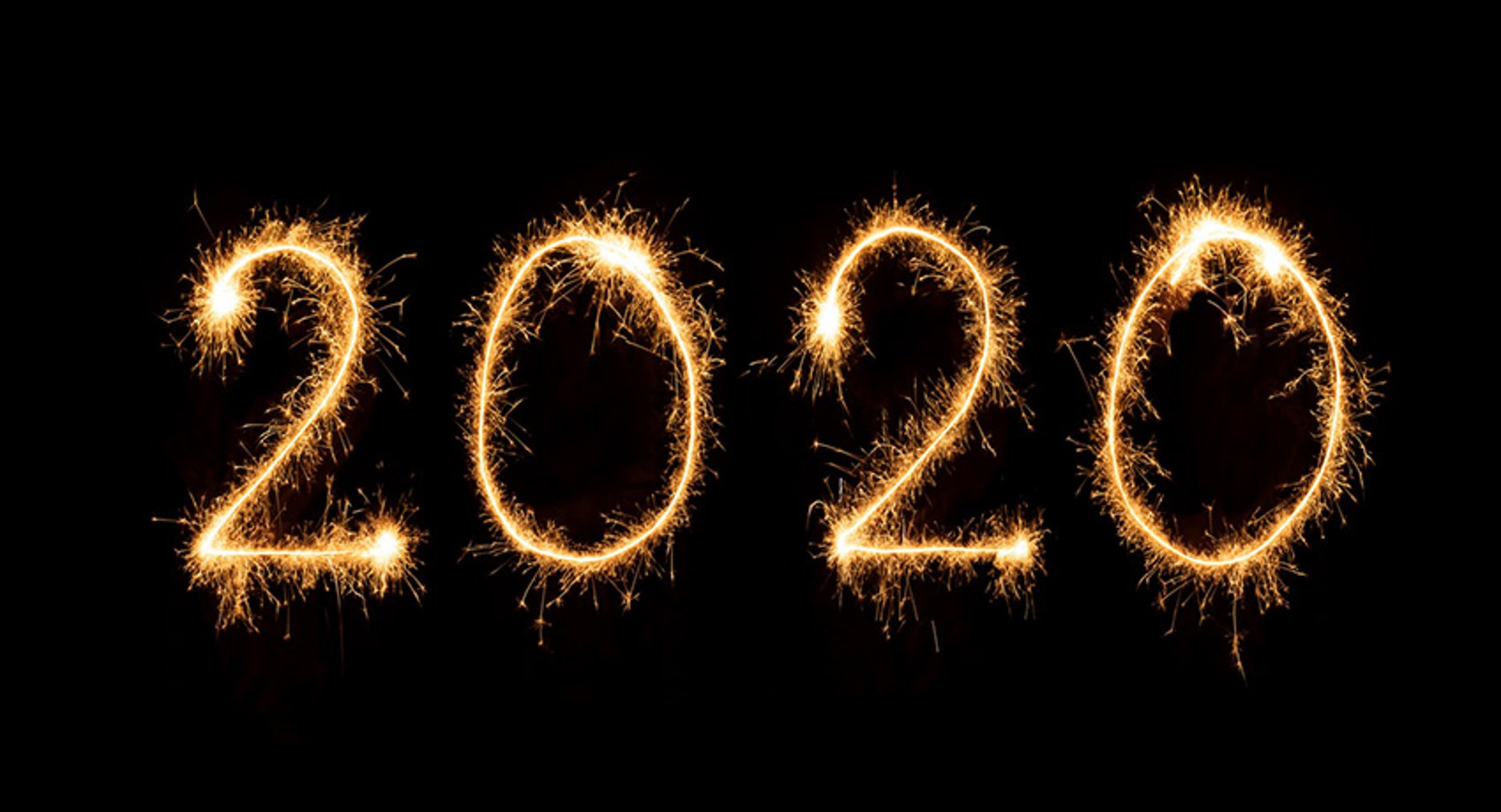 Summary - Use this post as a checklist to see where you stand in the fast-paced world of digital marketing.
---
Marketers are spending a ton on digital advertising.
But did you know that only 61% believe that their current digital marketing strategy is effective?
What was once considered to be the hottest trend in digital marketing is no longer as powerful.
For example, an active social media account was all you needed in 2019 to keep your customer base engaged. But towards the end of the year, it seemed that personalized interactions were what customers expected of your business.
Not to mention the rising growth of AI technology, with a predicted 16-18% growth rate over the next five years in data analytics.
63% of companies believe that generating traffic and quality leads is the top marketing challenge for their company.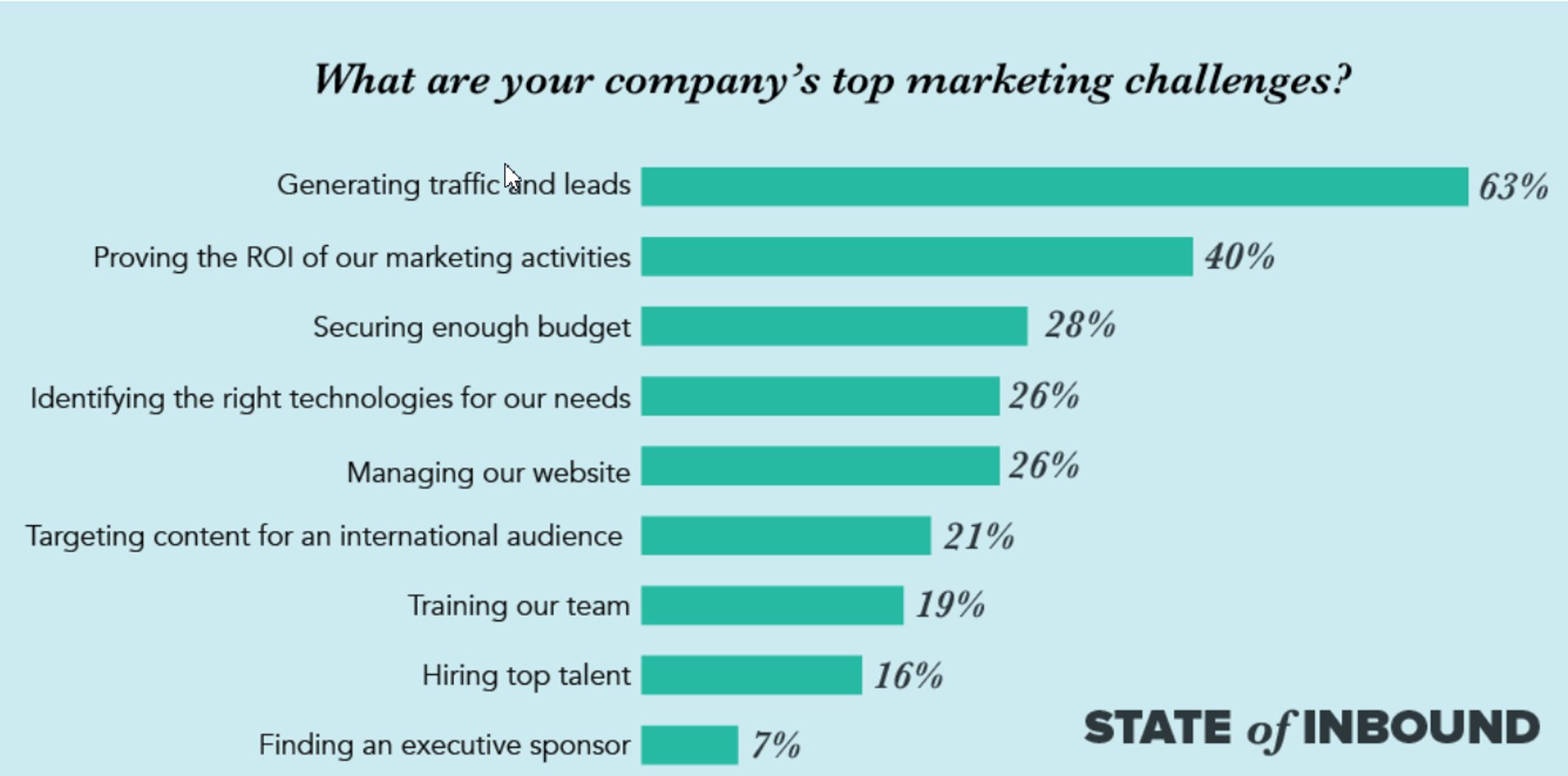 If you are not constantly playing catch-up, you will most likely fall behind. That is why we have put together some of the best digital marketing trends you can follow in 2020.
Use this post as a checklist to see where you stand in the fast-paced world of digital marketing.
Top Digital Marketing Trends You Need To Follow in 2020
1. Personalized Email Marketing
Email marketing still holds its place as one of the most powerful digital marketing techniques.
Globally, the number of email users is estimated to be 4.3 billion by the end of the year 2023.

Using a combination of database software and email tools, segmenting your email list will strengthen your email marketing strategy. You can then plan to send out recurring emails or drip campaigns to make sure your conversions are high: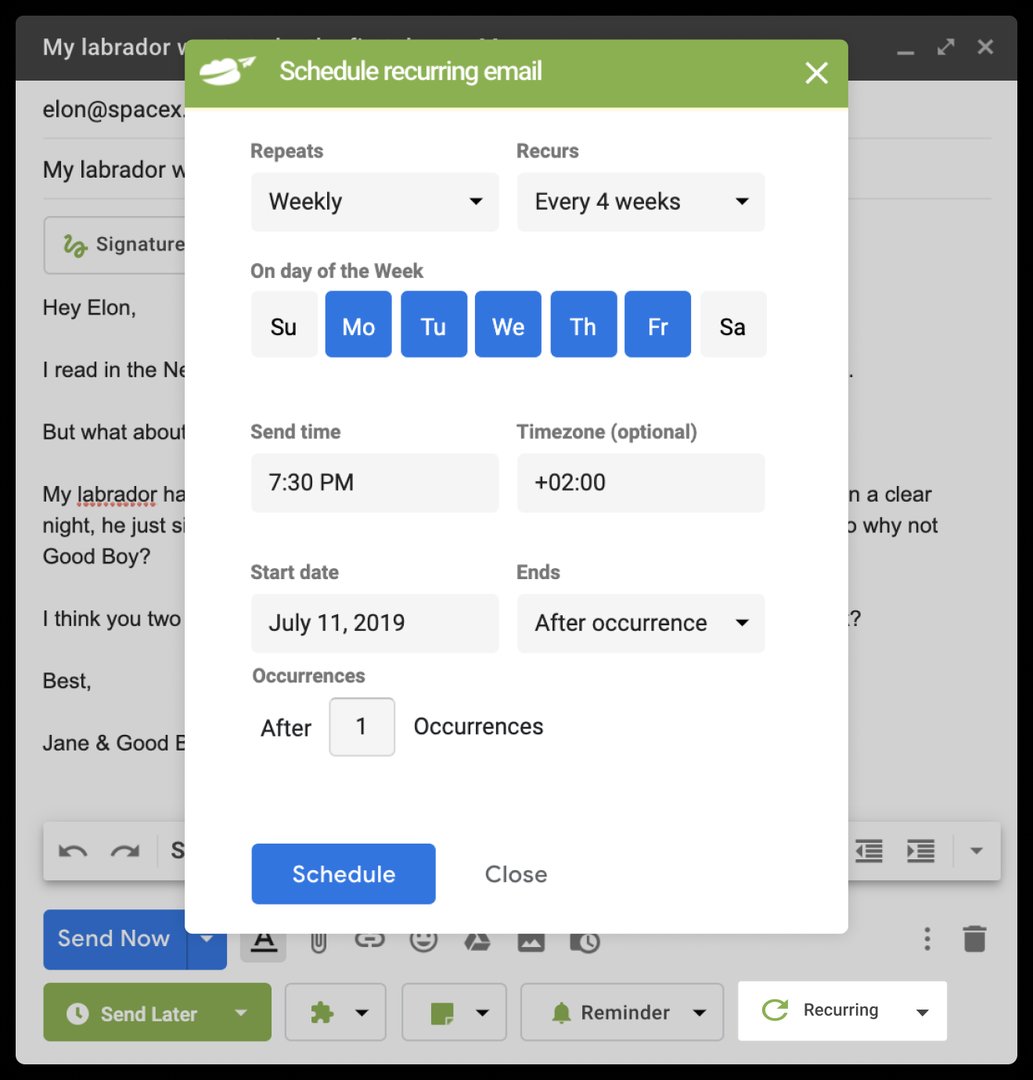 Just be sure you have a strategy in place to maximize email deliverability, otherwise what's the point if all your emails bounce? Nonetheless, load up campaigns and don't be afraid to be aggressive with email in 2020.
I know it can be intimidating to start from scratch every time you want to send out an email or schedule an email sequence to your list. Keeping your communication fresh and engaging is key. You can check out this post for inspiration to create effective email templates that are bound to keep your list engaged: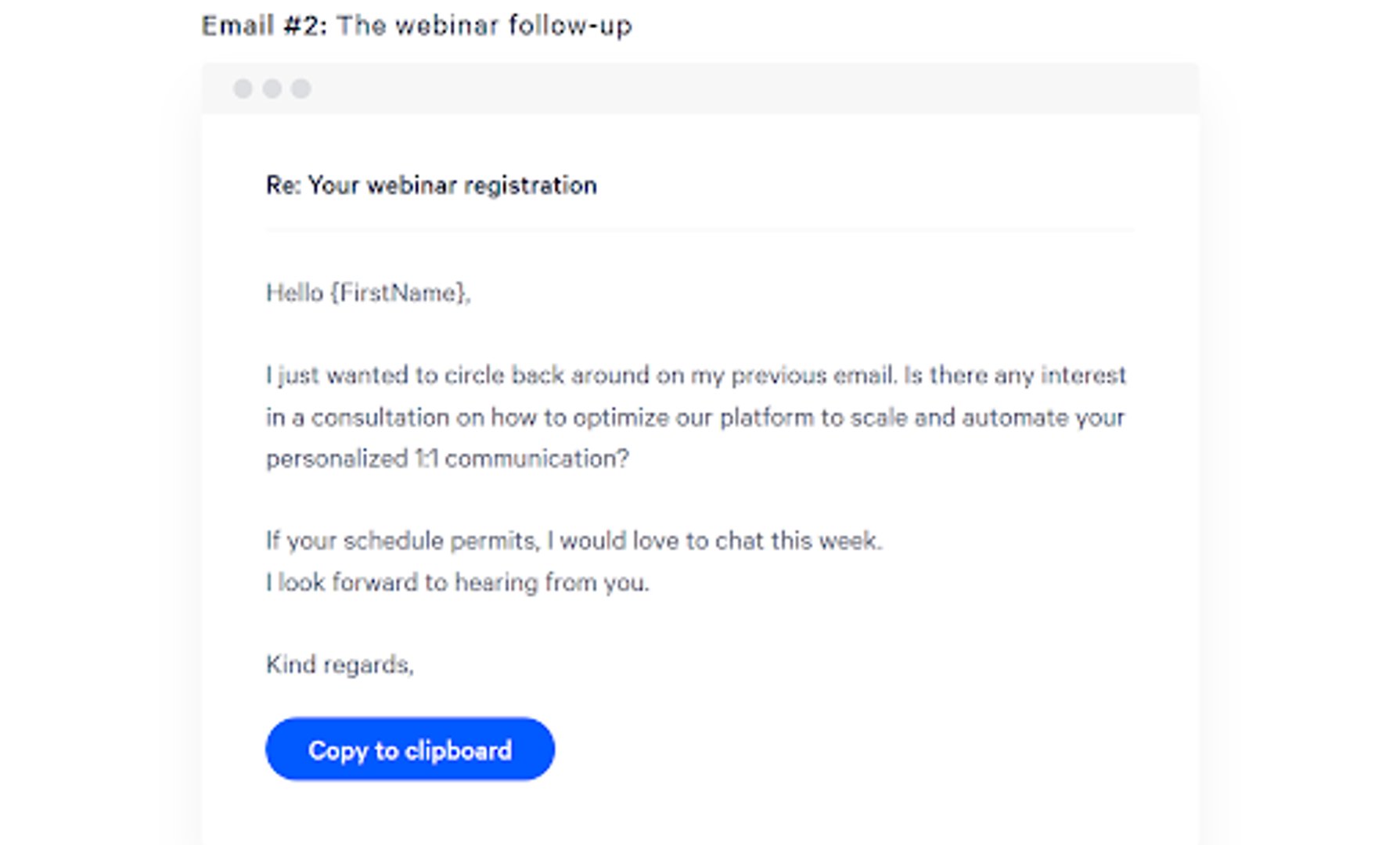 Keep testing new templates and sequences to improve your conversion rates in 2020.
2. Aligning Sales With Marketing
81% of companies with tightly aligned sales and marketing departments believe that their marketing strategy is effective.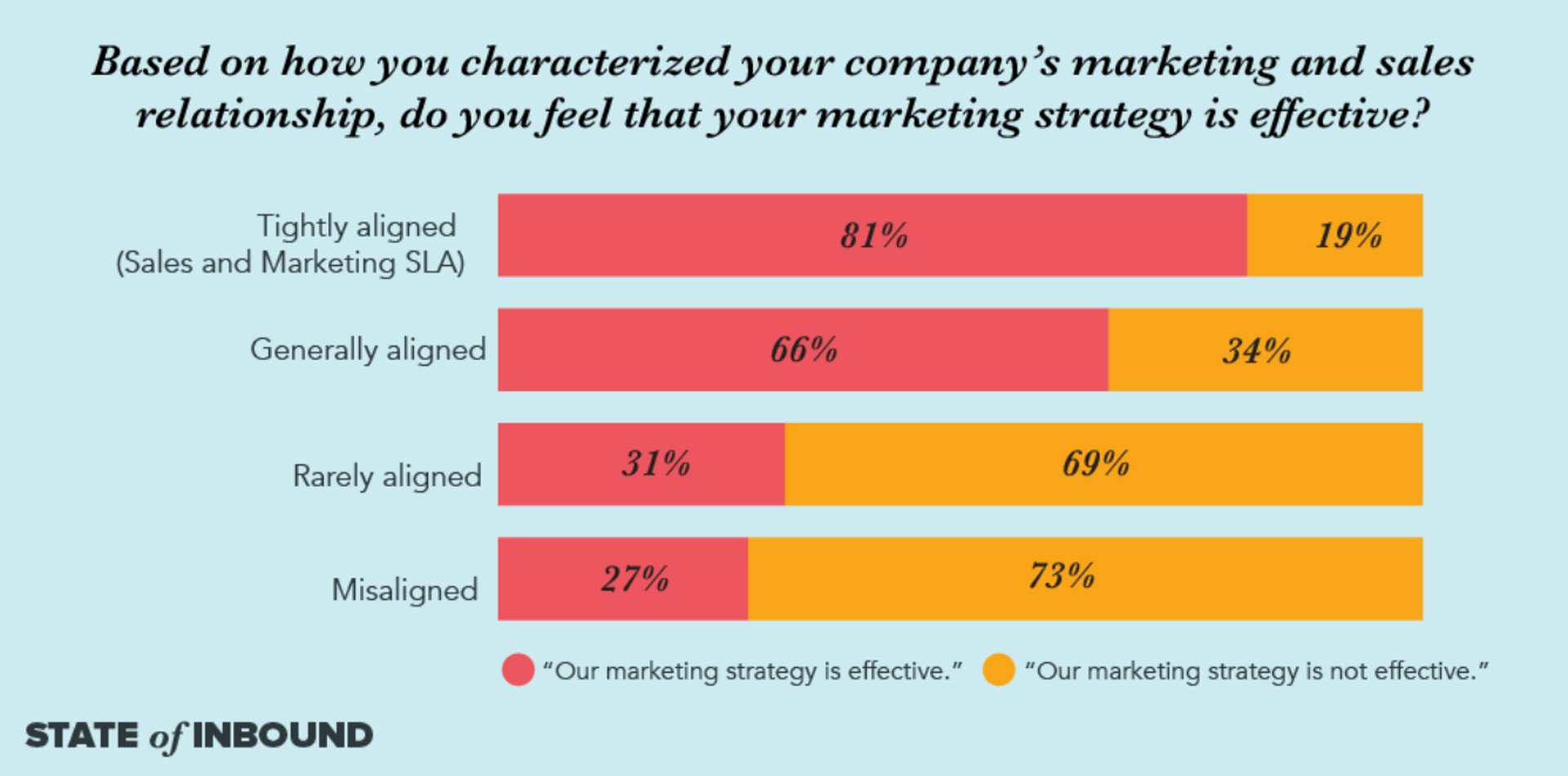 When you merge your sales and marketing teams, you manage your team better and as a result, your company's goals are more well defined.
Can you believe that 95% of buyers buy from companies who have given them informational content through their buyer's journey?
One company who does this well is GetVoIP, who understands exactly the information their readers need to convert: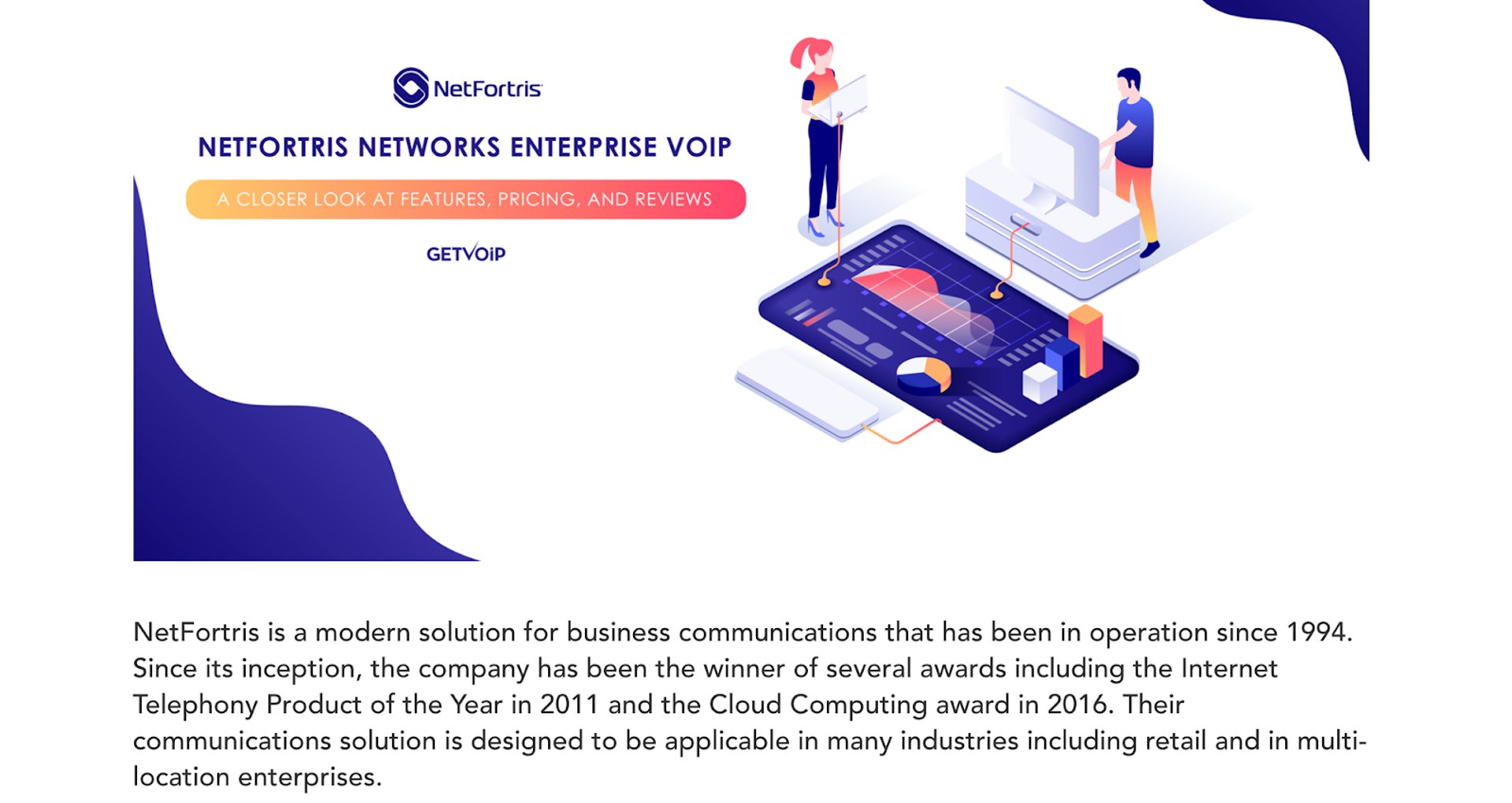 Keep in mind the various stages of the buyers' journey and the different types of content that will serve each of those needs.
See what I mean about keeping your buyers in mind? They may not be thinking about tax preparation in July, but in January… You bet!
Along with that, you should combine sales and marketing data to overcome sales objections. For instance, your sales data can be presented to the marketing department so that they can study information regarding lead quality and can make improvements in their strategy.
For instance, if leads are failing to convert on standard messaging, and objections can't be overcome, it's likely poor lead quality that is misaligned. Learn more: Leads Metric
3. Link Building
Whether or not you realize it, organic search is now driving billion-dollar business acquisitions in the e-commerce industry.
So what does that mean?
Building authority backlinks to your website is crucial for your SEO.
In fact, Google has repeatedly put emphasis on links from high-quality websites in terms of boosting your own ranking potential.
The only problem is: acquiring good links is extremely hard to do today with how competitive marketing and content writing is.
The experts at Loganix say, "One of the most successful ways to generate long-lasting and impactful links from highly relevant and authoritative sources is by attracting them with great content."
Google considers the number of websites that link back to your page as one of the best ways to determine the quality and authenticity of your webpage. The authority of the web pages or sites linking to yours, their relevance, and the anchor text of the links are some of the indicators Google uses to measure this.
According to Hailey Lucas, writing guest posts for niche sites is one of the best ways to build links and also potentially land a new client or customer in the process.
Links are fantastic indicators of website authority, but they also drive direct referral traffic that can grow your business.
In 2020, you can't ignore or avoid link building if you want to find success digitally.
4. Podcasting
Currently, there are more than 4.2 billion people around the world who use the internet for various purposes.
One of those major purposes has become podcasting. Podcasting has become extremely popular in the last year, with millions of people tuning in daily on countless platforms.
Podcasts are accessible and versatile tools for marketing and allow your customers to learn about your company while they are doing different activities. They help you build trust and loyalty with a targeted audience who are interested in the topics you are discussing.
Plus, they can be created and shared with minimal equipment and tools.
This is exactly why I wrote an extensive guide on how to start a podcast on AdamEnfroy.com, check it out for more on the "how".
A podcast can be used to advertise your products, educate your audience about your company, and influence them to consider your company when they need certain solutions.
I recommend tapping into Spotify for your podcast first, as it's got one of the highest rates of engagement rates and user bases in the space. Check out this full guide on how to submit your podcast to Spotify for more: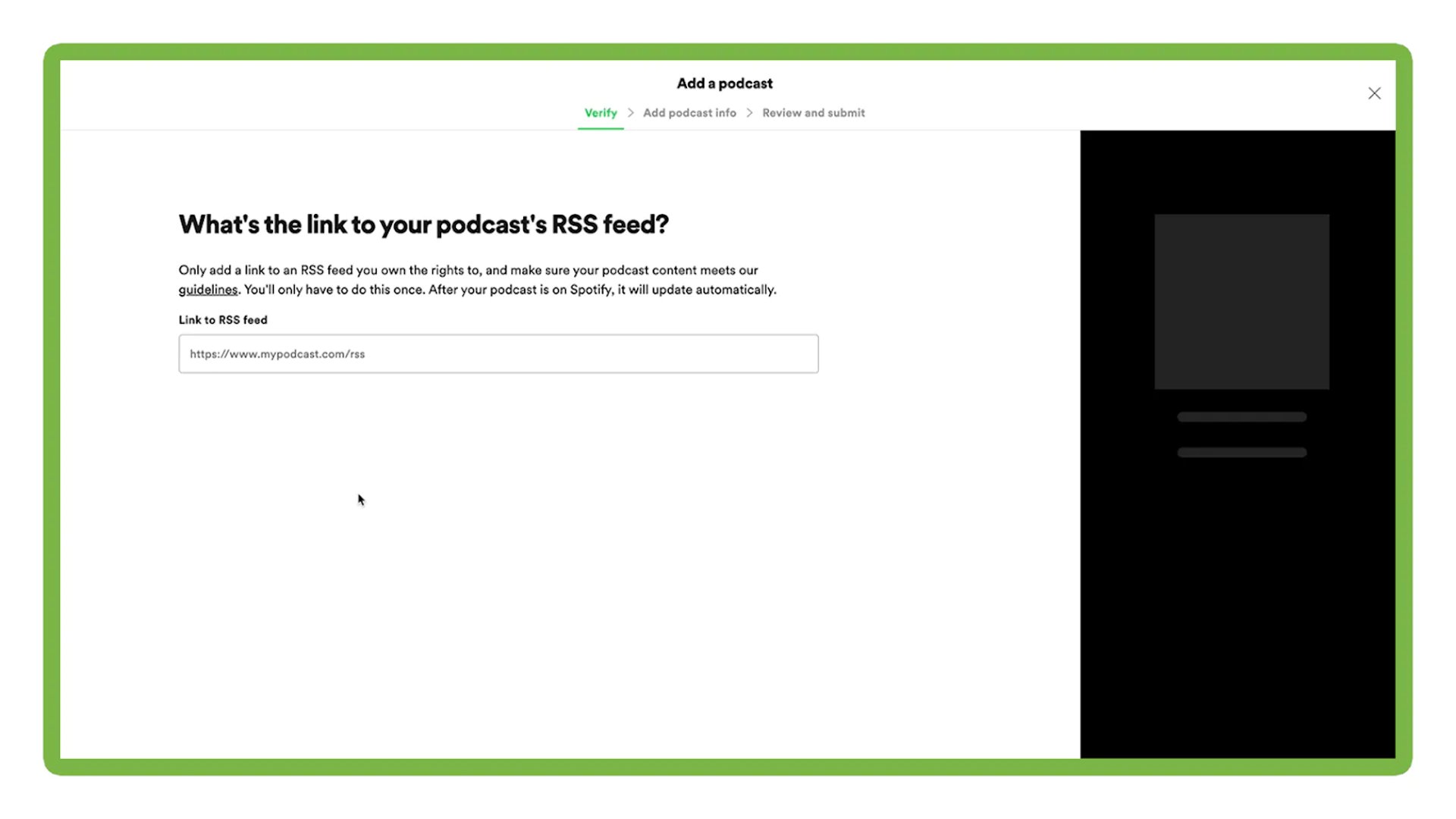 Check out Klipfolio's podcast, Metric Stack Podcast
5. Comparison Content and Reviews
Another trend in digital marketing is the creation of comparison posts that compare multiple products. This way you can target people in the research stage and prime them for buying.
For example, let's say you were comparing the best VPN services and stumbled across this blog post from Cooltechzone: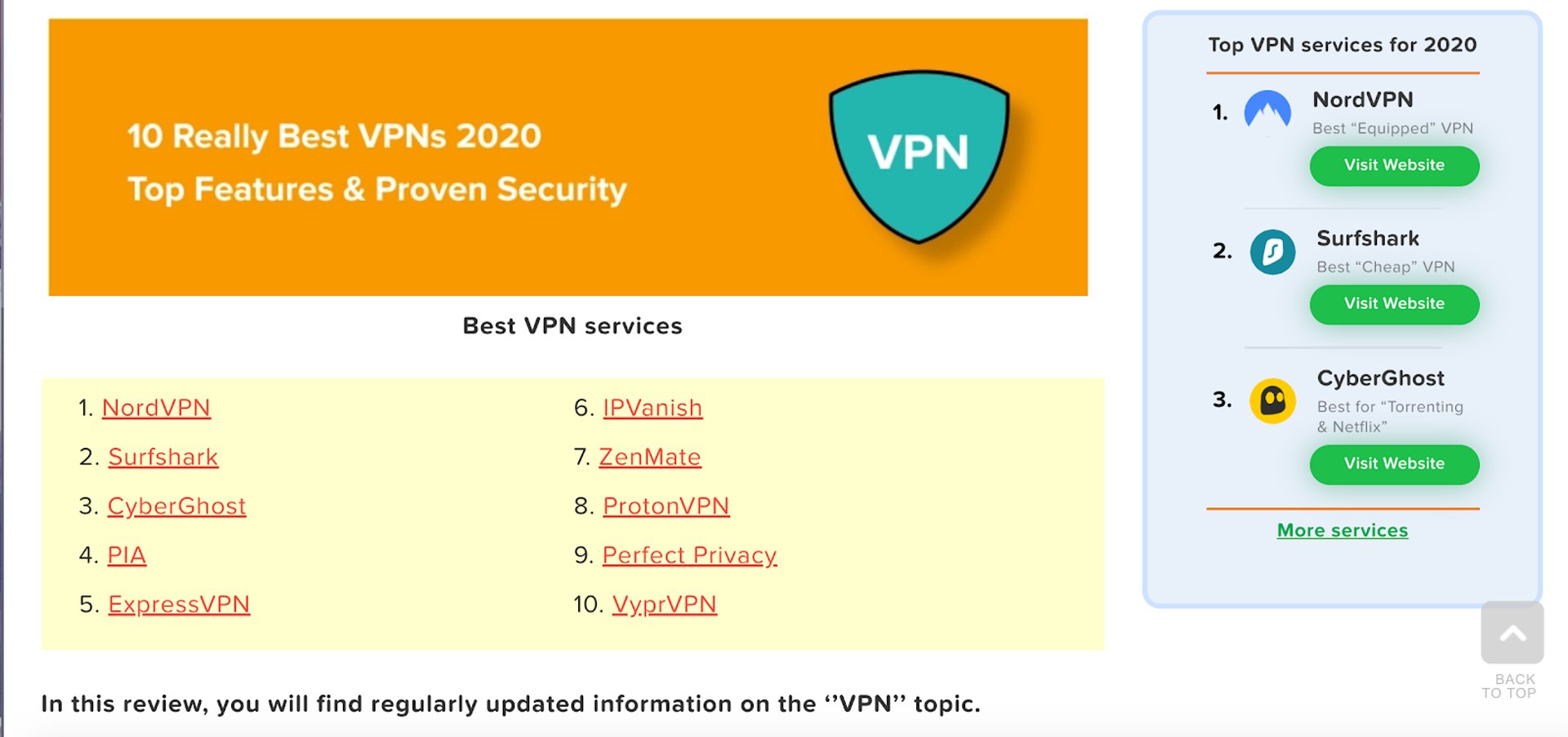 This is exactly the type of content you want those potential buyers to find in the search results. Why? It doesn't focus on one sole provider, but instead appears authentic as it compares ten different providers in an unbiased review.
Because chances are, if someone is searching for let's say, CyberGhost reviews, they probably aren't going to stop there.
You might as well go a step further and save that reader an additional search later when they're ready to compare options.
LoginLockdown also does this by comparing the best free password managers in this post.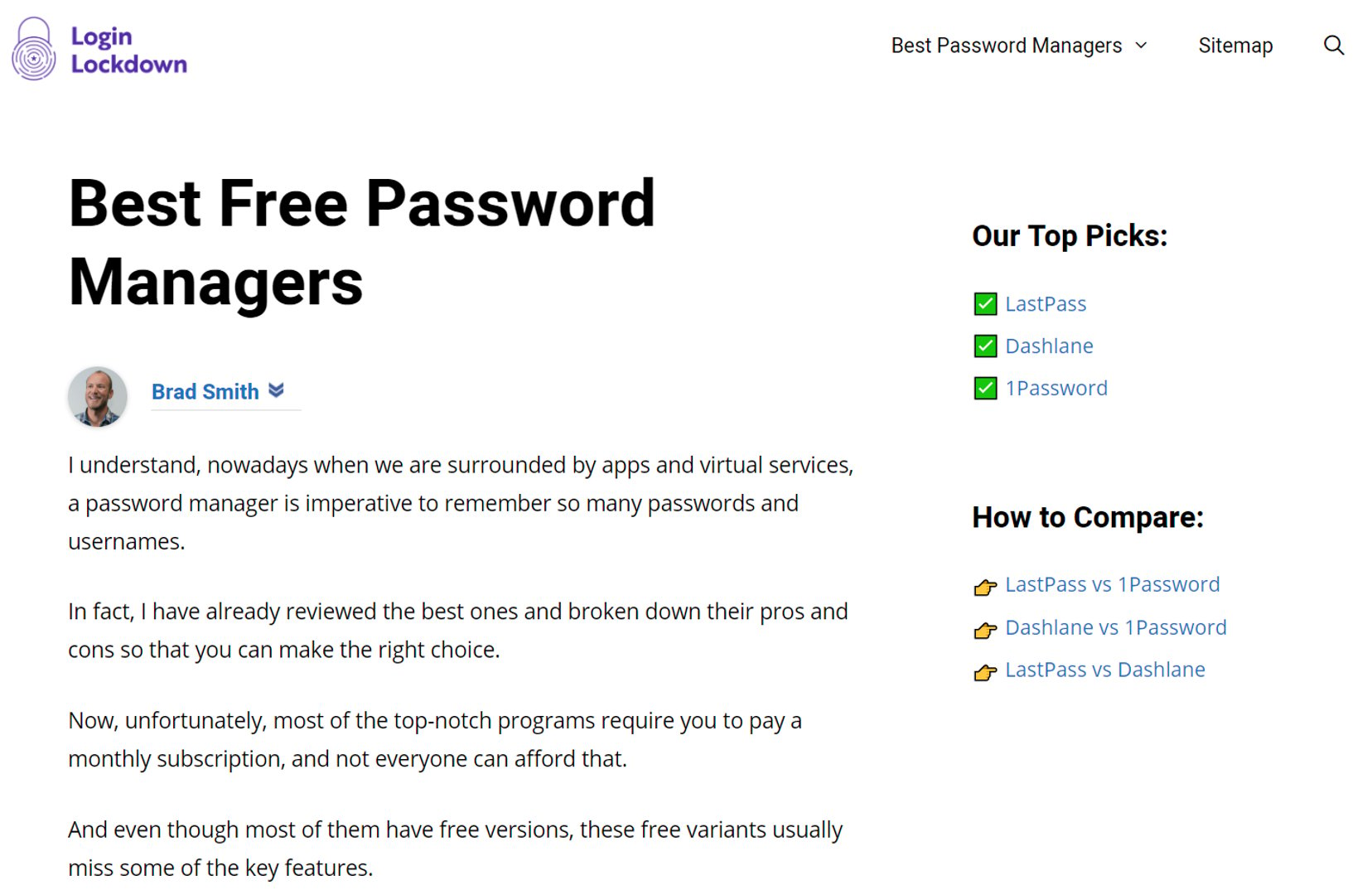 Another great example of this kind of post is this one by Eachnight. This is one of my favorite examples of impactful comparison content: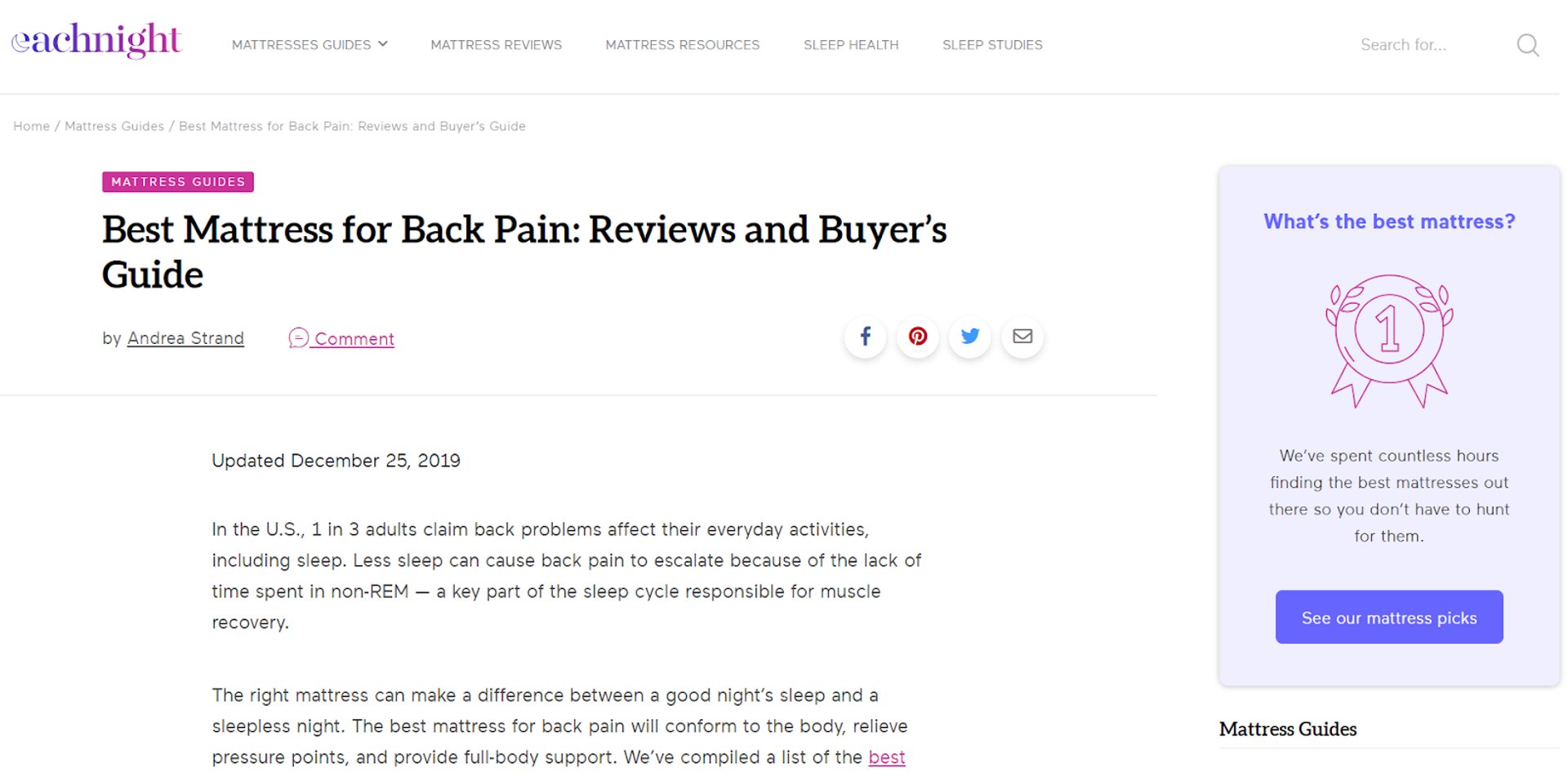 It showcases the best types of mattresses according to needs and comfort, allowing readers to access a wealth of information in a single place.
Complete with charts and custom development, it's a one-stop-shop of information that you can then turn into lead magnets, content upgrades, and email list subscribers.
6. Quizzes and Surveys
Interactive content works in favor of your digital marketing strategy. This is because it stands out from other forms of content, gives users a reason to stay on your page for longer, and is shareable.
Quizzes are an excellent form of interactive content. They are a great way to improve personalization for your products and content. For example, Somnifix uses quiz content to determine what users need from their product line-up: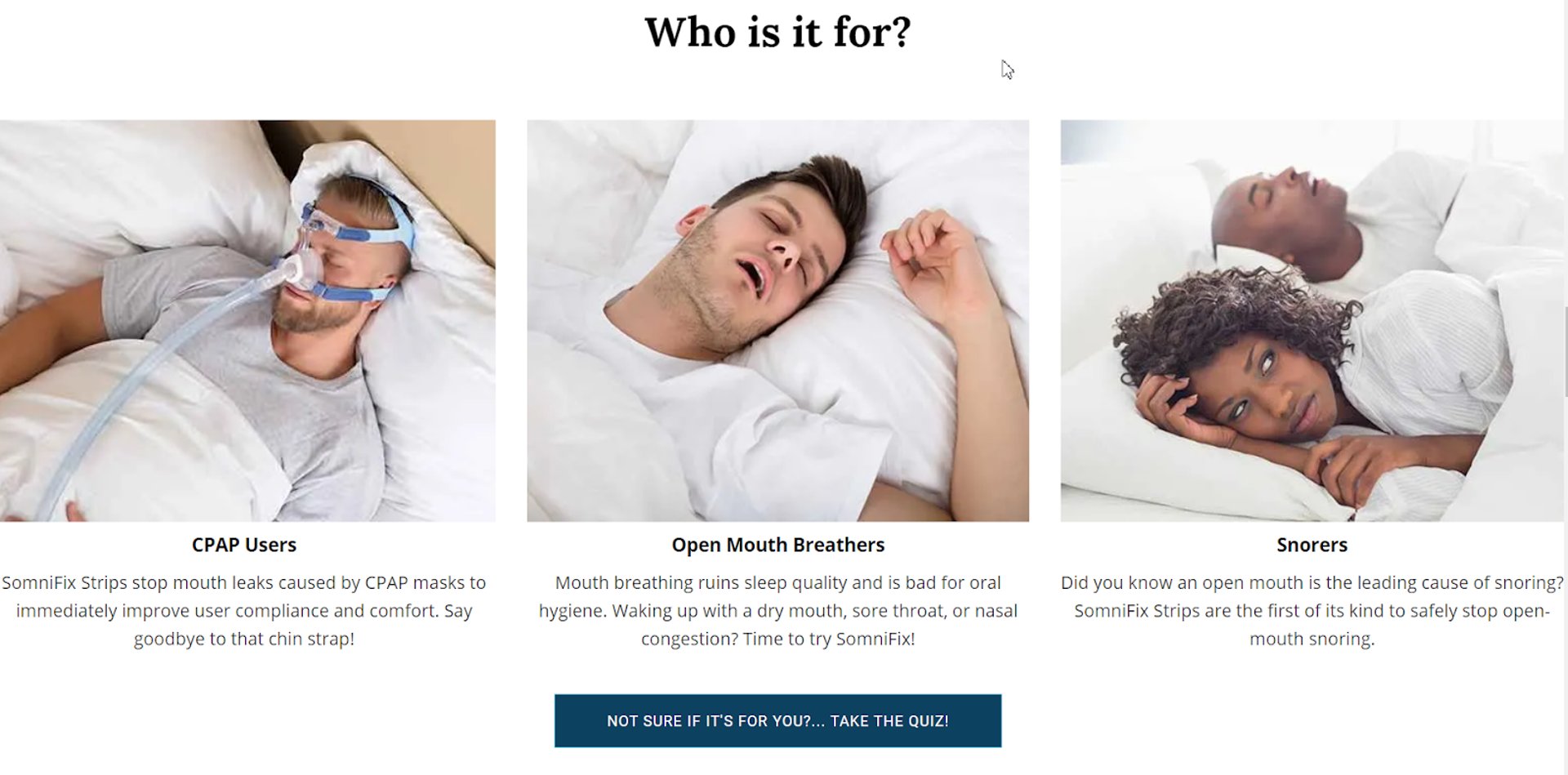 7. Create Diverse Content
Diversify your content into more than just blogs. As mentioned earlier, you can create podcasts, interactive content, videos, host webinars, studies, etc.
According to this post by Venngage, your content is just one of the phases in your lead generation strategy. Reports and video content are the highest performing forms of content according to them. Check out this graphic below: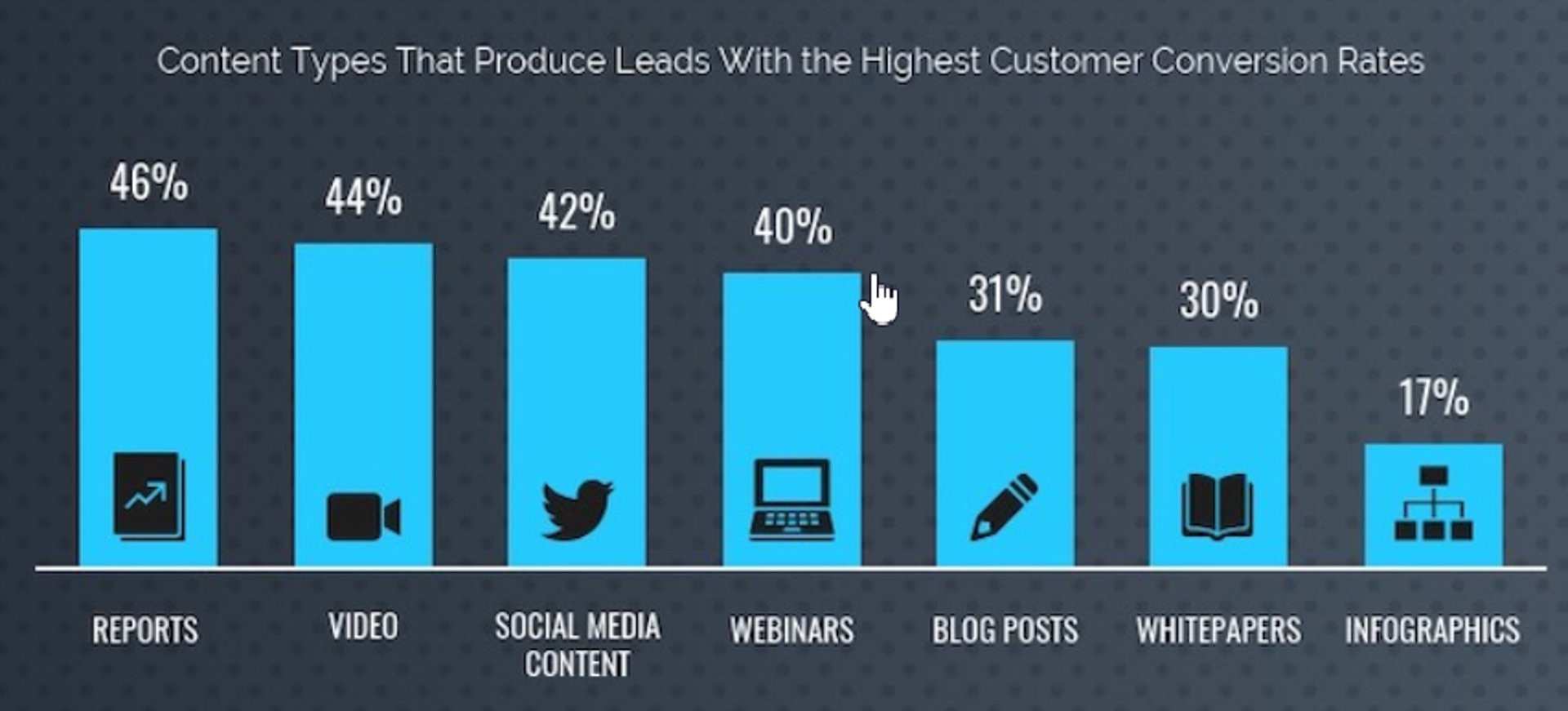 A good example of diversifying content is Forms on Fire. They use video content rather than just blog content to showcase tips, tricks, tutorials, and subtly promote their products.
If you scroll through their homepage, you will see that they use a mixture of content forms, such as text and videos, to explain who they are and what they do. This is an excellent way of grabbing your customer's attention and portraying your uniqueness as a company.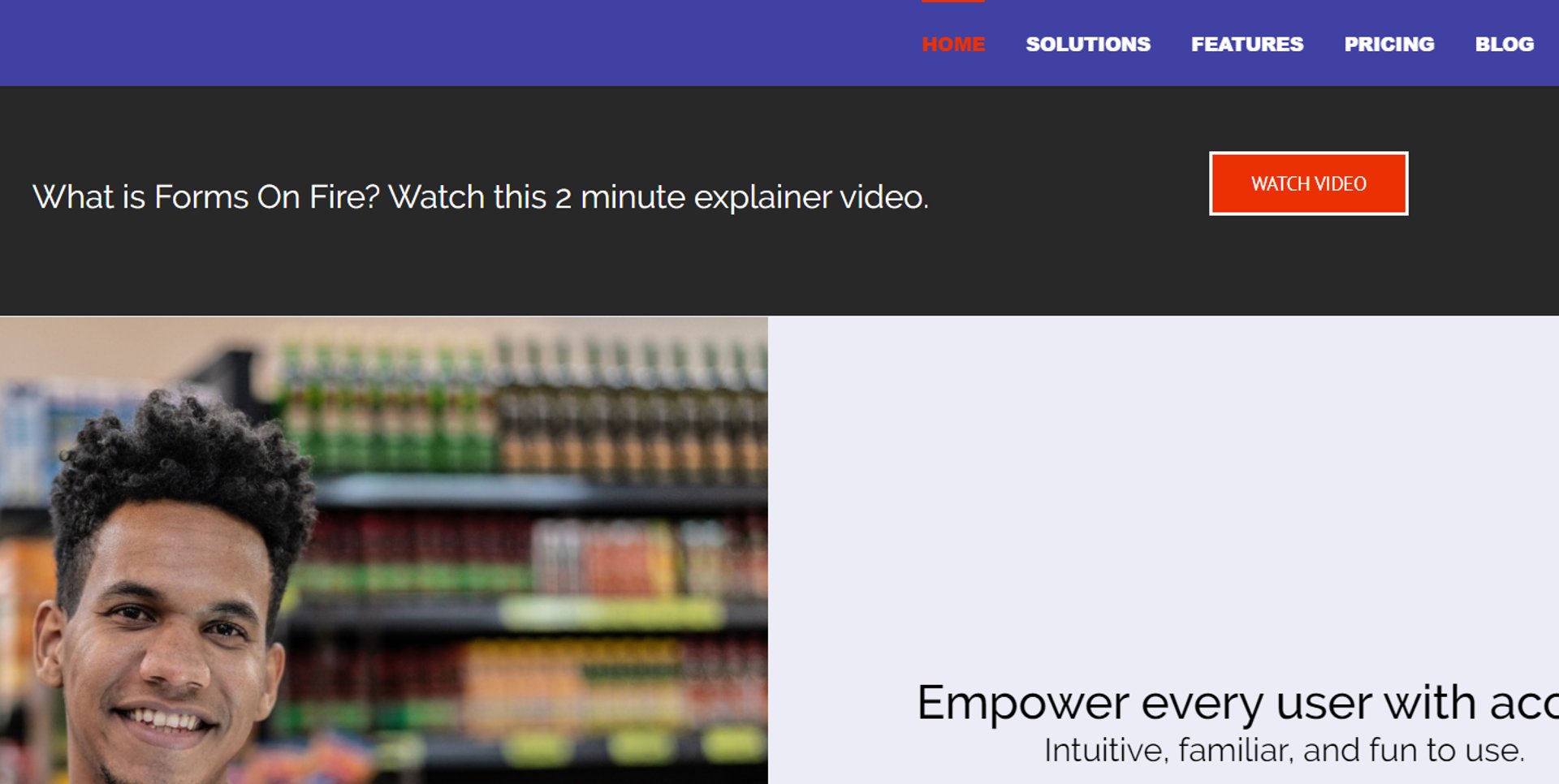 Conclusion
Digital marketing trends are changing and you need to keep up with these changes to have a successful marketing strategy.
Segregate your email marketing list so that you can send out targeted email campaigns to your audience.
Make sure that your sales and marketing departments are working in sync. This will enable you to keep an eye on marketing strategies that fail to work so that you can constantly improve them.
Link building is an excellent strategy that will help you improve your SEO game.
Diversify your content by creating blogs, video posts, and interactive content such as quizzes so that your company stays fresh in the minds of your customers.
In doing these things and more, you will be able to create a fool-proof digital marketing strategy for your company.
Learn more about digital advertising metrics
Related Articles