What I learned about hiring - and what every new manager needs to know
Published 2015-04-17, updated 2023-03-21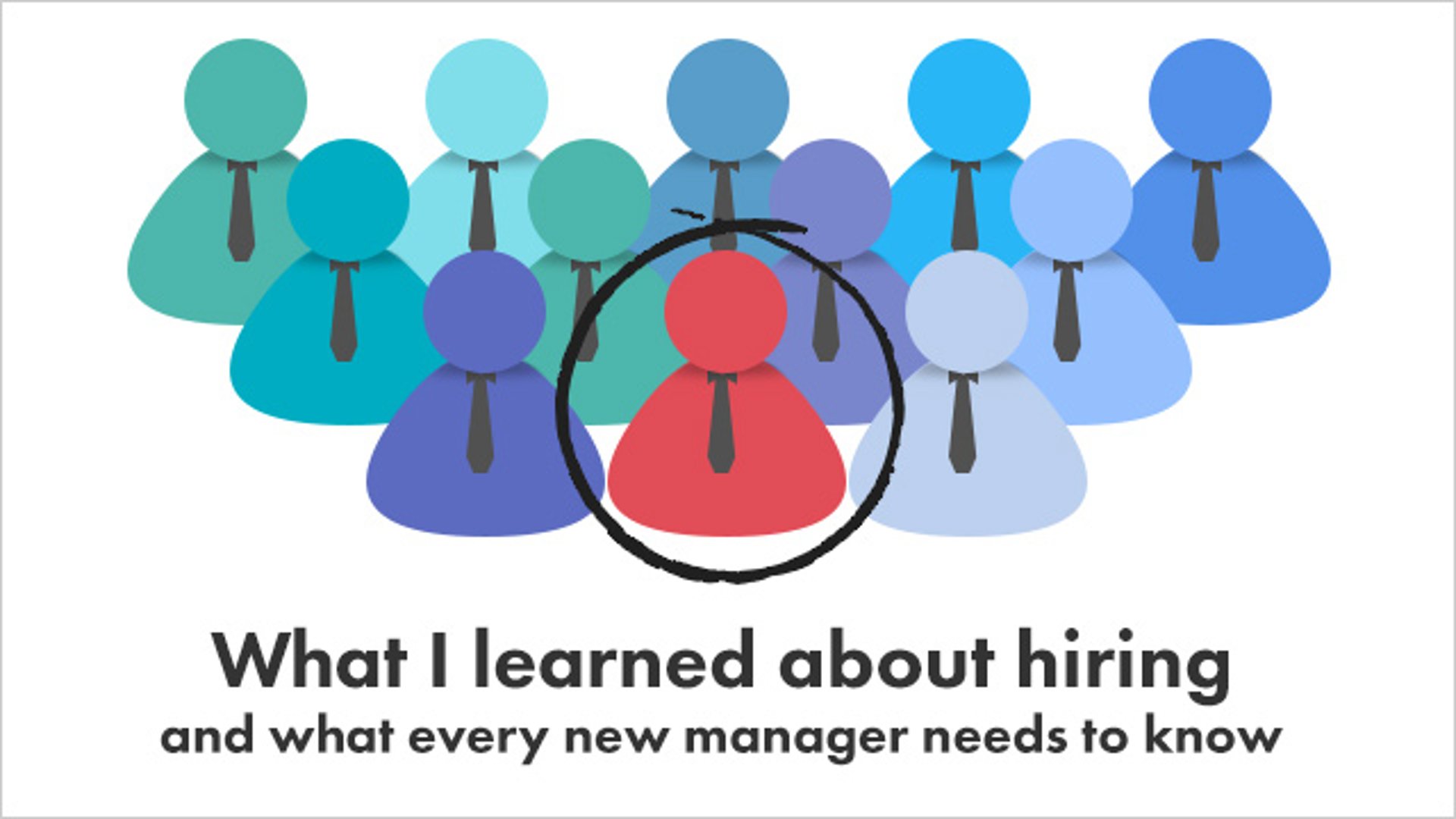 Summary - Check references. Test for knowledge as well as values. Hiring the right people will make your company run more smoothly. But even a single bad hire can throw your whole team off.
---
Hiring is probably the single most important thing you can do to define the culture and competency of your company.
It's also incredibly tough.
Hire the right people and you've smoothed the path to success. The right people need less management and they work for the greater good of the company.
A hiring mistake can sap your energy. One person who doesn't fit in can affect the rest of the team.
Overall, we've been fortunate with our hires because we realized early on how important it is – and because we've learned from our mistakes.
We spend a lot of time on the hiring process.
In fact, we use an experienced HR professional. We've worked with him for years and he really knows us and our business. His name is Robert Shapiro and he spends a couple of days a week with us.
With his help, we've learned that hiring is not only about getting the best people, it's about getting people who 'fit' best with your company.
That means evaluating the candidates' values and attitudes as well as their skills.
We want people who are naturally analytical, who are curious, who are motivated by data and who want to take ownership of their work. Klipfolio is not a place for big egos.
Sticking to your values and being rigorous when bringing new people on board is critical.
We used to have an employee who wasn't on the same page as everybody else on where the company should be going.
While it's important to have open discussions about a company's vision and objectives, at some point decisions have to be made. Having a colleague who disagrees with some decisions is OK: but constantly being offside is not. It can burn a lot of time and energy and be counterproductive. At some point everybody needs to be spinning the flywheel in the same direction.
So how do you find out whether a person who looks competent on paper shares your values? It's rare that you just know.
It's imperative to do due diligence. Check out references. Make potential employees pass a test. Talk.
When we're considering someone for a senior role, we speak not only to the people they reported to in their past jobs, but also to the people who reported to them.
We also like to have a casual conversation with potential hires. A second or third interview can often show a different side to candidates. They are more relaxed and can be themselves. We move the discussion beyond the immediate job at hand and look for clues that we can trust them.
And don't let yourself be fooled.
We once got taken in by a candidate who wowed us by showing us an absolutely spectacular website he said he'd built. We were so impressed with what we saw that we hired him without making him take a technical test – even though we were hiring for a technical position.
It turned out he did not have the depth we needed. Within three months he was gone. Cutting corners on the hiring process can actually cost you and the candidate a great deal of time, and ultimately can be a disservice to your existing employees.
I've been inspired by Jim Collins and his book Good to Great.
He talks about having the right people on the bus with you. He says the direction in which your company is going may change. But if you have the right people, they'll all be working in sync and will figure out how to get to a great place together.
You don't want people who are just along for the ride. You want people who can help you get to your destination.
Allan Wille is a Co-Founder and Chief Innovation Officer of Klipfolio. He's also a designer, a cyclist, a father and a resolute optimist.
Related Articles