LinkedIn Analytics Reporting Tool
Klipfolio provides an analytics platform for building metrics and dashboards to help you track your social media data. Track your LinkedIn analytics and give your team the insights they need to optimize your social media marketing.
Get PowerMetrics Free
LinkedIn - A social media platform for business professionals
LinkedIn is the social media platform for sharing and consuming professional-focused content. While LinkedIn earned its reputation as a place where users could post resumes and look for jobs, it's evolved to be a content sharing platform.
LinkedIn has become an important part of B2B social media marketing strategy today. The potential to grow your business on LinkedIn has many teams focused on optimizing their strategy.
The key to optimization is to analyze your LinkedIn data and use those insights to refine your strategy. This requires you to track comments, likes, and shares for your LinkedIn pages and advertising efforts.
LinkedIn Analytics explained
LinkedIn analytics is a free tool users can utilize to measure the effectiveness of their social strategy and monitor their performance.
It provides critical information that social media managers, marketers, and content creators can use to improve their performance, learn about their audience, and track their progress against key goals.
LinkedIn analytics can help you measure:
The number of users who saw your content posted on LinkedIn
Demographic information about the users who follow you and visit your page
The number of times your content was liked and shared
Engagement with your career page
Tracking LinkedIn data with a 3rd party analytics tool
A LinkedIn analytics dashboard or report gives you a few benefits:
Display your LinkedIn data in one place alongside your other marketing data
Update whenever new data becomes available
Connects to other metrics from services such as Google Analytics
Allows you to share LinkedIn data with stakeholders who may not have access to or knowledge of the platform
PowerMetrics is an analytics tool that you can use to create dashboards and reports for your team.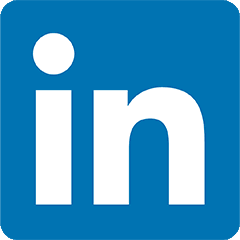 LinkedIn Metrics
You can get started with LinkedIn analytics using PowerMetrics. Start with these Instant Metrics to get started in a few minutes. All you need to configure these metrics is your LinkedIn login credentials.
Optimize your social media marketing performance by tracking these LinkedIn metrics.
Track your LinkedIn Company Page followers. Additional segmentations available such as followers by industry, function, country, and seniority.
Track LinkedIn post clicks to see which content is most engaging to your audience.
See what else you can build for LinkedIn
How a LinkedIn analytics dashboard can help you
A LinkedIn analytics dashboard is an essential tool for growing your social media presence. Here's why.
Keep LinkedIn top of mind
LinkedIn can frequently get lost in the shuffle when compared to other social media channels such as Twitter, Facebook and Instagram.
But the fact of the matter is this: LinkedIn can play a major role too, particularly if you're looking to market to other businesses.
A dashboard ensures your LinkedIn performance stays top of mind.
That way, it'll be impossible to forget about it
Visualize your LinkedIn analytics data
Accessing your data is great.
But it's only half the battle.
You want your analytics to make an impact, to force the people reading it to take action. Which is why you need to present your data visually.
A dashboard allows you to create stunning graphs, charts and maps that will ensure your audience takes notice.
Share with others
Sharing data is essential for improving LinkedIn performance, particularly since turning your employees into supporters is an essential way to grow your presence on the channel.
Only by collaborating with the rest of your team can you get the results for which you are looking.
A dashboard helps draw your LinkedIn data out of the analytics platform and into the open, where everyone can see it.
Audiences
Are you reaching your key audiences? If not, then what audiences ARE you reaching?
Monitoring LinkedIn Analytics gives you important insight into the defining features of who is following and engaging with your content.
Using LinkedIn Analytics you can learn more about your audiences':
Demographics: What language do they speak? Where do they live? Are they more male or female?
Workspace: What sort of industry do they work in? What are their professional focuses?
Mobile footprint: Which mobile device (iOS, Android) do they use?
Track more than LinkedIn Analytics
Get set up with PowerMetrics and track all your social media and marketing metrics in one place.
Ready to start tracking your metrics?
Level up your analytics with a free forever PowerMetrics account