When we (our CMO, Mychelle, our digital marketer, Jon and myself) launched Klipfolio Insiders, our Influitive customer advocacy hub, we were excited, but not sure what to expect. Our customers tell us they love our product, but how would they react to a gamified experience?
So far we have not been disappointed!
In the first couple of weeks, our customers jumped on board in droves. Even more than that, like bears to honey, they really took to the challenges we set out for them on the hub - earning points and learning more about Klipfolio as they went. For us, this confirmed that we not only have some awesome customers, but competitive ones, too!
As we continue to explore customer advocacy through our Insiders hub, we see it more and more as a way to give back to our customers. To be successful, it must go both ways: We offer customers an 'inside' look at new features as well as access to valuable content. In return our customers provide us with feedback. One of the best things about our hub is the ability to ask for and receive reactions to new features and product direction.
A case in point, we asked our Insiders for their input on a new concept called KlipStarts. Specifically, when we were building the pre-built Google Adwords dashboard (check it out by logging in to Klipfolio and clicking Add a tab at the top of the screen) we asked our advocates to confirm we were on the right track and to provide suggestions on the visualizations to include in the dashboard. By using Influitive's gamified interface, we were able to elicit these responses in a fun and interactive way that allowed our product team to make changes to the beta feature on the fly, and get feedback on updates in real-time.
It's still early days, but we have high hopes and exciting plans for our customer advocate hub. In the coming weeks, we will be launching new product functionality that we think will be a huge help to new and existing customers (I've been sworn to secrecy). Our Insiders will be called upon to beta test and provide input on the user experience helping us tweak the offering. As well, our hub is also host to a new API community forum that will allow Insiders to have their questions answered also help out each other.
We will continue to add more fun challenges. A strong aspect of our startup company culture is joyfulness. Sprinkled in among the more serious challenges like customer referrals and app reviews are the cheerful little contests that show dashboarding into a whole new light.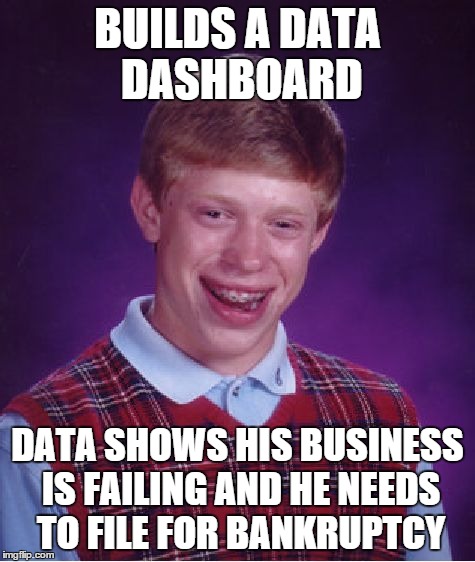 Stay tuned for more insights on our customer advocacy journey…
If you're a Klipfolio customer and would like to join our Insiders hub, please email success@klipfolio.com.