Happy Dashboarding
—

July 7, 2017
How to build a Salesforce TV dashboard so nice it'll double as a work of art
A CRM product such as Salesforce is the heart of many growing companies.
Why?
Because we aren't much without our customers, and such platforms allow us to collect and organize the most important data about them.
Sales intersects with all aspects of your business, which is why it's no wonder different people in different departments are always peaking their heads in Salesforce to see what's up.
The following is a snippet from an interview with Jonathan Moody, President & COO of Versature, talking about how his company's Salesforce TV dashboard strengthens internal communication and motivates data-driven decision making across his organization.
When data like this applies to everyone, a TV dashboard becomes a fantastic way to both save time on monitoring and increase organizational transparency.
Such dashboards offer an easy way to drive engagement and make data-driven decisions in real-time without having to schedule a Salesforce dashboard refresh. And a side benefit: If the TV dashboard is a couple steps from your desk it's an excuse to get up and stretch your legs... it's good for you!
What follows will be a quick tutorial on how to build a Salesforce dashboard so practical and beautiful that you'll be itching to throw it up on the wall for the whole office to use (and gaze at).
How to determine what data belongs on your dashboard
What's awesome about a business dashboard that you won't find looking through data in Salesforce is the ability to see KPIs and metrics alongside one another to create a crystal clear perspective of the health of your business.
There are two ways to look at what Salesforce data belongs on your TV dashboard:
The departmental perspective;
The organizational perspective.
Let's start with the departmental perspective, because it's most common that TV dashboards are positioned based on metrics that are especially important to a specific team.
Salesforce TV dashboards for departments
The major use case of organizing your TV dashboard by department is that it makes it easier for teams within your organization to align and rally around goals.
Making KPIs readily available for all to see at a glance is far better for focus and productivity than lots of clicks and navigation and those constant "Hey can you come over and see this?" questions.
Departmental Salesforce TV dashboards likely have some metrics in common, but for the most part they are unique.
For example, the Open Opportunities KPI is essential to keep on the sales team's radar everyday, but it's not as important for a marketing team focused on generating inbound leads.
Here's the takeaway: When choosing to create a Salesforce dashboard for your department, ask yourself what data impacts your team's daily performance.
Building a Salesforce TV dashboard for your organization
It's common that offices are organized by department, but with more and more companies leaning towards open concept and no assigned seating, there's a new sense of fluidity to the workplace.
For a small-to-medium-sized office, a Salesforce dashboard is a great way to keep everyone on the same page and with business goals top of mind. This is not to say that departmental TV dashboards are not useful; on the contrary, universally applicable dashboards like a Salesforce dashboard can enhance the benefits of other TV dashboards in the office.
Department dashboards can represent the characters and events of the story; the organizational dashboard gives you the full synopsis.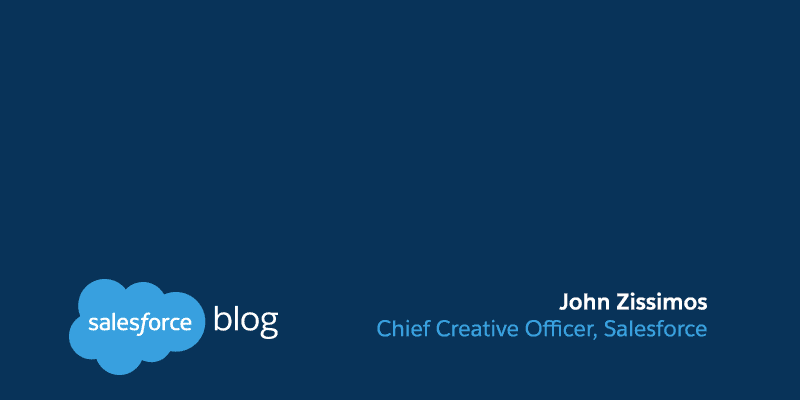 Choosing to build a Salesforce TV dashboard for all to see is a great way to increase transparency and start new interdepartmental conversations.
And it's not difficult to choose which Salesforce data to add to a universal dashboard. Think about the metrics everyone impacts: Accounts by Type, Leads this Month, Sales this Month and Revenue and Wins by Type.
These are just a few examples; think about your company's overall goal and choose the KPIs that best represent progress toward that goal.
Connecting Salesforce with a dashboard software
We know how important Salesforce is to so many of our customers, so we've worked hard to make it pretty simple to connect your data with our dashboard software. The easiest way to get started right away is to use our pre-built content.
Check out the Klip Gallery for individual Klips, the Dashboard Gallery for pre-built dashboards, and of course you can build custom Salesforce dashboards.
For those wanting to customize a Salesforce dashboard, you can connect your account using Salesforce Reports or SOQL queries.
Here's a quick rundown on how to connect Salesforce with Klipfolio.
From there, use the data you've retrieved to build out the KPIs you want to add to your TV dashboard.
How to customize your Salesforce dashboard to fit your team
You've already customized your TV dashboard with the metrics that are important to your team, but since your work of art will be on display in your office, you may want to consider some finishing touches.
A well designed dashboard is not only more likely to be looked at by your team, but also ensures that you never have to build it again! Your dashboard updates in real-time, so having the proper design is an easy way to never need to open a million tabs and spreadsheets again.
Here are some design tips for your Salesforce TV dashboard.
Trim content on the dashboard
It can be difficult to see and understand many fine details on a TV dashboard display. Consider making a version of your desktop dashboard that is TV-only. Reduce the clutter on the dashboard and stick to the essential information you want to show.
Adjust your browser zoom level
For televisions with viewers within 20 feet of the TV, 150% to 175% is ideal.
Use suffixes on big numbers
Limit mental math and speed up dissemination by using suffixes. For example, use $34.2M instead of $34,231,342.23.
Make heights consistent
It can be visually jarring to follow the peaks and valleys of metric alignment. Strive for consistency with height and spacing and you'll greatly enhance readability.
Customize your Salesforce dashboard for your office
Your Salesforce dashboard will be hanging in your office, so make it easy on the eyes!
There's lots of ways to customize the layout and colours of your Klipfolio dashboard. Toggle between our light and dark theme depending on your wall colours, and customize the colours of your visualizations and indicators so the important data and changes jump off the wall (literally).
Another cool feature to make your Salesforce dashboard your own... add your own logo!
Choosing the hardware to display your Salesforce dashboard on a TV
The following are the most popular technologies our customers use for their TV dashboards.
Airtame
Airtame is a small wireless HDMI device that plugs into the HDMI port of any TV screen or projector. It allows you to display your Salesforce Dashboard to the TV from any computer, tablet, or smartphone.
Rise Vision
Rise Vision is a free, web-based digital signage platform. It allows you to display dashboards, calendars, spreadsheets, webpages, RSS feeds, and YouTube videos. All you'll need is a media player, some kind of display monitor, and a free account.
Rise Vision is great for organizations who want a simple way to show dashboards and manage their displays from a free, easy-to-use web app.
truDigital
truDigital offers a cloud-based digital signage solution that is quick to learn and powerful to use. Display graphics, videos, PowerPoint presentations, local weather, social media feeds, live news, KPI dashboards and more—all starting at $29/month with no contracts. Free training and VIP support are included with all of their plans.
truDigital Signage serves industries such as automotive, corporate, education, financial, government, healthcare, manufacturing, restaurants, and retail, among others.
ScreenCloud
ScreenCloud is an incredibly easy-to-use cloud-based digital signage software for any screen. With free access to their App Store, you can upload dashboards, graphics, notices and social media feeds in minutes.
ScreenCloud works on consumer grade hardware (such as normal TVs and media dongles) and is $20/month with no contract obligations, making it perfect for both small and large enterprises.
Start monitoring your Salesforce data and stop digging for it
We both know how important your Salesforce data is, but after reading this blog post I hope you've come to understand just how simple it is to fuse importance with accessibility.
Building a Salesforce TV dashboard is the same for desktop as it is for tablet, the only difference being you can't forget the numbers when they're right in front of you!