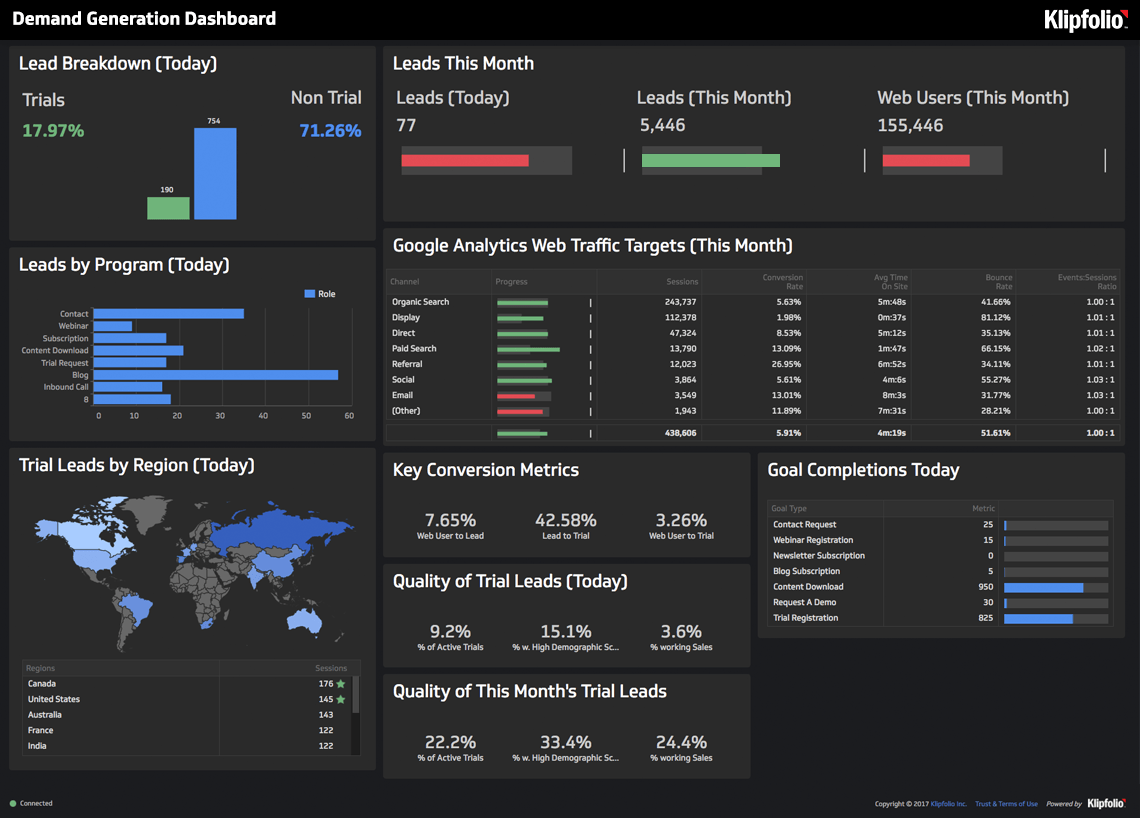 Your clients deserve world-class dashboards.
Save time and add value with our Partner Program
Looking for a partner to build dashboards? Visit our directory
Build stunning client dashboards
Whether you're an established veteran or rising star, your clients will benefit from dashboards. You will too. Instead of creating manual reports, you can create automated, interactive dashboards. Save yourself some time, build your clients a dashboard.
Learn more about the types of partners that work with us
Big and small, our global community of partners are adding value to client relationships with Klipfolio.