What is Web Analytics?
Imagine, for a second, you own a traditional brick-and-mortar store. But it's not just any store. This one is equipped with a special tool that tracks nearly everything that goes on inside: How many people walk through the door, which products they pick up – even the marketing campaigns that drove them to arrive at the store in the first place.
It doesn't take much imagination to envision how this could be put to use to drive sales. The spend on underperforming ads could be redistributed to more effective tools. A high number of store visits in combination with low sales – a sign that people are visiting the store but not taking much interest in what you have for sale – might force you to revisit your product selection - what you're currently doing may not be working. A dip in visitors might have you calling city hall to ask about the construction which is cutting down on parking in the area.
This, in a nutshell, is what Web Analytics is for your online ecommerce storefront: A tool that gives you essential information about how users are interacting with your website. How many people are visiting, which search terms or link address are they clicking to arrive at your site, which conversion actions are they taking – these are the helpful insights you can get from web analytics.
Why build a custom Web Analytics report?
With Klipfolio, you can connect to almost any data source you can name from web apps, SQL databases to even spreadsheets. Klipfolio can also help you connect to any of your favourite web analytic platforms including:
The need to track all your key performance indicators and metrics relevant to your business, department, or specific campaign has never been more important. Through the use of data visualizations, reports and dashboards you can simplify complex data sets to provide team members, management or even clients with an at-a-glance overview of current performance from any timeframe - be it real-time, weekly, monthly, quaterly, annualy, etc.
Go from good to great, making key business decisions with Google Analytics reports
Now let's talk Google Analytics since it is the most widely used web analytics platform.
For all the benefits of Google Analytics (GA), it does have one select drawback. With reams and reams of data offered by the tool, it is difficult to stay on top of it all. That means you could be missing out on some key insights that could help you grow your business and facilitate success.
For example: It can be very time-consuming if you need to regularly go in and check in on how you're performing in a number of different metrics and stats. What's more, the learning curve for the Google Analytics interface is somewhat steep. That means not everyone has the ability to go in, view and grab the data they want.
Combine that with the dozens of other new tools that your average digital marketer (or other Google Analytics account user) makes use of on a daily basis, and all of a sudden monitoring your performance quickly becomes an unwieldy prospect.
That's where pre-built, scheduled reports can help.
In the case of Google Analytics, a report's principal benefit is in connecting you to a real-time update on how you are performing against key metrics.
No more waiting for your big data analyst team to give you an update, no more rooting through the Google Analytics interface, and no more delaying key business decisions until quarterly report time.
Reports are particularly useful for executives and managers who want to get regular updates on their organization's key performance while filtering out the metrics that are less important.
However, analytics reports also hold benefits for managers and data-driven leaders as well. Less time devoted to checking in on performance means you can devote more resources to developing strategy. It also ensures you know right away when a campaign or initiative isn't meeting expectations, allowing you to quickly shift your tactics or take other corrective action.
Elevate your team to adopt a data-driven mindset
Foster a culture of transparency and collaboration with Klipfolio reports. We offer a wide range of report sharing capabilities to give you the flexibility to easily share data in real-time, ensuring your team is always on the same page.
Sharing Made Easy
You can share access to your dashboards and Klips with the click of a button; generate a URL or create a download of your data visualization content as images or PDFs for one-time sharing across social media and messaging platforms.
On Schedule
Set up scheduled email snapshots or reports based on individual data visualizations or entire dashboards. Choose the distribution list, timing, and frequency rate of email updates.
Always Available
Embed your customized data visualizations into your website or host application, or show off your masterpiece and opt to make your dynamic dashboard public.
Why Klipfolio for Google Analytics reporting?
Say goodbye to manual reporting and hello to automated Google Analytics marketing reports
At Klipfolio we understand how valuable your time is. Daily, weekly, monthly, quarterly and year-end reporting can be tedious, which is why we've made it easy for you. With Klipfolio, you can export your data insights to be included in your reports instantly. You'll save your time and money.
Looking for more from your Google Analytics data? Klipfolio has you covered. Build the custom data insights and visualizations you need to help track and monitor the performance of your business, without the hassle of repetitive data diving.
Google Analytics report templates for a quick start
Interested in building Google Analytics reports but are unsure about how to get started? We can have you up and running in no time. Klipfolio offers pre-built Google Analytics report templates that will get you on track. We also offer a seamless integration with Google Analytics, meaning all you need to do to start pushing your data to Klipfolio is log into your Google account.
Building an advanced, customized Google Analytics report or a GA dashboard
Ready to take your data to the next level? Klipfolio offers powerful tools that allow you to fully customize what you are pushing to Klipfolio, as well as how it's presented. Even if you're not an expert, we have plenty of documentation to help you succeed and work smarter.
Bring in all your favourite data to complete your data story
Your data may be scattered in different places, so how do those puzzle pieces fit together? Use out-of-the-box, hassle-free connectors for hundreds of data sources, including spreadsheets, files, databases, and web services applications.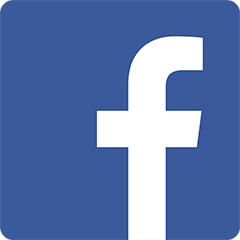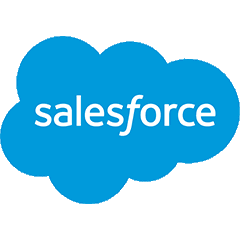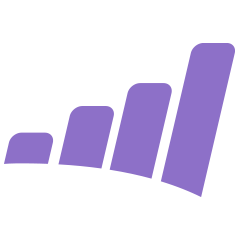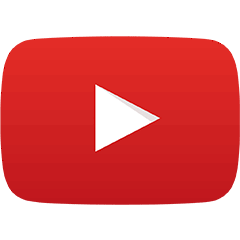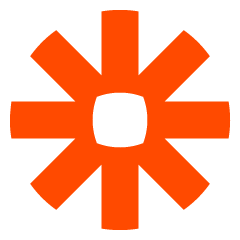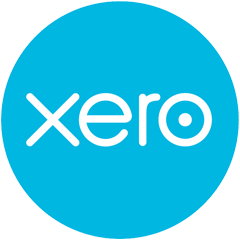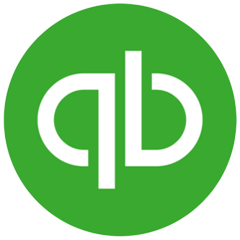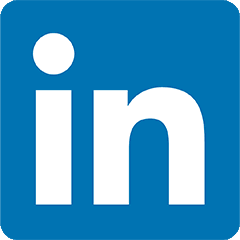 +100 More
Building Google Analytics reports for clients
Klipfolio is an ideal tool for agencies who are managing multiple campaigns on behalf of clients. Connecting your data sources in one place saves time by ensuring you don't need to go 10 different places to monitor and optimize on behalf of clients. Klipfolio also updates in real-time, meaning you can provide clients with up-to-date info on how their campaigns are performing.
Client 1
✔ Executive Reporting Dashboard
✔ Web Metrics Dashboard
✔ Sales Performance Dashboard
✔ Accounts Health Dashboard
✔ Social Media Status Dashboard
Key Google Analytics metrics to get you started
Copying someone else's key performance indicators (KPIs) won't get you very far in tracking your business's performance. The metrics you choose to display on your Google Analytics dashboard will be unique to your business. But it always helps to have inspiration!
Here are some common metrics organizations choose to track:
Users/Sessions: This tells you how many people visited your website or your sites traffic during a time period (users), and how many times they've visited (sessions). This can also include paid site traffic versus organic traffic.
Conversions: The number of times people who take key actions on your site, such as a signing up for a newsletter or completing a purchase.
Bounce Rate: The percentage of visitors to your website who navigate away from the site after viewing only one page.
Pageviews: Total number of pages viewed.
Campaign performance: This allows you to track specific campaigns and how they are performing against key performance indicators. (Not tracking campaign data using Google Analytics? You should be!).
Session duration: This gives you a sense for how long people are spending on your website.
Other Google data sources you can use in Klipfolio
With Klipfolio, you can connect with more than just your Google Analytics data. We also offer easy integrations with other Google tools such as: