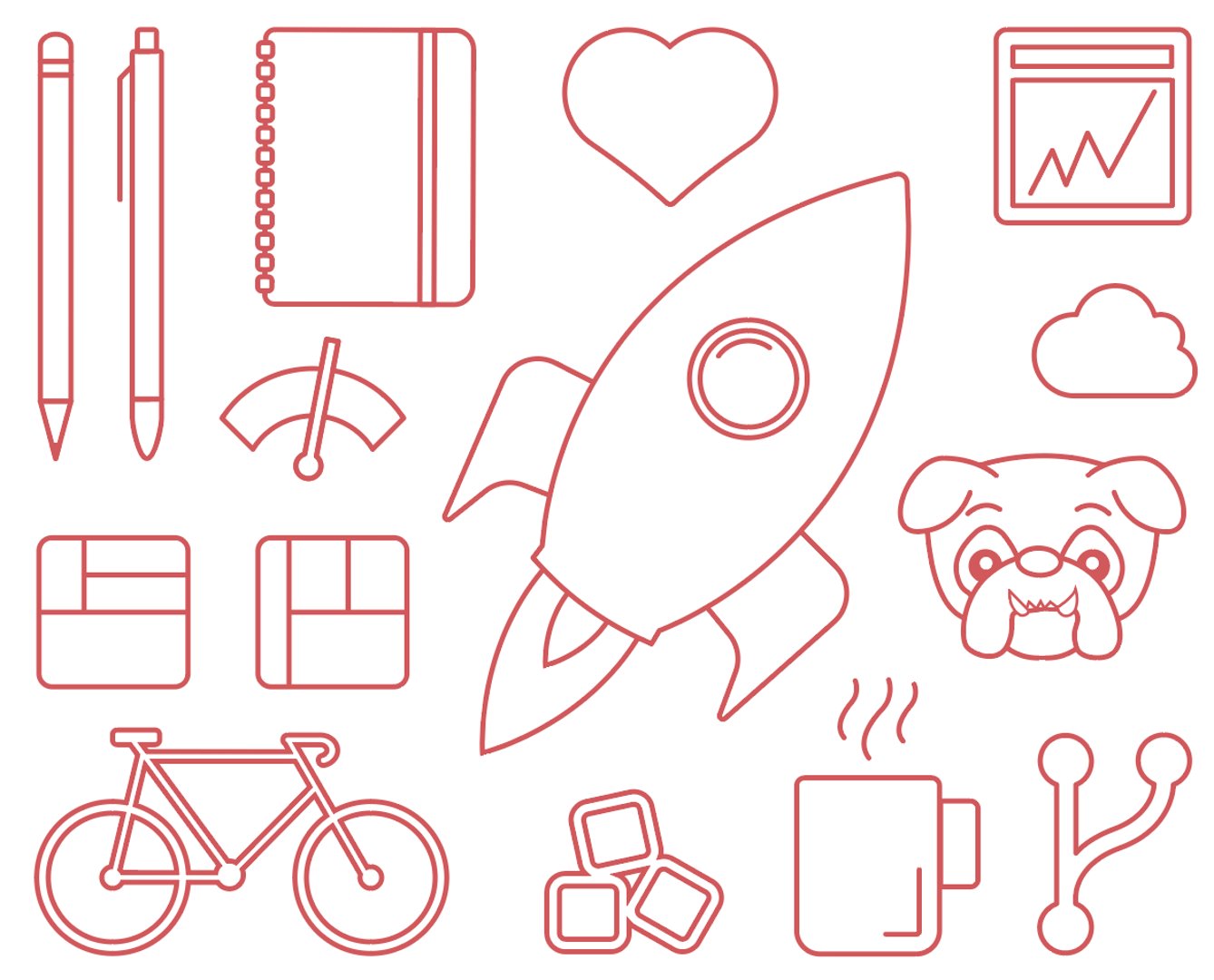 Innovation at Klipfolio
"We spend much of our lives making safe choices, yet are inspired by those who take risks and see the world in different ways"
At Klipfolio, innovation is everyone's job. It's how we think, who we hire, and what we do. And it starts with our mission to help people succeed with data.
Klipfolio is located in Ottawa, Canada, the business intelligence capital of the world. We benefit from a deep talent pool of thought-leaders from Cognos (IBM), Olap@Work (SAP/BOBJ), and Qlik. Our internship programs  are part of our fabric, and we have tight ties with the world-class universities that surround us, known for advanced computer science, artificial intelligence, and entrepreneurial passion within their business schools.
Where we started

Klipfolio Desktop, 2003. A ground breaking new approach to monitoring data feeds.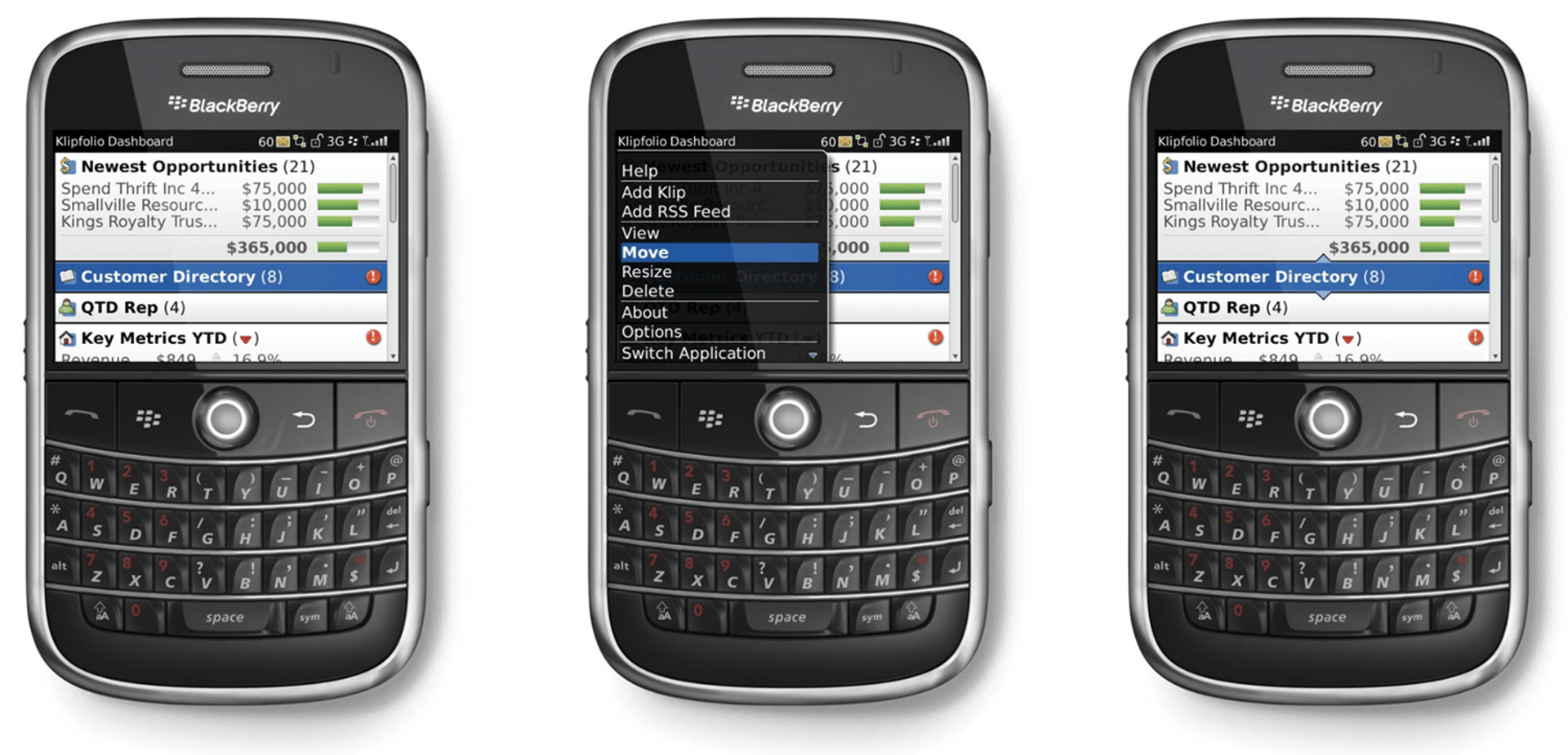 Klipfolio for BlackberryOS, 2009.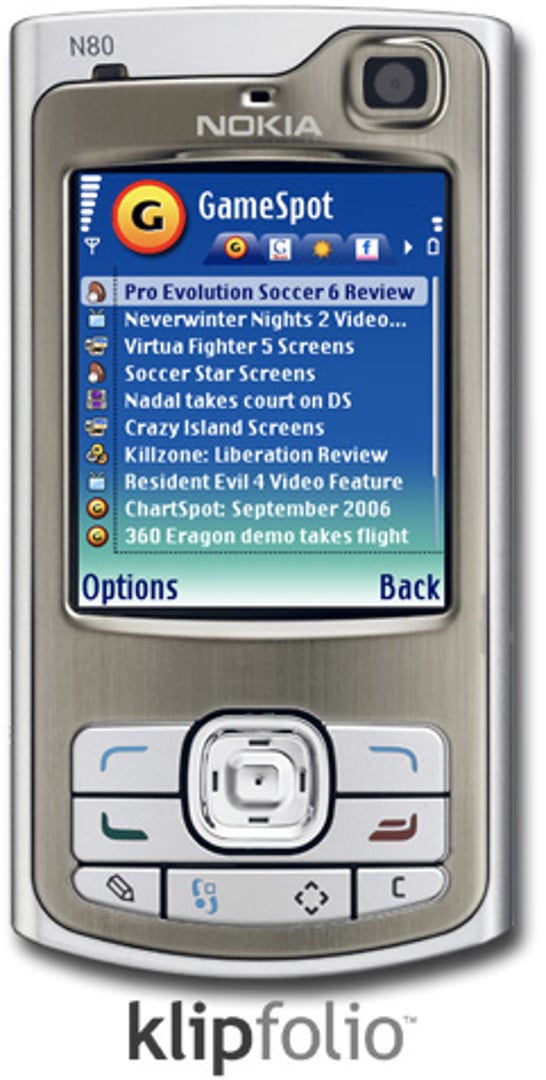 Klipfolio for Symbian OS, 2006.
Our fascination with data and our dream of helping people make better decisions has resulted in many firsts; spanning pioneering work with recommender systems; early UX and engineering effort on operating systems such as Symbian and BlackBerryOS; disruptive deployments of novel UX.
We are shaping the future of decision making
At our core, we believe that a "metric" is the core atomic element. We have rallied around the idea of metrics-as-a-service (MaaS) and it's powering our thinking around non-traditional interfaces, and natural language processing (NLP). Our passion for helping small and mid sized business also allows us to launch communities like Metric HQ, and keep our innovation roadmap focused on your success.
Above all else, innovation at Klipfolio is in our DNA. It's a fascinating and deliberate process that every business should embrace.
We like the simple approach taken by Bill Aulet, an MIT professor and Managing Director at the Martin Trust Center for MIT Entrepreneurship in defining Innovation: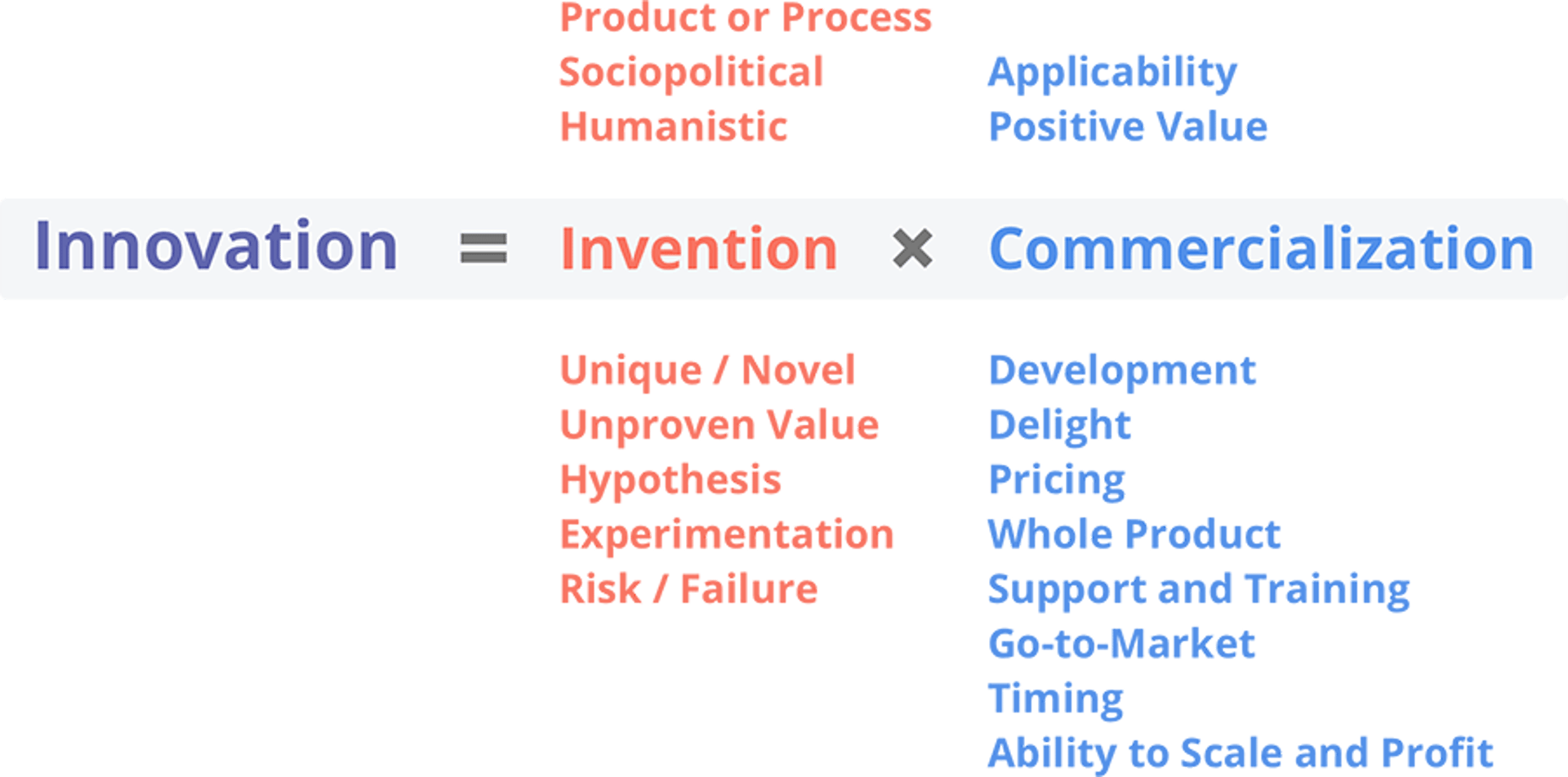 We believe there are four key elements to being deliberate about Innovation:
1. Have a mission
At Klipfolio, our mission is to "help people succeed with data". Having a mission has multiple benefits. It attracts the best and brightest talent to advance your cause. A properly crafted mission will transcend obsolescence. It purposely reframes the future in terms of the mission, not the product. Read more about creating a clear mission and vision.
2. Observe
The most innovative among us are keen and active observers. The four quadrants of observational learning are mega vs micro, and local vs foreign: It's as important to understand global mega-trends, as it is to document a user's behaviours and feelings when shadowing them. And, just as a deep domain understanding is key to moving the yard-stick in your industry, it's critical to draw inspiration from adjacent industries.
3. Question and ideate
We all need to learn to be time travellers. This is where a company has to be deliberate. For example you can set up ideation or 'blue-sky' days  where you ask 'what if' questions and consider realistic (or at least possible) future outcomes – something called speculative design.
4. Evaluate and advocate
Big ideas are contrarian. And innovative ideas, are far too easy to kill. Innovation and disruption requires its own evaluation framework, that looks for big opportunities, the space to create something really new. The upside must outweigh the risk of the unknown. Once an idea has been identified and evaluated, we spend a lot of time advocating and testing the hypothesis.