Digital Marketing Metrics & KPIs
Metrics & KPIs for modern digital marketers
Track all your Digital Marketing KPIs in one place
Sign up for free and start making decisions for your business with confidence.
or
Sign up with your email
Free forever ● No credit card required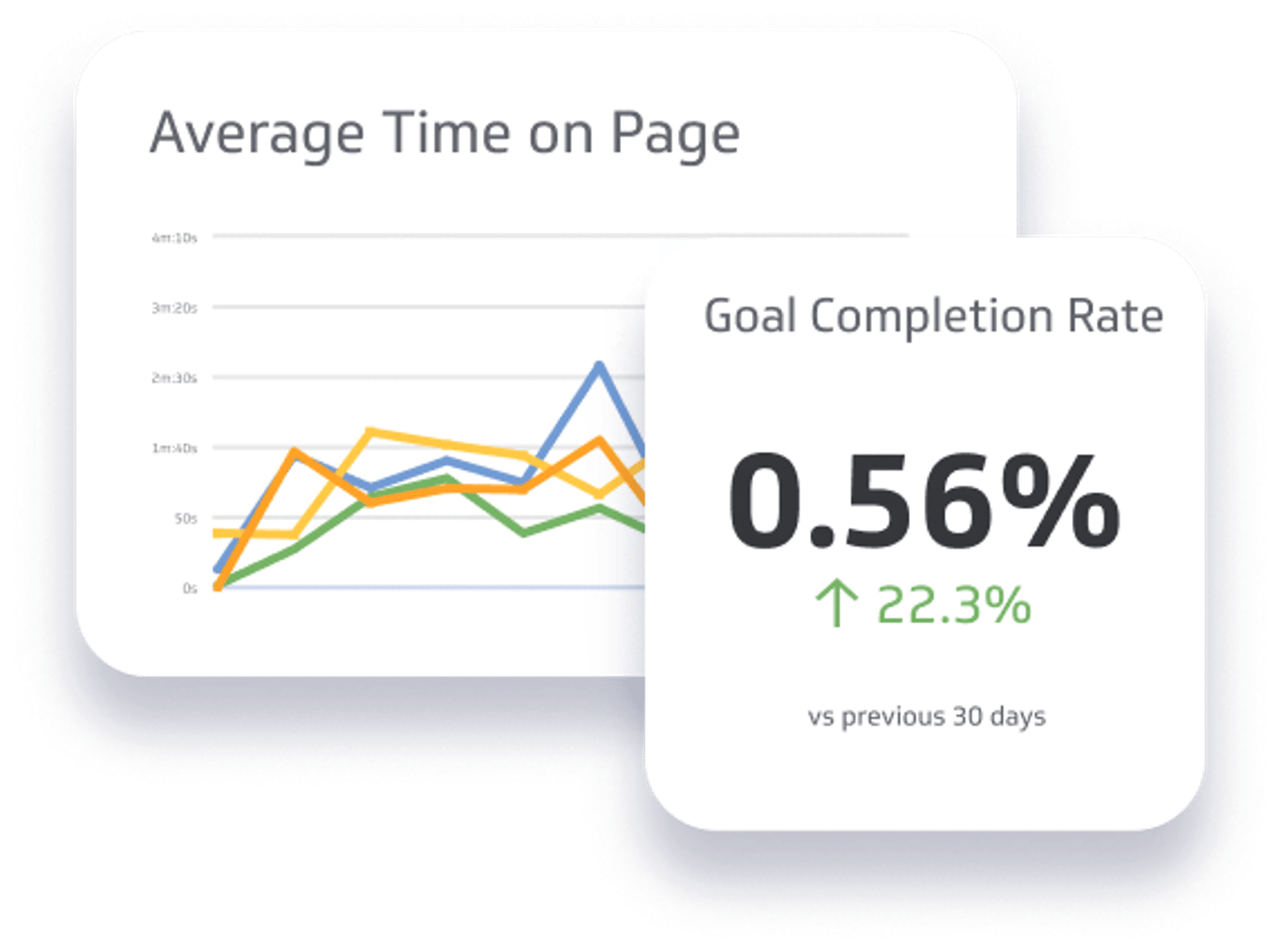 What is a digital marketing KPI?
Digital marketing KPIs are measurable values that a marketing team uses to track whether or not they are achieving their objectives. KPIs are laser-focused on a target or objective, like increasing revenue or website referral traffic, and outline the goals and activities to achieve it.
Digital marketing KPIs can be high-level and focus on how it will impact overall business performance or low-level and focus on how it will impact the marketing department.
Digital marketing metrics every business should track
Digital Marketing Metrics and KPIs are values that marketing teams use to measure and track the performance of a digital marketing campaign. Digital marketing teams use a number of platforms and tools to promote their product or service offering, and tracking the results can be time-consuming and challenging.
When digital marketing teams create specific marketing KPIs and track them on a dashboard, it suddenly becomes easy to set goals and KPIs, and measure performance against those values.
Top Digital Marketing Metrics and KPIs
Here are the top 10 examples of KPIs and metrics for data-driven digital marketers:
Web Traffic Sources
Leads
Page Views
Cost per Lead
Returning Visitors
Conversion Rate
Goal Completion Rate
Click-Through Rate
Customer Acquisition Cost
Customer Lifetime Value
Discover more inspiration for top digital marketing metrics that you and your team can track in PowerMetrics.
What is the most important digital marketing metric?
Revenue is the most important KPI for marketing teams. For marketers, all KPIs should lead to revenue—even if your primary focus is on MQLs or website traffic. Revenue is the top dog, but most marketers will also have a few KPIs, like return on ad spend or customer acquisition cost, that measure the levers behind revenue growth.
Revenue provides insight into the income generated across different revenue streams, which is a quick way to look at the high-performing and underperforming parts of the business. If marketing isn't generating revenue, it may be time to re-evaluate your KPIs.
How do you track digital marketing performance?
Tracking digital marketing metrics and KPIs gives your marketing team a real-time view of your campaign performance. When you use a dashboard to visualize your digital marketing analytics, you and your team can make data-driven decisions that help your business grow.
Start tracking your metrics
Level up your analytics with a free forever PowerMetrics account