Bounce Rate
Measure the number of visitors that arrive at your site and leave without navigating to any other page on your site.
Track all your Digital Marketing KPIs in one place
Sign up for free and start making decisions for your business with confidence.
Sign up with Google
or
Sign up with your email
Free forever ● No credit card required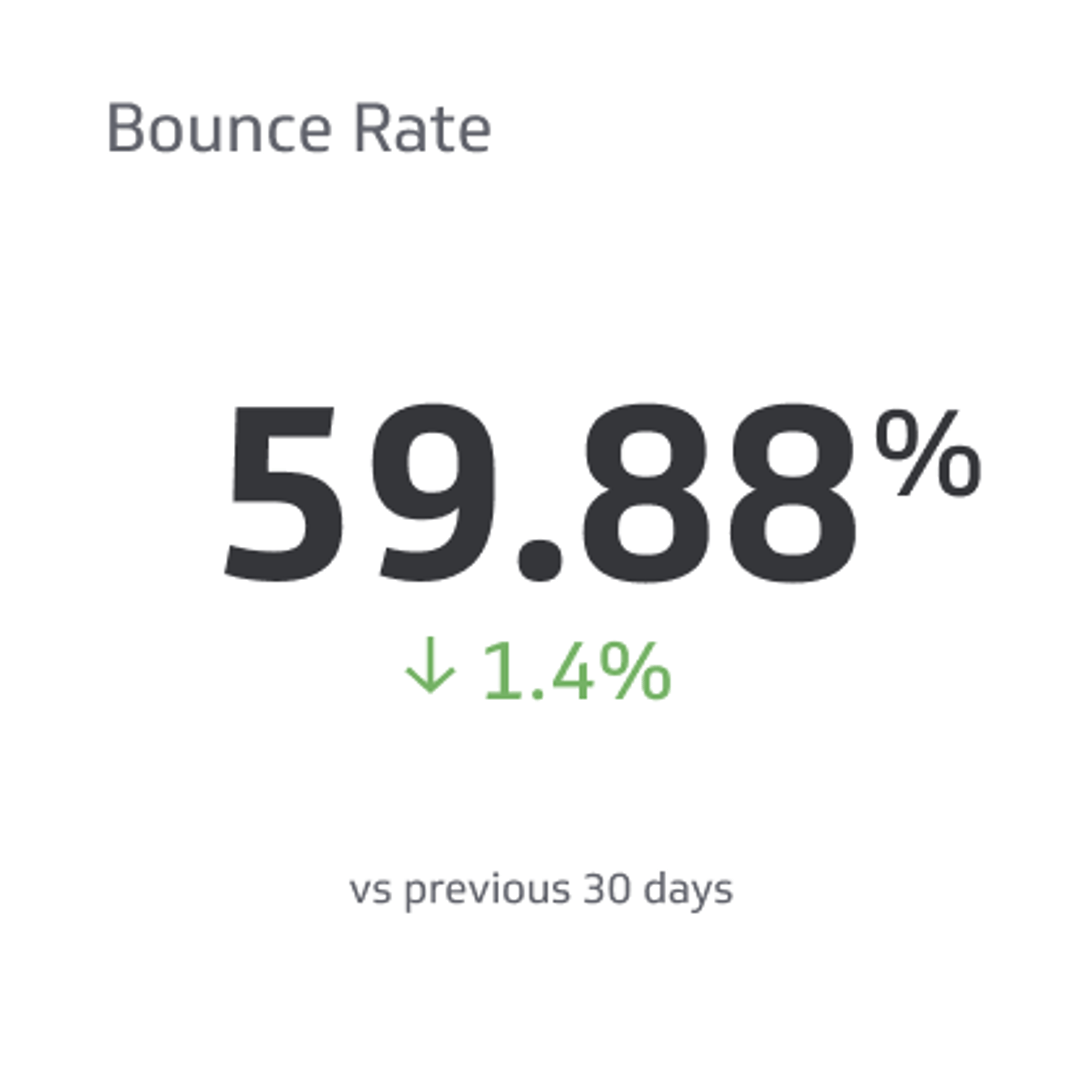 Overview
Bounce rate refers to the number of users that exit your website after viewing one page, rather than navigating to subsequent pages on your site. Monitoring your bounce rate helps you identify how effective your content and design are at attracting further interest in what your site has to offer.
Formula
(Visitors leaving the site after only viewing one page/ Total site visitors)x100
Reporting frequency
Weekly
Example of KPI target
18% bounce rate
Audience
Marketing Manager
Variations
Visitor bounce rate
Single access ration
Percent exit
SAR
See the list below for more examples of digital marketing metrics & KPIs.
Start tracking your metrics
Level up your analytics with a free forever PowerMetrics account