Financial Performance Dashboard
Fiscal performance and executive decision-making go hand-in-hand.
Track all your Financial Performance KPIs in one place
Sign up for free and start making decisions for your business with confidence.
or
Sign up with your email
Free forever ● No credit card required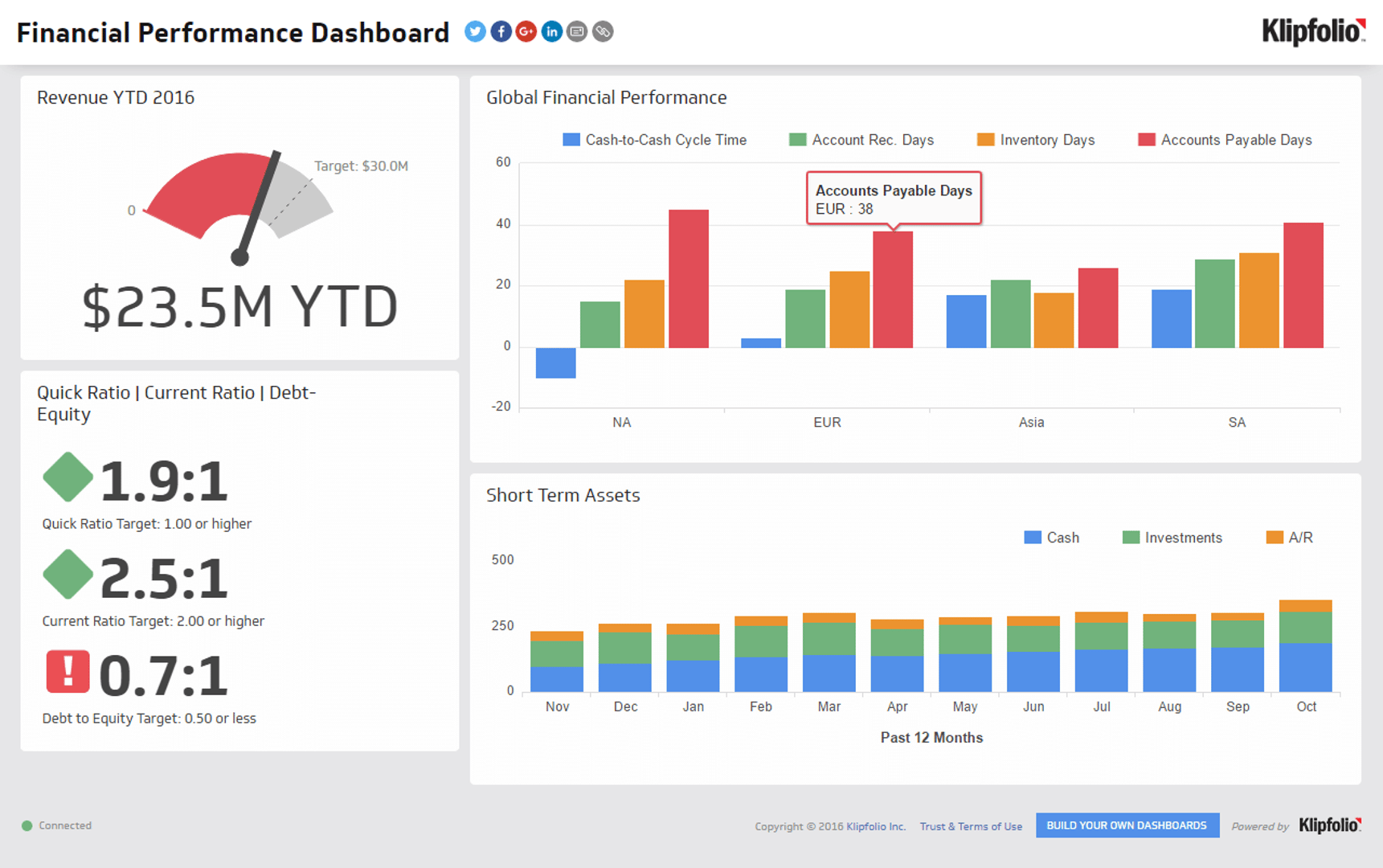 What is a Financial Performance dashboard?
What is a Financial Dashboard?
The first thing that comes to mind when thinking of a financial dashboard is tracking fiscal performance. The financial dashboard displays financial KPIs like current revenue, quick ratio, and short-term assets. In the quest for brevity, however, it is important to provide executives with an easy way to get a more granular view of the business.
How do you build a financial dashboard?
Define your goals and KPIs
Identify the financial metrics you want to track
Design and build your dashboard with instant, custom, or calculated metrics
Get insights, identify trends, and track your data history
Relevant KPIs and metrics
Definition
The executive dashboard provides a concise but accurate view of business performance so executives can get the information they need "at-a-glance" to drive the business forward.
Related Dashboard Examples
Start tracking your metrics
Level up your analytics with a free forever PowerMetrics account