QuickBooks Dashboard
Keep track of your key QuickBooks accounting metrics in a real-time dashboard
Track all your QuickBooks Accounting KPIs in one place
Sign up for free and start making decisions for your business with confidence.
or
Sign up with your email
Free forever ● No credit card required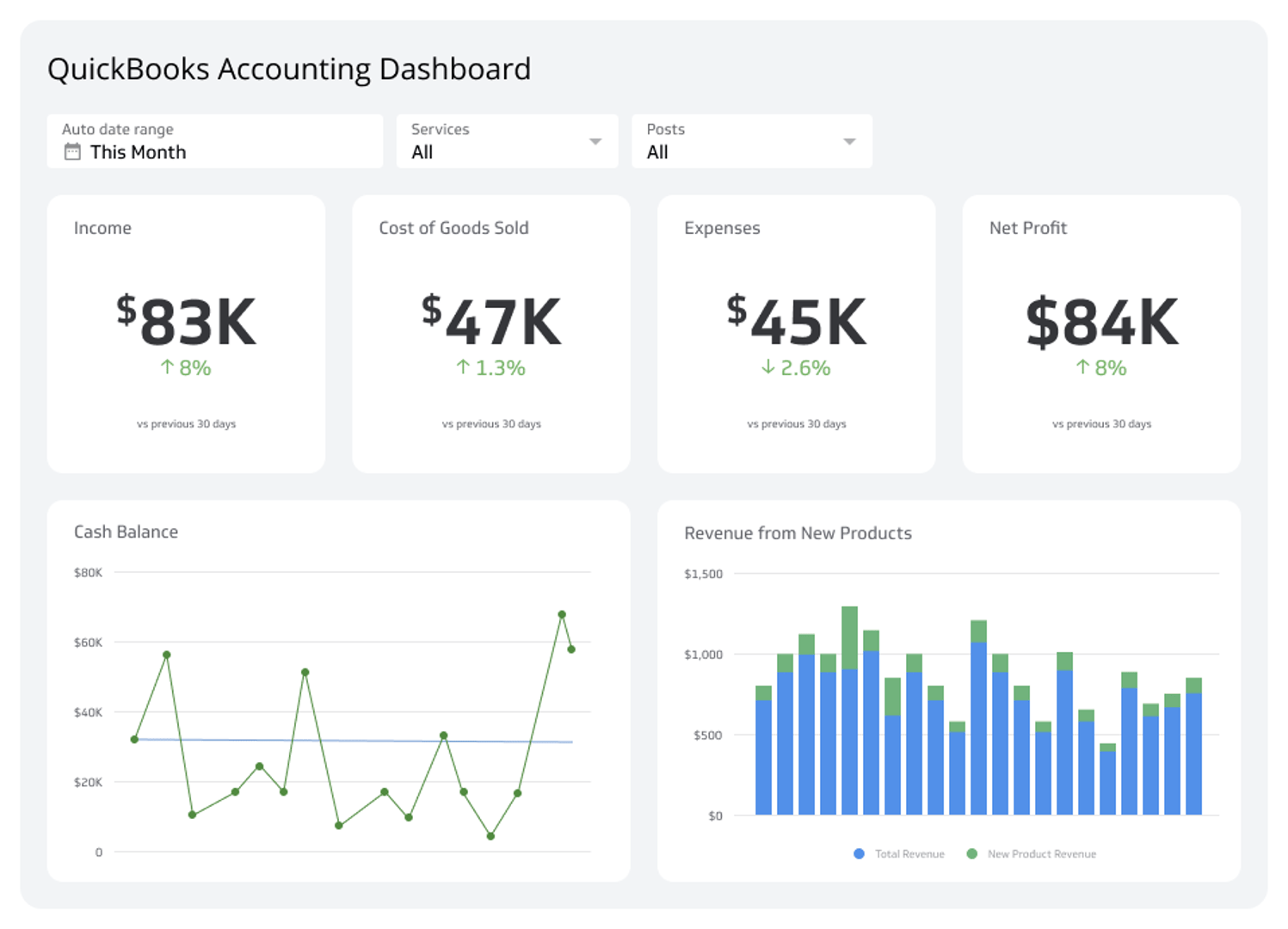 What is a QuickBooks Dashboard?
The QuickBooks Dashboard offers a comprehensive view of your business's financial health. The user-friendly interface presents key metrics and insights, enabling you to monitor performance, analyze data, and make informed decisions to optimize your operations efficiently and effectively.
Visibility into your key accounting metrics and data is critical to running your business. Waiting on multiple financial reports is a headache; a real-time accounting dashboard aggregates all your accounting and finance metrics in one place.
In this QuickBooks Online accounting dashboard example, we get a real-time view of revenue, expenses, accounts receivable and accounts payable, income by products, vendor expenses, and much more. The idea behind the QuickBooks accounting dashboard is to keep business owners, bookkeepers, and accountants aware of what is happening in the business at all times.
Relevant KPIs and metrics
Income and Expenses
Accounts Receivable and Accounts Payable Balance
Sales by Product
Vendor Expenses
Revenue
Expenses
Top Customers by Income
Related Dashboard Examples
Start tracking your metrics
Level up your analytics with a free forever PowerMetrics account