Call Center Dashboards
Improve call efficiency and track your SLAs with call center dashboards.
Track all your Call Center KPIs in one place
Sign up for free and start making decisions for your business with confidence.
or
Sign up with your email
Free forever ● No credit card required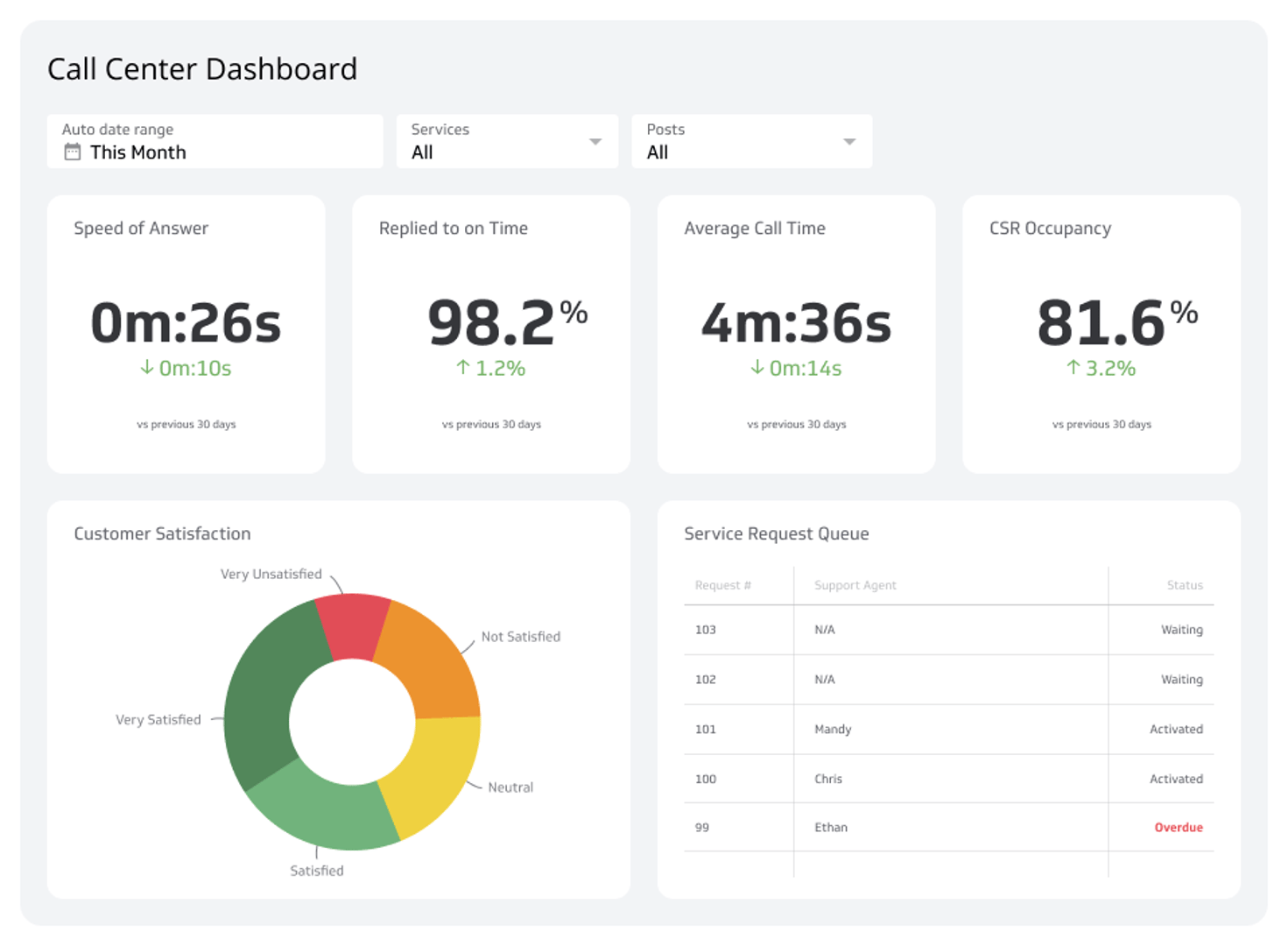 What is a call center dashboard?
A call center dashboard is a reporting tool that displays call center metrics and KPIs to allow managers and teams to monitor and optimize performance. The visual display is intended to simplify analysis — reducing the time to consume information from hours to seconds. With a dashboard displayed on a TV, teams should be able to understand their performance at a glance.
Why use call center dashboards?
Managing a call center means being dialed into your current performance and metrics. Your objective is to reduce handling time, meet service level agreements, and increase customer satisfaction. A call center dashboard allows you to keep tabs on all your metrics while delivering the highest quality of service to your client.
Call Center Dashboard Examples
Use these dashboard examples to discover how contact centers are tracking KPIs and metrics for their entire team.
Call Center Dashboard Examples
Start tracking your metrics
Level up your analytics with a free forever PowerMetrics account