Call Volume Metric
Measure the total number of calls that were handled within a given time period.
Track all your Call Center KPIs in one place
Sign up for free and start making decisions for your business with confidence.
or
Sign up with your email
Free forever ● No credit card required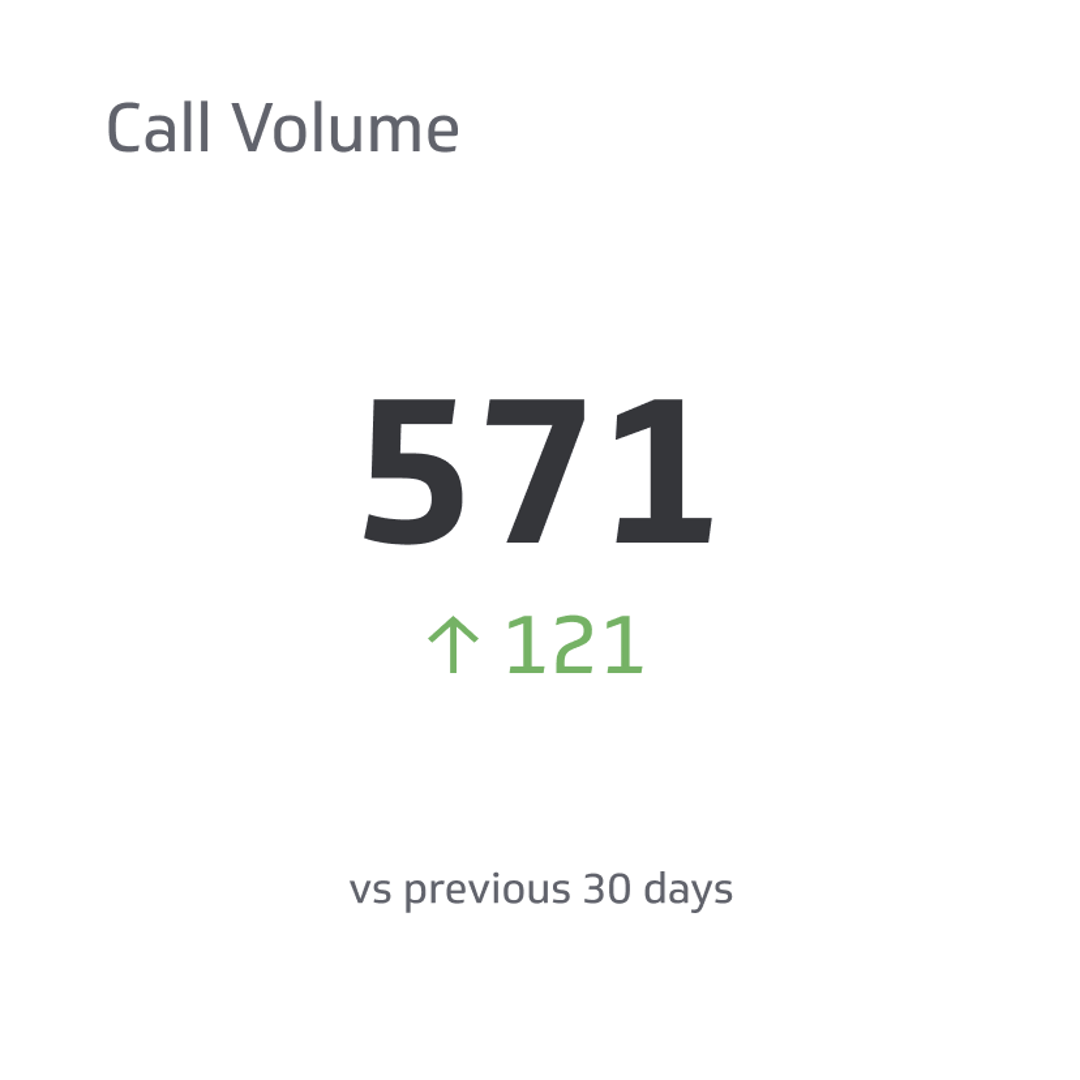 Overview
The Call Volume metric gives your team insight into the bucket of calls that were handled during a period of time. Paired with a view into the total sales closed, this metric helps you see how effective your agents are at answering and working with callers.
Formula
Total number of calls handled in a given time period
Reporting frequency
Daily
Example of KPI target
500 calls per day
Audience
Manager, Call team
Variations
Calls
Volume of calls
Start tracking your metrics
Level up your analytics with a free forever PowerMetrics account