Timeliness of Issue Resolution Metric
Measure the number of issues raised that are solved within an appropriate amount of time.
Track all your Support KPIs in one place
Sign up for free and start making decisions for your business with confidence.
or
Sign up with your email
Free forever ● No credit card required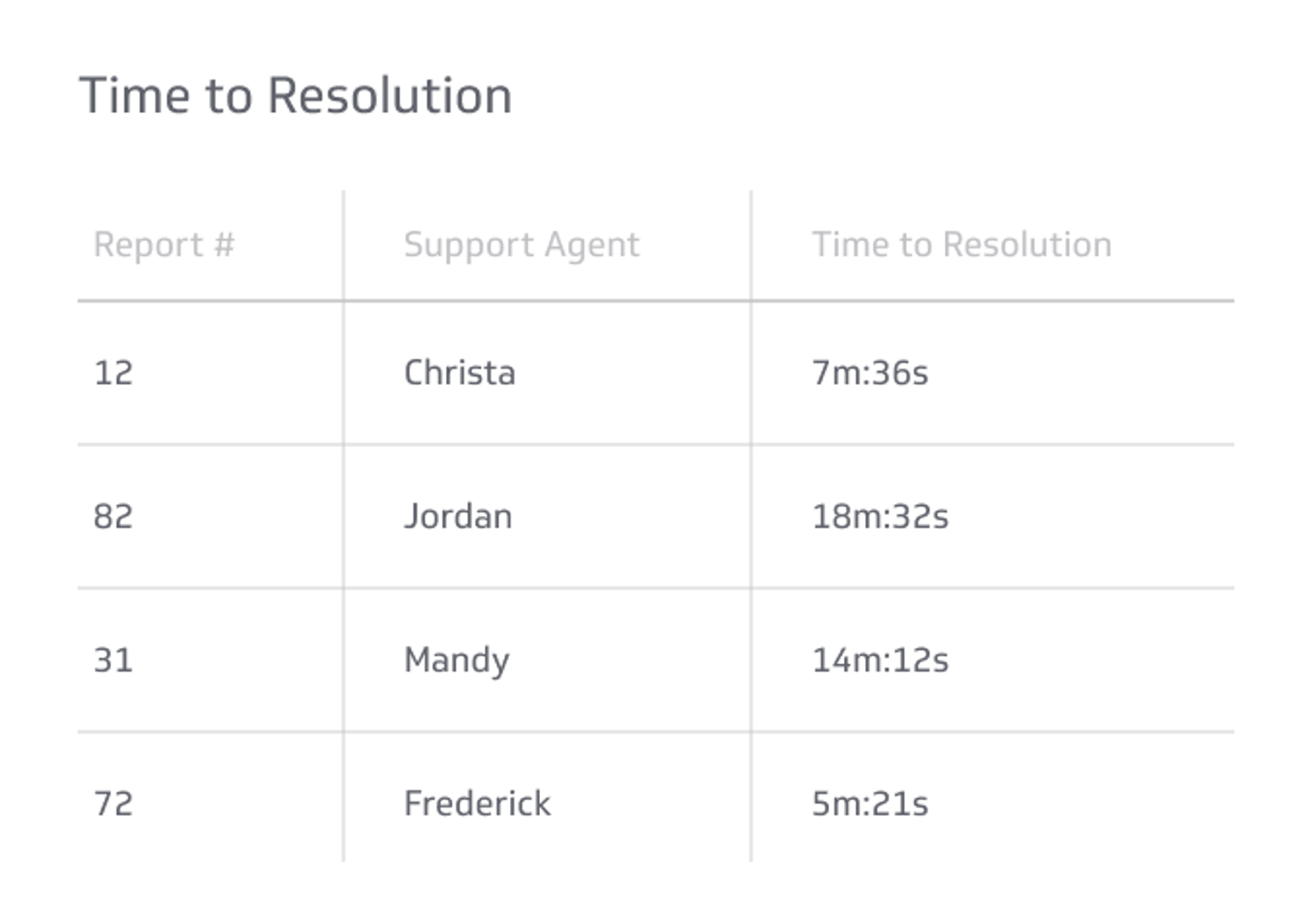 Overview
The Timeliness of Issue Resolution metric helps your team gain insight into how effective and efficient they are at addressing and fixing reported issues. While issues are bound to happen, it is important that they are resolve within a suitable period of time.
Formula
(Issues raised by customers that are resolved within a given time period / Total number of issues raised)x100
Reporting frequency
Weekly
Example of KPI target
85% resolved
Audience
Support Manager, Support Team
Variations
Problem calls received from customers that are satisfactorily resolved within a given time period
Start tracking your metrics
Level up your analytics with a free forever PowerMetrics account