Time From Inquiry to Response Metric
Measure the time it takes for a support agent to respond to a customer inquiry.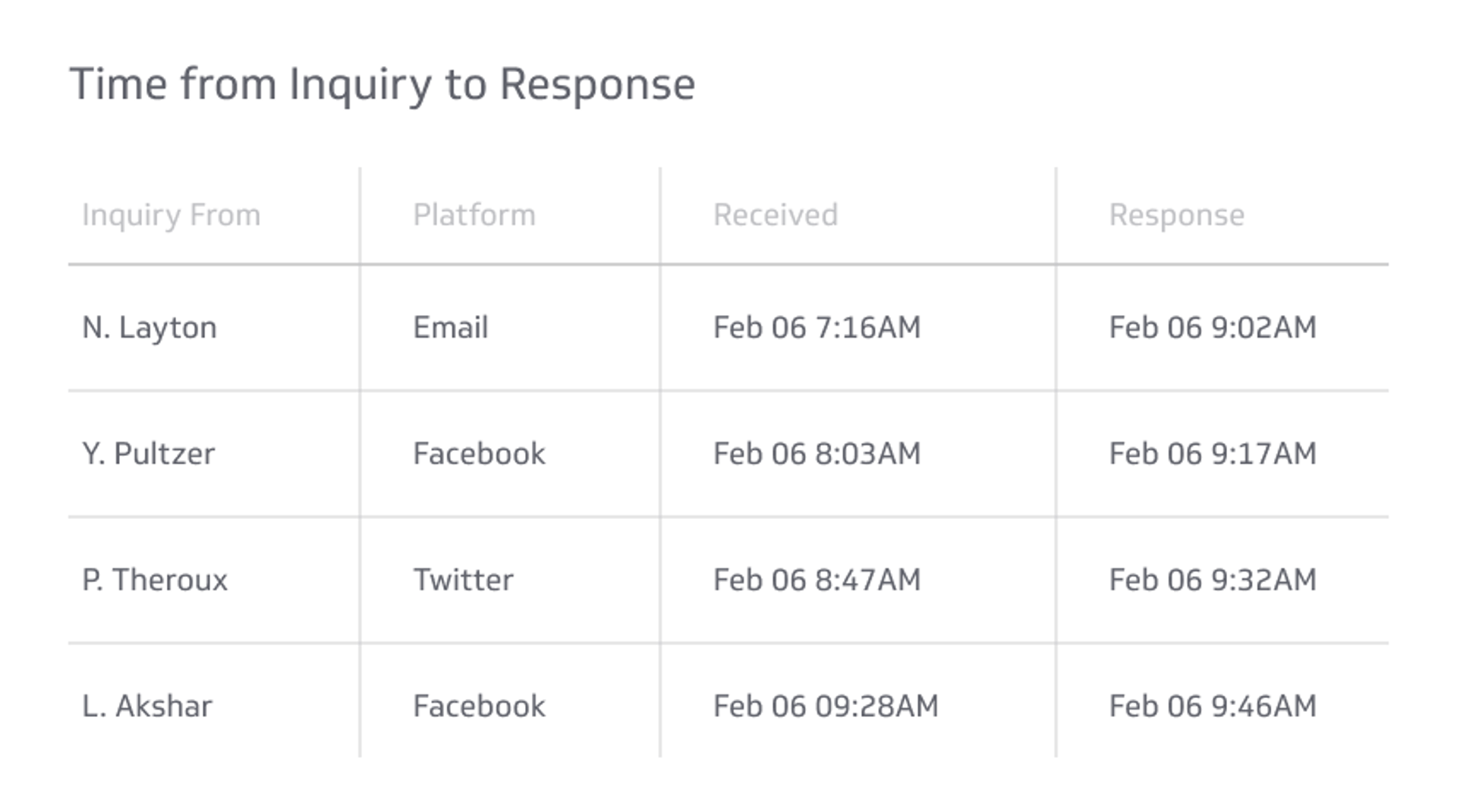 Overview
Having customers wait too long for a response to their inquiry can make them lose faith in your company. The Time From Inquiry to Response metric helps you monitor the amount of time it takes for your support agents to acknowledge inquires, and helps you identify if there needs to be a refocusing on incoming questions.
Formula
(Time waiting for response to inquiry A + Time waiting for response to inquiry B + Time waiting for response to inquiry C +...+ Time waiting for response to inquiry N)/Total number of inquiries
Reporting frequency
Monthly
Example of KPI target
1 hour
Audience
Support Manager, Support Team
Variations
Average time from customer inquiry to service team response
Inquiry response time
Start tracking your metrics
Level up your analytics with a free forever PowerMetrics account