Sales Quota Attainment Metric
Measure the time period it takes for a specific sales quota to be achieved.
Track all your Sales KPIs in one place
Sign up for free and start making decisions for your business with confidence.
or
Sign up with your email
Free forever ● No credit card required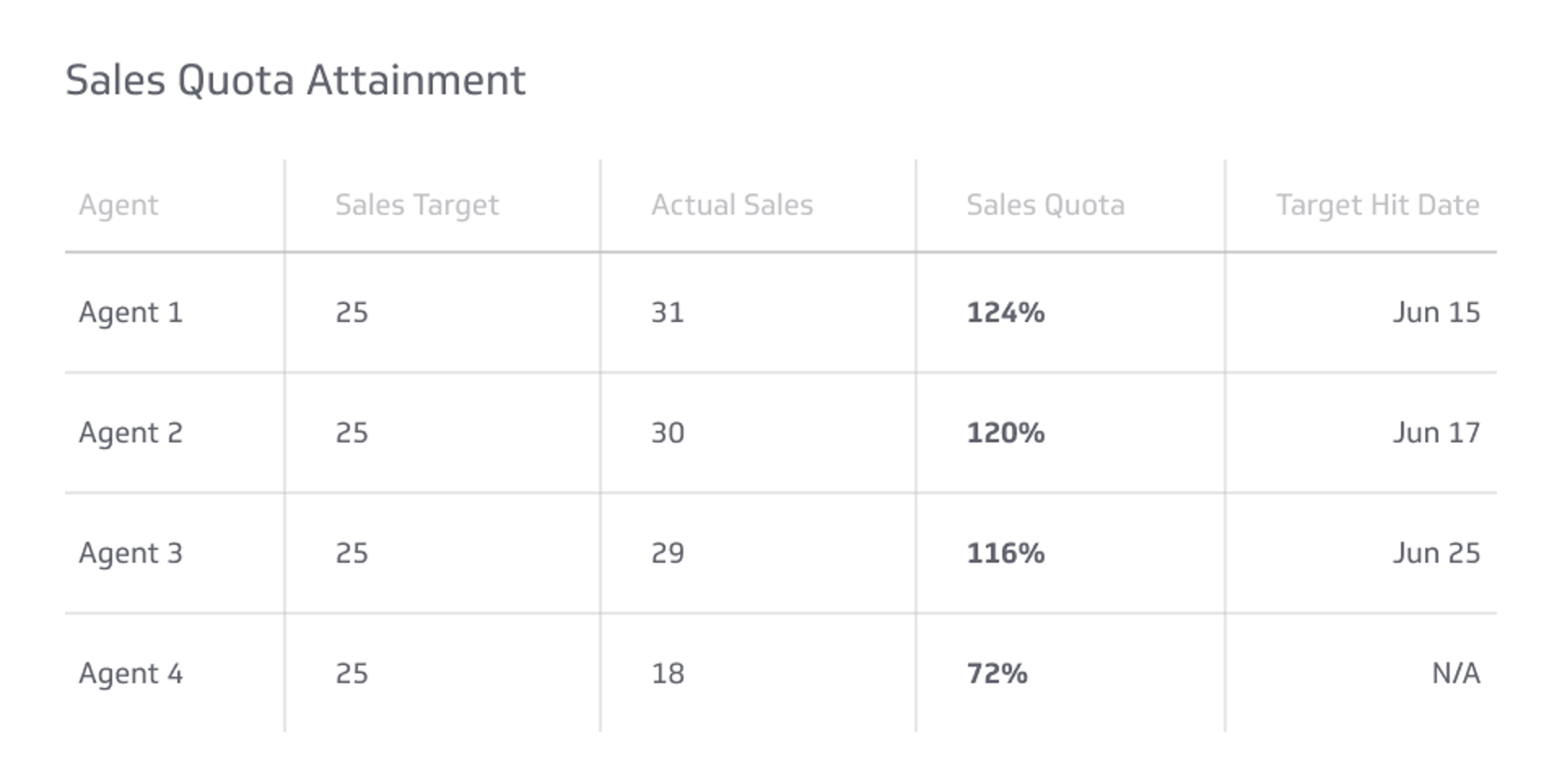 Overview
The Sales Quota Attainment metric measures the time it takes for a specific sales target to be hit, helping sales teams keep an actionable timeline in mind, and allowing sales managers to forecast future revenue.
Formula
(Sales/Target Sales)x100
Reporting frequency
Monthly
Example of KPI target
25 sales
Audience
Sales Manager, Sales team
Variations
Attainment of Sales Target
Actual to Planned Sales
The Sales Team Leaderboard
A bit of friendly competition goes a long way. A while ago, our Sales Team wanted to ignite their competitive side and developed a dashboard that would help them track their sales goals, quota attainment, overall and performance... Thus the Sales Leaderboard was born. Now, we want to share it with you. Watch this short tutorial to learn how to build your own leaderboard for your team!
What are the key reasons to build a sales leaderboard?
Track individual sales performance in real-time
Track team sales performance in real-time
Directly compare performance across multiple sales metrics or KPIs
Use friendly competition to fuel motivation in the sales team
Create a transparent, data-driven work environment
Make quick decisions based on the data instead of waiting for end of quarter reports
Start tracking your metrics
Level up your analytics with a free forever PowerMetrics account