Email Marketing Metrics & KPIs
Metrics & KPIs for modern email marketers
Track all your Email Marketing KPIs in one place
Sign up for free and start making decisions for your business with confidence.
or
Sign up with your email
Free forever ● No credit card required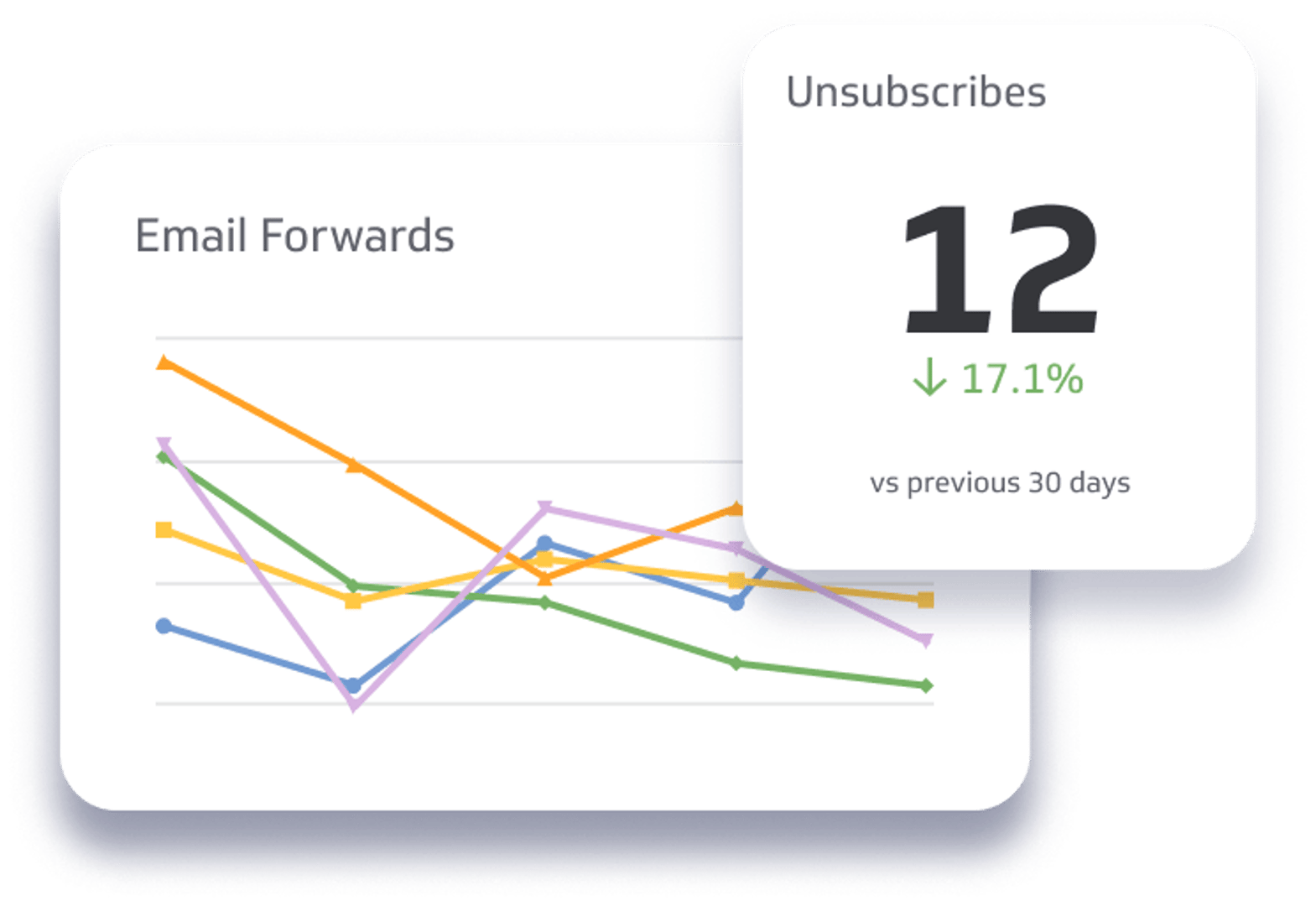 The key email marketing metrics every marketing team should track
Email Marketing Metrics and KPIs are values used by marketing teams to measure the performance of their email marketing efforts. If you want to run a successful email marketing program, you have to monitor your campaigns closely. Being able to understand what's working and what isn't can help drastically improve your email marketing results. Having an understanding of campaign performance through email marketing metrics like open rate and click-through rate can help you tweak, refine, and improve your program in near real-time.
Tracking Email Metrics and KPIs on a Dashboard
Tracking metrics and KPIs allows your marketing team to analyze your email efforts and performance. Using a dashboard to display those email marketing metrics can help your team improve key results like clickthrough rate and conversion.
Start tracking your metrics
Level up your analytics with a free forever PowerMetrics account