The flexibility you want, the data you need.
Build a LinkedIn Ads dashboard with Klipfolio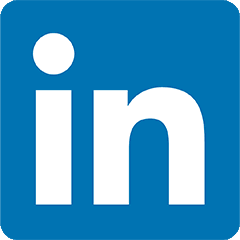 Custom LinkedIn Ads dashboards
Are you responsible for reporting on your paid social media marketing metrics and KPIs? Tracking data from LinkedIn Ads can be difficult and sharing that data isn't always easy. With Klipfolio, you can create a custom dashboard for your LinkedIn Ads metrics that updates automatically for you. No more manual reporting needed. You can even combine your LinkedIn Ads data with services like Google Analytics, Salesforce, and more to build dashboards that paint a picture of your social advertising funnel.
Pulling in your LinkedIn Ads data
Use our pre-built queries to connect to data from your LinkedIn campaigns or create your own queries from scratch. Once you connect to your account and campaigns the data will refresh automatically for you.
Create custom visualizations
Once you've connected to your LinkedIn Ads data, you can use the Klip Editor to design and build custom visualizations that highlight your social advertising performance.
Combine data from multiple services
With Klipfolio, you can combine your LinkedIn Ads data with data from over 400 other services like Google Analytics and Salesforce. This gives you the ability to create custom dashboards that provide more insight than LinkedIn Ads alone.
Why use a LinkedIn Ads dashboard
If you're a LinkedIn advertiser, you know the importance of tracking your advertising performance in real-time. Key metrics like Cost-per-Click (CPC) and Conversions can change quickly.
A LinkedIn Ads dashboard gives you instant visibility into your performance without actually having to login to LinkedIn to look at your campaigns and ads. Here are a few reasons to use a LinkedIn Ads dashboard:
Track all your campaigns in one dashboard to view key insights and metrics side-by-side
Ability to combine LinkedIn Ads data with data from other services (i.e. Facebook, Google Analytics, Google AdWords, Salesforce, etc.)
Ability to set indicators and thresholds for your digital advertising KPIs
Easily share ad performance data without adjusting LinkedIn account roles and permissions
Building ad campaign reports for clients? We can help.
Tired of using Excel, Google Sheets, and Powerpoint to present LinkedIn campaign reports to clients? From strategy development to conversion tracking, you can build dashboards that report across your entire LinkedIn Ad lifecycle. Klipfolio's strong analytical capabilities make it easy for you to present key insights and data to your clients. Here are a few more benefits you'll see when building dashboards for your clients:
Showcase ROI in real-time: Partnering with Klipfolio enables you to provide your clients with transparent access to the metrics that matter most to them.
Automated reporting: Deliver interactive performance dashboards in real-time or submit PDF dashboard reports at the push of a button.
100s of integrations: Agency partners are empowered with the freedom and flexibility to connect their dashboards to a wide variety of data sources in real-time, so they don't have go to ten places to get one answer (and neither do their clients).
Dashboard reports: Create branded PDF reports for your clients and schedule recurring email reports based on live dashboards.
Customize your dashboards: Add your logo and taglines to your dashboard, stylize individual Klips and automated dashboard reports, or refine the look and feel of your dashboards at a more granular level with custom CSS.
Client management: Get access to our dashboard management hub that lets you manage multiple client accounts in a single place.