Monthly Recurring Revenue (MRR) Expansion Rate Metric
Measures the rate at which a subscription based business can expand its monthly recurring revenue by expanding revenue among current accounts ('upselling').
Track all your SaaS KPIs in one place
Sign up for free and start making decisions for your business with confidence.
or
Sign up with your email
Free forever ● No credit card required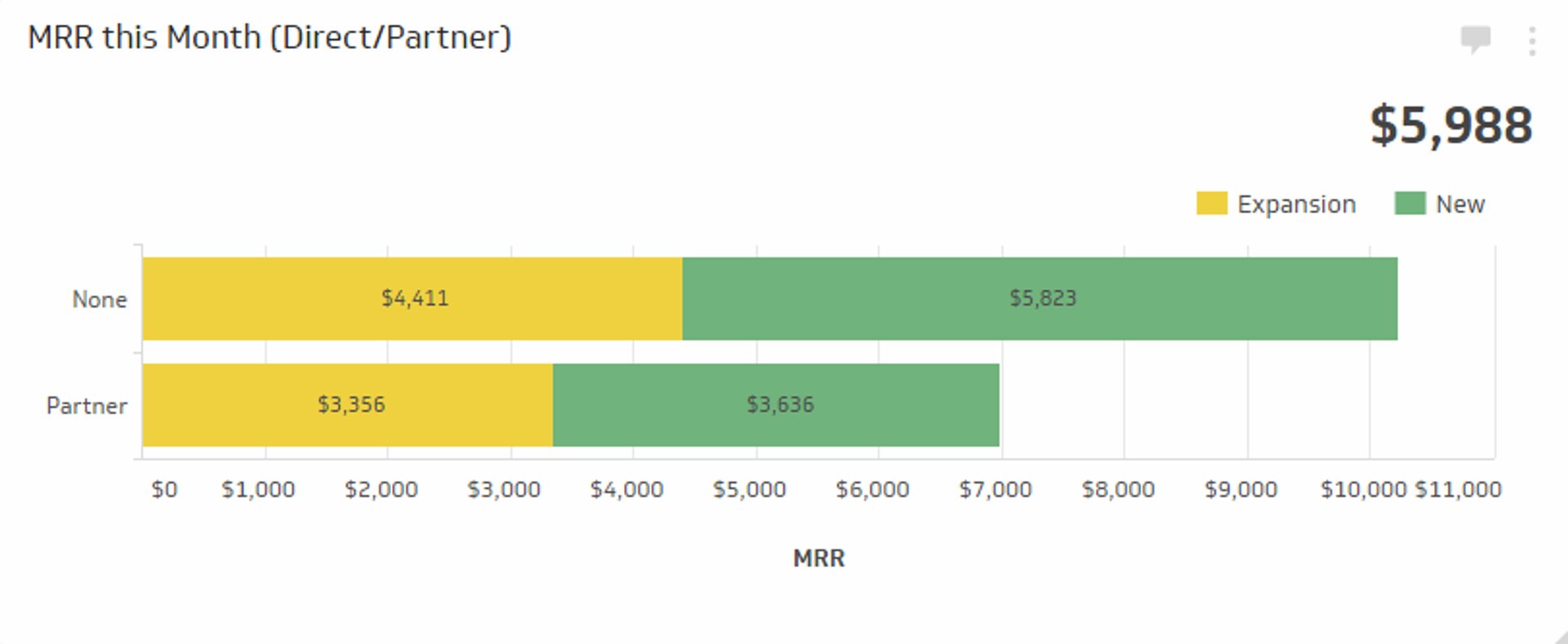 Measure Increases in Recurring Revenue Among Current Accounts With The MRR Expansion Rate KPI
For subscription based businesses like SaaS companies, telecommunication companies and banks, monthly recurring revenue is at the center of the business model. Increasing monthly recurring revenue among current customer accounts is often a top priority for these types of businesses, as it often costs less to increase revenue generated from current accounts than to generate new recurring revenue through new customer acquisition. MRR expansion among current accounts is also a sign of customer satisfaction and loyalty.
Monitoring SaaS KPIs on a Dashboard
Once you have established benchmarks and targets for measuring MRR Expansion Rate, you'll want to establish processes for monitoring this and other SaaS KPIs. Dashboards can be critical in this regard.
Learn more about how to track your MRR Expansion Rate on a SaaS Dashboard.
Start tracking your metrics
Level up your analytics with a free forever PowerMetrics account