How corporate digital signage is improving communication in the workplace
Published 2016-08-09, updated 2023-03-21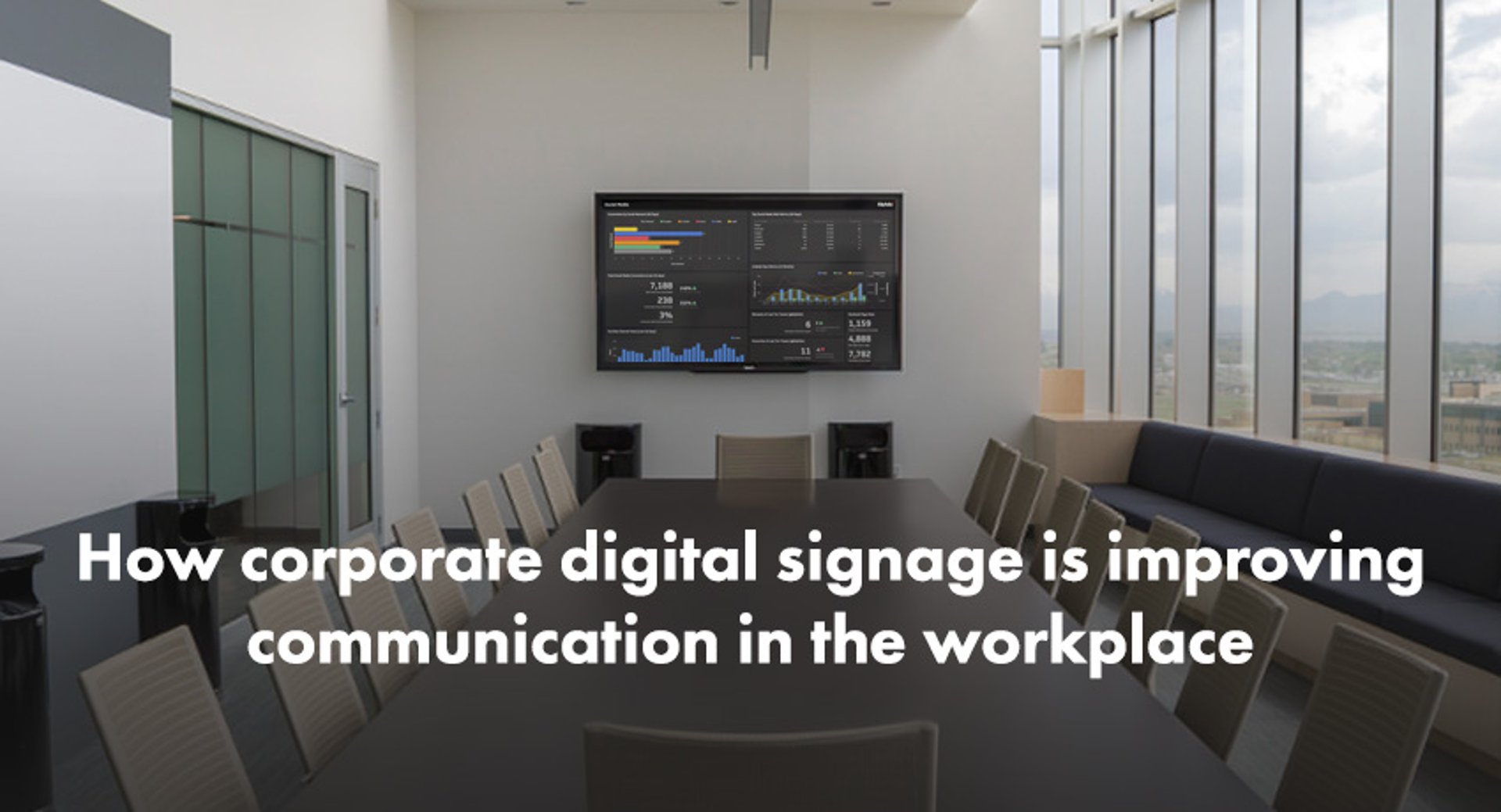 Summary - If you've ever ordered a meal from a fast food restaurant, chances are you've chosen your meal from a shiny digital signage menu board hanging above the cash. We're seeing digital signage pop-up in more and more places as the capabilities of signage software grow and costs decrease. As an easy, effective way to share a message with an audience, many institutions are leveraging
---
If you've ever ordered a meal from a fast food restaurant, chances are you've chosen your meal from a shiny digital signage menu board hanging above the cash. We're seeing digital signage pop-up in more and more places as the capabilities of signage software grow and costs decrease. As an easy, effective way to share a message with an audience, many institutions are leveraging its reach. It's being used by everyone from elementary schools, to banks, and we're seeing more and more digital signage in corporate offices.
Meeting Room Signage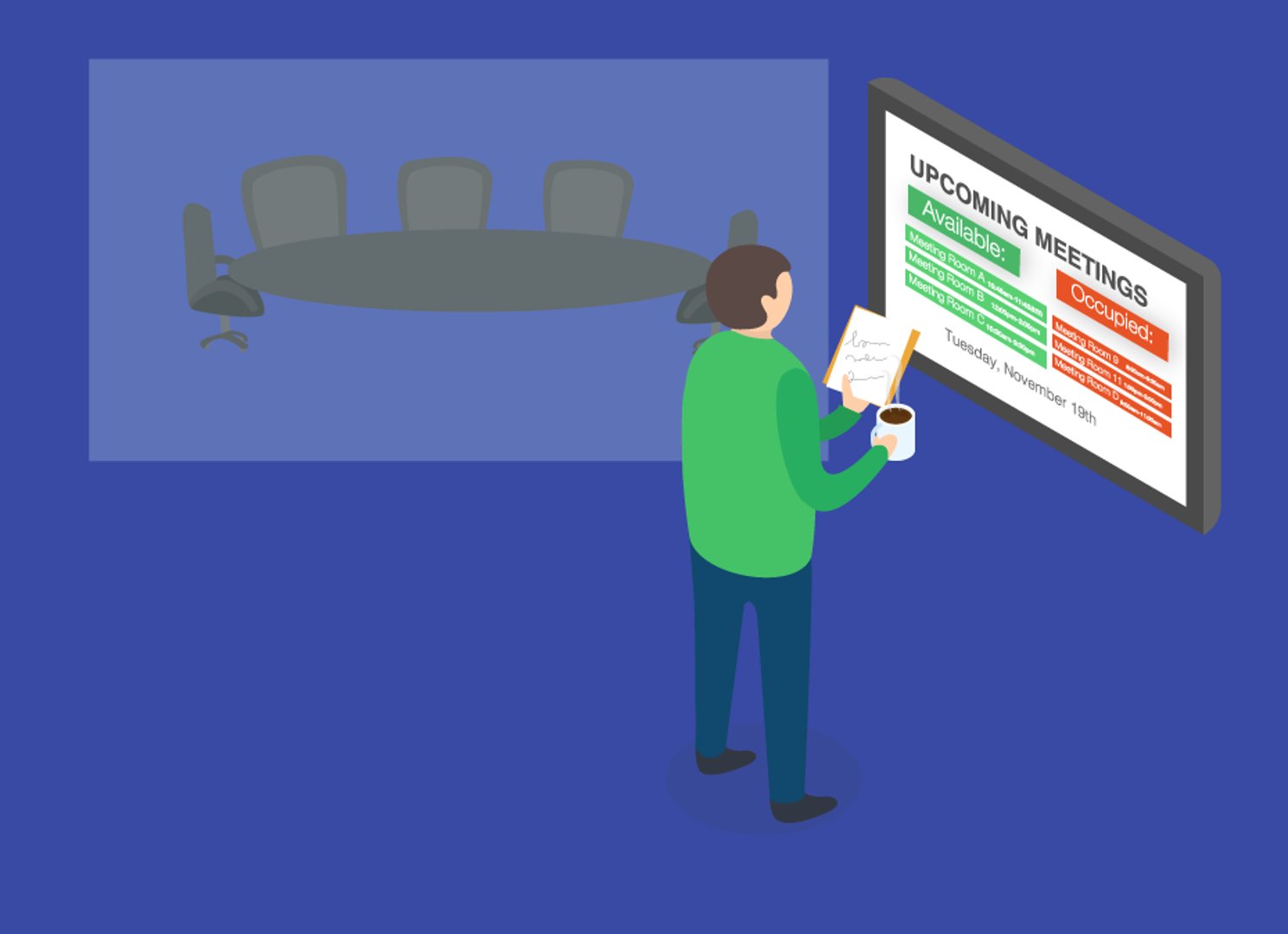 Corporate offices are constantly caught up in the jumble of organizing meeting rooms. Clients and business partners alike are wasting hours trying to figure out if a meeting room is booked, when it will come free, or if the people who are supposedly occupying it will ever show up. But this chronic wild goose chase is being solved using digital signage.
Using digital signage, you can put up displays in front of every meeting room showing when the room is booked and when it will become free. This way people can easily see when and where they are able to book out a room for their next meeting, and if all goes well, maybe you could end up saving $500 million dollars.
If you're interested in setting up your own booking room signage, you can try it out easily and inexpensively using Rise Vision's Google Calendar widget. All you need to get up and running is a google account, a media player, and a display. Once you're set-up, have your employees input their bookings into a google calendar which will be fed live to displays set up outside your meeting rooms.
Office Communications
Modernize your office communications using digital signage to notify employees of events, workshops, maintenance in the building and even the most mundane information like the weather and traffic. Sharing information on office gatherings or birthdays not only up's attendance, but it also boosts morale and in-turn, productivity.
Spotify is using digital signage in both their New York and Stockholm campuses to share news around the office. They have set up Google Presentations which they use to build the content for their displays. Then they stream these presentations through Rise Vision using either the Webpage widget or the HTML widget. Check out this post in our Community for more information on using Google Slides with Rise Vision.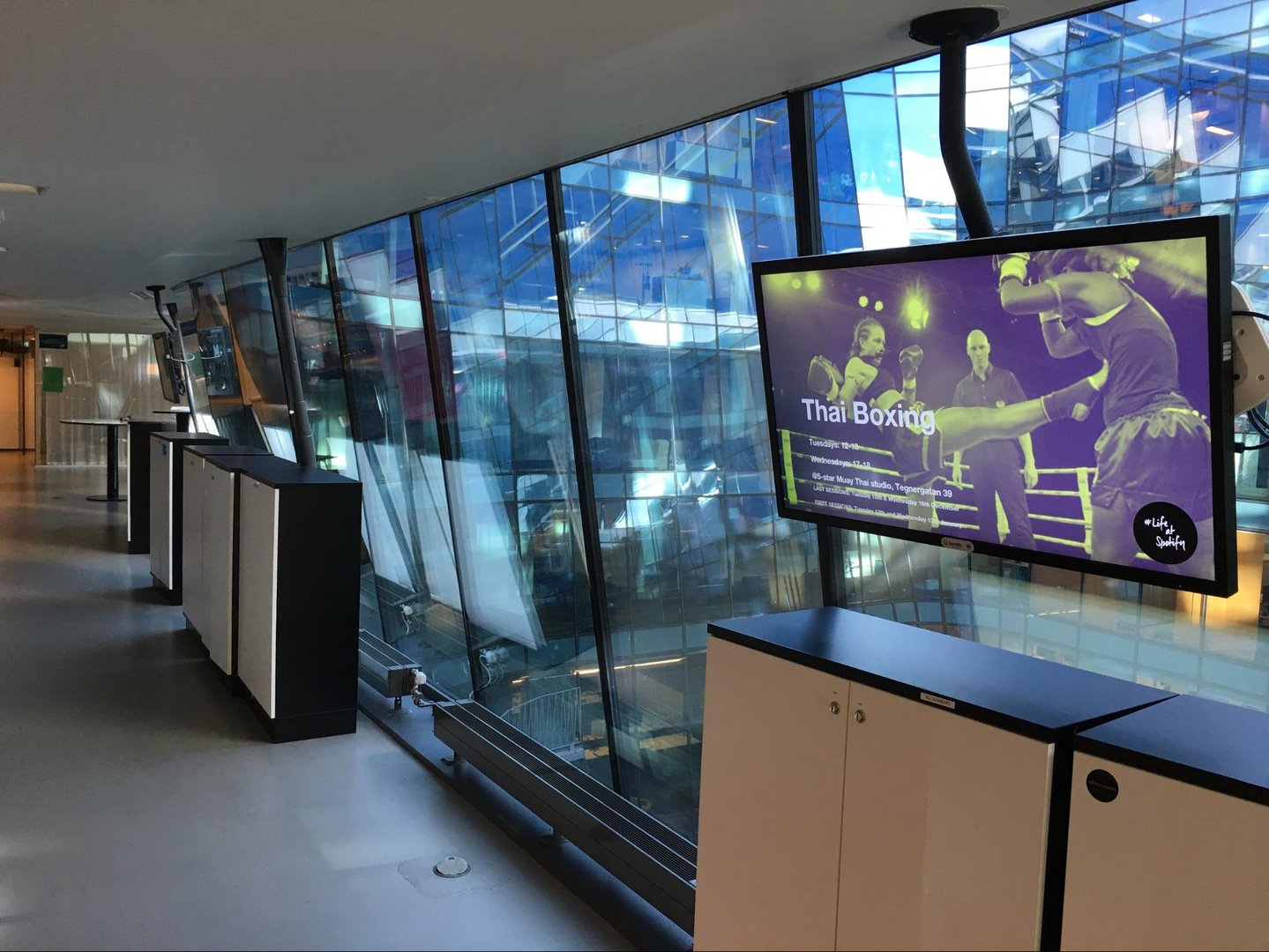 "We configured RV with a Google presentation and we gave access to it to the teams that are responsible for the information showed in the screens (our Social team). They just need to update the Google presentation every time they want to add / remove something and the changes will be applied on the displays within a few seconds. We use digital signage to announce all kinds of social events in the office: afterworks, concerts, discounts in bars nearby, announcements regarding football games, swedish lessons, among others."- Daniel Vásquez, IT Engineer at Spotify.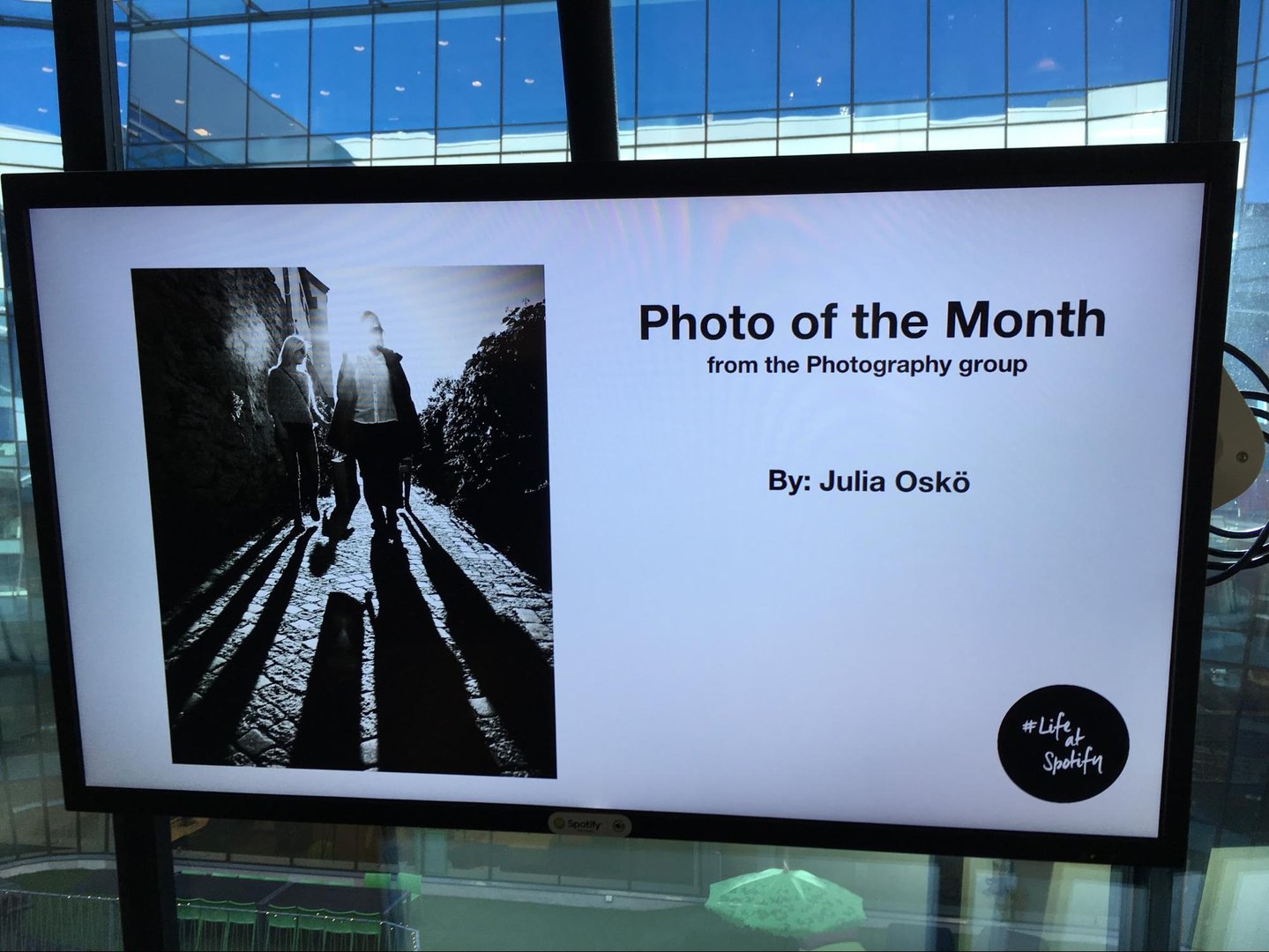 Spotify is running 30 displays across the two campuses and have no issues to report. They love how easy digital signage makes spreading word around the office.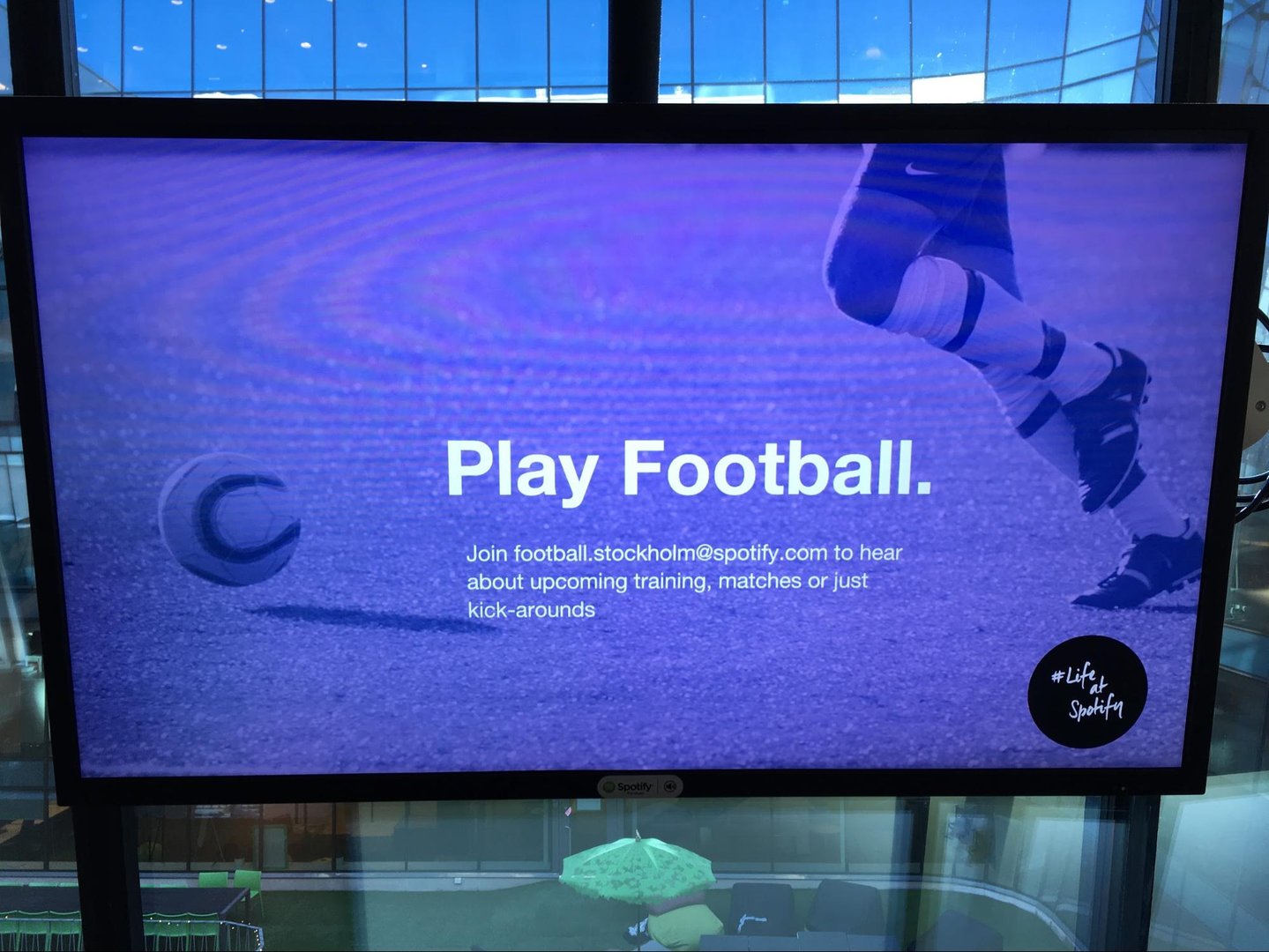 Dashboard Signage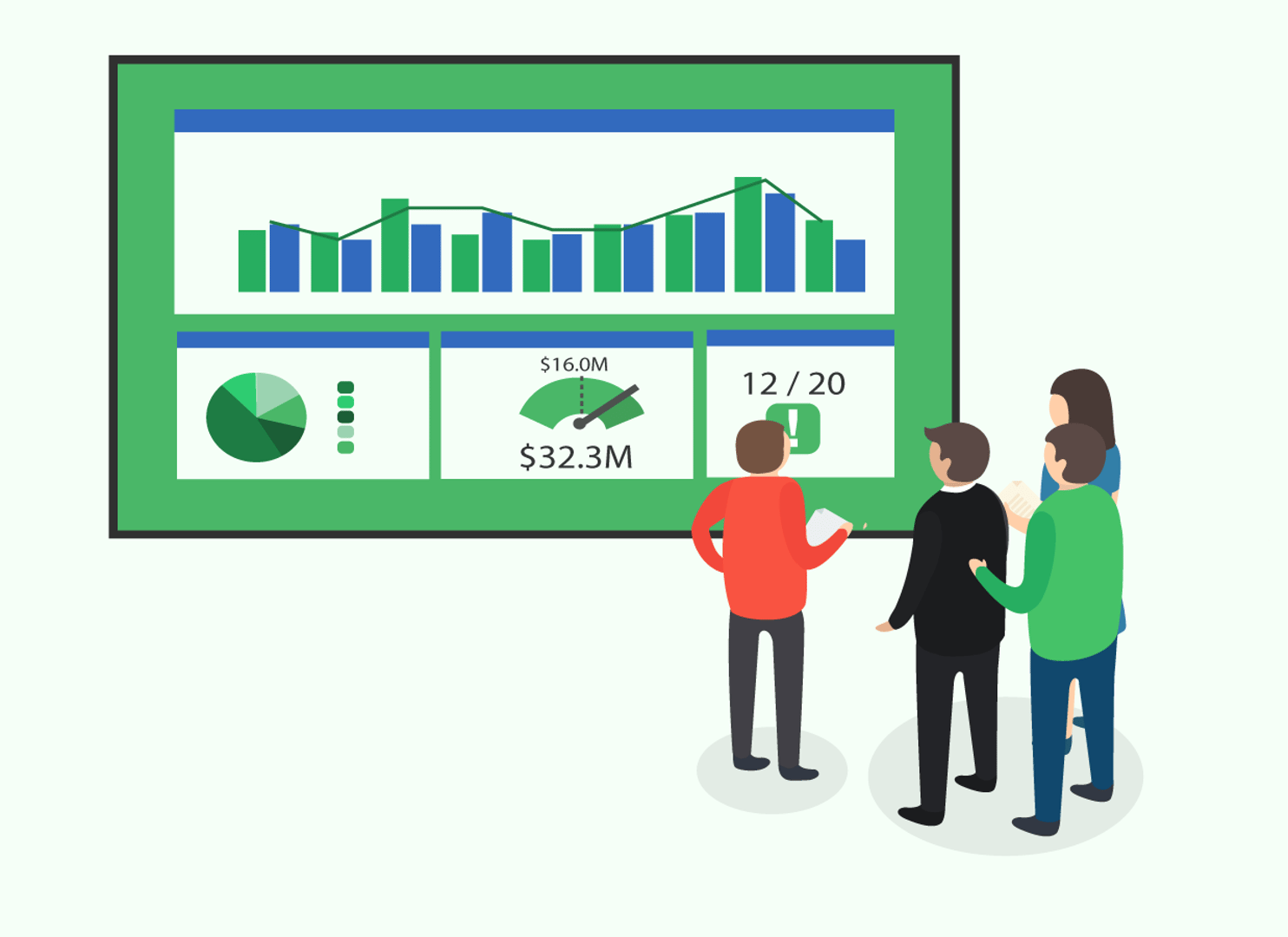 For a business to make the right decisions, they need to be able to back them by real data. They need to be able to track a KPI or key metric at a glance and know exactly how far they are from hitting it. Dashboard software is allowing teams to visually depict their performance through streaming kpi's, key metrics, and any other relevant data in real time. Knowing how to define your organization's KPIs, is just as important as sharing them.
The smartest decisions are undeniably the ones we can track and validate with Key Performance Indicators (KPI's) and key-metrics. But in order to derive meaningful, actionable insights, this data needs to be communicated visually and immediately so that a team learns how to react to a change just as quickly as they see it come in.
Having your data visible at all times is an easy action towards transforming a business into a culture of constant learning and improvement. When a team is able to watch their progress each day, they can see the effect of changes they make to their strategy. This reinforces good decision making and motivates teams to move a metric through improvement.
Using performance dashboards, teams can customize data to show live charting, key metrics and key performance indicators (KPI's). They can also set up warning notifications- triggered by a falling target, so if the team is failing in any respect, everyone will know instantly.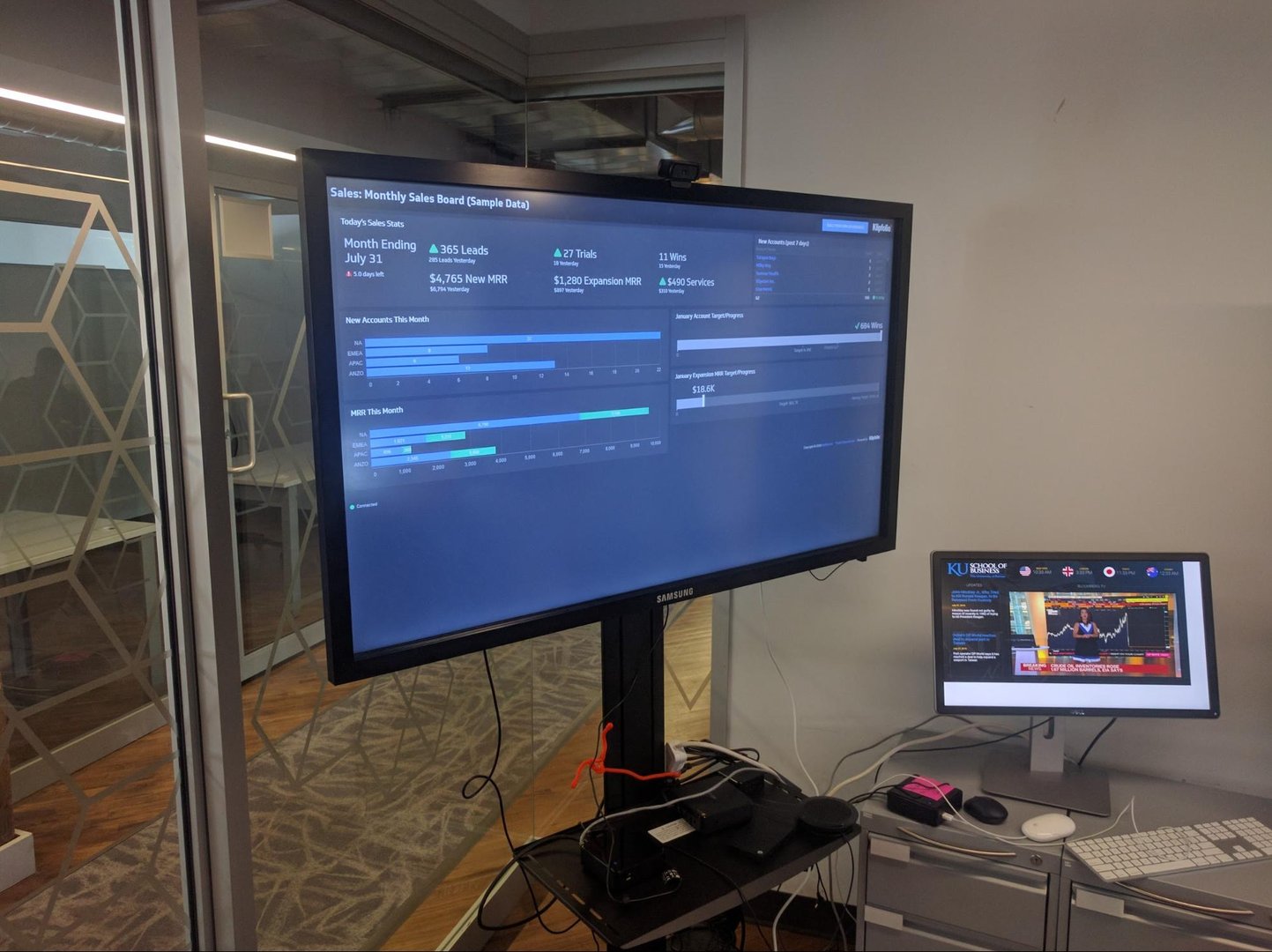 Sample Sales Dashboard in the Rise Vision office
Sharing this information with your team is easy. Curious to try it? Check out these step-by-step instructions.
Related Articles