Why 'onboarding' new employees sets a company up for success
Published 2017-03-01, updated 2023-02-01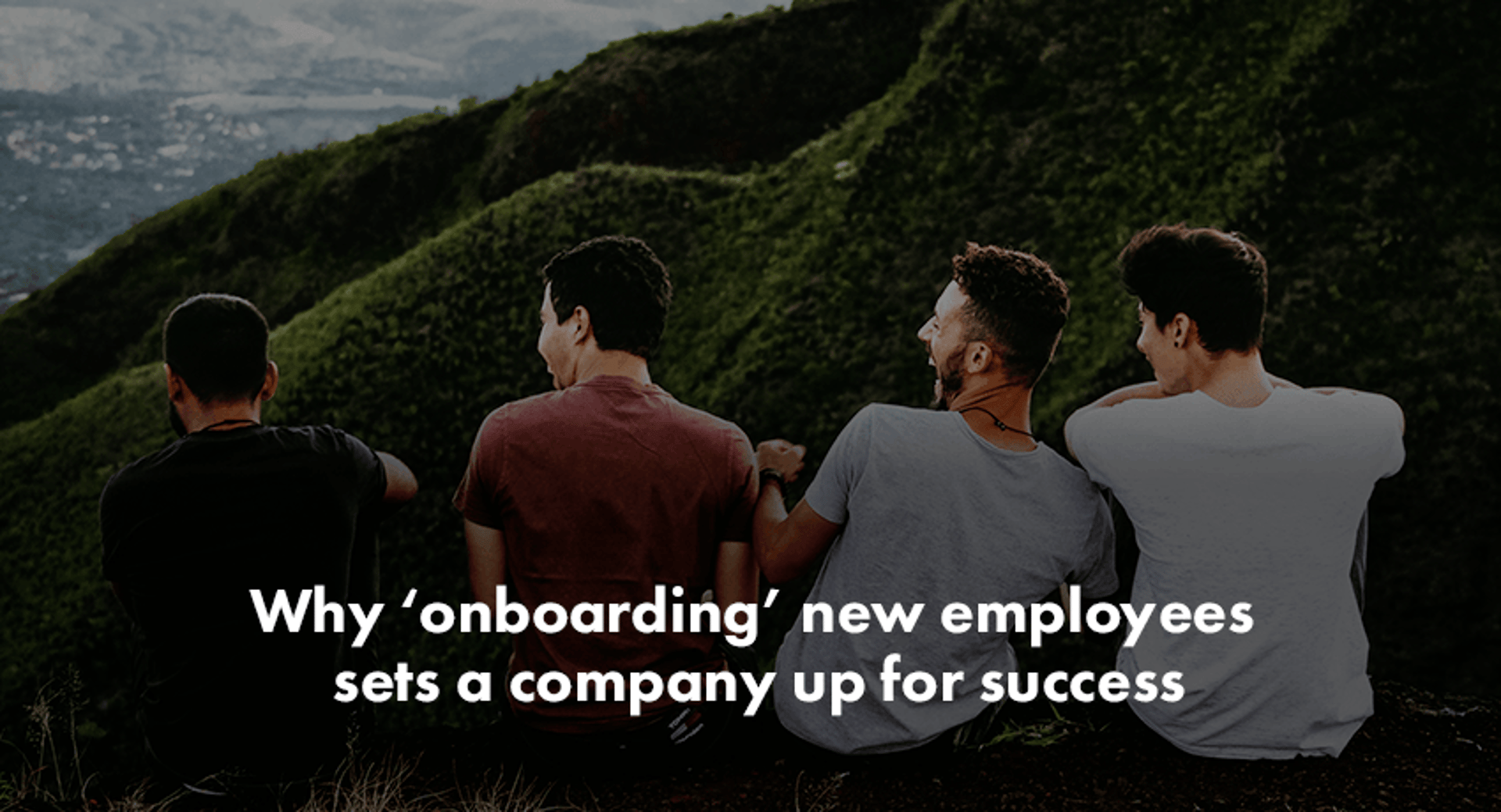 Summary - There was a time when new employees were given a quick orientation tour, shown their desk, and left to fend for themselves after the paperwork was done.
---
There was a time when new employees were given a quick orientation tour, shown their desk, and left to fend for themselves after the paperwork was done.
No more.
Like a growing number of firms today, Klipfolio has embraced the concept of 'onboarding' its new employees.
The process started with our development team, but because we've seen great results it's now being adopted by the rest of the company. We've learned that a good onboarding process makes new hires successful faster, with less team effort. And that makes the whole team more successful.
What is employee onboarding?
Onboarding is about socializing new hires. It's about getting them to buy into and embrace the company's culture so that they can become as productive as possible, as fast as possible.
'Onboarding' is a relatively new concept in human resources, but an important one. It is way more than orientation – showing the new hires where the bathrooms are, for example, or explaining to them how they get access to their email account.
The process can last months, even up to a year in some firms. Firms that overlook a proper onboarding are missing out on a great opportunity to bolster team success.
As an article in the Harvard Business Review notes: "Companies realize that there's a high payoff in this unique early honeymoon period by making the new employee feel welcome and comfortable in her new surroundings, assuring the person that she's made a good decision, and minimizing the time it takes to become productive members of her new workgroup."
(For anyone interested in learning more about onboarding, there's also a white paper on the topic published by the National Business Research Institute.)
At Klipfolio we have found it is a fast and effective way of making new employees productive, and we have gone through several iterations to improve our process.
What we used to do for our new hires
Before we adopted the concept of onboarding, new hires would be welcomed in a haphazard manner.
Whoever was around would introduce the new hire to the team. But the person was often given very out-of-date instructions on getting set up. And other information would be shared only as it came up.
As a result, it took the new hire a long time to ramp up and begin contributing. This was bad for both the new hire and for the team.
At one point, we sat down and asked ourselves how we could make the onboarding process better for everyone.
We identified key points in the new hire's timeline, and worked to improve each one.

The goal was to decrease the time it takes for a new hire to become a productive member of the team, and also reduce the amount of time the team spends training new hires. We also wanted the ramp-up period to be interesting and challenging without discouraging people (how to keep employees engaged). We also want new hires to understand and buy into Klipfolio's corporate culture, which includes being welcoming and helpful. Finally, we want to create a positive first impression with new hires, so that they can feel they've made the right choice in joining our team and also feel engaged.
To onboard properly, you have to prepare
Proper onboarding doesn't just happen. Here's a list of what we do to make the onboarding process work:
Be prepared
Make a strong first impression
Hold an onboarding meeting
Focus the first work task on teaching the process
We follow up later so we can measure our success at onboarding
Be prepared
Have everything the new hire will need ready before the person arrives.
For example, we make sure that all the necessary accounts are created in advance, so no time is wasted.
We also assign each new hire a mentor. We decide before a new employee shows up who their mentor will be.
Make a strong first impression
Having a mentor is important. It personalizes the process of fitting in. It gives the new hire an actual person they can go to with questions, and also someone to introduce them to the members of the team. It is also important to put time and effort into preparing the new hire's first important weeks. These two things help make a strong first impression.
On the new employee's first day, their mentor greets them and shows them to their desk. He or she then helps them become familiar with their work environment and answers any questions. Then the new hire spends the morning on setup and the necessary corporate and administrative paperwork.
Hold an onboarding meeting
In the afternoon of the first day, there's an onboarding meeting involving the new hire's manager, their mentor and another senior member of the team. It involves a 20-30 minute presentation about Klipfolio's corporate vision, and includes an org chart, information on product architecture and the development process, and other relevant topics. The goal is to give the new hire the basic information they need to succeed, including an explanation of the daily development process (if the new hire is a developer).
After the meeting, the new hire gets a tour of the office. At this time, they also meet other key team members.
Focus the first work task on teaching the process
After the onboarding meeting and the meet-and-greet, we assign the new hire their first issue.
We have prepared, in advance, a list of starter issues for new hires to work on. These issues match their skill set.
If the onboarding involves a developer, for example, he or she must locate a text file in our codebase and update it with an interesting fact about themselves. There is no coding or technical challenge involved in this issue, so the new hire can focus 100% on learning our process.
After completing this, the developer moves on to the other issues we prepared in advance.
We follow up later so we can measure our success at onboarding
One week later, we schedule a meeting with the new hire to gather feedback. (The meeting involves the same people who were at the initial onboarding meeting.) As with everything the development team works on, we ask about what went well, and what we could have done better. We listen and incorporate feedback so that the process improves for our next new hire.
New hires want to make a good first impression. It is easy to forget, though, that making an impression works both ways. The company must also make a good first impression on the employee. If the company seems unprepared for new employees, then it hasn't done all it can to help them become successful in their new position.
Everyone benefits when the company has taken the time to prepare and successfully onboard a new employee. The new hire is successful faster, and enjoys their new job. And the work team gains a highly engaged new member who is able to start contributing quickly.
Other posts related to successfully onboarding employees:
How to build a knowledge-sharing culture in your company
How to create a software development manifesto, and why it's important to have one
Related Articles