The flexibility you want, the data you need.
Build a Facebook dashboard with Klipfolio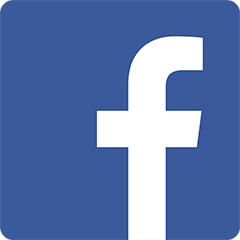 Custom Facebook dashboards
Create Facebook dashboards to track your social media marketing KPIs and metrics. Develop custom dashboards using Facebook's Graph API or use pre-built metrics and dashboards to get value fast. Combine your Facebook data with services like Facebook Ads, Google Analytics, HubSpot, and more to build dashboards.
How to build a Facebook dashboard?
Connect your data. Upload your Facebook data to Klipfolio with built-in integration.
Select your metrics. Figure out what's important for you and your team to track.
Design your dashboard. Customize your visualizations, change colors, and add some indicators.
Custom Facebook data sources
Create sophisticated Facebook dashboards by querying your data using the Klipfolio data connector. Use a pre-built query or craft your own.
Beautiful TV dashboards
Share your Facebook dashboards on TVs throughout your office and give your team visibility into your social media marketing efforts.
Create custom visualizations
Use the Klip Editor to design and build custom visualizations using your Facebook data.
Use a pre-built Facebook dashboard
Instantly track social media data by using a pre-built Facebook dashboard, like our Facebook Engagement Dashboard . These have been built to surface social KPIs like engagement, top performing posts, page trends, and more.
Want more freedom? See how you can use the Connector Gallery , our library of prebuilt klips, to design a dynamic dashboard with the KPIs you want.
This dashboard tracks Facebook campaign performance. Answer questions like "which posts are followers engaging with the most and least?" and gain insight into key Facebook performance metrics.
How are you performing on your social media channels right now? This social media dashboard tracks metrics from 5 platforms: Facebook, Twitter, LinkedIn, YouTube, and Instagram.
Use pre-built Facebook metrics
Assemble a Facebook dashboard by selecting pre-built metrics from the Klip Gallery.
Need some inspiration?
Take a look at a Facebook dashboard example.