The flexibility you want, the data you need.
Build a custom YouTube dashboard to showcase your video analytics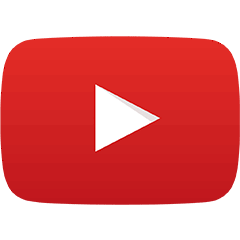 Custom YouTube dashboards
Running a successful YouTube channel can be challenging. Keeping up with your subscribers and building new content takes time and resources and can be difficult to monitor. Create YouTube dashboards to track your social media marketing KPIs and metrics. Develop custom dashboards using YouTube's API or use pre-built metrics and dashboards to get value fast. Combine your YouTube data with services like Facebook, Google Analytics, Instagram, and more to build dashboards.
Custom YouTube data sources
Create sophisticated YouTube dashboards by querying your data using the Klipfolio data connector. Use a pre-built query or craft your own.
Create custom visualizations
Use the Klip Editor to design and build custom visualizations using your YouTube data.
Use pre-built YouTube metrics
Build a YouTube analytics dashboard by selecting pre-built metrics from the Klip Gallery
Why use a YouTube dashboard
You're using YouTube to build an audience, which helps with brand recognition, channel growth, and video engagement. Tracking that data, as you know, can be tough. And, YouTube is only part of the story. You also need to track marketing metrics from other platforms, such as social media channels.
A YouTube dashboard makes tracking those metrics easy. You can zero in on video metrics from your YouTube channel or combine that data with other marketing platforms. You'll have complete control over your metrics and be able to make data-driven decisions. A YouTube dashboard is helpful to users who are looking to:
Monitor YouTube performance through multiple video marketing KPIs
Combine YouTube data with data from other services like Google Analytics
Measure YouTube attribution to website conversions
Get deeper insights by connecting YouTube and Google Analytics
By connecting your YouTube account to Google Analytics, you'll have the ability to analyze your channel the same way you would analyze a website. Connecting YouTube and Google Analytics gives you more insight into your channel, video performance, and audience behaviour. This data can be used in your YouTube dashboard to provide insight beyond the data that comes directly from YouTube. Connect your YouTube and Google Analytics accounts to track metrics like:
Top referring traffic channels
Number of returning visitors
Frequency of returning visitors
Top videos and pages
Top converting geographies
Connecting your YouTube account to Google Analytics takes just a few minutes. Once that connection is made, your data will begin to populate in Google Analytics.