KPIs, Dashboards, and Operational Metrics: A Guideline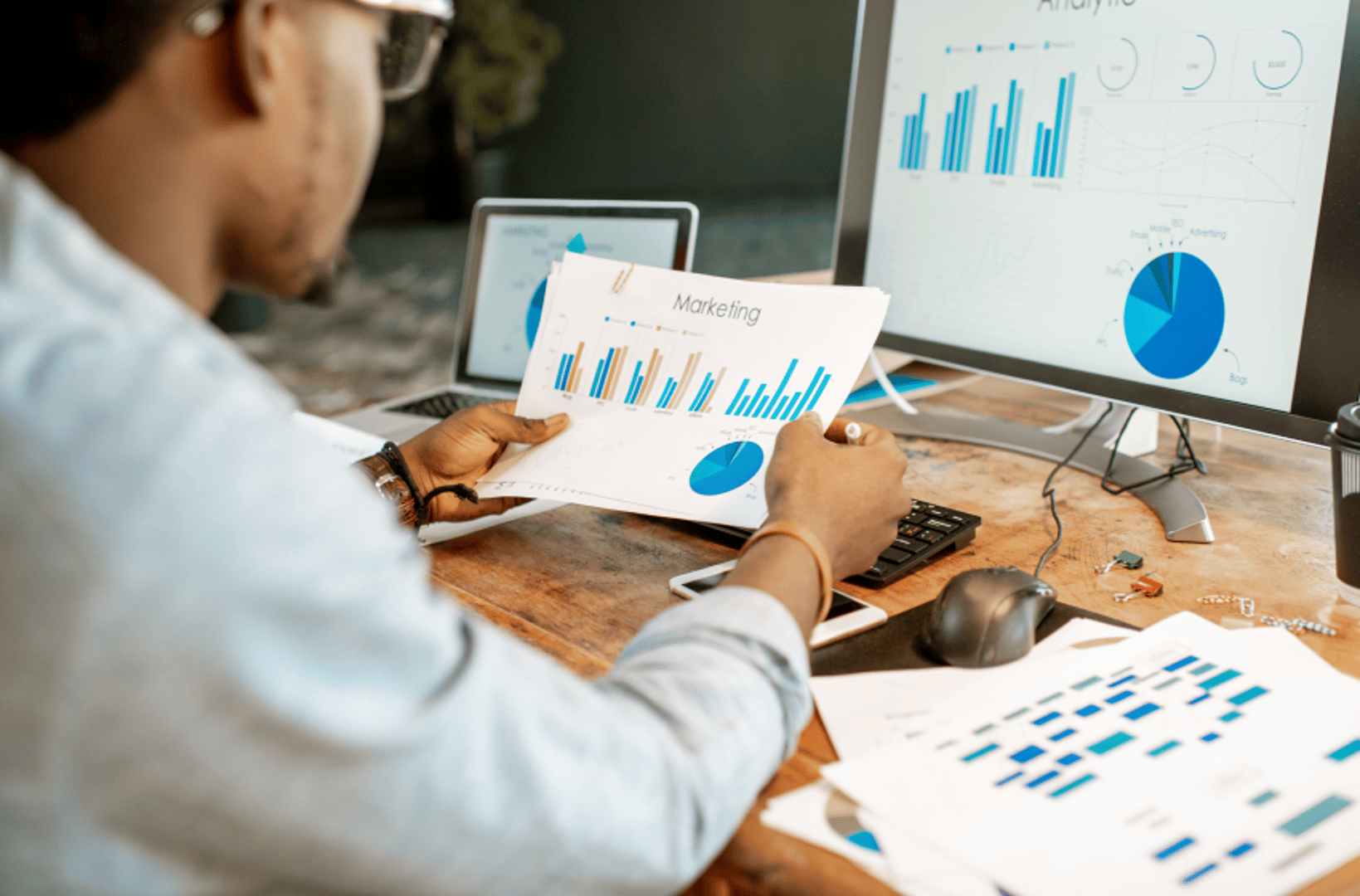 The current economy has united companies large and small with a common objective - to do more with less. Getting more out of business data is one of the coping strategies being employed to extract better information from the terabytes of data flowing through an enterprise.
In today's enterprise, data is stored across many applications and databases, each with a specific business role. Defining the metrics that matter and providing a relevant, compelling view of the data for users within the business, is generally the first hurdle in the adoption and communication of key performance indicators (KPIs).
Before we jump into our 10 guidelines for a powerful, operational dashboard, let's cover the basics.
How can operational metrics help my business?
Making operational data pervasive across an organization is also a powerful tool for mapping performance against corporate goals and key performance indicators that have been agreed by management and communicated to all employees. Having "right time" information available to departments and individuals empowers them to act on this information in relation to corporate or departmental goals. Yet a clear definition of what KPIs are important, and how to represent them, is still perceived as one of the major challenges of dashboard definition.
KPI Management on a Business Dashboard
Dashboard software is the one application that can be designed to filter out unwanted information to ensure appropriate KPIs are front of mind and relevant to their intended audience. The ROI of a Dashboard application is compelling. It can be used to connect to multiple data sources and provide visibility to users by presenting the information in a format that is timely, meaningful and actionable. Dashboards also allow users to search, drill down and even update the presented information - saving time, streamlining workflow, maintaining the accuracy of records and focusing user's actions on the positive outcome of key metrics.
There are thousands of KPIs that can be viewed online. Some are listed by industry vertical, others by functional horizontal. It can be tempting to take the path of least resistance and try to adopt KPIs off the shelf, and they may work for you initially, but below are some guideline to consider when developing KPIs that will be relevant to your business over the long term.
Check out these Dashboard Examples to find the right solution for your business.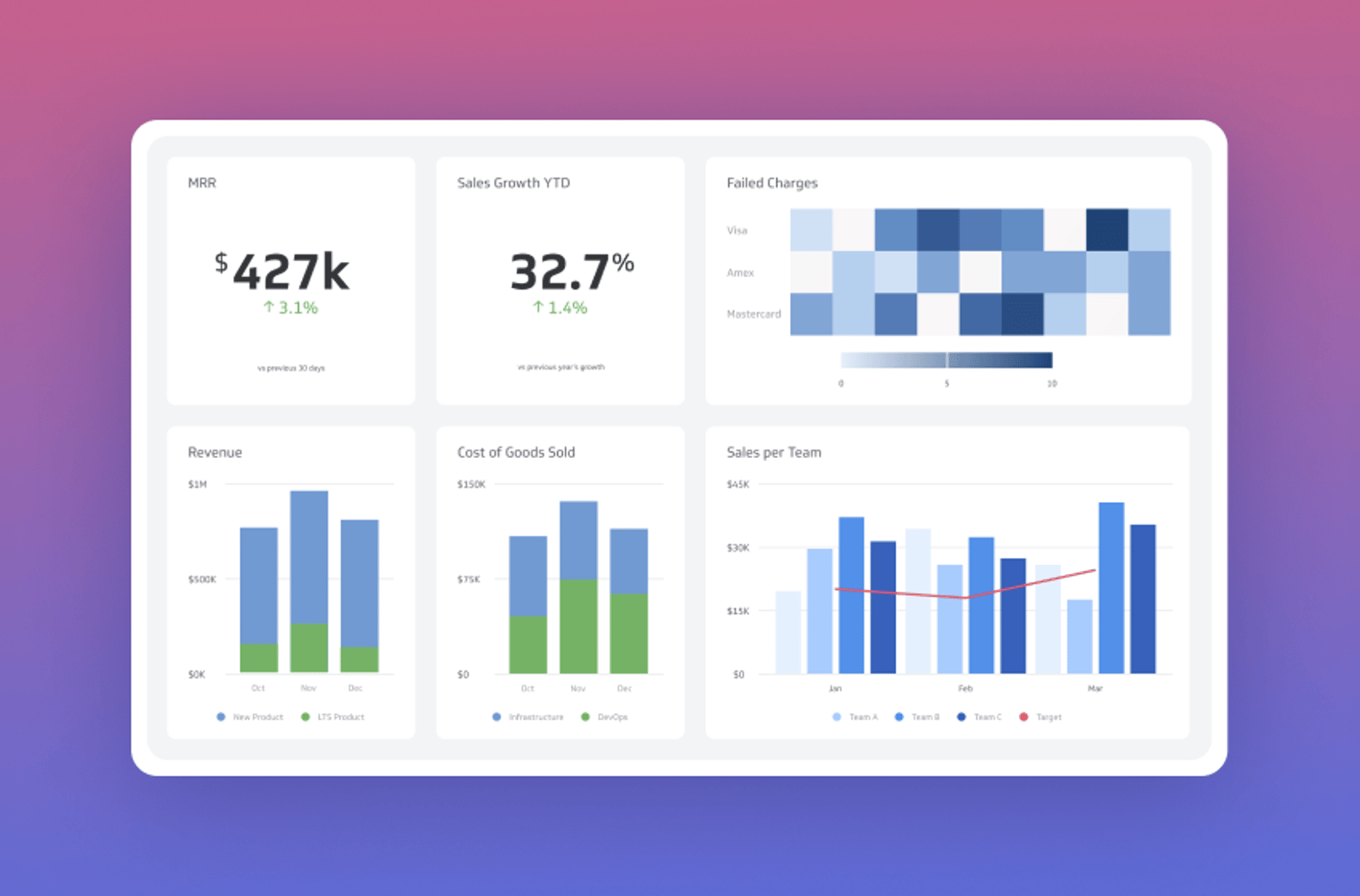 10 Guidelines to Selecting the right KPIs for your Business Dashboard
Make sure the KPIs are important and related to the business - KPIs should be linked to strategic goals and be supported from the executive level through to departmental managers and individual employees. The KPIs have to drive the desired behaviour at the department and individual levels. Keep in mind KPIs are not only internally focused, but may be customer driven.
Make the KPIs actionable - Ensure that there is an owner that is accountable for each indicator who has the authority and necessary support to effect change or minimize impact. Establish accountability at the definition phase. It is not a good KPI if you are unable to take corrective action on one of your chosen KPIs.
The KPIs should be measured frequently- The frequency will vary on the KPI and may range from constantly, hourly, daily through to weekly monthly or even quarterly. KPIs that are only reviewed every month or quarter may be strategically important but are less critical to operational success.
Make the KPIs relevant to their audience- A KPI dashboard provides relevance to its audience. Each department or individual should be provided with a view of the KPIs most relevant to their goals to focus their attention on what is most important for their jobs.
Keep dashboards simple, easy to interpret - Visual communication experts like Stephen Few have written extensively on how to properly design reports, charts, and graphs for quick and accurate consumption. Today, dashboard application have a myriad of visualization options. It's tempting, to get carried away with impressive graphical data, maps, speedometers etc. to represent performance against metrics "Hollywood style". However, key information should be self evident and visible at all times so that exceptions can be seen and acted upon.
Provide context for the data - Tracking actual performance against goals or historical averages gives insight to users and enables better decision management. The ability to alert users visually and provide drill-down views into the data provides insight and context on what corrective action may be required.
Educate & communicate with your team about KPIs - It is not enough to identify and provide visibility of KPIs. Users at all levels have to understand how they align with individual, departmental and strategic goals. Include education on the use of the dashboard application, the importance of the KPIs and how they align with strategic goals to new employees as part of the induction process.
The "K" in KPI stands for Key - It is important to determine if defined KPIs are really relevant to meeting strategic goals. All to often dashboards will adopt a if you can measure it, you should measure it approach where you end up looking at 20 or more competing KPIs. Are they the right metrics? Are there too many?
Measure return on investment - Following definition, ongoing measurement of KPIs can be a barrier to adoption if it is viewed as a time consuming manual process, the information is not trusted or readily available. KPI Dashboards automate the process; they enable business information to be acted upon and can be integrated into the workflow process, saving time. Improved decision making based on right time information rather than gut feel increases the productivity of individuals and departments. For example, consider the return on marketing investment KPI to understand which campaigns are working best and which have opportunity for improvement.
Scope of deployment - Small pilot deployments should be used to work through definition, presentation and measurement of the selected KPI's. Users will be advocates for adoption if they can see how the information improves their contribution to the strategic goals. Incremental steps, done really really well.