New Leads Generated
Measure the number of new leads that have been added to your system during a specified time period.
Track all your Digital Marketing KPIs in one place
Sign up for free and start making decisions for your business with confidence.
or
Sign up with your email
Free forever ● No credit card required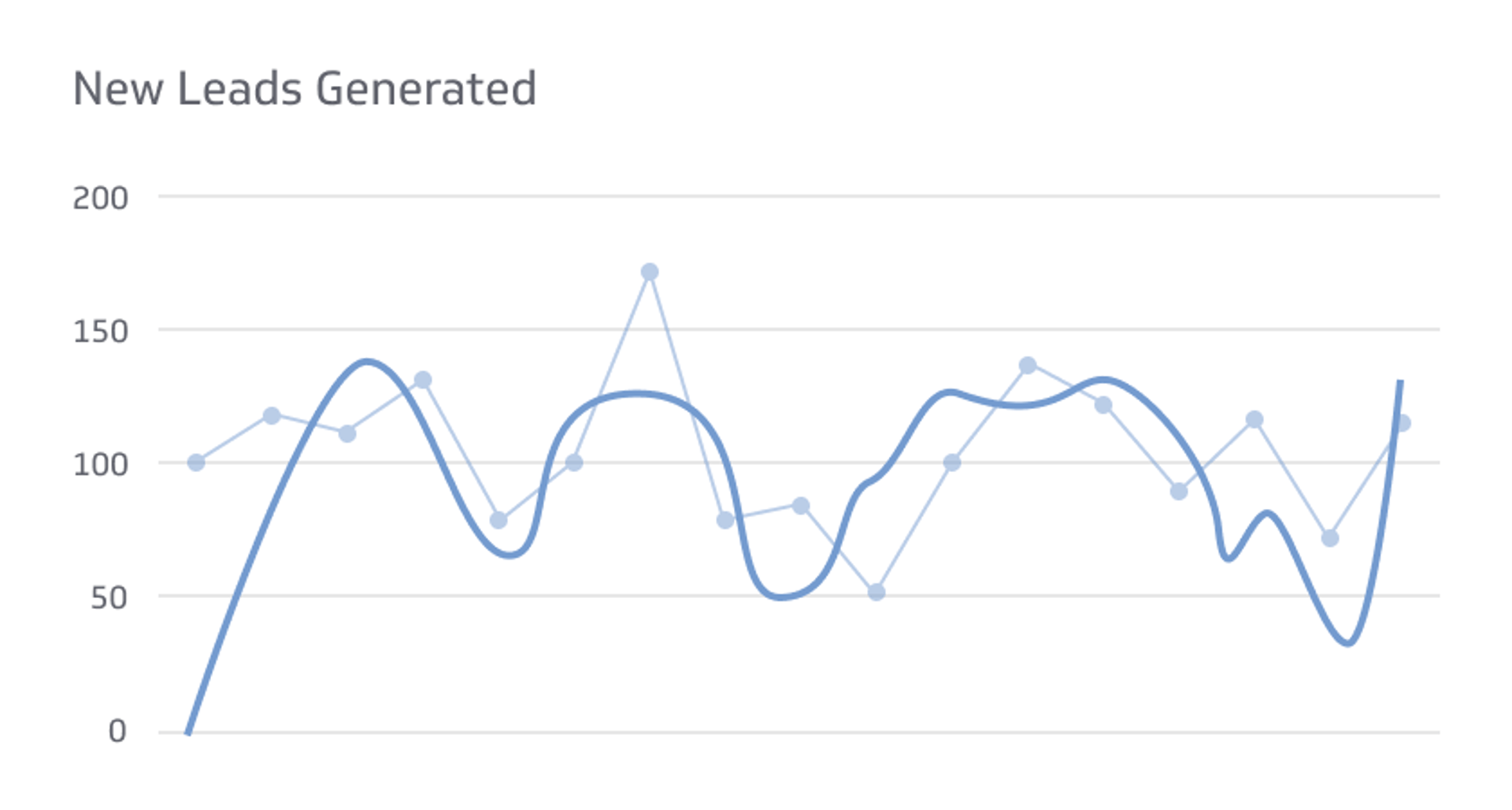 Overview
The New Leads Generated metric helps your team examine and articulate the value of your marketing campaigns by tracking the total amount of leads that have been generated through marketing efforts over time. It's important to track this number along with your conversion rate for the full picture.
New Leads Generated Formula
Total leads generated during the reporting period
Reporting frequency
Weekly
Example of KPI target
650 leads
Audience
Marketing Manager
Variations
Leads Acquired
New Opportunities
To further enhance your understanding of essential metrics for your business, explore our comprehensive guide on digital marketing KPIs.
Start tracking your metrics
Level up your analytics with a free forever PowerMetrics account