Unique Visitors
Measure the total number of unique individuals that view your website.
Track all your Digital Marketing KPIs in one place
Sign up for free and start making decisions for your business with confidence.
or
Sign up with your email
Free forever ● No credit card required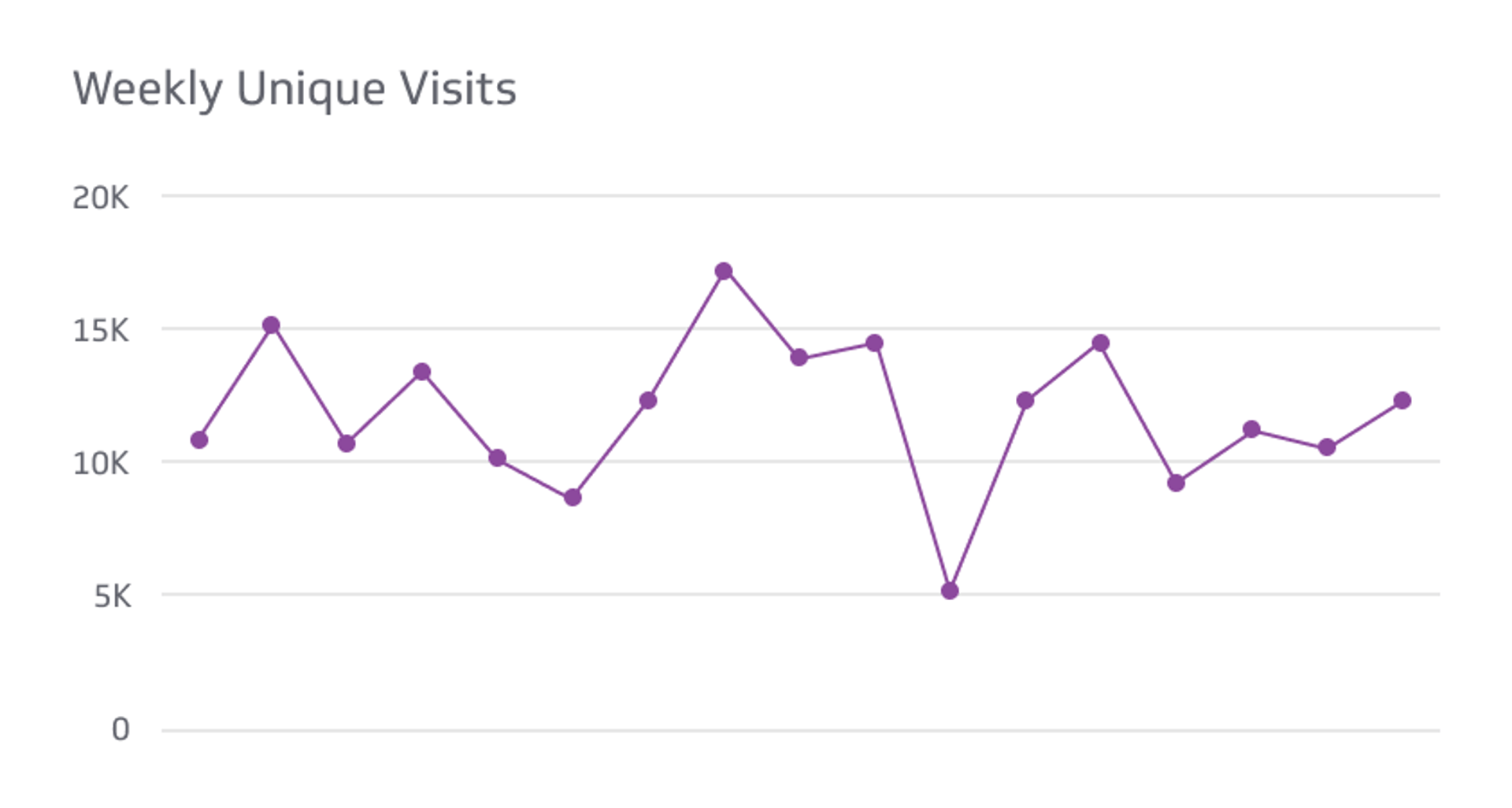 What is a Unique Visitor?
The Unique Visitors metric gives your team insight into how compelling and popular your site is. Unique visitors indicate the overall awareness of your actual website.
Unique Visitors Formula
Total number of unique visitors
Reporting frequency
Monthly
Example of KPI target
10,000 visitors
Audience
Marketing Manager
Variations
Unique visitors on site
By monitoring unique visitors as one of your digital marketing metrics, you can gain insights into the reach and engagement of your website and adjust your strategies to drive growth and improve your online presence.
Start tracking your metrics
Level up your analytics with a free forever PowerMetrics account