Funnel Conversion Rate Metric
Measure the rate of which leads move through the marketing funnel.
Track all your Digital Marketing KPIs in one place
Sign up for a 14-day free trial and start making decisions for your business with confidence.
or
Sign up with your email
Free for 14 days ● No credit card required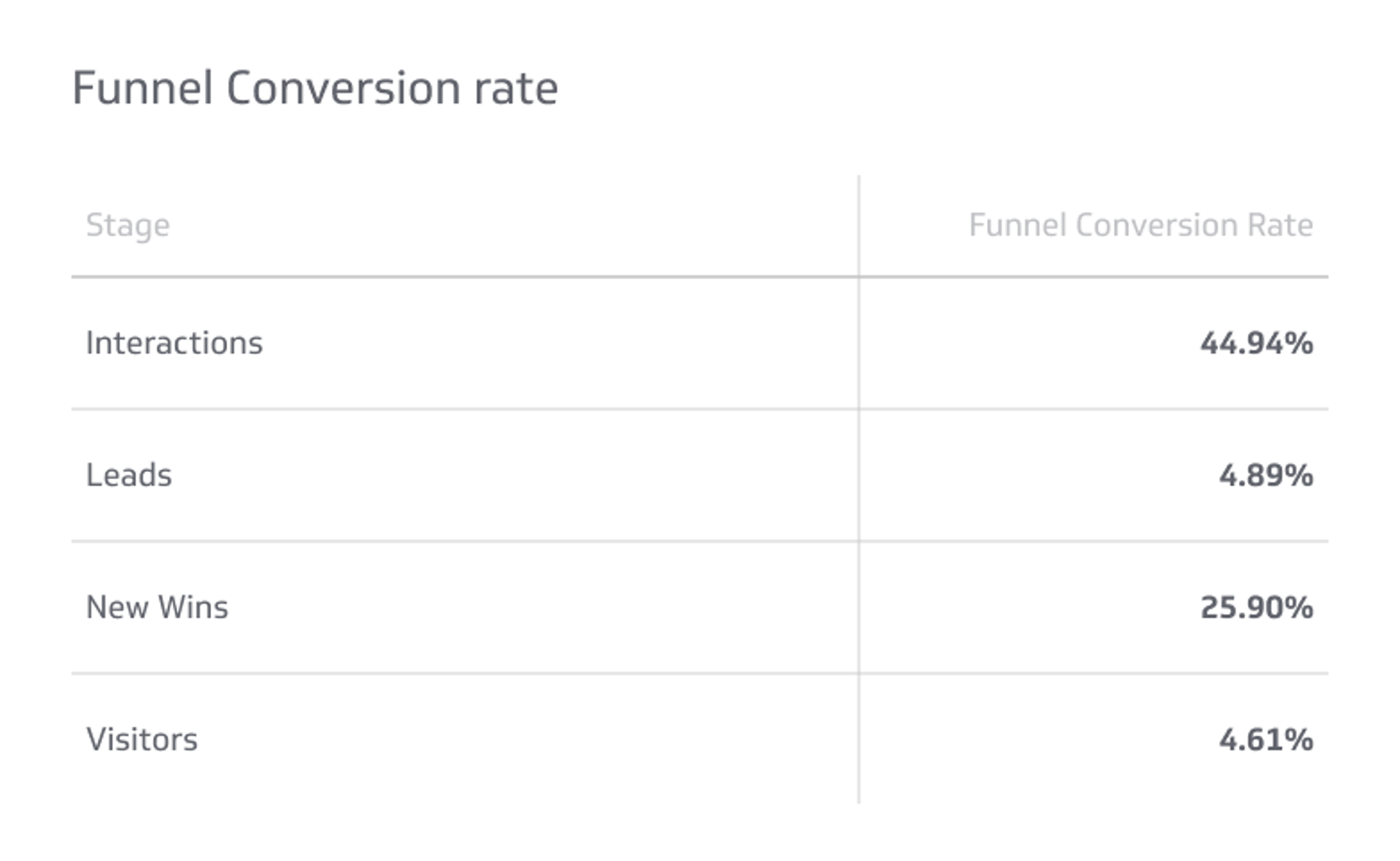 Overview
The Funnel Conversion Rate metric helps your team understand and monitor how effective their efforts are in prompting leads to complete goals and move through to the end of funnel. Monitoring the funnel conversion rate gives your team valuable insight into the efficiency of their marketing efforts and into the volume trends of their funnel.
Formula
(Number of leads that have moved to the next stage in the funnel/Leads in funnel stage)x100
Reporting frequency
Monthly
Example of KPI target
22% conversion rate
Audience
Marketing Manager
Variations
Funnel Goals Completed Rate
Start tracking your metrics
Level up your analytics with a Klips account