Average Purchase Value Metric
Measure the average sales value of each transaction using this sales metric.
Track all your Sales KPIs in one place
Sign up for free and start making decisions for your business with confidence.
or
Sign up with your email
Free forever ● No credit card required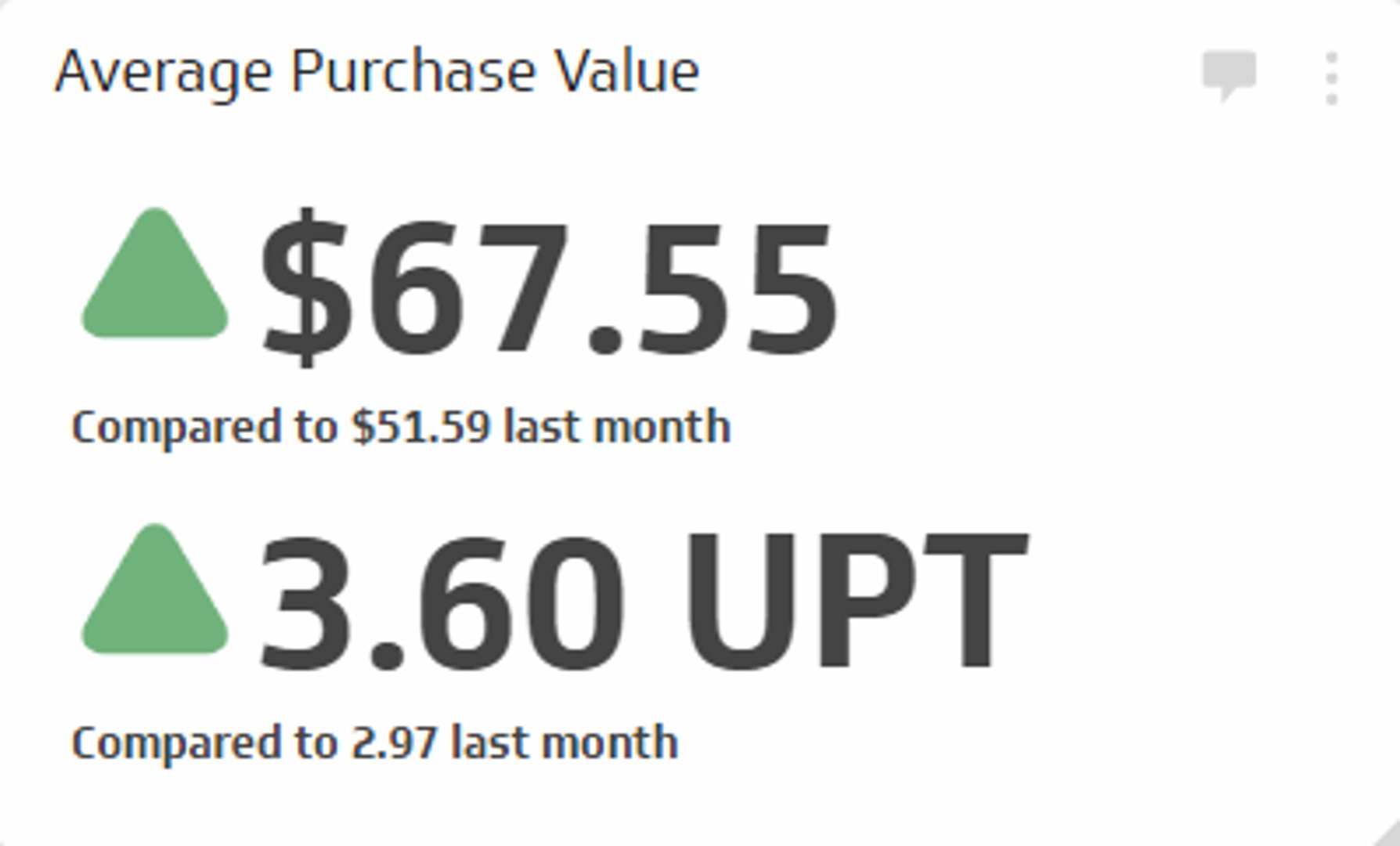 Overview - Average Purchase Value
The Average Purchase Value measures the average sales value of each sales transaction you process. This is an important sales KPI for your team to understand because it will help you develop revenue projections and forecasting. By understanding consumer purchasing behaviors you can develop strategies to strengthen certain tendencies such as incentivizing consumers to purchase higher end product.
Average purchase value is expressed as a dollar value. If you sold ten units for total revenue of $25,000, your average purchase value would be $2500. This KPI is often analysed in conjunction with supply chain KPIs like units per transaction to understand how to meet consumer demand.
Average Purchase Value and Sales Growth
Average purchase value is a useful KPI to consider when developing a sales growth strategy. A common strategy is to increase the value of each sales transaction either by upselling clients or selling more expensive goods. If your average order value increases, and you keep the same number of customers, you will see an increase in sales revenue.
Key terms
Purchase order: A document used to indicate the type of product ordered, number of units, and agreed upon prices.
Purchase value: The total dollar value of a purchase order.
Units per transaction: The number of units sold in a purchase order.
Success indicators
An increase in order value.
An increase in order frequency coupled with stable or increasing purchase value.
Start tracking your metrics
Level up your analytics with a free forever PowerMetrics account