Order Frequency Metric
Measure the average amount of orders coming in during a specific time period.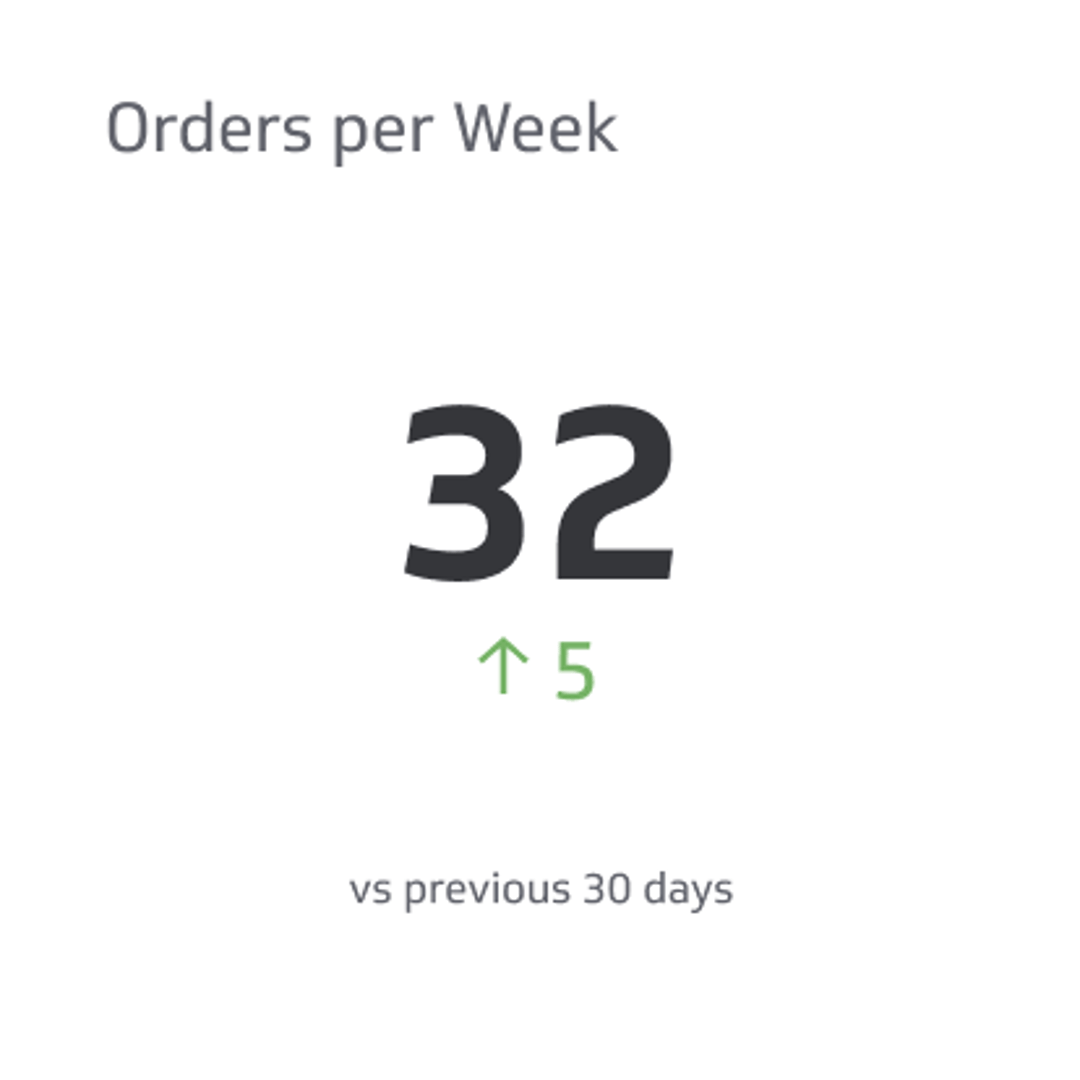 Overview
The Order Frequency metric helps sales teams anticipate how many orders will be coming in during a specified time period. Staying on top of Order Frequency makes sure you plan according to expected workload and helps you understand the effectiveness of the sales effort.
Reporting frequency
Monthly
Example of KPI target
64/week
Audience
Sales Manager, Sales Team
Variations
Orders coming in [day/week/month]
Start tracking your metrics
Level up your analytics with a free forever PowerMetrics account