Facebook Ads Today's Summary Metric
Drill down into today's campaign metrics and monitor your Facebook Ads objectives.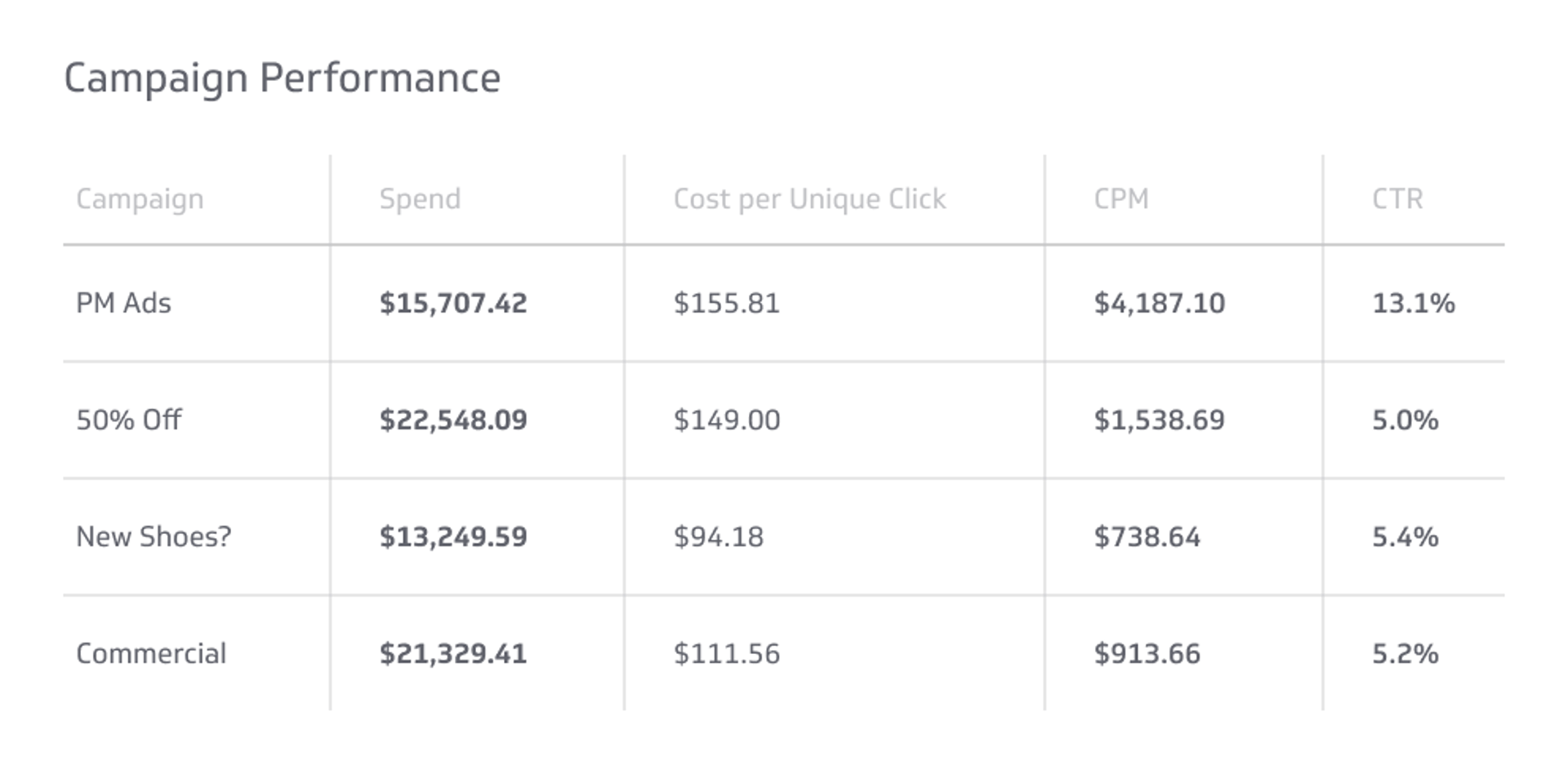 Facebook Ads Today's Summary Definition
The Facebook Ads Today's Summary metric is a dropdown list of your current Facebook Ads campaigns. Facebook defines as a campaign as a level within the structure of a Facebook ad. The structure is as follows: Campaigns > Ad Sets > Ads. Ad sets and ads exist within a campaign. At the campaign level, you're able to control a campaign's objective, such as Page likes, video views or app installs.
Facebook Ads Today's Summary Key Terms
This Facebook Ads metric shows spend, cost per unique click, CPM and CTR. The following are Facebook's definitions for these terms:
Spend: the total spent on your campaign thus far. The term 'spent today' however means the amount spend on your ad set since 12am today. If you set a daily budget for an ad set, you'll see your progress towards the budget in the later term.
Cost per unique click: The total number of unique people who have clicked on your ad. Cost is calculated based on each unique person, not per click. Ex: if 3 people click on the same ad 5 times, it will count as 3 unique clicks.
CPM: Cost per 1,000 impressions. The average cost you've paid to have 1,000 impressions on your ad.
CTR: Click-through rate for all clicks. The total number of clicks you received (ex: offsite clicks, likes, event responses) divided by the number of impressions.

How to monitor Facebook Ads Today's Summary in Real-time
Once you have established benchmarks and targets for the Facebook Ads Today's Summary metric, you'll want to establish processes for monitoring this and other social media KPIs. Dashboards can be critical in this regard.
Learn more about how to track your Facebook Ads Today's Summary on a Facebook Ads Dashboard.
Start tracking your metrics
Level up your analytics with a free forever PowerMetrics account