10 Important Sales Enablement Metrics You Shouldn't Miss
Published 2022-01-25, updated 2023-07-04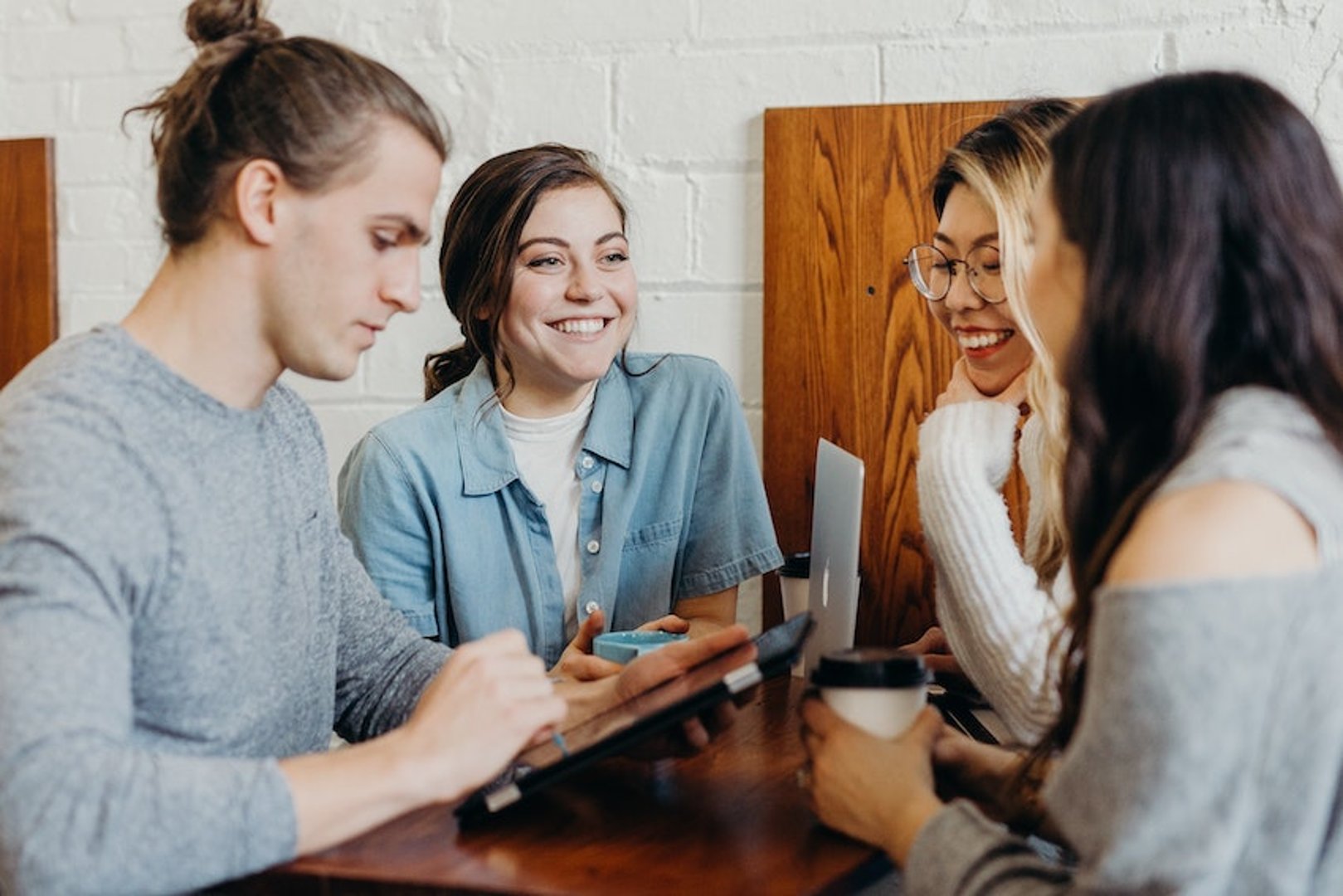 Summary - Monitoring and measuring traditional sales KPIs is nothing new. But is your sales team measuring the ROI of investing in sales enablement campaigns and processes?
---
Monitoring and measuring traditional sales KPIs is nothing new. But are your sales team measuring the ROI of investing in sales enablement campaigns and processes?
Sales enablement is a biggie. If accurate measuring isn't taking place, your business is potentially missing valuable opportunities for sales growth. Not to mention lost revenue in terms of investing in inadequate sales enablement strategies.
Your sales enablement strategies need to be fit for your business's purpose and deliver results. The only way to determine this is to measure the correct metrics. Metrics that provide information that your business can learn from, increase your average order value, and deliver better sales campaigns in the future.
In this article, we're going to cover ten essential sales enablement metrics that every business should track:
Length of Sales Cycle
Quota Attainment
Calls to Action
Marketing Collaterals Performance
Sales Process Adherence
Sales Closing Ratio
Employee Net Promoter Score
Win/Loss Rate
Onboarding Time (New Employees and New Clients)
Deal Size
In each of these sections, we'll look at why that particular metric is unmissable, and how you can use it to accurately measure ROI. By implementing the best sales enablement metrics, you'll form a clear picture of how your business defines sales success. Then it's simply a case of making it happen.
10 Key Metrics Your Sales Team Should Use
1. Length of Sales Cycle
The length of your sale cycle is unique to your business and should be explored in detail to understand each touchpoint.
Friction in the sales cycle is unwanted. By investigating these stumbling blocks, you may come across certain commonalities that you can address. In doing so, your sales reps can make more sales, and the customer journey through to sale is smoother. Implement sales analytics tools to oversee the entire sales cycle and detect areas to speed the cycle up.
Why this metric is unmissable: measuring the length of your sales cycle facilitates a better understanding of the sales cycle as a whole, and where your sales process breaks down.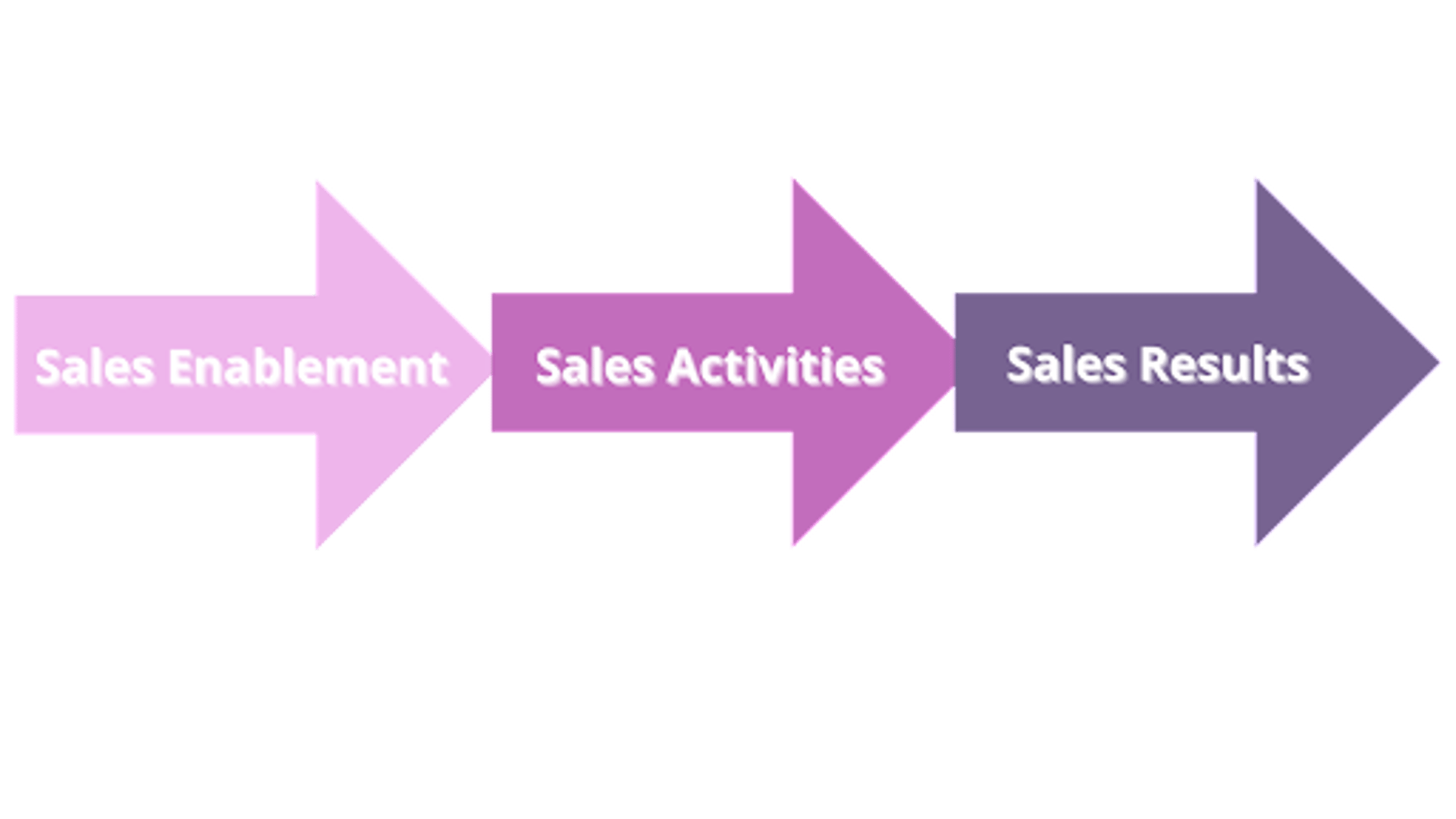 2. Quota Attainment
Quota attainment is arguably the optimum measure of how each sales rep performs. Referring to the percentage of sales closed by each sales rep in a specific time period, this metric can be measured weekly, monthly or quarterly. Your sales enablement strategies should work in tandem to assist your sales team in reaching their quota.
Track your sales rep performance on a dashboard to understand potential gaps in sales reps' knowledge, which may be hampering their ability to meet their quota. Tracking quota attainment provides a bigger picture than some individual KPIs. When the business's quota attainment is on the up it demonstrates accurate success - rather than just a couple of exceptional sales reps whose win rate has recently gone through the roof.
Why this metric is unmissable: you can drive your business's quota attainment - and ultimately, revenue - up when you work with accurate figures.
3. Calls to Action
Retailing analysis reveals the success of CTAs in your business's sales enablement strategies.
Measure your CTAs by analyzing both CTR (click-through rates) and CTS (clicks to submission). If you experience a high CTR, it's probably that your copy is engaging enough for potential customers to click on it, but if your CTS is low, there's friction in the pipeline. Higher CTS demonstrate actual intent, but both should be measured as part of your overall sales enablement strategies.
Why this metric is unmissable: some of your CTAs are likely to be more productive than others, which is why they must all be measured. That closing step in the sales funnel is integral to the sales process, so consider A/B testing CTAs to implement those that perform the best.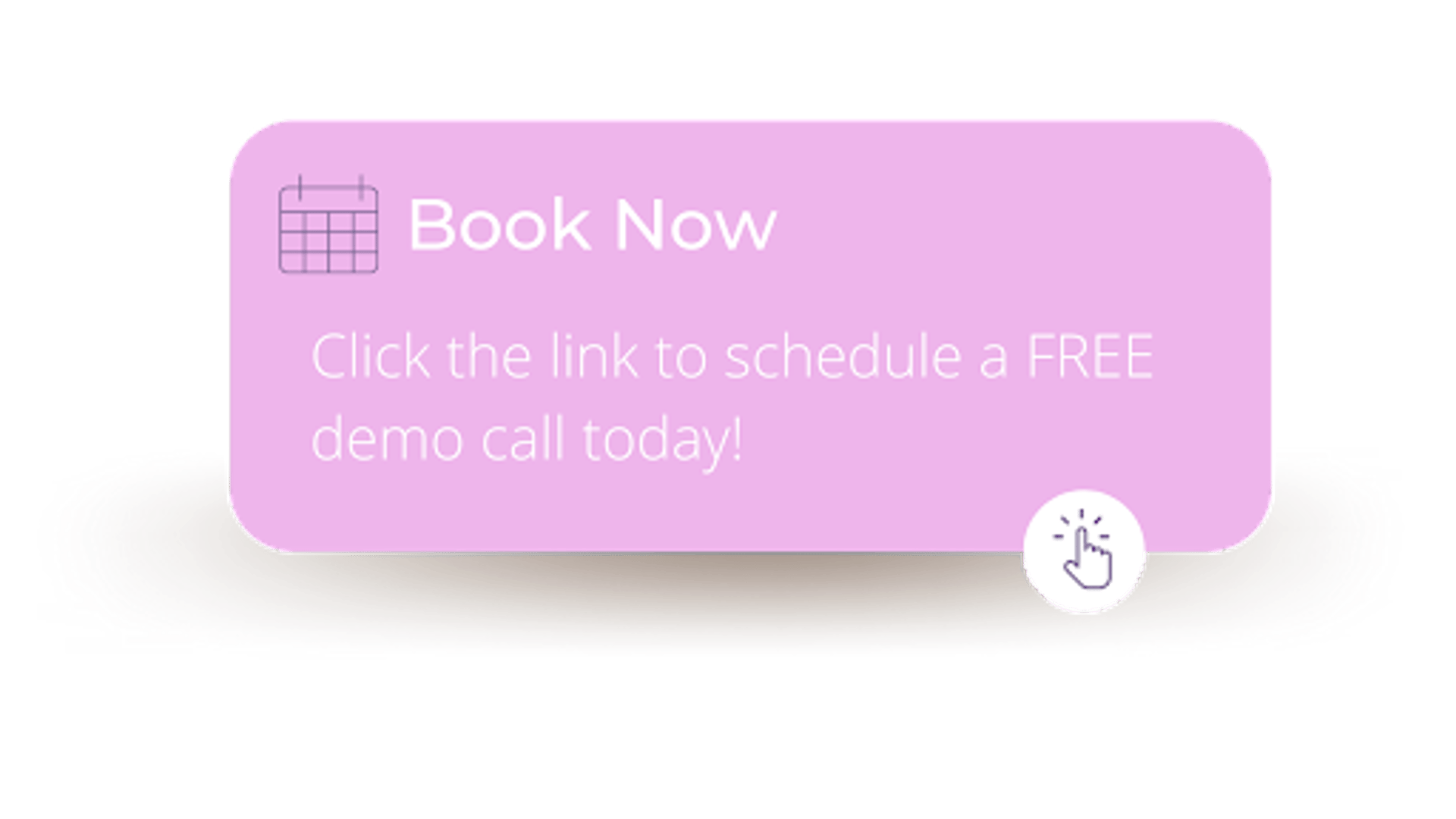 4. Marketing Collaterals Performance
As part of your sales enablement strategies, the provision of marketing collateral helps your sales team sell. These resources can include:
Guides
Articles
Scripts
Videos
Pitches
Case studies
White papers
Infographics
Marketing collateral isn't only for your sales team. This material should be distributed company-wide to align sales and support teams and educate every team member.
Each stage of the buying journey includes some type of marketing collateral, and to understand areas where the journey breaks down is to realize how effective the material is at converting perspectives to customers.
Why this metric is unmissable: monitoring the performance of marketing collateral enables you to see if the resources are effective in training teams and delivering great customer experiences.
5. Sales Process Adherence
The BYOD definition (Bring Your Own Device) in a workplace is one that's embraced more and more in the flexible working climate. The flexibility of sales reps using their own devices doesn't mean that they have free reign at work, however. The success of your business lies within your sales team adhering to the company's sales processes, rather than just winging it.
Your sales enablement strategies should include firm sales processes for your sales teams to use daily to help close sales. Well-thought-out sales processes include everything your sales reps need to complete successful sales calls.
Why this metric is unmissable: if your sales reps are skipping important steps of the sales process, they may not be providing customers with essential information, potentially causing problems further down the line. This sales metric measurement - whether achieved using software or manually - ensures all reps are on the same page.
6. Sales Closing Ratio
This metric doesn't take too much effort, as it's simply a case of measuring proposals generated against customer conversions. If your business's sales closing ratio is falling under the industry standard, it's time to review sales enablement strategies to see what's happening. Whether it's that your sales reps are too slow to respond to leads, or that proposals are being sent to irrelevant prospects, at least you'll know - and then you can fix it.
Why this metric is unmissable: by understanding your sales closing ratio, you can see obstacles and pivot your sales enablement tactics accordingly.
7. Employee Net Promoter Score
The eNPS helps you sense the overall satisfaction of your sales team. After all, if your sales reps are happy and motivated to work, your sales enablement strategies will be more effective. Based on scores between one to ten, your employees answer questions to determine:
Promoters (9 - 10)
Passives (7 - 8)
Detractors (0 - 6)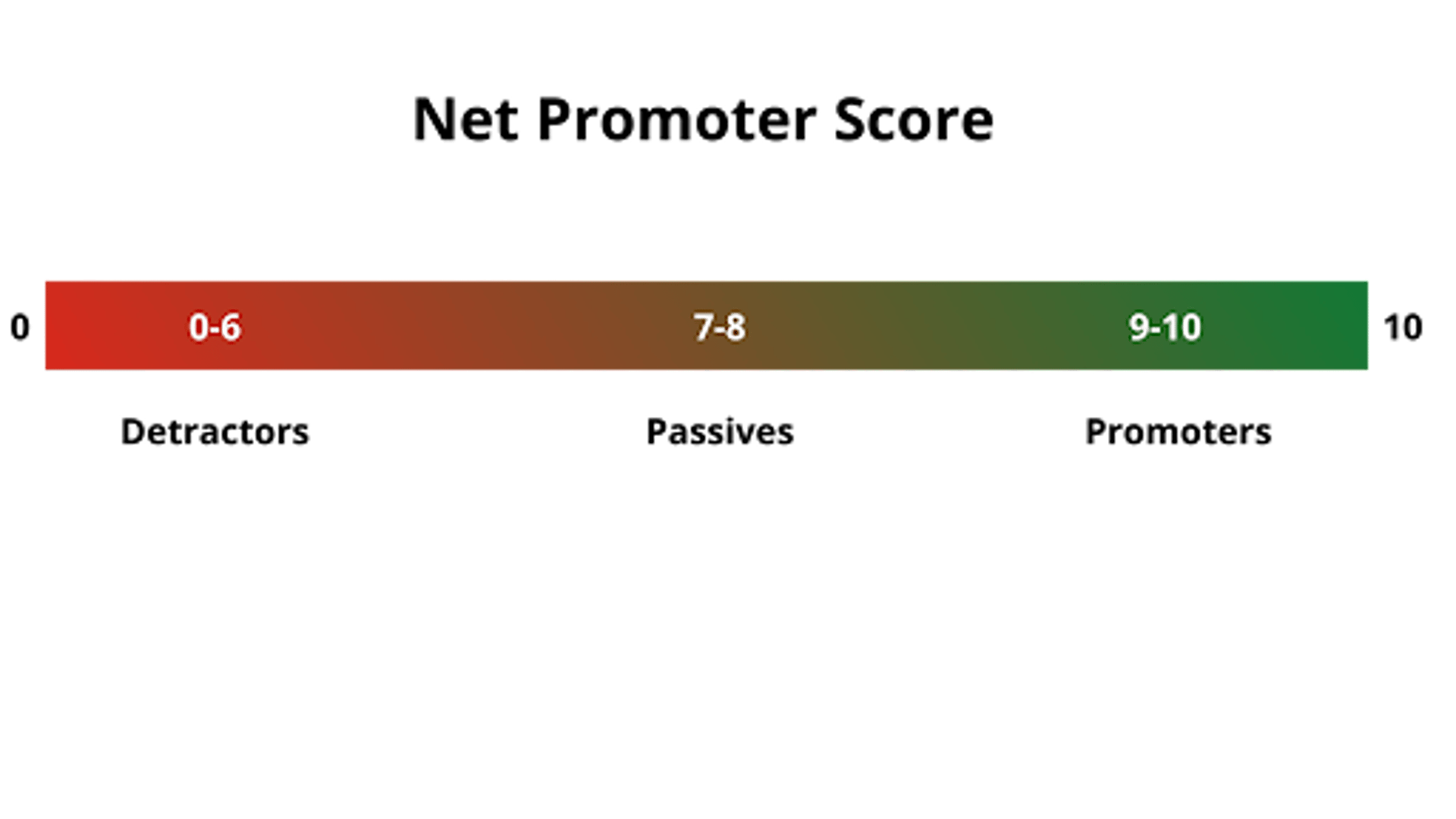 Your overall net promoter score is calculated by:
Net Promoter Score = % of Promoters minus % of Detractors
Why this metric is unmissable: this metric isn't just related to sales enablement - in fact, it's a vital one to ascertain how your employees really feel at work, which ultimately impacts their performance and your business's revenue.
8. Win/Loss Rate
The win/loss rate of your business serves to understand the success of your sales reps against competitors in the market. To analyze this metric, investigate different competitors, prospect segments, and sales teams to visualize where your sales enablement tactics need to be deployed.
For example, businesses in the industry of hybrid cloud architectures and cloud communications compare their services against competitors to understand whether their security offerings are equal. If not, implement sales enablement tools such as relevant content to reinforce the message.
Why this metric is unmissable: if your overall win rate is improving, you can establish that your sales reps are upping their game at converting leads.
9. Onboarding Time (New Employees and New Clients)
When new clients onboard quickly, it demonstrates that your sales enablement tactics are effective. By providing all the relevant information at the right time, new clients hop on board with minimal friction.
This metric is in correlation to marketing collateral - for example, if you provide helpful data such as user manuals during their journey, they are well equipped with everything they need to know.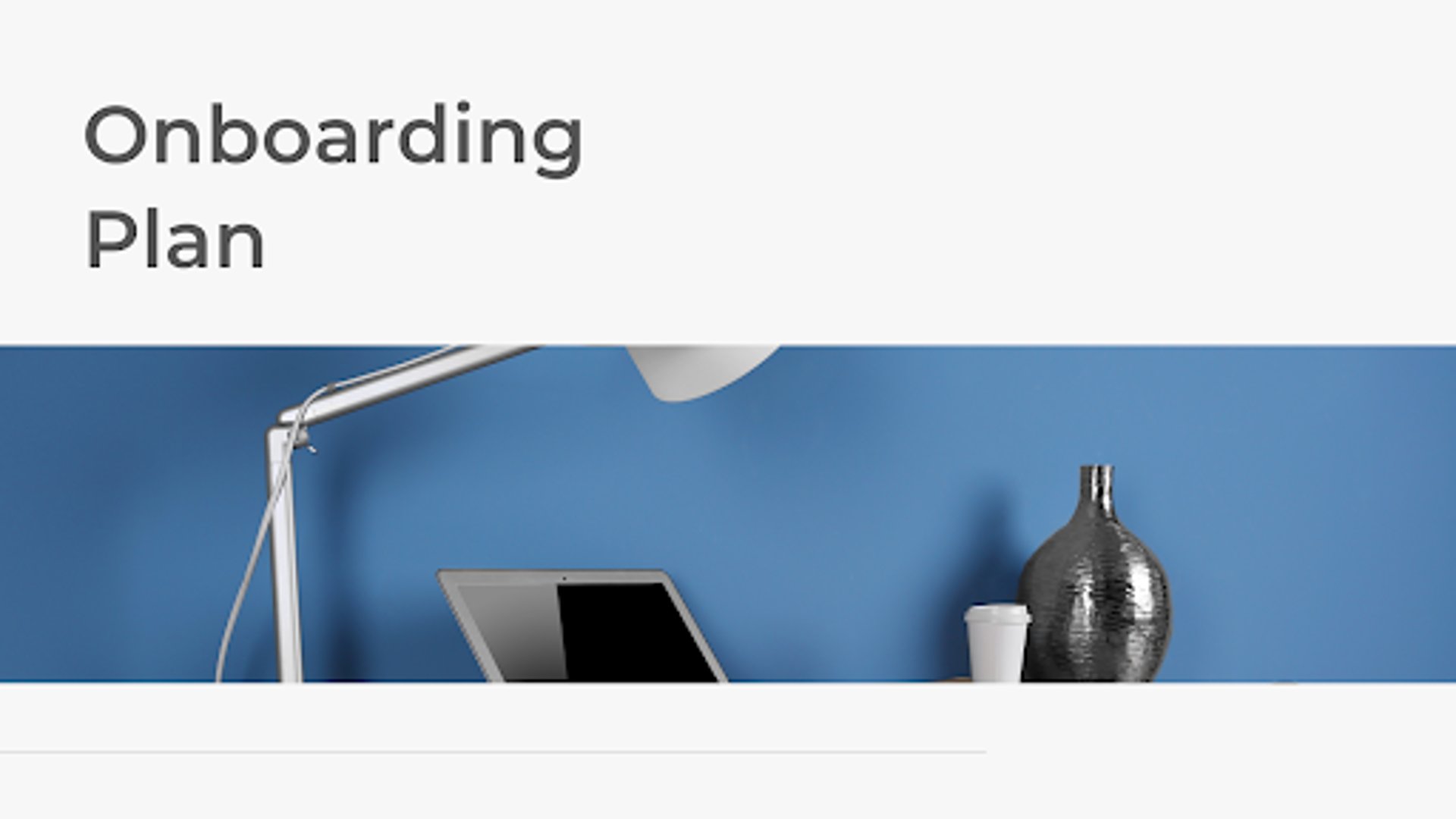 Why this metric is unmissable: to avoid wasting time repeatedly answering questions like how to conference call on Android, deliver valuable training information to your sales reps during their onboarding. Observe how fast employees onboard to adjust sales enablement and speed up the transition if necessary. This saves time and money when managers need to oversee new employees on fewer occasions.
10. Deal Size
As well as measuring win/loss rates and quota attainment, it's also important to determine the value of closed deals. Wins are wonderful, but by measuring the size of your closed deals, you can measure the potential for higher-value opportunities. To drive higher value deals, sync your marketing and sales teams together to create strategies to upsell and cross-sell products and services.
Why this metric is unmissable: this metric is directly related to how well-informed and trained your sales team is at delivering your brand's message and value to potential customers. Find out the average size of your deals to look at ways to increase them overall.
Wrap Up
Measuring these ten sales enablement metrics will provide an inherent understanding as to how successful your sales enablement strategies are.
There are many more metrics that you can track, but the aforementioned will give you a thorough overview of gaps to explore in your sales plans. Get tracking, and you'll be on the right path to increased revenue and a better team of sales reps at your disposal.
About the Author
Grace Lau is the Director of Growth Content at Dialpad, an AI-powered cloud communication platform for better and easier team collaboration. She has over 10 years of experience in content writing and strategy. Currently, she is responsible for leading branded and editorial content strategies, partnering with SEO and Ops teams to build and nurture content. She has written for sites such as UpCity and UpdraftPlus. Here is her LinkedIn.
Related Articles