Why building customer relationships is so important
Published 2019-10-01, updated 2023-03-21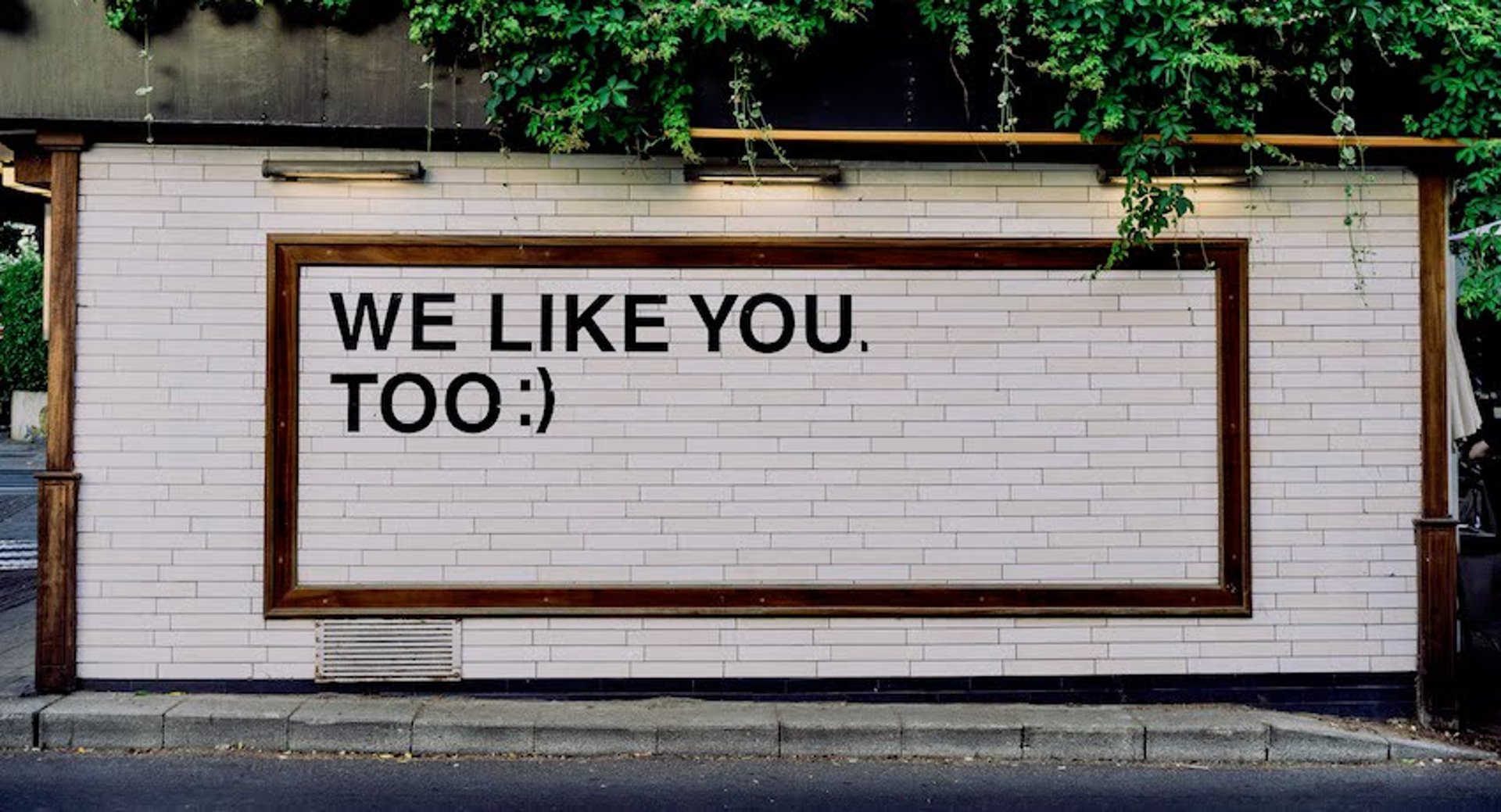 Summary - Companies can't simply rely on delivering a top-notch product or service anymore. Learn how to build meaningful and lasting customer relationships to drive success.
---
Building customer relationships is something every company must do to succeed. After all, without customer relationships, there are no sales; without sales, there is no business.
But that doesn't mean that building customer relationships should solely be about the transaction! Since it's often the service and aftercare which truly makes a difference with how people feel towards a company, it's critical that customer relationship management (CRM) is an ongoing focus.
Because of this, how you create your relationship marketing matters. It's no longer all about customer acquisition, it's about customer retention and what happens surrounding the sale that makes you memorable to your market.
And when the marketplace is so crowded, this is the part that truly makes a difference.

How To Build Relationships With Customers
It was George Farris who said; "Conversation with customers will increase sales, even if the product or service is never mentioned." — and we have to agree.
Because every time you, a representative of your company, or your team speak to or advertise to a customer; you're communicating with them. Which is why it's important to ensure that the messages you send out, from your marketing collateral down to how your customer care team speaks to people, are right for your brand.
Because communication is what establishes how the customer experience goes.
What is the best way to initially build customer relationships?
Ensure your message is clear and consistent
Often, the first element a customer will see of your brand is your branding. Which is why it's important to ensure that the "who, what, and why" of what your company does, is clear from the start.
But, perhaps more importantly than that: your brand needs to be consistent across the various customer touch points.
This means that whether a customer gets in touch with you via phone, email, post, or carrier pigeon, how they are communicated with must be consistent. Because if a brand can't build a consistent identity, customers may assume that the brand itself isn't consistent, and therefore, not reliable.
Communicate well and communicate often
Relationships aren't something which can be built and ignored, they require time and effort to maintain—and the same is true for the relationship between a company and its customers.
Ensuring that your team communicates regularly on platforms that are relevant to your customers is one way to do this. Whether that's by responding to emails, answering queries, or replying to comments on social media, keeping those communication channels open and active can make a world of difference with how your customers engage with you and your ability to build valuable relationships with them.
The key point is to be available.

How To Further Develop Customer Relationships
Developing customer relationships can be done by keeping the communication channels open as stated above, and by strengthening it and encouraging your audience to become more involved.
Marketing Wizdom stated that the average business will lose around 20% of its customers from failing to maintain their customer relationships. Which is a mighty high percentage for something which can be turned around so simply!
Once you have established a relationship with your customers, it's important to maintain and improve upon it to ensure that you not only stay at the forefront of your customer's minds, but your brand is also cemented as their 'go to' for that product or service.
Whether that's by utilising customer engagement whilst the buying journey is still fresh and requesting reviews, or by connecting with customers to get them more involved.
As the people who purchase and use your product or service, your customers will have a unique insight and will often see things which can be overlooked by the company's own team.
This unique insight enables them to be incredible when it comes to feedback, and by utilising that you not only get tailored advice to your product or service, but you'll find that your customers will become more invested in the success of your company.
After all, as we all know: customers hold the buying power, which is why it's important to make customers feel appreciated by rewarding brand loyalty. If you treat your customers right, they'll not only purchase again from you but will become your biggest brand advocates.
How you can implement this will depend upon your budget, but there are numerous ways you can include loyalty incentives across all price points, including:
Loyalty rewards
Affiliate schemes
Surprise gifts
Thank-you letters

Dealing With Negative Customer Relationships
Sometimes things go sour. Sometimes it is our fault, other times it is not. What matters is not how the incident which caused the relationship to sour, happened. It's how it's dealt with, and to do this you'll need to find out where the relationship changed so that you can take steps to recover from the situation and improve your relationship with the customer.
The best way to achieve this is by listening.
Most negative experiences with a company escalate due to a feeling of being dismissed. For example, an item that was shipped a day late may seem like a minor detail to a business, but to the customer it may be something that they needed personally, or for work or an event—and this change of schedule could have huge repercussions for them.
Which is why taking the time to listen to customers and hear their side of the story can make all the difference. Not just because you'll be able to understand what happened from their perspective. But because you'll be able to de-escalate the situation, which will make things easier when it comes to finding a solution.
Whilst we all hope to avoid negative customer experiences in the first place, they do happen.
But what starts out as a negative can be transformed into an opportunity for growth—as customers can point out things you may not have been aware of, and provide a unique and fresh perspective on your business. According to the Harvard Business Review, retaining customers is 5-25 times cheaper than acquiring new customers. So not only is building customer relationships good for your image, it's better for your bottom line.
Whether the outcome is positive or negative, the customer experience matters, especially as it's been noted that there are three main reasons why customers leave companies, and only a small percentage leave because they decide to use a competitor.
The remaining percentage leave because they either no longer need a product or service, or because they are unhappy with the company's product or service, or they are unhappy with the service they receive from that company.
But you can avoid all of that, by exceeding expectations, even in the negative situations.
After all, there's no point asking for feedback when things are good if you're not going to address the concerns which are raised. A satisfied customer isn't always a loyal customer. But wowing dissatisfied ones provides an opportunity to make them just that. Even if the suggestions people make cannot be changed or implemented, making customers feel listened to can have a huge impact on how valued they feel.

Maintaining Positive Customer Relations
Once you've established a customer relationship, the hard part is over and from there on out, it's all about maintenance.
I mean, how often have you lost contact with friends in your life because it's been too long since you both grabbed a coffee and caught up?
Probably too often, right? :(
And while we don't suggest taking all of your customers out for coffee (There's definitely such a thing as too much caffeine!) we do suggest keeping in touch!
Checking in to ensure that a product or service was delivered and is working well. Sending out review requests. Responding to feedback and asking customers to complete surveys. All of these can all help to keep your customers engaged in their relationship with a brand.
And all you need to do is take an interest in their customer journey!
Because building customer relations isn't just about you, it's about them. And because of that, it needs to be mutually beneficial.
So, what are our top tips for building customer relationships?
That's easy!
Do the unexpected.
Communicate with customers.
Reward customer loyalty.
Keep customers informed.
Make sure you're adding value.
And always, ALWAYS under-promise and over-deliver!
Because when it comes to brand advocacy - word of mouth referrals are still number #1, and it makes sense to have more friends in your corner than you do foe, so that when your competitors come calling to try and lure them away, they'll remain loyal!
Related Articles