Top 10 Best CRM Software solutions
Published 2018-10-03, updated 2023-03-21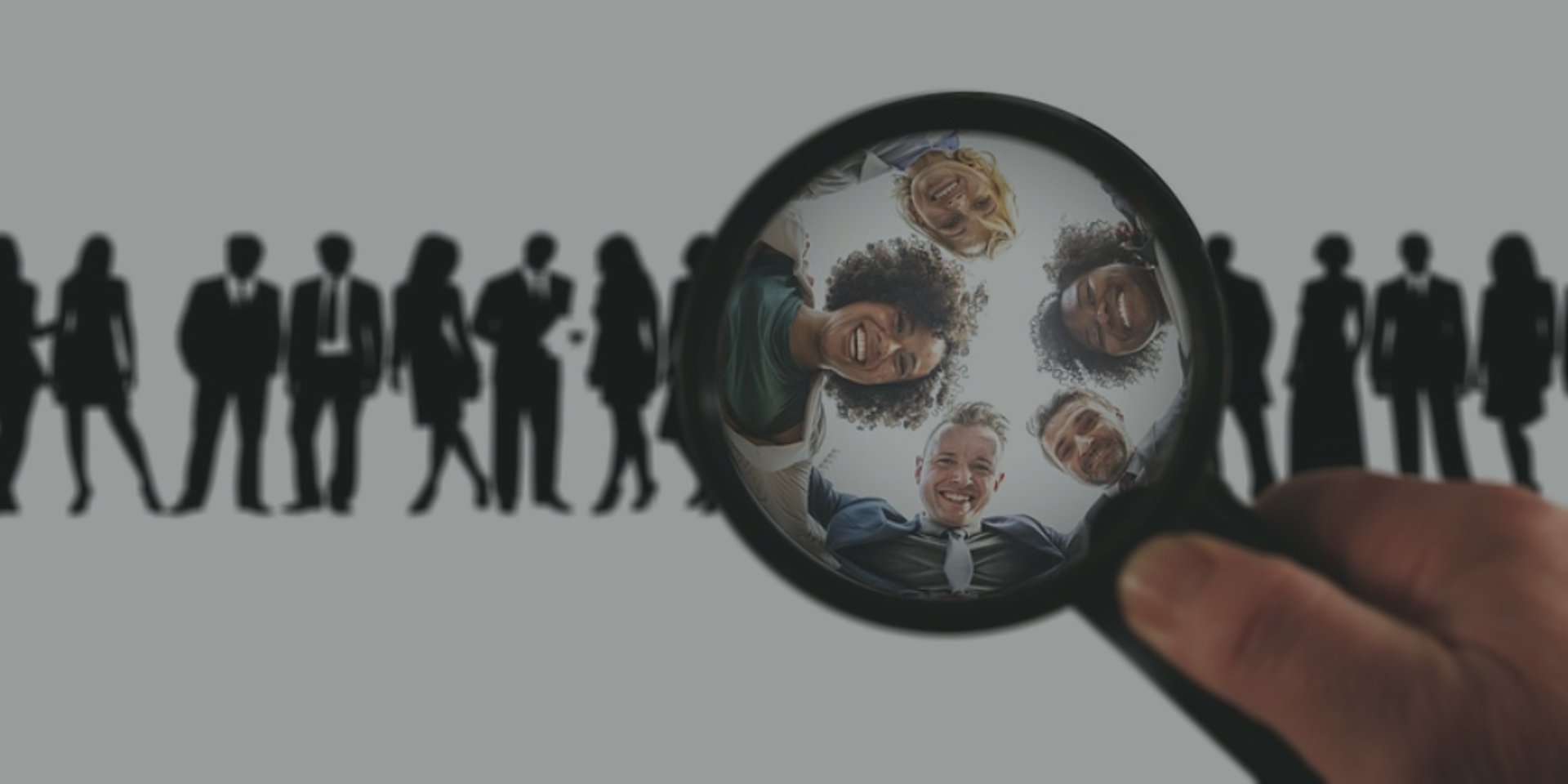 Summary - Discover the best CRM software for your business. Compare the top 10 CRM softwares pricing, features and questions to ask when reviewing.
---
In this blog will cover:
Best low-cost and free CRM software
Agile CRM
Agile CRM is the world's first fully integrated sales, marketing and service suite – an all-in-one CRM with full Sales, Marketing and Service Automation functionality. Agile CRM is used by over 9,000 SMB customers globally to generate leads, nurture leads, close deals and support customers.
Pricing: Free for 10 users, Starter: $9.99/user/month (billed annually)
Freshworks
Freshworks, the makers of Freshsales provides organizations of all sizes with SaaS solutions that make it easy for customer support, sales and marketing professionals to communicate effectively with customers for better service and collaborate with team members to resolve customer issues.
Pricing: Blossom: $12/user month (billed annually), Garden: $25/user/month (billed annually)
HubSpot
HubSpot CRM makes it easy to organize, track, and grow your pipeline. Get deeper insights on every lead and monitor deals with ease. And it's free. Forever.
Pricing: FREE
Infusionsoft
Infusionsoft provides sales and marketing automation software for small businesses that combines CRM, eCommerce and Payment Solutions into one platform. Infusionsoft accelerates small businesses success helping them to get more customers, grow sales and save time.
Pricing: Free for 14 days, $99/user/month up to 500 contacts, $129/user/month up to 1500 contacts
Microsoft Dynamics 365
Microsoft Dynamics 365 offers Enterprise Resource Planning (ERP) and Customer Relationship Management(CRM) applications to help businesses support customers, plan and track operational activities and discover data for trends.
Pricing: Free for 30 days, Customer Engagement Plan: $115/user/month, Unified Operations Plan: From $190/user/month, Dynamics 365 Plan: From $210/user/month
NetSuite CRM
NetSuite CRM is a complete customer relationship management cloud solution that delivers a 360 degree view of the customers in real time. NetSuite CRM provides flexible and dynamic functionalities including Customer Service Management, eCommerce, Sales forecasting, and Marketing Automation.
Pipedrive
Pipedrive is the tool of choice for salespeople in scaling companies – the sales CRM pipeline platform that makes selling simple. Pipedrive keeps things moving, stops tasks falling through the cracks and kills the tedium of admin.
Pricing: Free for 14 days, Silver: $15/user/month, Gold: $29/user/month
Salesforce
Salesforce, the global CRM leader, empowers companies to connect with their customers in a whole new way. Salesforce helps you to constantly monitor everything from sales leads to support tickets, and from channel marketing to website analytics.
Pricing: Free for 30 days, Lightning Essentials: $25 USD/user/month (billed annually), Lightning Professional: $75 USD/user/month (billed annually), Lightning Enterprise: $150 USD/user/month (billed annually)
Sugar CRM
Sugar CRM enables businesses to create extraordinary customer relationships with the most empowering, adaptable and affordable customer relationship management (CRM) solution on the market. Sugar empowers the individual, coordinating the actions of customer-facing employees and equipping them with the right information at the right time to transform the customer experience.
Pricing: Free Trial, Sugar Professional: $40/user/month (billed annually) , Sugar Enterprise: $65/user/month (billed annually) , Sugar Ultimate: $150/user/month (billed annually)
Zoho CRM
Zoho CRM is an online customer relationship management (CRM) software that streamlines businesses sales, marketing, and customer support efficiently in a single system. Zoho CRM helps businesses to get an insight into the behavior of the customers and modify the business operations to ensure that customers are served in the best possible way.
Pricing: 15 days Free Trial, Free for 3 users, Standard: $12/user/month (billed annually), Professional: $20/user/month (billed annually) , Enterprise: $35/user/month (billed annually)
Key questions to ask when evaluating CRM software features
Purchasing a CRM can be an experience different from any marketing technology product.
You'll want to customize your questions depending on your needs.
But, in the interim, here are a few questions to get you going.
How much does the CRM cost?
This one's a no-brainer. You can't determine whether you're going to get a return on investment if you don't know how much the tool is going to cost.
How will this CRM help us to better achieve our goals?
What problems will this CRM help us solve?
How will this help us better serve our customers?
How will this allow us to work more collaboratively?
If your potential CRM can't answer these questions, then it's likely not worth investing in.
How comprehensive is this system?
Not every organization needs a complicated CRM. In fact, many are better off with a simpler solution.
A general rule is that a CRM should only be as comprehensive is that it needs to be.
Can we get a demo of the system?
Nothing quite compares to seeing how a CRM performs "in the wild".
Getting a demo accomplishes this, while also giving you a sense for the sort of service you'll get from the company.
Is it a cloud or on-premises solution?
Most CRM software solutions are in the cloud, which provides a host of advantages when it comes to cost and staying up-to-date.
You'll want to ensure the type of software on offer – whether it's cloud or on-premises – is what best suits your company.
Is the CRM mobile-friendly?
Keeping a CRM up-to-date is a lot easier when you can easily access it from a mobile phone or tablet.
You'll want to ensure you know the CRM's mobile capabilities before you buy.
How much data does the CRM provide?
As mentioned above, CRMs are an important provider of data you can use for decision-making.
You'll want to know how comprehensive the platform's analytics tool is.
How many users can have access?
Many CRMs are priced according to how many users will be utilizing the system on a regular basis.
This allows you to scale the system as you grow, but you'll also want to ensure the pricing model fits with how many users need to use the system now.
How frequently is the software updated?
CRMs are constantly changing.
You'll want to ensure you know in advance how often the system will be updated.
That way you'll get a sense for whether you'll be working with the most up-to-date version or not.
What is CRM
Customer Relationship Management (CRM) software is defined as the primarily tool that helps manage a company's relationships and interactions throughout a contacts journey from leads, potential customers, customers and even partners and suppliers.
CRM is a set of strategies and tactics aimed at creating effective relationships with current and potential customers.
The aim is to improve internal processes so that your company can better serve its customers and, ultimately, make more money.
Customer relationship management software is aimed at allowing employees at a company to better communicate around customer outreach.
CRM most frequently refers to CRM technology, usually a piece of software aimed at allowing employees at a company to better communicate about customer outreach.
What does CRM software do
CRM software acts as the nerve centre of your organization's relationships with its customers.
It forms a key piece of your CRM strategy, helping to build and improve relationships with customers and potential customers.
Organizations – particularly large ones – are complicated. Sales teams, marketing professionals and customer service reps are constantly gathering information about current and prospective customers.
But without a tool to collect that information, you can't use it. It won't be collected centrally, where you can analyze it. If some of your employees leave, key customer info could leave with them. Key dates can be easily missed, meaning important customer leads don't get a follow-up.
A CRM software program helps solve most (if not all) of those problems.
It provides a central database where you can collect the information you need to know about your current and potential customers.
It provides a system for automatically sending reminders about follow-ups and other key actions.
And, importantly, it also provides a means of forecasting future sales growth. Many CRM tools have robust analytics tools which can be used to predict what will take place next.
How does CRM software help
A CRM program is an essential tool for communicating, both internally and with your prospects/customers, on everything from cross-selling to up-selling and customer service.
It contains essential information on almost everything you need to interact with customers. This includes key contact information – emails, phone numbers, social media channels – as well as information about what was discussed at a meeting or on a sales call.
A CRM is the ideal tool for connecting with customers, improving internal communication and, ultimately, increasing profit by ensuring key communications with customers aren't missed and maintaining relationships with colleagues and suppliers.
Many CRM tools also connect with marketing automation programs. This allows you to directly send marketing qualified leads to your CRM, where sales people can follow up on them.
It's not just tactical goals, either.
CRMs can also be a key source of data for making important business decisions. Especially if you connect your CRM data to a lightweight BI tool like PowerMetrics.
Management can mine insights – such as sales velocity – that help to make improvements to your sales process.
How to build world class CRM reports and dashboards
Click each icon to see what's possible.
Best CRM software solutions
Agile CRM
Freshsales CRM
HubSpot CRM
Infusionsoft
Microsoft Dynamics 360
NetSuite CRM
Pipedrive
Salesforce
Sugar CRM
Zoho CRM
Read more from our Best Software Reviews series:
Related Articles