Best Team Collaboration Tools List
Published 2018-10-05, updated 2023-04-09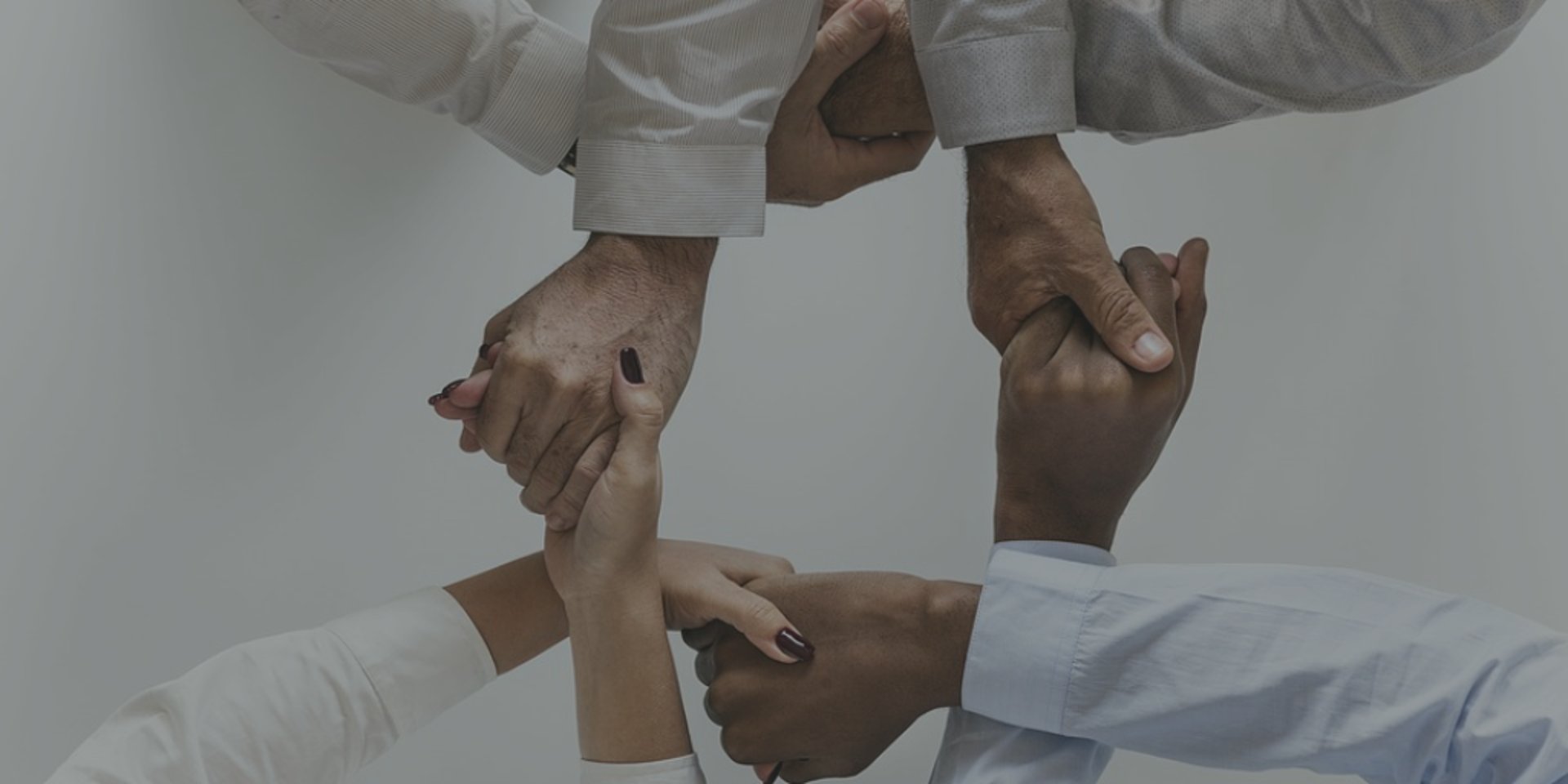 Summary - Looking for the best low-cost and free Team Collaboration tools? Use this handy software guide to find the solution that's right for you.
---
What is Team Collaboration Software
Team Collaboration software is a tool that allows your team to work better together.
It can improve the frequency and effectiveness with which your team communicates, make you more efficient, and save time.
This blog will cover:
Best Team Collaboration tools
Slack
Zoho Workplace
Podio
Evernote Business
Asana
Flow
Monday.com
Wrike
HelpJuice
What is your favourite tool?
Click here for more details on the Top Team Collaboration Tools
What does Team Collaboration Software do
Team Collaboration software aims to put everything you need to work with other people in one place.
The exact software can vary depending on your needs.
But in general, it includes:
Communication tools: One of the most important elements of team collaboration software is providing a place where team members can communicate with one another. This can be as straightforward as a simple chat function to more sophisticated tools that allow you to segment out conversations based on projects.
File sharing: There isn't a team out there today that doesn't work with files in one way, shape or form. Many Team Collaboration software tools will allow you to share, edit and collaborate on the files you are using to complete tasks. This can also include, in many cases, the added benefit of version control. That helps to ensure coworkers are looking at the most recent version of a file – not something that's way out of date.
Project management: The sole purpose of Team Collaboration software isn't project management. (That's an entirely separate tool). But it can help. One of the great benefits of Team Collaboration software is you can divide your communications up according to tasks and projects. That makes it easier to collaborate on projects while minimizing the chances an important task could fall through the cracks.
How do Team Collaboration tools help
Team Collaboration tools help in a few key areas:
They're faster: Sometimes, you just need to have a quick conversation with a colleague. A phone call or an email would take way more time than you need. Team Collaboration software allows you to quickly chat with your coworkers when you need a quick clarification.
They're simpler: Keeping all your workplace information organized is challenging enough. With features such as file sharing, calendars, and task assignment, Team Collaboration software helps simplify your work life.
They help eliminate emails: Is your inbox crammed full of messages that could be a quick conversation in-person but end up requiring elongated, elaborate email responses? One of the problems with email is that it's actually a pretty poor tool for collaboration. But because it's the original online communication tool, we continue to rely on it heavily in the workplace. Adopting Team Collaboration software helps you to unclog your inbox, freeing you up to focus on the most important tasks.
Improve communication: Is your office already too good at communication? Of course, it isn't (there isn't any such thing!). Team Collaboration makes communication easier. That increases the likelihood you and the rest of your team will stay more connected, informed, and engaged.
Make it easier to connect with employees working remotely: The days of everyone working in the same physical space are gone. Today people work outside the office on a near-daily basis. Some work remotely on a permanent basis. Others just work from home a few days a week. That means that you need to find a way to connect with everyone. Team Collaboration software can help bring even those working remotely closer together.
Best low-cost and free Event Management Software
Click on each software provider below for more info.
Slack
Slack is a cloud-based collaboration hub that connects organizations together by bringing the right people together with all the right information and tools to get work done. Millions of people around the world use Slack to connect their teams, unify their systems and drive their businesses forward.
Pricing Free: 10k team's most recent messages, 10 third-party or custom integrations. Standard: $6.67/user/month with unlimited searchable messages and custom integrations with shared channels, single-channel guests, and OAuth. Plus: $12.50/user/month with all Plus features, SSO Compliance Exports, and guaranteed uptime.
Zoho Workplace
Zoho Workplace is an integrated suite of productivity and collaboration apps to create, collaborate and communicate effectively in one place. Zoho Workplace bundles its app on email, document management, presentation, chat, and other communication tools in one platform.
Pricing Basic: $3/user/month with Zoho Mail, Docs, Zoho Office Suite, and Zoho Cliq. Professional: $6/user/month with full functionalities of Zoho Mail, Docs, Zoho Office Suite, Zoho Cliq, Zoho Meeting, Zoho Connect, and Zoho ShowTime.
Podio
Podio is a cloud-based collaboration service to build apps and set up workplaces to support preferred workflows. Podio has status updates, group messaging, individual chat, as well as audio and video calls.
Pricing is Free for 5 employees, Basic: $9 for user management and unlimited external users, Plus: $14 for light user roles, automated workflows, and read-only access.
Evernote Business
Evernote Business supports workplace productivity by collecting, organizing, and sharing information across teams. Evernote Business allows teammates to access, edit, upload, and share notes and files and onboard new teammates faster to onboard new team members faster.
Pricing Basic: Free with limited sharing capabilities. Premium: $9.99/user/month with all Basic plans but limited suggested content and integration functionalities. Business: $14.99/user/month (minimum 2 users) with full Premium functionalities.
Asana
Asana is a cloud-based project management tool for teams to track and manage the progress of projects. Teams of users can add tasks, assign them to team members, set due dates for completion, comment, and share relevant documents.
Pricing is Free for up to 15 team members, Premium: $9.99/member/month with timelines, advanced search and reporting, private teams and projects, and admin controls. Request a quote for the Enterprise version.
Flow
Flow is a flexible project and task management software for teams through project management, task tracking, resource management, team collaboration, and integrations/APIs. Flow's flexible team project management software enables planning ahead, setting priorities, and tracking projects from start to finish.
Pricing Flow: $4.79/user/month with unlimited tasks, unlimited teams, all integrations, and public API. Flow Pro: $7.99/user/month with Flow capabilities, workgroups, resource management, and project timelines. Request a quote for the Enterprise version.
Monday.com
Monday.com allows project management to track everything teams are working on by instantly seeing who's working on what and where things stand. Monday.com enables assigning teammates to specific tasks or projects, planning of workload, communication in one place, and time management capabilities.
Pricing (for 5 users) Basic: $34/month with 5GB of storage, simple search functions, and limited filtering. Standard: $52/month with 50 GB of storage, powerful search function, and unlimited filtering. Pro: $79/month with unlimited storage, unlimited guests, private boards, and tags.
Wrike
Wrike is a SaaS-based collaborative work management platform that helps teams and organizations reach operational excellence. Wrike is used by more than 16,000 companies in 130 countries to transform their operations, enabling them to deliver products and services at scale in the on-demand economy.
Pricing: 14-days Free trial, Free for 5 users, Professional: $9.80/user/month with full project planning and collaboration, Business: $24.80/user/month with robust work management with customization & executive dashboard reporting, Marketers: $34.60/user/month with a tailor-made solution for marketing & creative teams
HelpJuice
Helpjuice's easy-to-use and most powerful knowledge base software is designed from the ground up to help you scale your customer support and collaborate better with your team.
Pricing: Starting at $189/month for 15 users, 5 integrations, and all features.
Key questions to ask when evaluating Team Collaboration tools features
Click on each question below for answers.
Purchasing team collaboration tools can be a daunting task due to all the different choices out there.
You'll want to customize your questions depending on your needs.
But, in the interim, here are a few questions to get you going.
What do we need our Team Collaboration software to do?
Team Collaboration software can solve a variety of problems.
So the question then becomes: What do you need it to do for you?
Different tools offer different features.
Answering this question can go a long way toward evaluating the sort of Team Collaboration software that works best for you.
What sort of file sync features does the tool offer?
Version control – the ability to ensure you're looking at the most up-to-date version of a file – is a big advantage of many Team Collaboration tools.
Work with a lot of files?
You'll want to consider whether version control is a feature you need.
If so, you'll want to find out if files sync in real-time or not.
That's key to ensuring that you're working with the most up-to-date version of a document.
Can we customize who has access to what?
Some conversations at work need to remain private.
You'll want to ensure your tool gives you the power to customize who is able to see what.
How secure is the tool?
Workplace conversations, by necessity, contain a lot of sensitive information.
You wouldn't just anyone to be able to access them.
That's why you'll want to ensure whatever software you decide on is secure enough to protect your info.
What is the storage capacity?
From files to conversations, Team Collaboration tools need to store a lot of data.
If you don't have enough space, you'll quickly find important files and conversations going missing.
Don't miss out!
Ensure you have enough space to store all your data before you sign up for a tool.
Do we need a video conferencing solution?
Not all Team Collaboration tools are text-based.
Some offer video conferencing as a key component.
You'll want to consider this when deciding on the right Team Collaboration software for you.
How to build world-class Team Collaboration reports and dashboards
Let's use Slack as an example.
Build a Slack dashboard with Klipfolio
With Klipfolio you can build a custom Slack dashboard to track all your messages and projects without missing a beat. Keep track of your team's progress with a real-time dashboard and make the most of your Slack account. Learn how to connect to Slack with Klipfolio.
Why build a dashboard with your Slack data?
Showcases data in real-time with automatic updates.
Allows you and your employees to visualize your data.
Gives everyone access to the same information with easy sharing capabilities.
Allows for visualizations, colours, and indicators to make your numbers stand out.
Use custom Slack data requests to create dashboards
Within the Connector Gallery, you can create custom API queries to pull in data from your Slack account. Building custom queries allows you to specify the metrics and time periods that you want to track.
You can use these queries to build out custom visualizations in Klipfolio. You can also combine your Slack data with other relevant data (i.e. Google Drive) to get a deeper understanding of how you're performing.
Learn more about working with the Slack API and how you can start building your own Slack queries in Klipfolio.
Start a discussion.
Want to share your Slack dashboard or any other dashboard with your team via Slack? We make it easy for you by allowing you to share with a channel or user. Learn how here. PS - You can also share a klip or dashboard via email or by displaying them on TVs across your office!
Read more from our Best Software Reviews series:
Related Articles