Best Low-cost and Free Time Management Tools
Published 2019-03-01, updated 2023-03-21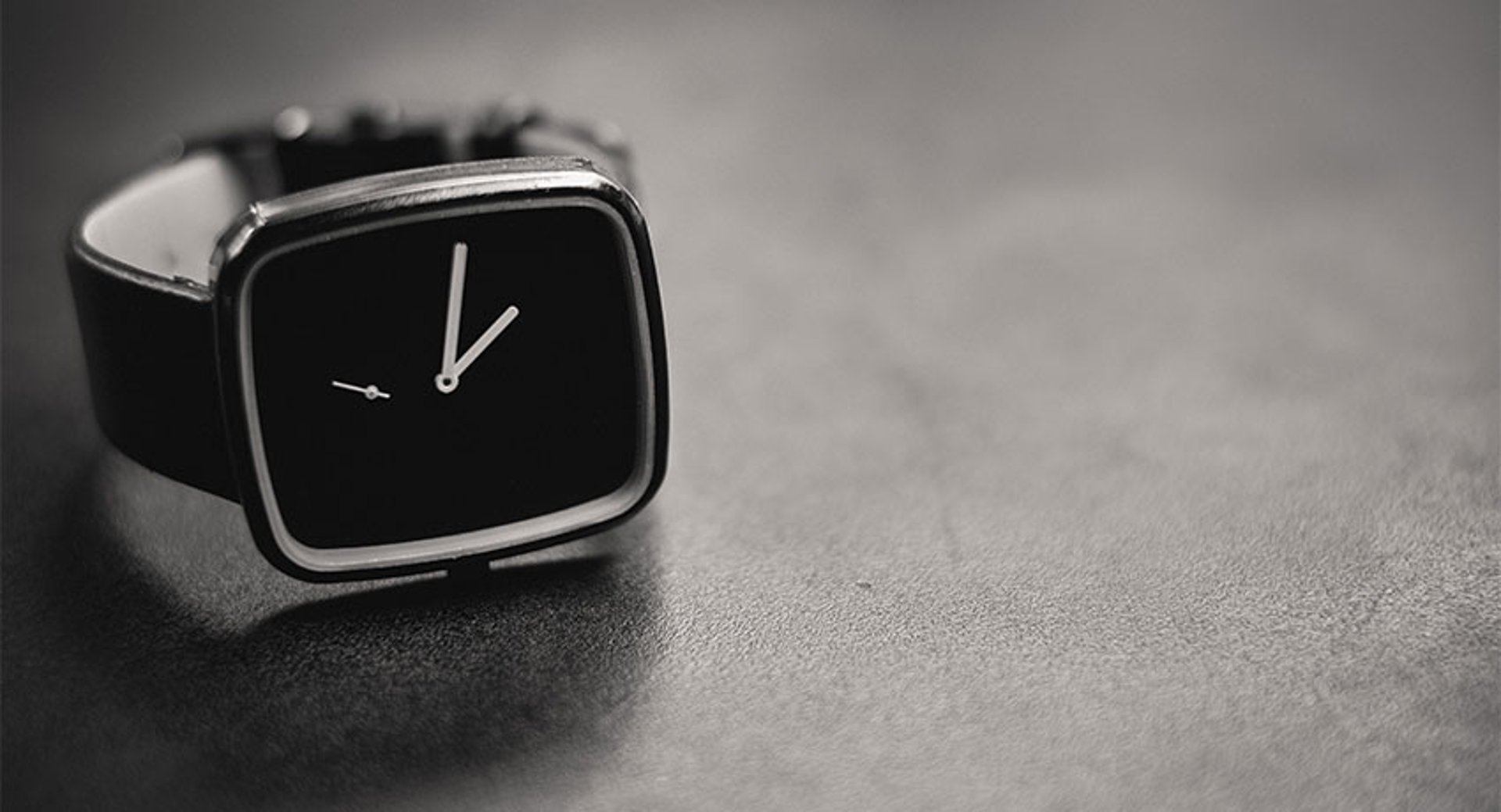 Summary - Use this guide to determine the best free and low-cost online time management software tools that are right for your needs. ?
---
There are only about 9 hours in an average work day, how effectively do you use them?
If you have a team with hordes of tasks and to-do that need to be parsed out and shared, I suggest you get your hands on a tool that will help.
To help you out, I've complied a list of...
The best time management software solutions for you and your team
Asana
Bill4Time
Harvest
Hubstaff
Monday.com
Teamwork
Timecamp
toggl
Trello
Wrike
So, that's the short of it.
But I'm guessing you didn't come here just to get our short list, right? Don't worry, the long of it is all here, too:
Best low-cost and free time management tools
asana
Asana helps teams organize and manage all of their work, from small projects to strategic initiatives. Rely on Asana to manage everything from company objectives to digital transformation to product launches and marketing campaigns.
Pricing: Premium: $9.99, Business: $19.99 (per user, per month billed annually). Free Trial.
Bill4Time
Bill4Time's web based time billing software was created with the guidance of law and consulting firms. Bill4Time is a leading web-based time billing software serving both small and large professional service firms primarily in the legal industry.
Pricing: Time & Billing: $27/user/month (billed annually), Legal Pro: $45/user/month (billed annually) and Legal Enterprise: $80/user/month (billed annually).
Harvest
Time tracking and invoicing software, Harvest serves the time tracking and billing needs of thousands of customers around the world, from freelancers to small businesses to departments within Fortune 500 companies.
Pricing: FREE 1 Person/2 Projects, Solo $12/month 1 Person/Unlimited Projects, Team $12/person/month 2+ People, Unlimited Projects
Hubstaff
Hubstaff is more than "time tracking software." They are building a platform that helps businesses with distributed teams operate more smoothly. They believe that companies will increasingly rely on freelancers that work partially or entirely remotely as part of team whose time needs to be tracked in a more unique way.
Pricing: Basic $5/month, Premium $10/month
Monday.com
Monday.com provides a SaaS-based team management platform designed to improve work processes and create an environment of transparency in business. The product structure is flexible to meet the needs of just two people working together, as well as complex workplace operations of thousands, spanning different departments and time zones. You can easily track time by project, campaign, team, and more.
Pricing: Four packages that scale depending on number of users. For 5 users pricing is Basic $34/month, Standard $52/month, Pro $79/month and Enterprise $157/month
NetSuite CRM
Teamwork is project management, help desk and chat software all in one, designed to maximize your team productivity, communication and overall customer management.
Pricing: Starter $7 per agent/per month, Plus $13 per agent/per month, and Pro $25 per agent/per month
timecamp
With TimeCamp you can quickly collect time data. Using automatic mode and precisely defining unique keywords for your projects and tasks there is a bigger chance that all billable minutes will be registered in your reports. This will enable you to bill your clients adequately to the time worked and generate accurate invoices.
Pricing: Solo Free for one user, Basic $5.25 per user/per month, Pro $7.50 per user/per month, and Enterprise $450 per month total
toggl
toggl claims itself as the insanely simple time tracking to kill timesheets. Their primary target is small businesses and freelancers and syncs with iOS & Android app for those users who are primary on the go.
Pricing: Starter $9 per user/month, Premium $18 per user/month and Enterprise with custom pricing
Trello
Trello is an easy, free, flexible, and visual way to manage your projects and organize anything. Trello is one of the most widely used ways to track projects with less focus on time management and more on tracking the tasks, to do lists, etc for each project to make sure it stays on track.
Pricing: Free really free forever, Business Class $9.99 per user/month and Enterprise $20.83 or less per user/per month
Wrike
Wrike a collaborative work management platform that helps organizations align work with the most important business objectives, create new efficiencies, and drive results. It brings out the best in teams by giving them a single digital workplace to manage all their projects.
Pricing: Free for 5 Users, Professional $9.80 per user/month, Business $24.80 per user/month, Marketers and Enterprise custom pricing
Key questions to ask when evaluating time management products
Click on each question below for more info.
Why do you need to track your time?
This is probably the most important question to ask when considering time management software.
If you don't know why you're tracking your time in the first place, then it's going to be difficult to evaluate the right solution.
Maybe you're just looking to track some time for a relatively small team.
Maybe you're a freelancer working on several projects for multiple clients at the same time and need personal time management software.
Maybe you'd like to get a better sense for how your team spends its day.
Whatever it is, defining the problem you're trying to fix is a crucial first step when considering Timesheet software.
What are you going to do with time once it's logged?
Pretty much all time management software makes it easy to log time.
What sets different programs apart is what you do with that data after you capture it.
Some tools are ideal for analysing where your employees spent their time.
Others are best for invoicing and billing clients.
Figuring out what's most important can make your search for a software tool a lot easier.
Does automated capture or time entry work best for you?
Some time management Software tools are simple.
You manually enter the amount of time you spend on a project so it can be captured in a central place.
But others offer a more comprehensive solution.
Automated time capture will follow your activity on your computer and then automatically allocate the time to certain tasks.
For example: The software will be able to "read" an email you sent, calculate the time you spent writing it, and then assign it to the correct project.
The tool works "behind the scenes" to capture how you spent your time.
Of course, it's not for everyone.
Some companies are suspicious that this will offer more accurate results than time entry.
Others are wary of potential complaints that automated capture could be an invasion of privacy.
You'll want to take this into account when deciding on the right Timesheet solution for your organization.
How important is time management collaboration?
Different time management tools offer different levels of access for different teams.
For example: Some organizations want everyone on a team to be able to see what time everyone else in the organization is logging.
Others want to reserve this data and reporting just for managers and other senior employees.
What is time management software
Time management software is a tool that allows you to keep track of the amount of time you and your team are spending on particular tasks.
It's particularly important for professionals who bill clients by the hour, such as lawyers, consultants and agencies, since this allows them to determine how much they can charge clients for.
But it also has other benefits as well. This includes:
Allowing managers to track how employees are spending their time
Keeping track of budgets
Managing projects
What does a time management tool do
Tracking time isn't easy – particularly if you work at a large organization with a lot of different jobs on the go.
Timesheet Software is designed to help make this easier.
It gives you a central place where you can collect information about how you and your team are spending their time.
That makes it easier to invoice clients, keep spending under wraps and make strategic decisions about how your team is spending its time to improve productivity.
The alternative to Timesheet Software is usually less appealing.
These include:
Writing your time spent down on a piece of paper
Using a spreadsheet
Using your memory to allocate time spent on projects
The advantage with Timesheet Software is in making it easier to manage time spent from a central location.
How do time management tools help for time management
How your employees spend their time is one of your organization's most important resources.
But most managers and executives are largely in the dark about where, exactly, employee time goes.
There could be projects that are getting way more resources than they are worth. Or perhaps important initiatives aren't getting enough love (time-wise, that is).
That's why it makes sense to track what your employees are spending time on – even if you're not a business that bills clients hourly.
With timesheet software you can begin to gather data on where your employees are devoting their workdays.
From there you can begin to make strategic decisions about how you'd like time to be spent in the future.
Time management software can also help in managing projects.
Many programs offer hybrid time management/project management functions.
This allows you to assign tasks to other team members then easily capture how much time they are devoting to each job.
If you are in an organization that bills clients based on hourly work, this can also be useful for invoicing
How to build world class time management reports and dashboards
Learn more by looking into these dashboard integrations:
Read more from our Best Software Reviews series:
Related Articles