Best Event Management Software List
Published October 4th, 2018, updated February 1st, 2023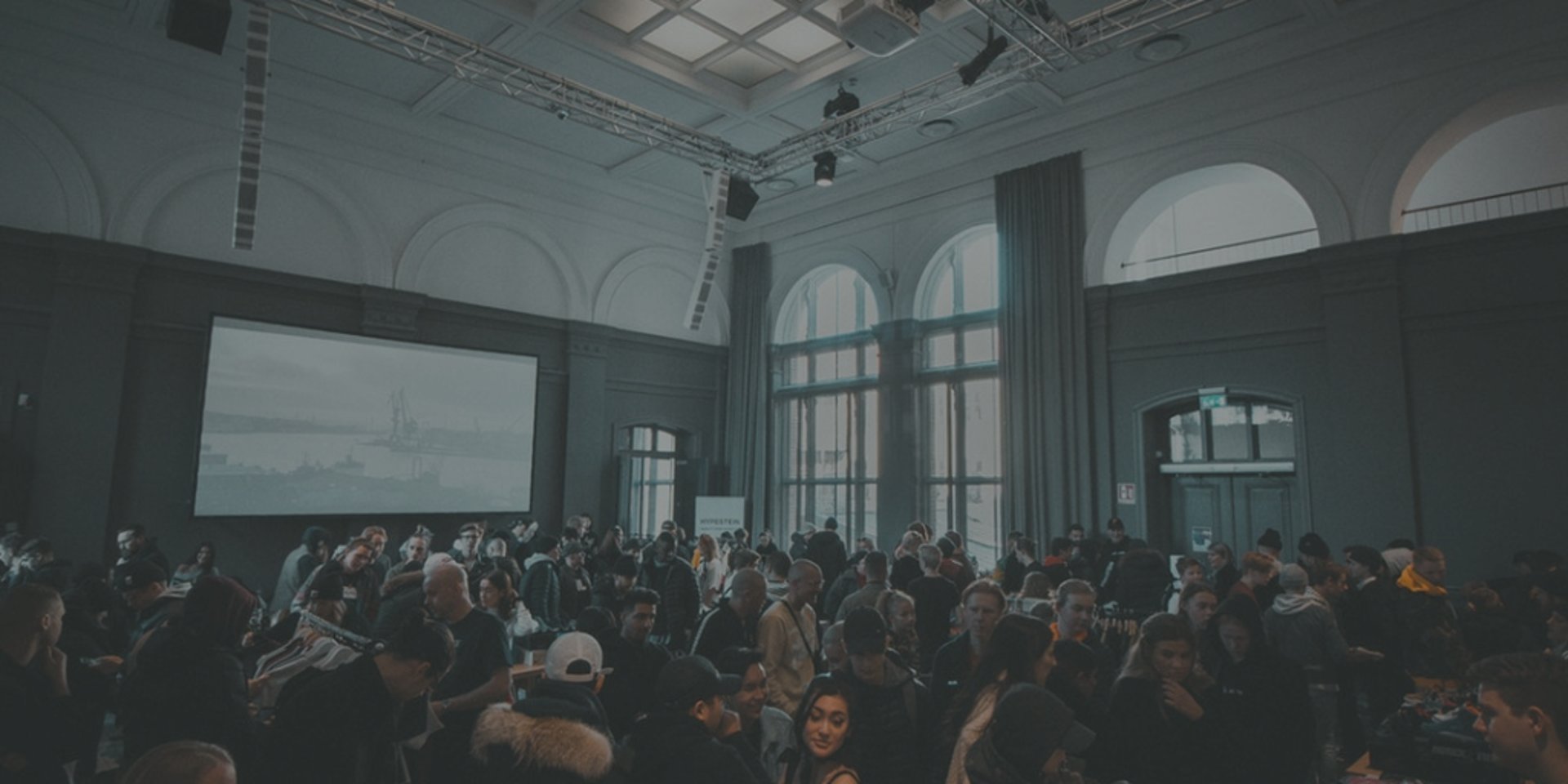 Summary - Looking for a low-cost or free Event Management software program? Check out our handy guide to find one that works best for you plus bonus material.
---
In this blog will cover:
Best low-cost and free event management software
Click on each software provider below for more info.
Bizzabo
Bizzabo is the world's first event success platform. It helps organizers create successful events by empowering them to build amazing websites, sell tickets, grow communities, go mobile and maximize event experiences - using a beautiful, user friendly platform.
Plans: Planner: Up to 1,500 registrations, Pro: Up to 3,000 registrations, Premium: Up to 6,000 registrations, Elite: Up to 20,000 registrations
Eventmobi
Eventmobi provides technology that empowers event marketers and planners to create incredible event experiences. Founded in 2010, EventMobi has been the trusted event technology platform of over 10,000 clients in 72 countries. From planning to marketing, management to measurement — at every stage of the event life cycle — Eventmobi is there.
Eventbrite
Eventbrite is the world's largest ticketing and event technology platform. The Eventbrite platform enabled hundreds of thousands of event creators to bring a variety of live experiences to life for hundreds of million fans – with cost effective, impactful tools, technology, and services.
Pricing: Free for Free Tickets, Essentials: 2% + CA$0.59/ paid ticket*, Professional: 4.5% + CA$0.59/ paid ticket*, Premium: Custom Pricing * Payment processing and taxes will apply to all packages
Social Tables
Social Tables connects the hospitality industry through effortless event planning that creates successful face-to-face events. Our innovative sales, services, and distribution platforms have helped planners and property professionals hold over three million amazing events.
Pricing: Essential: Free for 1 user till 5 active events, Professional: $99/month for 2 users, Advanced: $399/month for 3 users
Universe
Universe is a robust, on-demand social ticketing platform that allows event organizers to promote brands, sell tickets online, and manage all online events. The software allows organizers to connect and interact with the fans via helpful online tools and easy event creation functionalities.
Pricing: Free for Free Events, Paid Events: 2% + $0.99 per ticket (Standard Universe Fee), Enterprise Events: No Details
Gather
Gather is re-imagining the way events are planned, managed and executed, empowering thousands of restaurants and venues across the U.S. to successfully grow their events business. Gather's cloud-based platform helps teams streamline their event sales and management workflow, from initial inquiry through day-of execution, simplifying event planning for venues and their customers.
Pricing not available
Aventri
Aventri is the global leader in cloud-based analytics and data-driven end-to-end event management and venue sourcing solutions. The award-winning, open-source Aventri platform delivers innovative technology solutions to streamline the event process, providing real-time data and analytics on event performance, customer engagement, and increasing measurable event ROI.
Pricing not available
Key questions to ask when evaluating event management software features
Click on each question below for answers.
Purchasing an event management solution can be a daunting task due to all the different choices out there.
You'll want to customize your questions depending on your needs.
But, in the interim, here are a few questions to get you going.
Does it have good reviews?
Event Management Tools are in wide use these days.
That means there are a ton of reviews online for you to read up on.
Be sure to take advantage when you're considering which Event Management Software to buy.
Will I need to scale the program?
Some Event Management Software tools offer more flexibility in how many attendees you can register.
If you're planning to grow your event attendance – or offer different-sized events – it makes sense to use an Event Management tool that's scalable.
You'll want to be sure you have a tool that can grow as you do.
How do we pay for the solution?
Different Event Management Tools offer different methods for paying for the service.
Some are offered on a subscription basis. Others take a portion of ticket sales.
Still others are free to use for events with no cover charge.
You'll want to decide on the payment model that works best for your organization.
Does the program offer an event app?
One of the big advantages of Event Management Software is in how it streamlines the on-site event experience.
Having access to a mobile app makes this process easier.
Many tools allow you to check in attendees, assign tasks within your team or even by turning your phone into a walkie talkie for quick communication.
Check to see if the Event Management Software you're considering offers an app.
How comprehensive of a data analytics solution do I need?
For many, the need for Event Management Software is pretty straightforward: Help to register attendees and collect payment.
But bigger organizations frequently need a more comprehensive solution.
They don't just want to run events but learn from them to ensure they're offering the best experience possible.
If you fit this category, you'll want to consider a solution that offers data and analytics for you to analyze and learn from.
What integrations does the program offer?
Many Event Management Software tools integrate with other software you use, seamlessly connecting to other parts of your organization.
For example: Your event software may connect to your customer relationship tool. This allows you to automatically feed event attendees into the rest of your marketing funnel to publicize other events or sell products.
The more your Event Management Software can integrate with your other software tools, the simpler your life will be.
What is Event Management Software
Event Management Software is a tool designed to help manage and organize world-class events that offer a great experience for attendees and create a smoother and simpler job for organizers.
How do Event Management Tools help
Event Management Tools help in a variety of different ways:
They combine several different tools into one: Once upon a time event organizers used to rely on a variety of different tools to successfully organize events. Email send-outs would be done through one tool, registrations through another. Event Management Tools eliminate the need to be so dispersed. Instead you can combine these into one, allowing you to streamline and economize your efforts.
They save time: Event organization used to involve a lot of tedious steps like creating attendee lists and printing out name tags. Now, thanks to Event Management Tools, those jobs can be automated. That helps to save you time and effort that can otherwise be spent on turning out more attendees.
Make it easy to gather data on your attendees: How much do you know about who is attending your events? Event Management Tools can help to gather data on your attendees for everything from their demographic data to which marketing tactics are most likely to entice them to register.

Event Management Software is designed to help you out in every phase of organizing an event, from selling tickets to following up once the event is over.

Tools vary from software that can help with one element of the event organization process – such as ticket-selling – to other programs that can help with every stage of event organization.

Here are the areas where Event Management Software can make a difference:

Ticket selling: Event Management software can make it easy to sell tickets for your event. Many tools provide the ability to set up a site where you can collect attendees' information and payment.
Marketing: An event that people don't know about isn't going to be very successful. Event Management Software makes marketing easy by helping to coordinate efforts on everything from social media posting to setting up automated marketing emails.
Event organization: Tired of calling around getting quotes for everything you need for an event? Event Management software can help with that. Some tools can help you source quotes and complete other basic event organization tasks, helping you to save time and money.
On-site organization: Some Event Management Software tools simplify the on-site experience by making it easy to check people in. Others allow you to automatically complete other tasks that are a must-do prior to an event, such as printing out name tags.
Analytics: Event Management Software can be a rich source of data that you can mine for insights on who is attending your events.
Finances: Many Event Management Software tools provide what you need to manage finances, set budgets and collect revenue.
Post-event wrap-up: Events aren't over when the last attendee leaves the building. Many organizers like to gather feedback from attendees through initiatives like post-event surveys. Some tools will also allow you to automatically add attendees to your customer relationship management tool so you can stay in touch with them for future marketing efforts.

How to build world class Event Management reports and dashboards

Let's use Eventbrite as an example.

Use pre-built Eventbrite data requests to create dashboards

Within the Connector Gallery, you can select the pre-built data requests we've created for Eventbrite to pull in data like:

Attendees Report
Event Lists
Traffic Report
Categories
Sales Report
User Details

Best Event Management software solutions

Bizzabo
Eventmobi
Eventbrite
Social Tables
Universe
Gather
Aventri
Related Articles