Best Web Analytics Tools List
Published 2018-10-10, updated 2023-03-21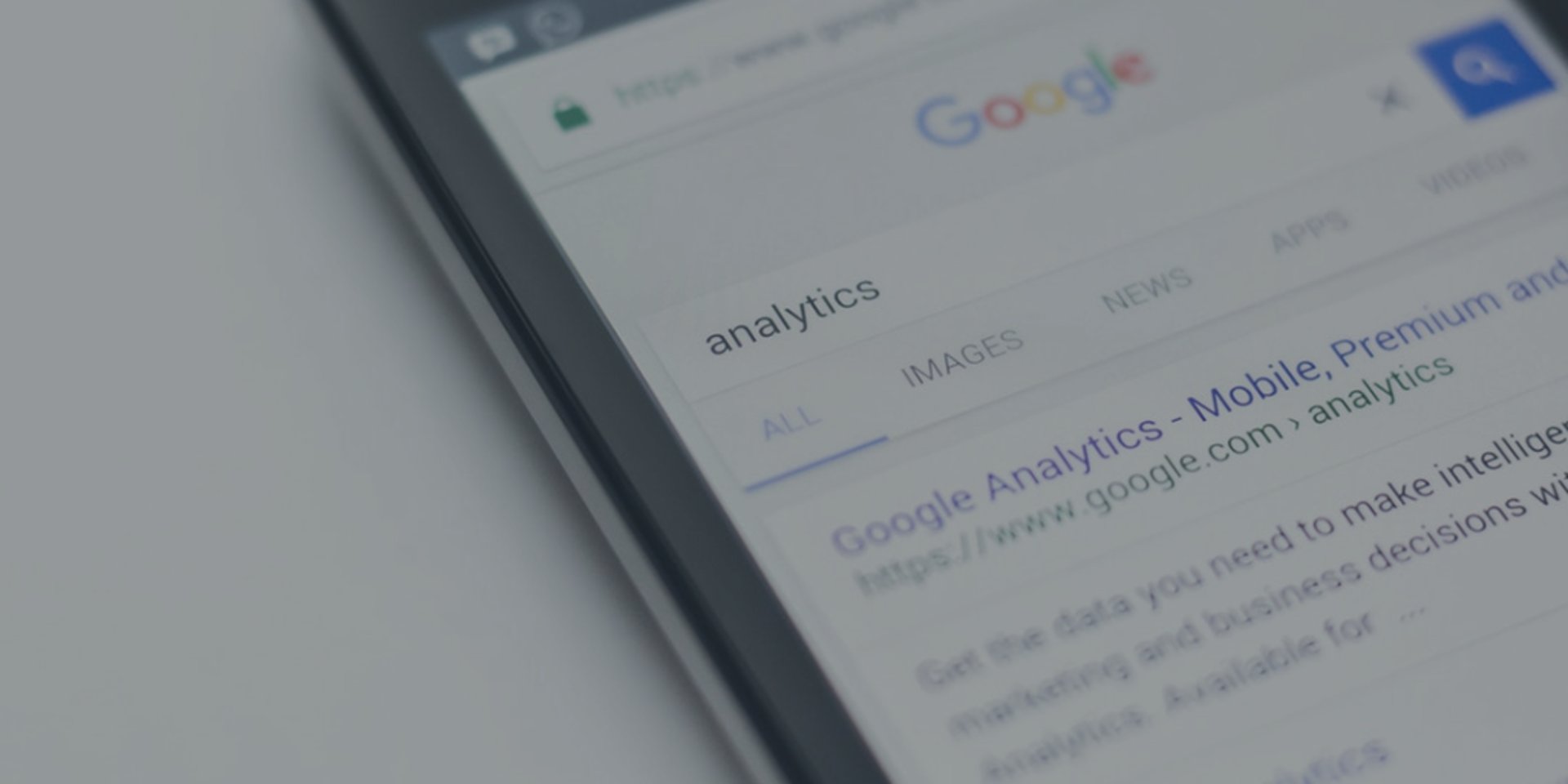 Summary - Decide on the best low-cost and free web analytics software with this comprehensive guide
---
What is Web Analytics
Web analytics is a set of strategies and tactics for measuring the behaviour of your target audience as it interacts with your website.
It seeks to answer key questions about how your audience is using your website, including:
How many visitors your website is receiving
The sources of traffic to your website (examples: Google search results, social media)
The types of devices visitors to your website are using (examples: Tablets, mobile phones, desktop devices)
These answers can then form a key part of crafting your strategy.
By knowing more about who is using your website and what they're doing with it, you can build – and tweak – your strategy to better reach them.
In this blog will cover:
Best Web Analytics software solutions
Google Analytics
HotJar Analytics
Adobe Analytics
Crazy Egg
Matomo (formerly Piwik Analytics)
Amplitude
Pendo
Click here for more details on the Top Web Analytics tools list
What does Web Analytics software do
Web Analytics software is an essential tool in your web analytics strategy.
It collects the data from your website and organizes it so that you can check up on your key performance indicators, learn more about your audience and make improvements to your website.
Web Analytics software performs a number of key functions:
Collection: You can't manage what you don't measure. And you can't measure data that you don't collect. One of the most important roles of Web Analytics software is the actual gathering of the information. In most cases, this means installing a tag on your site that collects user information from visitors.
Management: It's not enough to just collect data. It also needs to live somewhere. Web Analytics software houses your data so that it can be accessed and sorted at any time.
Analysis: Static data that can't be sliced and diced is of no use to anyone. Web Analytics software gives you the tools to extract the information you're looking for after it's been collected.
Take Google Analytics, the world's most popular Web Analytics tool, for example.
It operates through a piece of code that's installed on your site. That piece of code collects data about your visitors – the pages they look at, what sort of browser they're using, how long they've spent on your site.
Then Google Analytics provides you with access to this data through its software platform. This is what makes it easy to quickly pull the information for which you're looking.
Web Analytics software allows you to apply all of these principles – collection, management and analysis – to your business.
How does Web Analytics software help
Web Analytics software helps by keeping you on top of one of your most important resources: Your website.
It gives you all the tools you need to:
Measure how you are performing against key goals
Unlock insight that can help improve your marketing and user experience strategies
Dive deeper into who is engaging with your content
Here's an example.
Let's say you see a drop in conversions for a particular month. A look at your Web Analytics data might reveal that the number of users who visited your site with their phones dropped off.
This means you'll probably want to take a deeper dive into your website and/or marketing campaigns to see what's up.
Maybe those changes you made to your site last month have made it basically impossible for anyone with a mobile device to navigate.
Maybe your marketing team has stopped targeting mobile devices in the ads they run.
Maybe it's because of a drop-off in searches through Google.
Whatever it is, you'll want to get to the bottom of it.
The beauty of Web Analytics software is that it's comprehensive.
Tools like Google Analytics collect the data so it can be sliced and diced according to the user's specific goals.
What happens after that is up to you.
Best low-cost and free Web Analytics software
Click on each software provider below for more info.
Google Analytics
Google Analytics is a freemium web analytics software offered by Google that tracks, analyses and reports website traffic. Google Analytics lets you measure your advertising ROI as well as track your Flash, video, and social networking sites and applications.
Pricing: Free to use till 10 million hits per month per property, Request a quote for the Premium version (Analytics 360)
HotJar Analytics
HotJar Analytics is a powerful Analysis software that allows you to measure and observe user behavior, see what users do, and gives the 'big picture' of improving site's user experience and performance/conversion rates.
Pricing: 15-day Free Trial, Basic: Free Forever till 2,000 pageviews/day, Plus: $29/month till 10,000 pageviews/day
Adobe Analytics
Adobe Analytics is an industry-leading solution that empowers you to understand your customers as people and steer your business with customer intelligence. Adobe Analytics provides reporting, visualizations, and analysis of Customer Data that allows Customers to discover actionable insights.
Customized Pricing: Select, Prime, Ultimate
Matomo
Matomo (formerly Piwik Analytics) is a free and open source web analytics platform to gather and analyze important information about users through various KPIs. Matomo has been downloaded over 3.6 million times and are used by various companies such as Forbes, Sharp and Oxfam.
Pricing: Free open-source software with no data limits. Cloud-hosted version Individual: $7.5/month for 5 websites and 5 team members, Startup: $25/month for 30 websites and 30 team members
Amplitude
Amplitude is a product analytics service that makes it easier for companies to understand user behaviour, marketing and business intelligence. Amplitude is being used by over 12,000 companies such as Square, Postmates and Dropbox to get instant powerful insights to drive user engagement and retention.
Pricing: Free with limited functionalites Request a quote for the Growth (Dropbox-equivalent teams) and Enterprise (Microsoft-equivalent teams) version.
Pendo
Pendo is a product engagement platform with features for in-app analytics, surveys and feedback, and guidance. Pendo provides complete visibility into how your features are used and by whom.
Pricing: Free to design, deploy and measure NPS surveys in app or website. Request a quote for Pendo Product Cloud: product analytics, surveys and polls, personalized guides and in-app announcements.
Key questions to ask when evaluating Web Analytics software features
Click on each software provider below for more info.
Purchasing a Web Analytics can be an experience different from any marketing technology product.
You'll want to customize your questions depending on your needs.
But, in the interim, here are a few questions to get you going.
What do I need my Web Analytics software to accomplish?
This is where any discussion about your Web Analytics needs to start.
If you don't know what you're trying to achieve with Web Analytics, you can't possibly begin to think about what you will need out of the business intelligence tool you are considering.
By asking yourself what you need to accomplish, you ensure that your Web Analytics software is an extension of – rather than a drag on – your overall marketing strategy.
Can I accomplish what I need with a free tool?
Trying to achieve your goals using a free tool is the best place to start when considering which Web Analytics software to use.
There are a ton of free options out there that will work for most organizations.
For example: Google Analytics.
It's by far the most popular Web Analytics tool in part because it's free.
But it's also a pretty comprehensive Web Analytics software solution.
Site visits, key conversion goals, return on investment – all of these are possible to measure with Google Analytics.
For most organizations, that's more than enough.
If not, what do I need with a paid tool?
Free Web Analytics software is great.
But it's not always powerful enough for everyone.
For example: Crazy Egg is a paid Web Analytics software tool that allows you to "heat map" pages on your site.
This allows you to see where users are tracking their mouse so you can optimize key pages accordingly.
It's a feature that's not included in most Web Analytics software – including Google Analytics.
That's just one instance, though.
Paid tools offer a lot of features that aren't available with free tools.
How many resources do I have to devote to this?
The cost of Web Analytics software varies wildly depending on the tool.
Take Google's suite of tools.
Their pricing model goes from free in the case of Google Analytics to upwards of $150,000 US (per year) in the case of Google Analytics 360.
The costs don't end with the subscription service, either.
Other costs you'll want to account for could include one-time set-up fees you'll need to pay to the vendor or, if you're installing the software yourself, an outside consultant.
Don't forget to factor in extraneous costs either. This could include the internal employee hours required to set up and learn the tool.
How technically proficient is my organization?
Some Web Analytics software can be complicated and involved to install.
Then, once it's up-and-running, you'll also need to be able to use it to gather the data you're looking for.
For example: Google Analytics offers a multi-part course that introduces users to how to use the software.
And that's just for a free tool.
Every Web Analytics tool is different, so you'll want to ensure you have the resources to use the tool to the fullest.
Are we more interested in reporting or analysis?
Web Analytics serves several functions.
It allows you to check in on the status of your marketing campaigns – in other words, to track what you already know is important.
But it also allows you to uncover insights you didn't know – in other words, to tell you what you should be looking at but aren't already.
These two goals, reporting and analysis, are more present in some software tools than others.
For example: Google Analytics is great for tracking against your KPIs.
But it's not as ideal for revealing insights of which you weren't previously aware.
This is what you'll want to decide when analyzing what Web Analytics software to buy.
How reliable is the tool?
A constant concern in the world of Web Analytics is reliability.
Can I trust the numbers I'm looking at?
Would I feel comfortable passing them on to a superior?
Can our organization base important business decisions on what the tool is telling us?
If your answer is anything other than "yes" to these questions, then you'll want to consider how valuable the software is going to be.
Web Analytics software programs are not created equal when it comes to reliability – some, including Google Analytics, have been known to offer inaccurate data – so you'll want to assess this and its importance to you before buying.
How many users can have access?
Many CRMs are priced according to how many users will be utilizing the system on a regular basis.
This allows you to scale the system as you grow, but you'll also want to ensure the pricing model fits with how many users need to use the system now.
How frequently is the software updated?
CRMs are constantly changing.
You'll want to ensure you know in advance how often the system will be updated.
That way you'll get a sense for whether you'll be working with the most up-to-date version or not.
How to build world class CRM reports and dashboards
Let's look at Google Analytics as an example.
Develop custom Google Analytics dashboards to create advanced dashboards and reports. Use the Google Analytics Query Explorer to bring rich data sets into Klipfolio. Combine your Google Analytics data with services like Facebook Ads, HubSpot, and more to build dashboards in PowerMetrics.
Most important Google Analytics Metrics
The top 10 key web analytic metrics monitored:
Users
Sessions
Average session duration
Percentage of new sessions
Sessions by channel
Pages per session
Goal completions
Goal conversions
Pageviews
How to build a Google Analytics dashboard?
Choose to build a custom dashboard or choose from a pre-built Klipfolio dashboard.
Connect your data. Upload any Analytics report to Klipfolio with built-in integration.
Select your metrics. Figure out what's important for you and your team to track.
Design your dashboard. Customize your visualizations, change colors, and add some indicators.
Custom Google Analytics data sources
Connect to your Google Analytics data using app connectors to build custom dashboards.
Read more from our Best Software Reviews series:
Related Articles