Most Click-Through Data Is Wrong, and Here's Why
Published 2018-08-29, updated 2023-02-01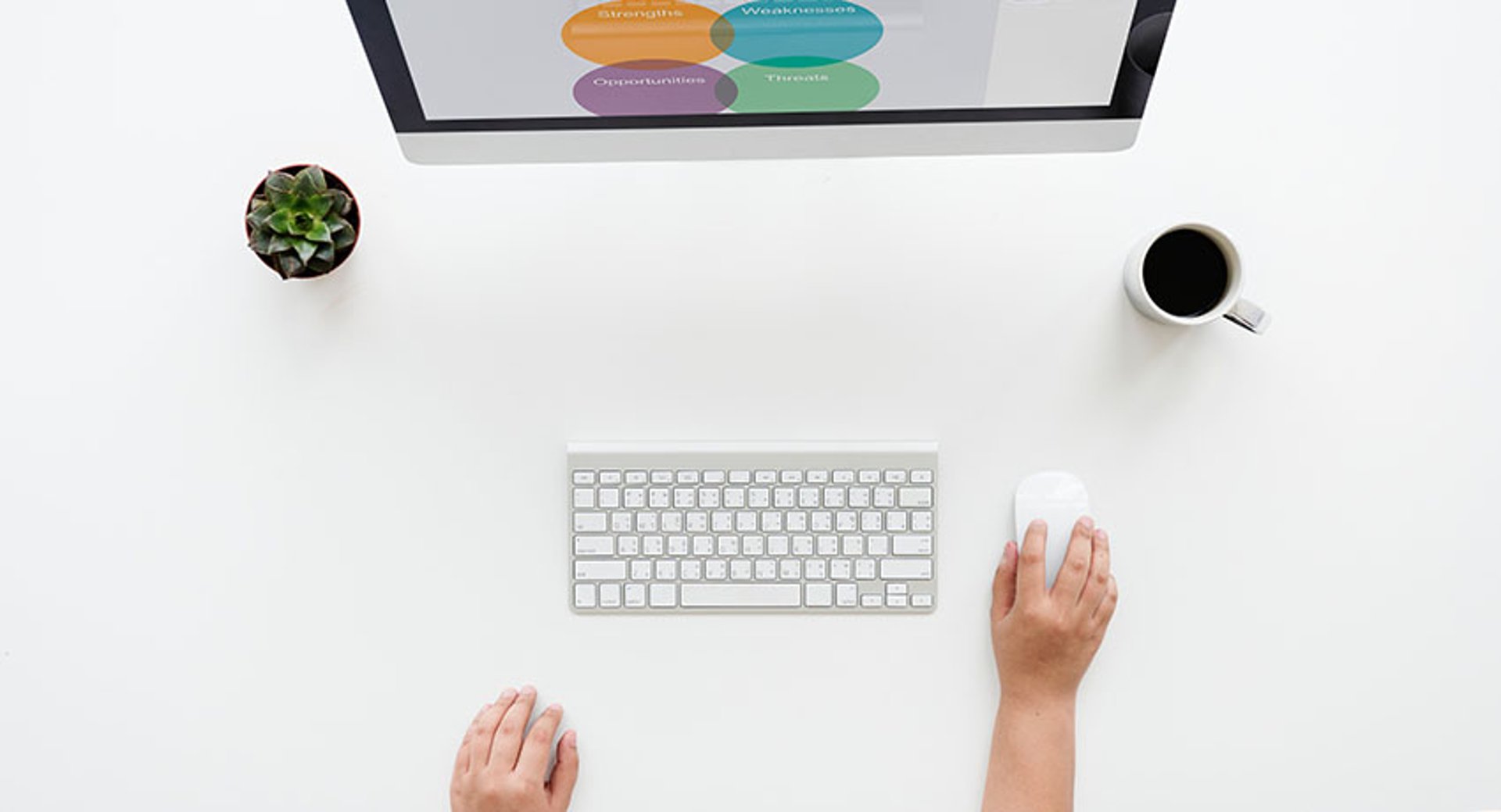 Summary - Like all things, measuring email effectiveness involves identifying the right metrics. And, according to research from Demand Metric and Return Path, poorly defined metrics are one of the greatest challenges facing marketers today. Perhaps that's because most default to tracking high-level metrics like open and click-through rates (CTRs)…
---
Like all things, measuring email effectiveness involves identifying the right metrics. And, according to research from Demand Metric and Return Path, poorly defined metrics are one of the greatest challenges facing marketers today. Perhaps that's because most default to tracking high-level metrics like open and click-through rates (CTRs)…
When measuring the art of copy and the science of performance statistics, open rates can be used to help you assess the effectiveness of your subject lines, email text and, for applications like Google Inbox, the design of your company logo.
Similarly, studying CTRs is a great way to assess the quality of your email content. After all, the purpose of an email is to convince or persuade your reader to take the suggested action presented in the email. Unfortunately, not all marketers calculate click-through rates in a manner that provides real data insights for critically evaluating the effectiveness of their email marketing efforts. Marketing automation giant, HubSpot even emphasizes this fact in their 2016 blog post…
Irrelevant Data Points
Let's explore HubSpot's misguided CTR formula above.
Bottom line — the only recipients that can click on your email messages are those who open them in the first place. Period. That's why including recipients who didn't open your email messages in your click-through rate calculations doesn't make too much sense, does it?
How Marketers Incorrectly Calculate Unique Click-Through Rate
Unique Recipients that... Clicked ÷ Total Recipients
About six months ago, I ran into a situation where a client was calculating their click-through rate against a list of over 100k contacts. This was a re-engagement campaign with a list of recipients that had not opened an email in 18 months, and only 1,423 recipients opened the client's first email. It was a successful campaign overall, but the CTR calculations were inaccurate.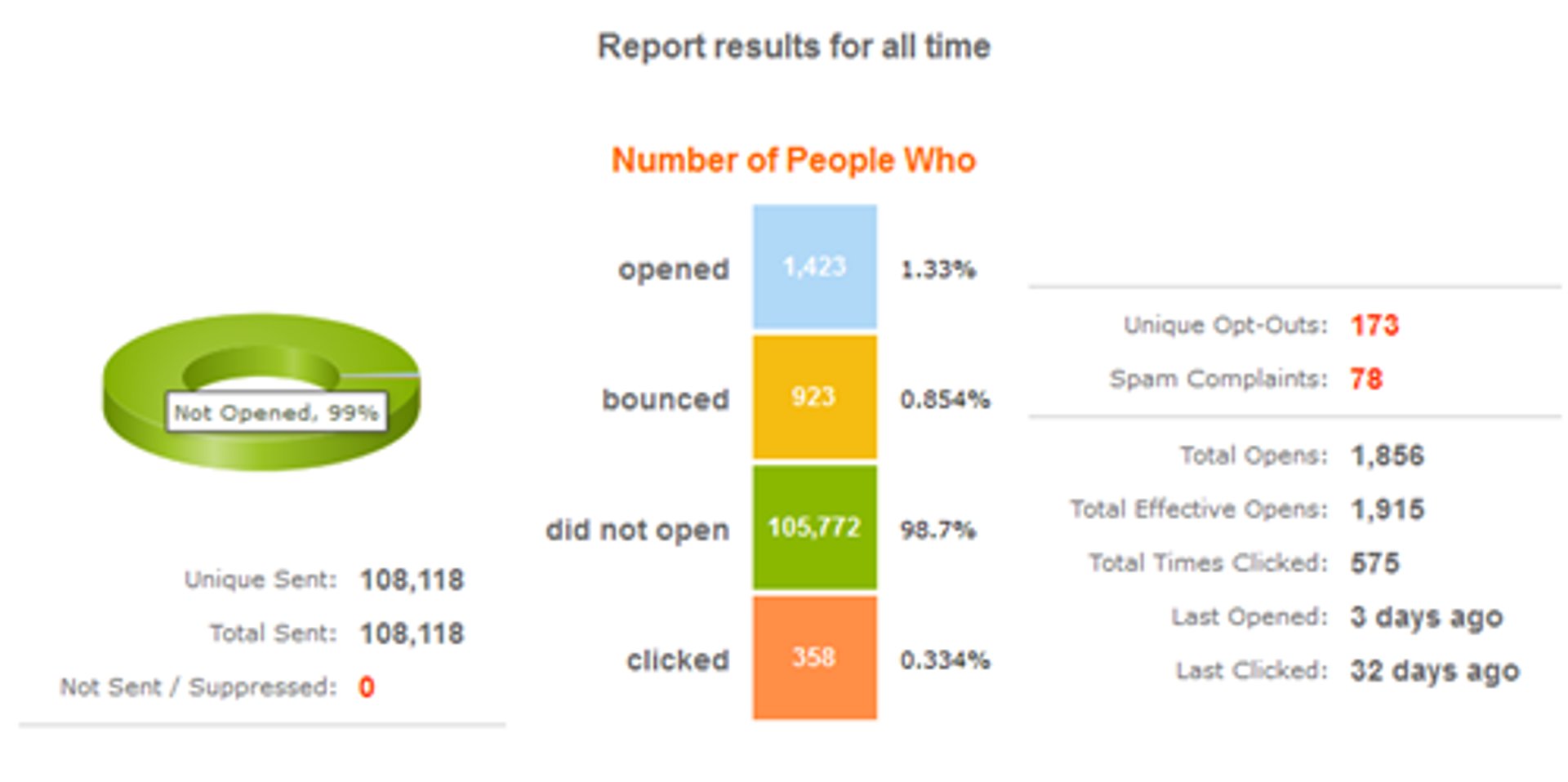 As you can see, the click-through rate was calculated at 0.334%, which is a correct figure when measured against the number of unique recipients. However, is it safe to say that this is an accurate representation of how the email content performed when just 1,423 recipients opened the email?
Calculating a True Click-Through Rate
The next time you want to evaluate the effectiveness of your email content, ask yourself, "If an email recipient didn't open my message, should they be used in my unique click-through rate calculations?" You may find your email content is doing an effective job of generating traffic and engagement.
Let's take a look at the unique click-through rate metric. Unnecessary data points, like users who don't open messages, could be used when assessing click-through rates. It's as simple as this:
True Unique Click-Through Rate
Unique Recipients that Clicked ÷ Unique Recipients that Opened
Applying that to the example from above, the client actually recorded a click-through rate of 25.2%! Your benchmarks may vary, but I'd consider that to be a successful email message for a re-engagement campaign.
Critically Evaluate Your Email Data
As you can see, not all marketers do an effective job of calculating email click-through rates. When you take the extra steps to calculate more accurate, insightful data, you can:
Determine the overall effectiveness of your emails
Identify which elements of your email marketing require further attention
Segment your email lists based on their level of engagement and send relevant messaging that's proven to work in the past
So…Why Is This Even Important?
Let's say we're sending a prospect newsletter to 100,000 people.
Using the traditional method of measuring click through rate (clicks/sends), we should expect around a 3% CTR. Month to month our CTR might look something like 3.1%, 2.9%, 3.2%, 3.5%, etc. Was the first email really 0.2% more effective than the second email?
Compound this question with the fact that your Marketing Director really wants to know what was effective vs. ineffective in the newsletter. With the traditional method, measuring the success of each email send becomes an exercise in comparing tenths of a percent and very hard to quantify.
Now run the example calculating the CTR by dividing clicks by opens. Presumably the numbers would resemble 23.4%, 19.5%, 27.3%, 33.3%. etc. Doesn't the picture become clearer? The last email had a click through rate at least 21% higher than all the rest. Now you have some statistics you can take to the bank.
"I find this method not only a great way to quantify our program successes," said Brandon Palmer, digital marketing specialist at Access Marketing Company, "but also a great starting point when digging deeper into what caused the increase in engagement."
Dave Moll is the digital marketing manager at Access Marketing Company. For over 15 years, he's designed and implemented tracking pipelines for countless B2B companies across a wide range of platforms, including Facebook, LinkedIn, Twitter, Act-On Software, HubSpot, Google AdWords, AdRoll and more! When he's not building custom dashboards in Klipfolio, he's fronting one of Denver's hottest cover bands or watching Arsenal FC slip, yet again, to the middle of the English Premier League table.
Related Articles