Black Friday Cyber Monday metrics for eCommerce stores
Published 2018-11-21, updated 2023-03-21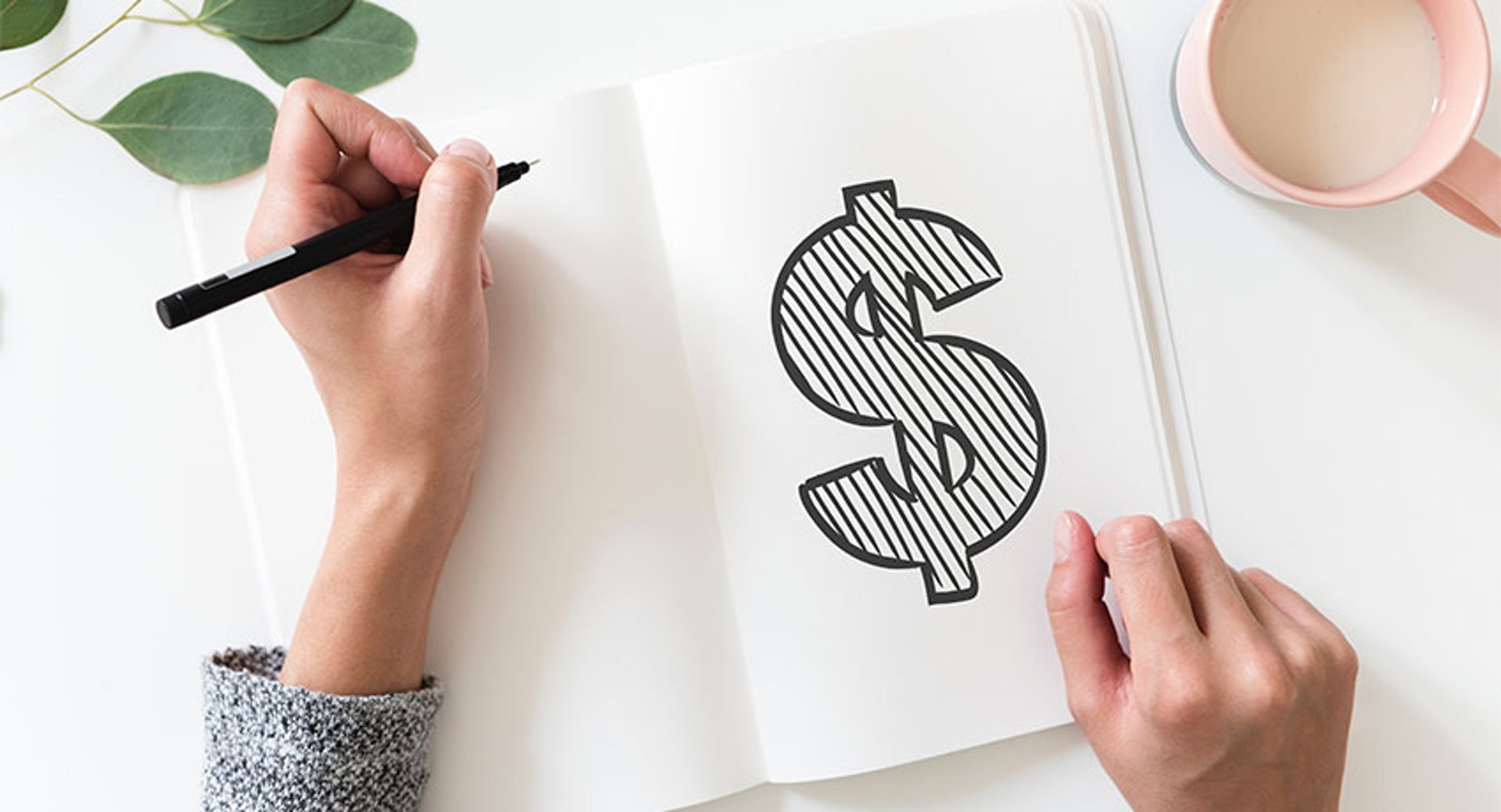 Summary - This post looks at the best metrics for measuring ecommerce success over the Black Friday Cyber Monday shopping period.
---
Black Friday is a harried time for ecommerce stores in North America.
More revenue. More deals. More sales. And it's all over and done with in just a few days.
If you're not careful your black Friday could quickly turn into a red November on your balance sheet.
That's why adopting the right metrics in advance is so important.
With some effective key performance indicators, you can ensure your Black Friday Cyber Monday sales stay where they're supposed to: In the black.
In this post we'll take a look at how you can decide on metrics that help measure success for your store, as well as some sample key performance indicators you might want to consider adopting.
What is Black Friday and Cyber Monday
Black Friday Cyber Monday is an annual sales and marketing event for retailers and ecommerce stores.
It begins the day after American Thanksgiving (which takes place on a Thursday) with Black Friday and concludes a few days later on "Cyber Monday", a concept originally created to persuade customers to shop online.
Sometimes sales start early and others run past Cyber Monday. But generally the four days between (and including) Black Friday and Cyber Monday is when most activity takes place.
Until recently Black Friday was largely only popular in the United States. But in the past few years it's also spread to the rest of North America (and even places around the world).
What does Black Friday Cyber Monday mean for ecommerce stores
Black Friday Cyber Monday is useful opportunity for ecommerce stores and retailers to boost revenue.
Here's why:
Shopping is on consumers' minds: Black Friday Cyber Monday happens at a time when a lot of consumers are already thinking about shopping. The holiday season is right around the corner, meaning consumers are starting to consider buying gifts for friends and family. Plus (if they live in the United States) they have some extra time off to go to stores or peruse products online. All this creates fertile ground for ecommerce stores hoping to boost their revenue totals.
It's a chance to get rid of some old inventory: The secret behind a lot of Black Friday deals is that they aren't (entirely) about boosting revenue. They are also about getting rid of some old products. A lot of Black Friday sales take place on products which are nearing the end of their model year, allowing retailers to move out old inventory before new ones come in to replace them.
There's a time limit on deals: Black Friday Cyber Monday takes place during a defined period of time. This forces consumers to make a quick decision about whether they want to take advantage of your sale offer. That allows ecommerce stores to entice customers into making a choice about some products they might have been eyeing.
Black Friday Cyber Monday: What to consider
Black Friday Cyber Monday is different from most times of the year for ecommerce stores.
The ad spends are usually higher than most other times. Revenue is (hopefully) greater than usual. There is more store traffic.
That's why it's helpful to adopt metrics that measure the special circumstances behind Black Friday Cyber Monday campaigns.
This includes:
Mobile friendliness
Being mobile-friendly is always important for ecommerce stores. A greater and greater number of online purchases are taking place on mobile devices these days.
But it takes on an entirely new importance at Black Friday Cyber Monday time.
Consumers are bombarded with offers from retailers in the four days after Thanksgiving. If they try to shop on your ecommerce site and find it to be slow or unresponsive, they probably won't think twice about abandoning your store and moving on to the next offer.
What's more, consumers (at least those in the United States) are busy during Black Friday Cyber Monday.
Spending time with friends and family or even shopping in brick-and-mortar stores are also vying for their attention. That makes them prime candidates to access your site from a mobile device.
Ensuring your site loads quickly and has a smooth checkout process across all devices is essential to your Black Friday Cyber Monday preparations.
Site capacity
If all goes according to plan, you're going to see a lot more traffic to your online store over the Black Friday Cyber Monday period.
The last thing you want is see your site crash due to the rise in visitors.
That's why one of the factors you'll want to consider when preparing your store for Black Friday Cyber Monday is its ability to handle site traffic.
To do this, run a few tests to determine what an increase in traffic to your site would do. Tools (such as this one) can help you forecast what that would look like.
Email marketing tactics
When it comes to Black Friday Cyber Monday, there is more than one way to skin the proverbial cat.
But many ecommerce experts agree on one point: Email marketing is a key tactic for driving sales on Black Friday Cyber Monday.
When you're building out your metrics for measuring success during this period, be sure to include something that accounts for your email marketing tactics.
Ad spend
It should come as no surprise that ad spends during the Black Friday Cyber Monday are high.
It becomes essential, then, to closely monitor how and where that money is spent during this period.
Ecommerce stores need to be constantly monitoring their ad spends to ensure they are achieving positive results. That means moving ad budget to better-performing channels or, if necessary, cancelling ad spends entirely.
Black Friday Cyber Monday happens over a short period of time. If you don't monitor your ad spend closely you could wake up on Tuesday morning with a bunch of wasted ad dollars.
Black Friday Cyber Monday sales tactics
Sales tactics on Black Friday Cyber Monday have their own logic.
One such example: The "loss leader" sale.
Many retailers and ecommerce stores will offer a "door crasher" deal on a sought-after product to get consumers in the door (or, in the case of ecommerce stores, on site). From there, stores hope, buyers will be interested in stocking up on full-price or less heavily discounted items to make up the difference.
Another tactic (referenced above) is to give heavy discounts on discontinued or end-of-year items.
Others prefer to give across-the-board discounts (20 per cent off the entire store!) or a certain amount off when they reach a particular limit.
You'll want to be clear on your plan in advance so you can adopt the right metrics for measuring whether it is successful or not.
Black Friday Cyber Monday metrics worth adopting
The metrics you adopt for Black Friday Cyber Monday will be unique to your business.
You can't just copy and paste what we've included below.
Instead, these can help inspire you to find the right ones for you.
Email conversions
This one is obviously dependent on email being a major part of your Black Friday Cyber Monday marketing strategy.
But if it is, you'll want to see how successfully your email campaigns are performing at converting your subscriber list into customers.
Page load time
Exactly how quick does your site load?
With Black Friday you don't want to be left guessing.
Tools like Google Page Speed Insights can give you an exact read on how fast your ecommerce store is, as well as offer recommendations for how it can perform better.
Pay extra-close attention to how your site is performing on mobile – a fast desktop site won't necessarily translate to people's phones.
Mobile site visitors/conversions
So many people shop on mobile devices these days that a lack of phone conversions is a sign that you may not hit your revenue targets.
A discrepancy between mobile conversions versus other device formats is a sign that either:
Your site isn't loading or is making checkout difficult on mobile devices
You aren't reaching as many users as you want to
Abandoned cart rate
Getting users to add products to their cart is good, of course.
But it's also just the first step in earning revenue.
A high cart abandonment rate is a sign that something is turning your customers off of completing their purchase.
Maybe high shipping cost or a technical issue is preventing them from completing their purchase. You can calculate the Average Basket Size (ABS) and Average Basket Value to determine if this is the case.
Whatever it is, you'll want to know it's taking place so you can find a way to entice those users to return and complete their purchase.
This is where an email offer or remarketing ad campaign can help to entice users back to your store.
And don't be afraid to remind them that your Black Friday Cyber Monday deals won't be around forever.
Return on ad spend (ROAS)
Planning on running ads to boost revenue during the Black Friday Cyber Monday period?
You'll want to keep a close eye on how they're performing.
Otherwise, you could find your budgets spinning out of control with little to see in return.
Return on ad spend (ROAS) can help prevent this from happening.
It will give you a sense for how your overall ad spend, as well as individual channels, are performing.
This can help you reallocate your spend to better-performing channels, or, if necessary, cancel them entirely.
Or maybe your ads will perform so well you'll want to find some extra budget to help boost revenue.
Monitoring ROAS can help you with all of this.
Conclusion
Black Friday Cyber Monday is a busy time for ecommerce stores.
But that's no excuse for forgetting about your metrics.
The right KPIs can help you stay on track as you kick off the holiday shopping season.
Mark Brownlee is a digital marketing strategist in Ottawa, Canada.
Related Articles