How to write KPIs in 4 steps
Published 2022-10-03, updated 2023-06-26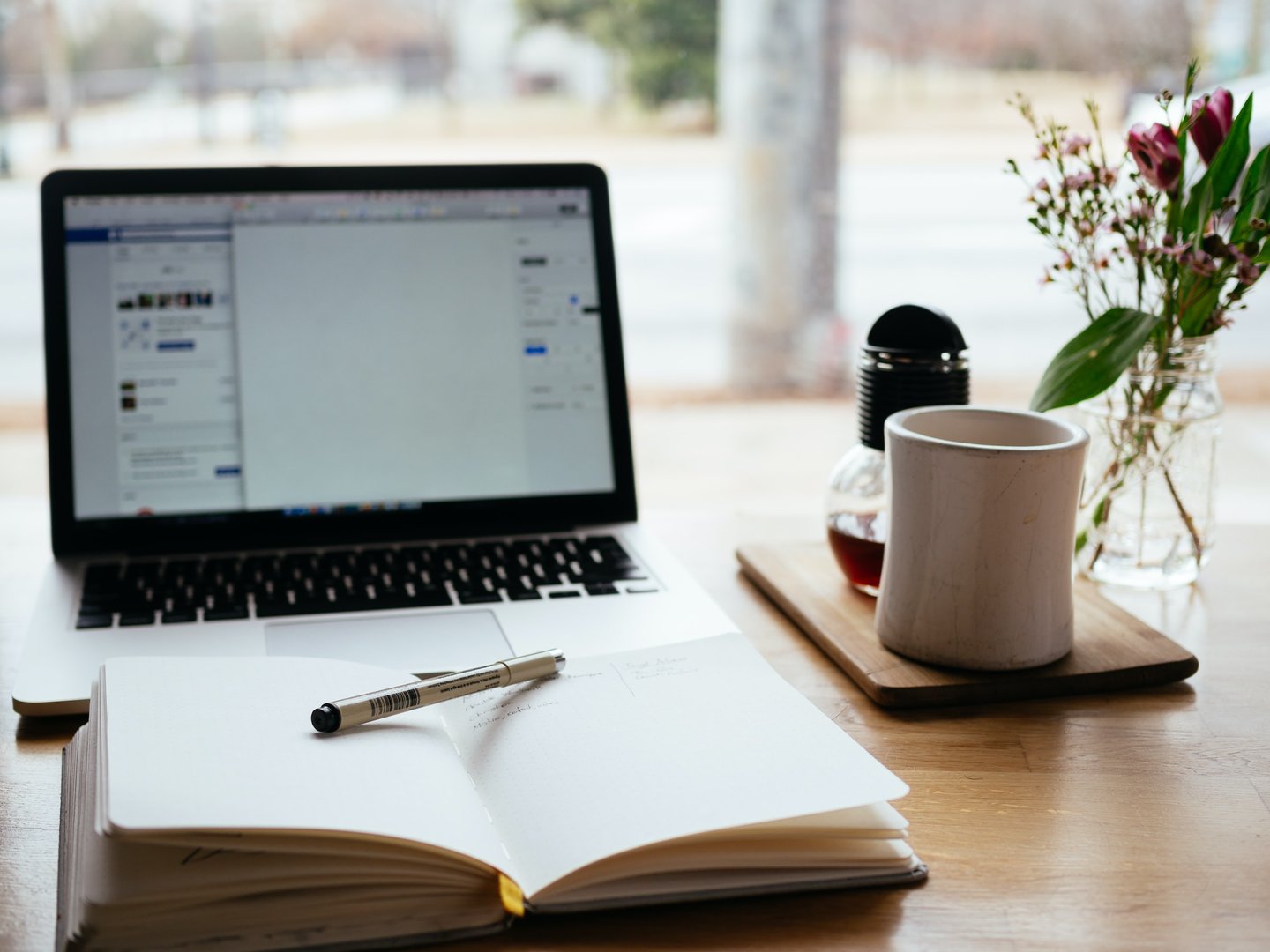 Summary - KPIs measure ongoing performance by providing you and your team with an overview of how the business—holistically or at a department level—is performing against their goals. Here are 4 steps to follow to write great KPIs for you and your team.
---
KPI stands for key performance indicator, an essential ingredient when it comes to making business decisions. KPIs measure ongoing performance by providing you and your team with an overview of how the business—holistically or at a department level—is performing against their goals. 
So, you have a business strategy, and you have goals and objectives. Now it's time to write your KPIs so you can measure your progress towards achieving those goals. 
4 steps to write KPIs for your company (with examples)
It's important that KPIs are customized to your business situation and developed to help you achieve your goals. Follow these 4 steps to write clear, measurable KPIs.
1. Write a clear objective for your KPI
Your KPI should be connected with a key business objective. Without aligning your KPI to a business objective, you're working towards a goal with no impact for your organization and no thread to your overarching company goals. A KPI needs to be more than an arbitrary number, too. KPIs should tie into the strategic objectives of your organization and outline the steps you're taking to achieve it. 
For example, let's say the company wants to increase revenue by 10% this quarter. You're on the marketing team, so you look at this company-wide goal and set a KPI for your team: increase marketing qualified leads (MQLs) by 15% this quarter. This goal contributes to the overall revenue goal for your company because qualified leads = potential revenue.  
2. Share your KPI with stakeholders
KPIs are a form of communication. They should be succinct, clear, and relevant. Communicate your KPIs with your stakeholders. Give context: Explain what you're measuring and why you're measuring it. Share your KPIs with employees and stakeholders so they are aware of the direction that you or your team is going.
When you withhold that information, it can create misalignment among teams. Listen for feedback and questions so you can identify and refine how you communicate your goals and KPIs. A good tip to remember is that KPIs should inspire action. 
If we're using the MQL example that I noted above, you'll likely want to share your KPI with the teams that it will directly impact: sales. An increase in MQLs will result in an increase in sales qualified leads (SQLs) and wins, so it's best to inform teams that will see impact from your KPIs so you can work together to reach your goals.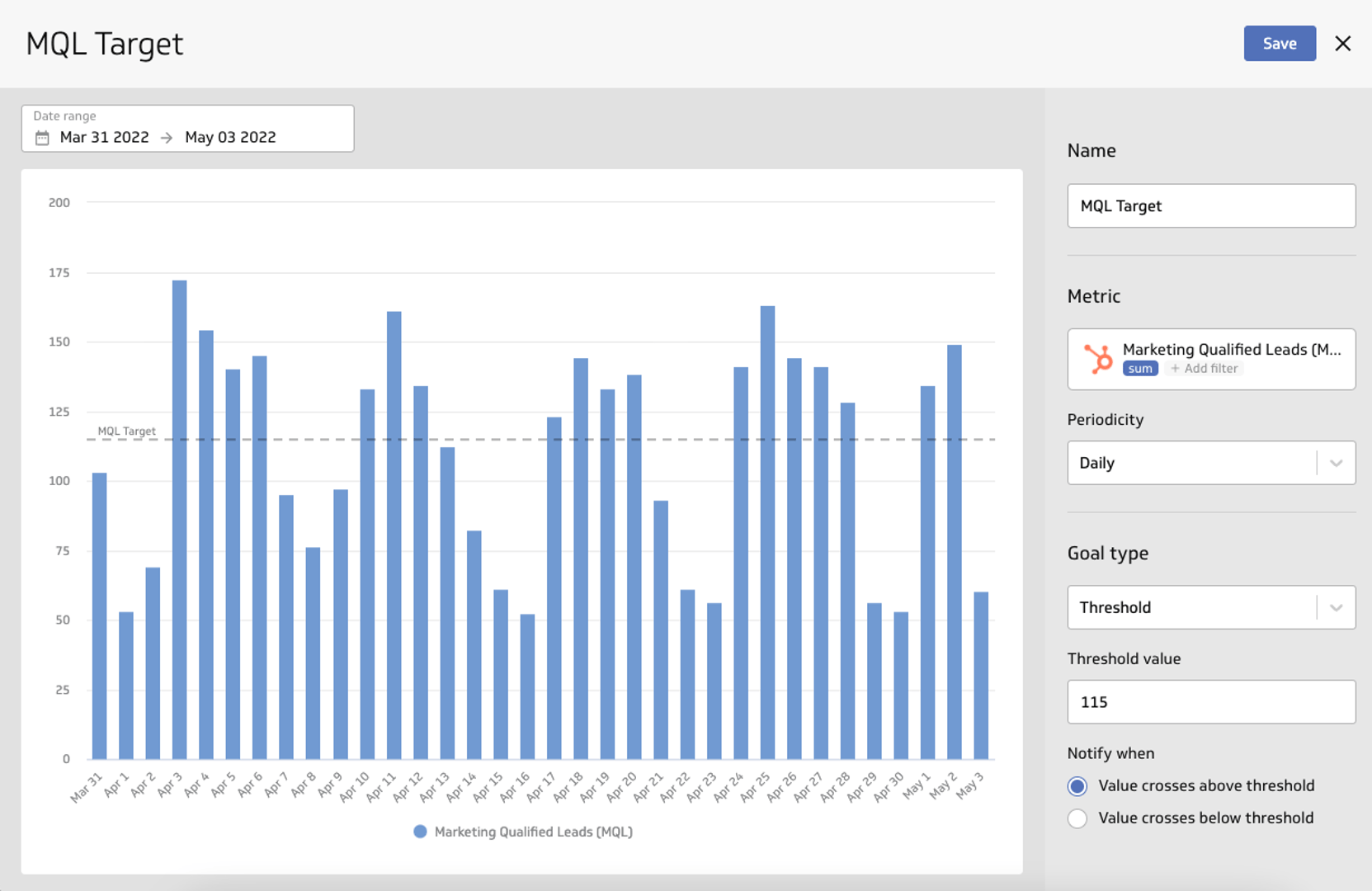 3. Review your KPIs on a consistent basis
Review your KPIs on a consistent basis. Review your KPIs from two perspectives: your progress against the KPI (by looking at your business metrics) and your progress to determine the effectiveness of the KPI. If you're not making any progress, your KPI may have missed the mark and it's time to iterate. Don't be afraid to iterate, either! KPIs should be reviewed consistently so that you have time to refine it if need be. 
To review your progress against the marketing qualified leads KPI, you could track marketing qualified leads, MQL to SQL conversion rate, and lead to win rate. When you look at these metrics, ask yourself: Are the numbers where they should be in order to achieve my KPI? Am I making steady progress towards my goal? Are there any areas of concern that we should investigate further? If your MQL metric is trending downwards compared to previous months, it's a clear indication that you're off track to achieve your KPI. 
4. Create actionable KPIs
Here are 5 ways to create actionable KPIs.
Review business objectives:

Remember, KPIs aren't static. Your KPIs should evolve as your business objectives evolve and your actions should change with them.

Analyze your current performance:

Are you setting achievable targets? Analyzing your performance is essential to understand your areas of success and areas of improvement. Look at your historical performance data, too, to set a baseline for what you've accomplished in the past using a platform like

Klipfolio

. 

Set short and long term KPI targets:

Set your long-term goals (whether it's quarterly or yearly) and then work backwards to identify the milestones (or short-term targets) that you need to reach along the way. This way you can continually reassess and change course as you work towards your bigger targets.

Review targets with your team:

Teamwork makes the dream work! It's an old adage, but it remains true. It's important that everyone remains in-the-know so you're all working towards the same end goal.

Review progress and readjust:

Make it a habit to check in on your status. KPIs aren't set-it-and-forget-it. Regularly check-in against your performance and relevance of your KPIs. And once you make it a habit, it'll get easier every time.
Now that you have the 4 steps to write a KPI, here is what your KPI would look like if we use the MQL example. 
Question
Answer
What is your desired outcome?
I

ncrease MQLs by 15% this quarter

Why does this outcome matter?

An increase in MQLs will result in a higher ratio of sales qualified leads and wins

How are you going to measure progress?

The increase in MQLs based on lead scoring in our CRM

How can you influence the outcome?

Optimize content for funnel stages, implement an email nurture campaign, and develop sales collateral

Who is responsible for the business outcome?
Marketing team
How will you know you've achieved your outcome?
Volume of MQLs will have increased by 15%
How often will you review progress towards the outcome?
On a weekly basis
And that's it! 4 simple steps to consider when you're developing and writing your KPIs.

If you want to know more about key performance indicators and how you can incorporate them into your daily workflow, read about business KPIs.
Related Articles