We tried out Airtame for our own wallboards - here are the results
Published 2016-05-24, updated 2023-02-15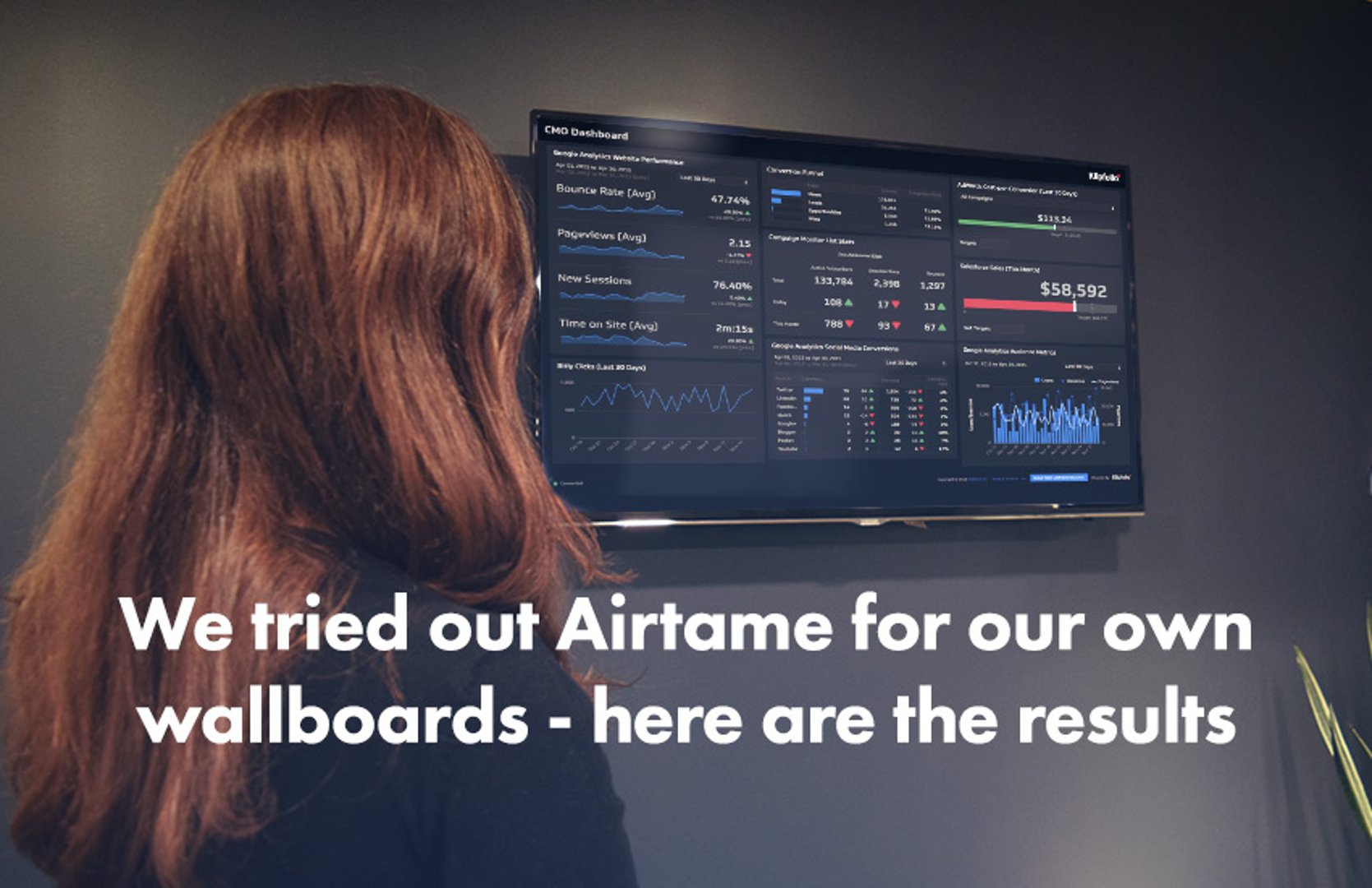 Summary - We had a chance to test out the Airtame in our own offices. Our marketing team used the Airtame on our wallboard to stream our Marketing Performance Dashboard. Check out the results!
---
We had a chance to test out the Airtame in our own offices. Our marketing team used the Airtame on our wallboard to stream our Marketing Performance Dashboard. But before we talk about our own experience, we'll give you a little background info on Airtame.
What is Airtame?
Airtame is a small wireless HDMI device that plugs into the HDMI port of any screen or projector. It's used to stream data from your device to a screen or monitor. What's really unique about Airtame, unlike other wireless HDMI devices, is the fact that nothing has to be plugged into your computer or smartphone. All you have to do after connecting the device is download the Airtame app and stream your content to the screen from any major computer platform, tablet, or smartphone. Airtame is wireless HDMI streaming for dashboards, meeting rooms, and classrooms.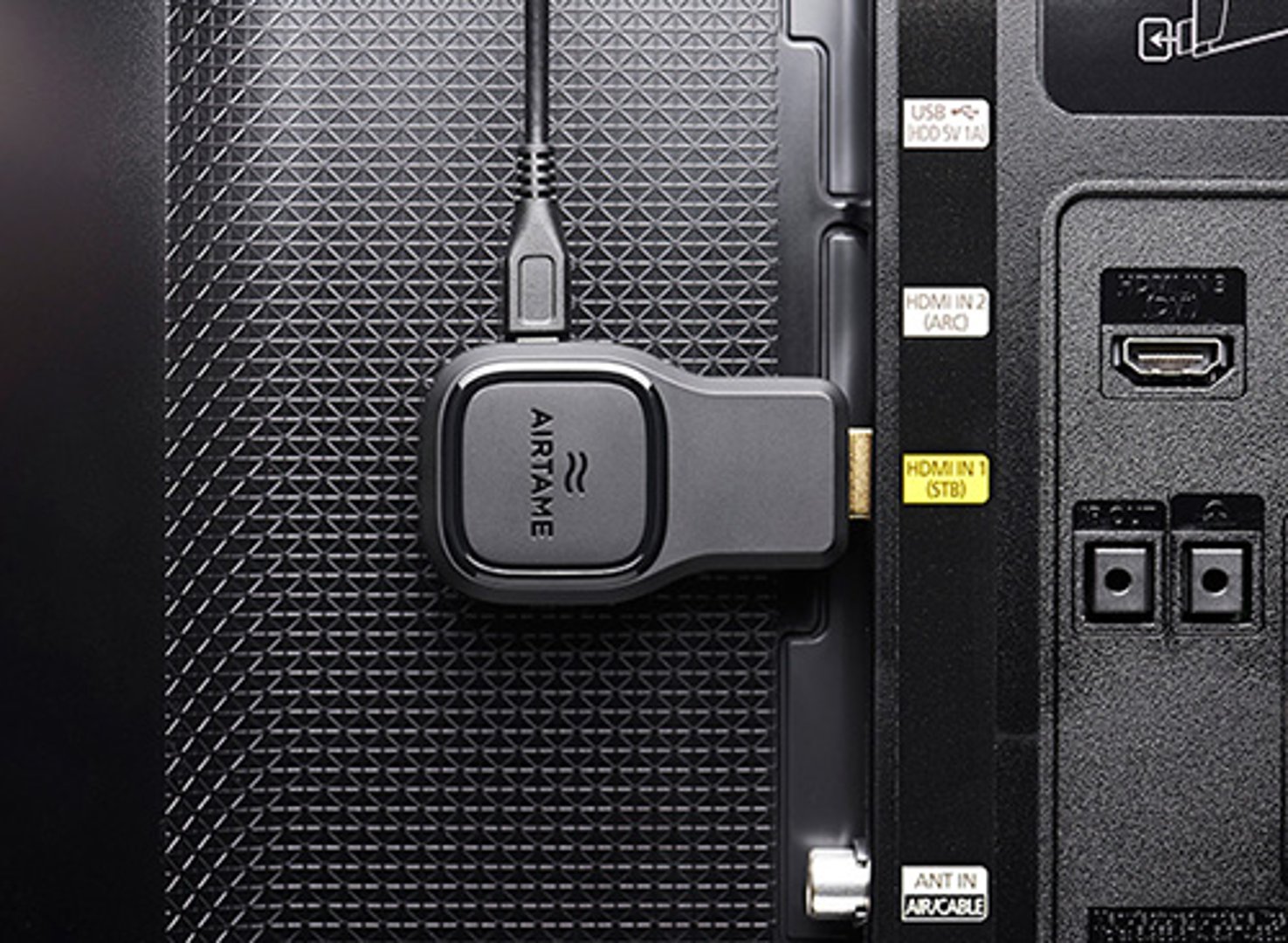 What we thought of Airtame
Let's just start by saying we were hooked.. Wireless streaming for our very own dashboards? Yes please.
We started this entire process by hooking up the sleek Airtame to our very own marketing wallboard monitor. Is was simple, the Airtame was placed into the HDMI port and fit nicely against the wall. Step one, done.
After hooking up our Airtame, we followed along with the simple Airtame instructions for dashboards. Step two of the whole process is connecting the Airtame to our WiFi, just a few clicks and we were all connected. What's really cool about the Airtame, is that you can create a new dedicated Airtame WiFi that allows guests to easily display their own screens without having to use office WiFi credentials. Step two done, piece of cake.
Last step in the process was to select the dashboard we wanted to display on our tv. We used a published link to display our daily Marketing Performance Dashboard. Step three, complete. The results? Our Marketing Performance Dashboard was displayed on our wallboard and looked absolutely perfect. It was as easy as that.
Our marketing wallboard now displays our Marketing Performance Dashboard without any wires or casting from our end. This was the biggest benefit to me personally since I used to volunteer as the team's dedicated Chromecaster. I no longer have to have a separate tab open and when I'm away in meetings, the dashboard is still up for the team to see. Even when I walk into the office in the morning, our screen is automatically displaying our Marketing dashboard. Talk about making a team data-driven! Overall, the Airtame has been a huge success. Our team is incredibly happy with the performance of the device and the fact that there is no work to be done on our side. That being said, there are a few items on our "wishlist" that would make this product even better!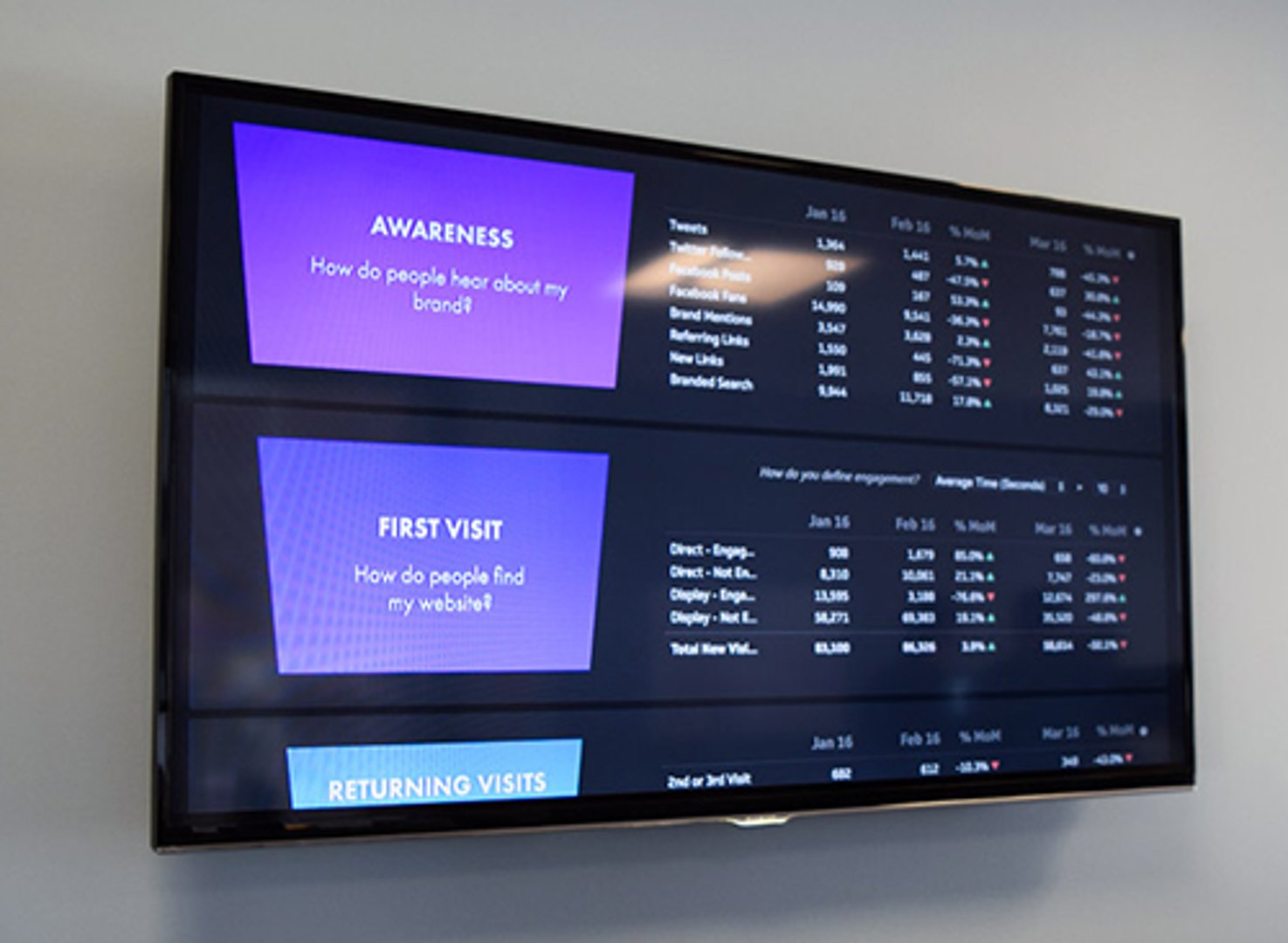 Our Wishlist
1. Rotating through dashboards - Right now, we can only have one dedicated dashboard url linked to the Airtame. It would be great to have the ability to rotate through a number of marketing dashboards. Good news is the Airtame team is currently working on this function. Can't wait to see the results!
2. Better branding control - There is a small bar that displays at the bottom of the dashboard which takes up about two inches of the dashboard. It would be great to have the choice to hide the bar. Again, the Airtame team is on top of this and is planning on releasing the feature shortly.
If you depend on your dashboards as much as we do, you understand how important it is to have visibility into your metrics at all times. The Airtame device has dramatically improved our marketing wallboard experience. If you're interested in trying Airtame out for yourself, they are offering a discount to all Klipfolio customers.
Want to learn a little more about Airtame? Check out our documentation.
Related Articles